Last Saturday in the Austrian village of Terfens officially opened a new attraction - the house upside-down, in the creation of which was attended by Polish architects. Irek Glowacki and Marek Rojansky (Irek Glowacki, Marek Rozanski) turned in a new house upside down almost everything - not only furniture and other home furnishings, but even the car in the garage. Excursion to the house will be a very difficult test for vestibular apparatus.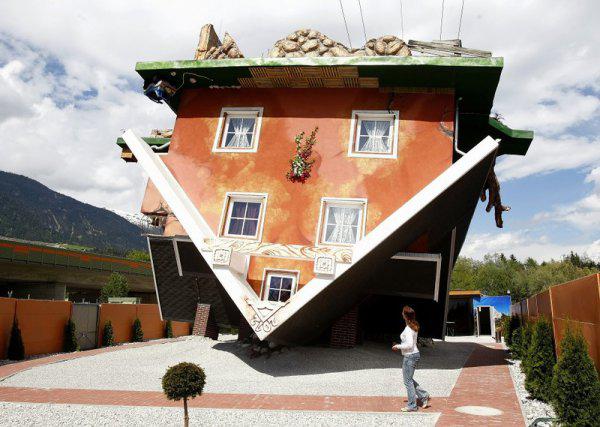 The project to create a new landmark has been carried out within the framework of the development of local tourism. As the house keeps a balance on the edge of the roof - the secret of the Polish design studio.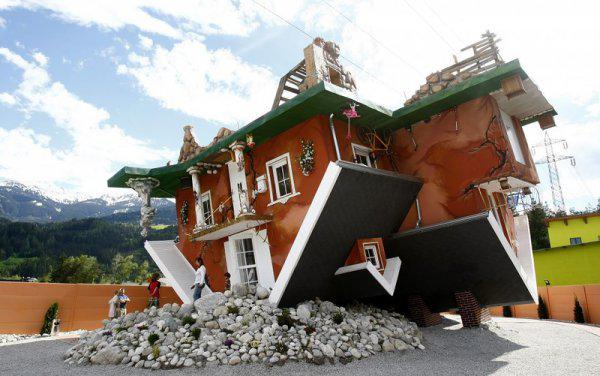 The house in which everything turned "upside down", is located in the Austrian village of Terfens, near Innsbruck, and has become a new attraction for tourists visiting Austria.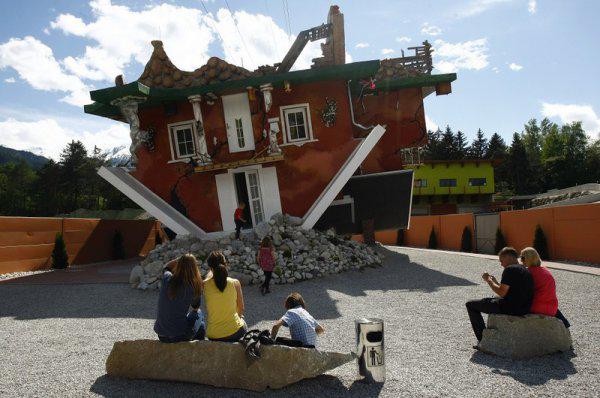 To build a house in an inverted Polish architects took eight months.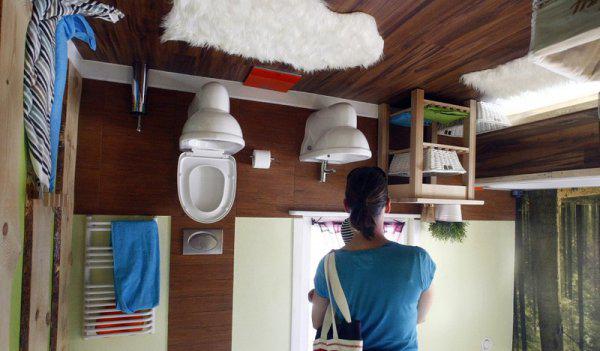 Inverted house is big enough, with an area of ​​140 square meters.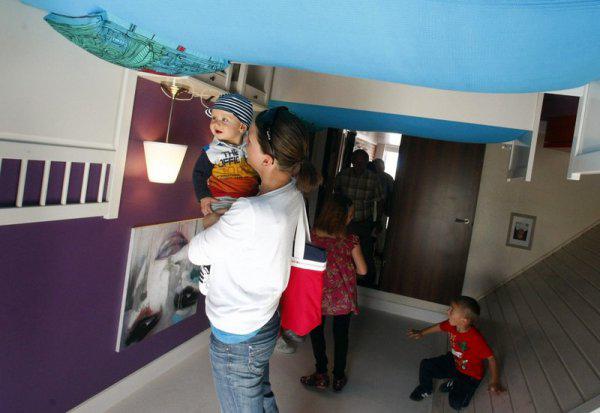 House undoubtedly attract a lot of tourists. It's not every day have the opportunity to look at the usual things such as a TV, a sofa or sink under such unusual angle.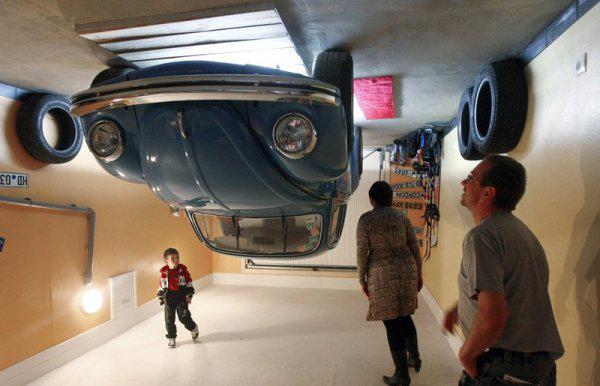 Among other things in the house also has a garage, which houses the overturned car "Volkswagen Beetle." This detail was the hallmark of the Austrian "home-Changeling».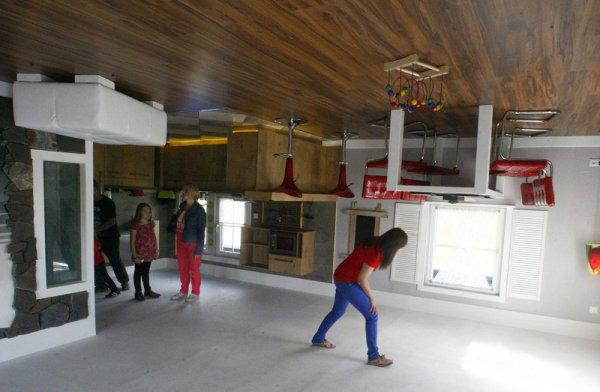 "We want to expand people's ideas about modern architecture. The new house will be a clear indication that it is not necessary that the roof was upstairs. We need to learn a different perception of reality ", - commented on the work of the architect.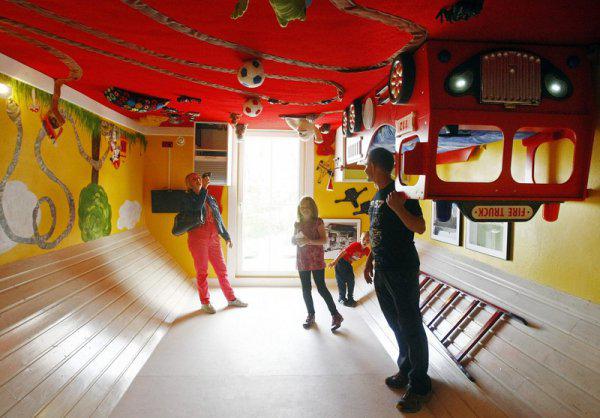 Especially for inverted house developed landscape design project.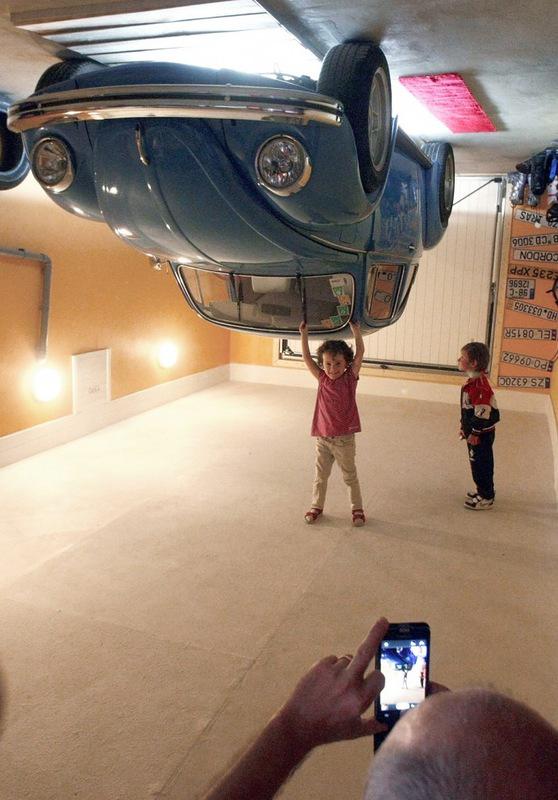 By the way, the house is upside down in the US, Germany and even in the capital of Ukraine at Slavgorodskaya, 23.