Last Saturday in the Austrian village of Terfens officially opened a new attraction -
upside-down house in the creation of which was attended by Polish architects. Irek Glowacki and Marek Rojansky
(Irek Glowacki, Marek Rozanski) turned in a new house upside down almost everything - not only furniture
and other decorative items, but even the car in the garage.
Excursion to the house will be a very difficult test for vestibular apparatus.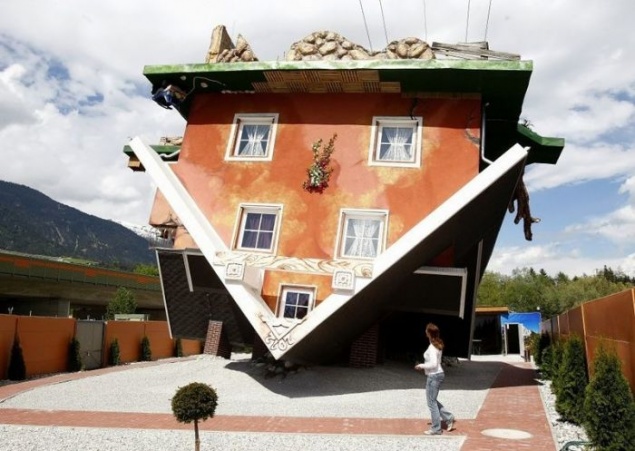 The project to create a new landmark has been carried out within the framework of the development of local tourism.
As the house keeps a balance on the edge of the roof - the secret of the Polish design studio.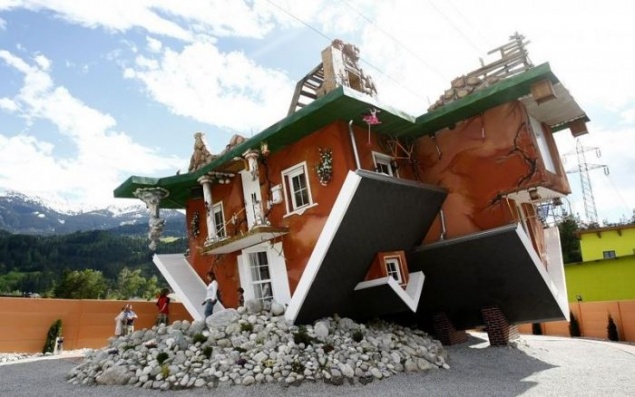 The house in which everything turned "upside down", is located in the Austrian village of Terfens, near Innsbruck, and has become a new attraction for tourists visiting Austria.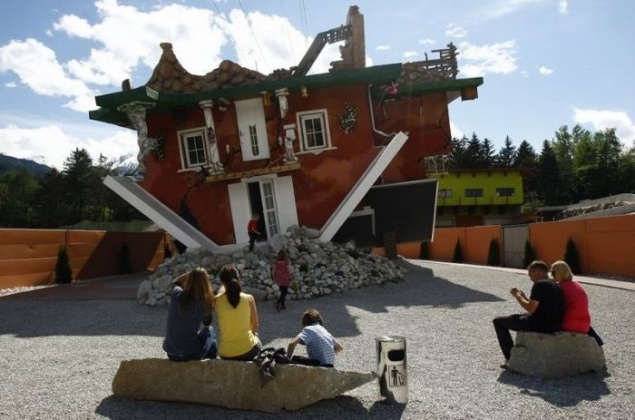 To build a house in an inverted Polish architects took eight months.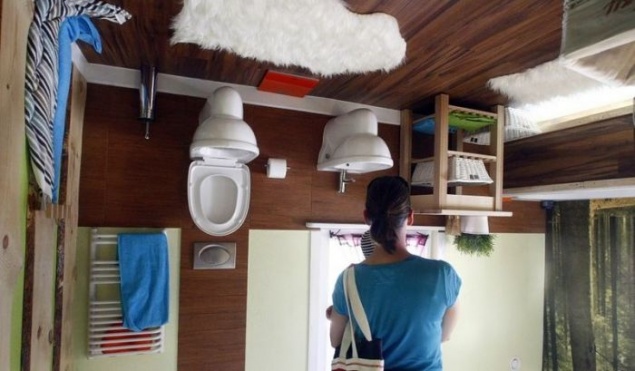 Inverted house is big enough, with an area of ​​140 square meters.