Caitlin, because of medical complications, was unable to attend the graduation ball. Therefore, relatives, best friends
and the hospital staff decided to make it personal prom.
They converted the next room and filled it with the atmosphere of the exhaust.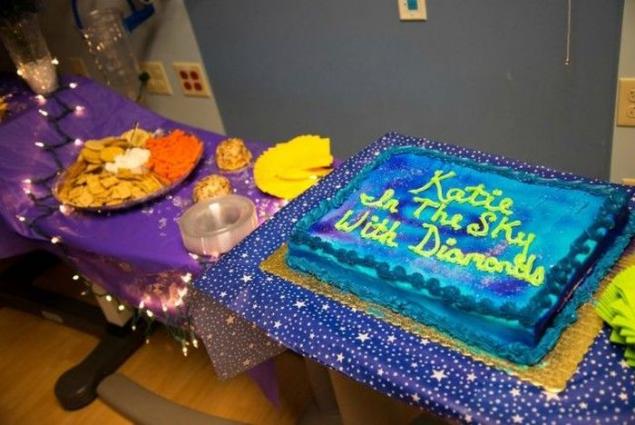 To Caitlin ahead of time did not see a surprise, it was decided to seal the transparent doors with colored paper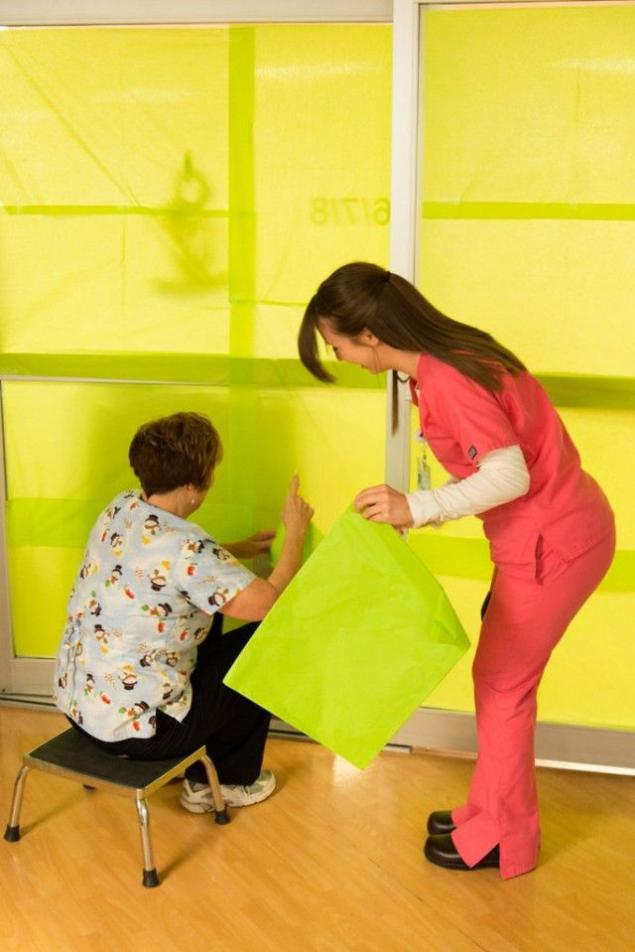 Nurses decorated chamber
Cake and soft drinks - all as on the present exhaust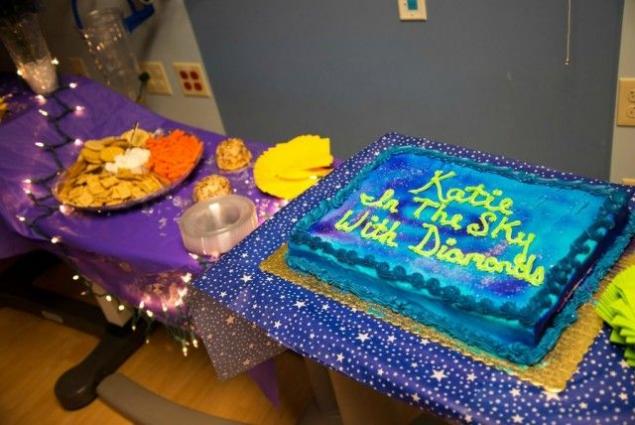 Best friends Caitlin - the initiators of this celebration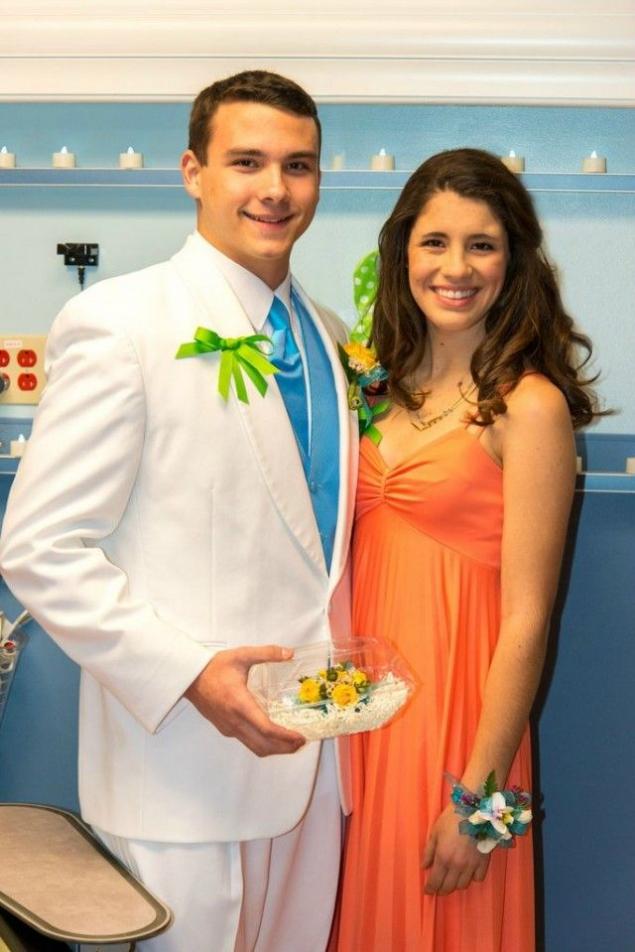 Here is the grand entrance to the ball.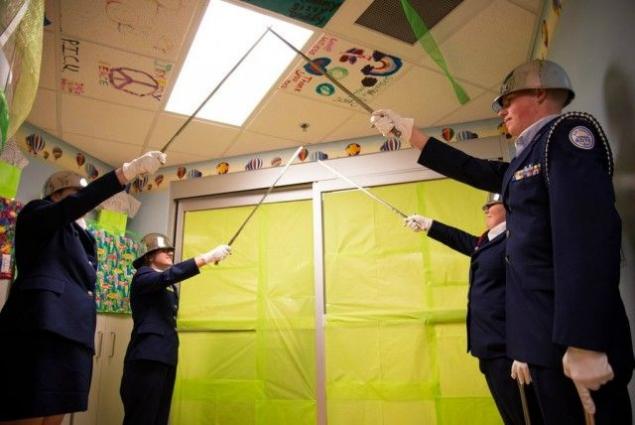 Chamber is filled with the spirit of the discharge, even disco ball hung. Everything is as close as possible to this outlet