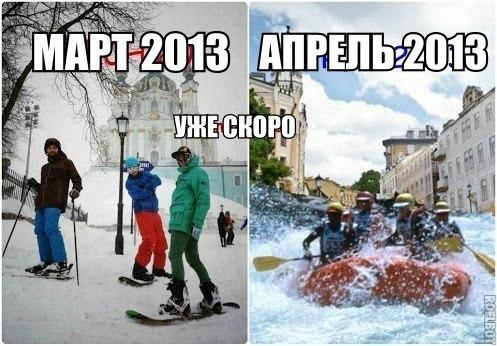 All of the boots)
Chairman of the Subcommittee on the prevention and elimination of consequences of natural and man-made disasters, MP from the faction "Fatherland" Olga Sikora.
In particular, the politician believes that the greatest difficulties related to bad weather, from Kiev is yet to come - when the snow begins to melt.
"We still do not matter, and emergency. The trouble with us is obviously ahead. This is when the sun will flash, and it's not far off, "- said Sikora.
"And it will be absolutely fast, when it begins to melt snow. Then we can expect a real disaster when the snow will have nowhere to escape, "- added the MP.
She explained that the sewage in Kiev is not ready for such a thaw.
"Because sewerage - as elsewhere in the cities of Ukraine and Kiev - old is not ready to to take as much water as will give us the snow," - said Sikora.
She suggested that it would be a disaster for the people of Kiev.
The report about the state of Kievan Diggers storm Communications in Kiev.
blogs.korrespondent.net/journalists/blog/kachumay2/a102705
In general, everyone knows what to do. Houses should be a supply of water and food, lighting and batteries for them, well, small things)