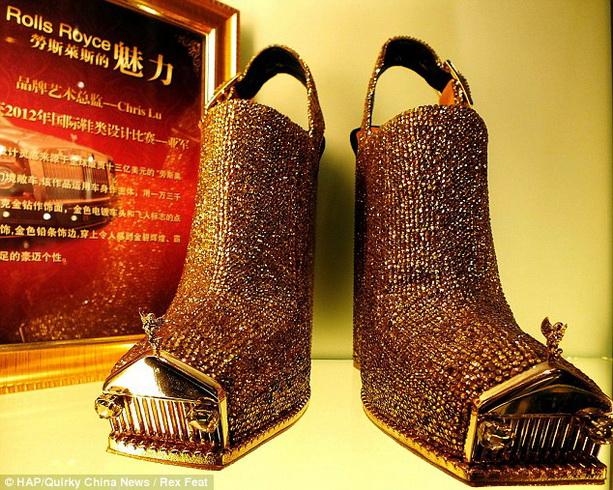 Chinese designer Chris Lu presented exclusive shining shoes The Charm of Rolls-Royce, who claim to be the shoes inlaid with the highest number of diamonds in the world.  
Original and luxurious at the same time high-heeled shoes, the creation of which inspired the design of the famous designer of the car Rolls-Royce Phantom, put up for sale in a store in Guangzhou, Guangdong province, for a hefty price - in 5300 dollars.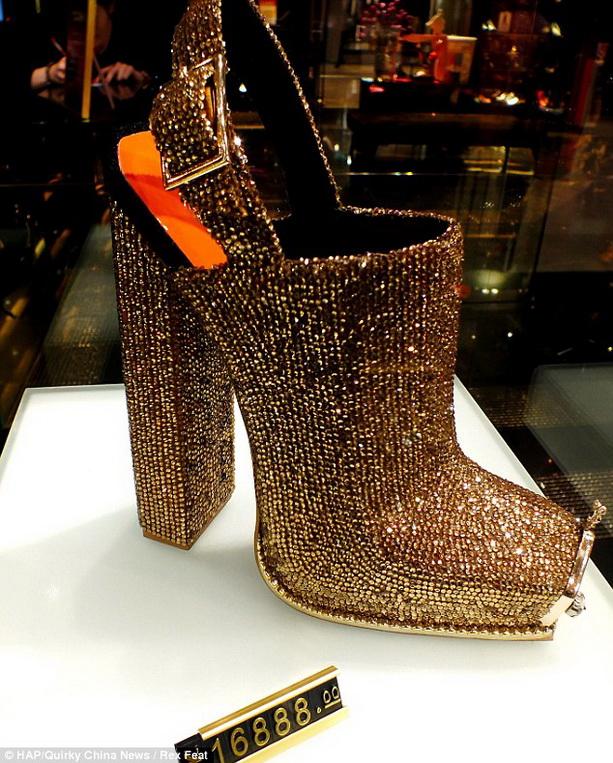 Completely studded with precious stones shoes can on this occasion to get the Guinness World Records and has already caused a stir in China, at the mall, where you can buy these gorgeous shoes put their tremendous 1, 8-meter copy decorated in turn 318 thousand crystals. < br />
That is how the designer and his colleagues believe that wanting to buy shoes The Charm of Rolls-Royce will be able to consider in detail such a unique fashion, though expensive, novelty and buy it for a special occasion.
In the Internet there were jokes that Elton John himself had ordered several pairs of such shoes, or that next week they will be required to Kim Kardashian ☺☺☺