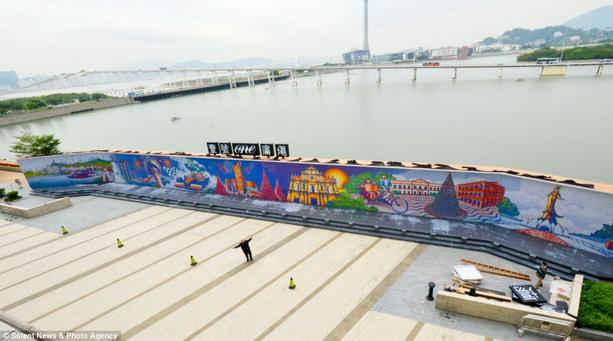 Guinness World Records has a new achievement - the designer Josh Shalom resigned from the Rubik's Cube the longest wall.  
The length of the record wall, which allowed the designer to place in his hometown of Toronto, was more than 67 meters, height - under 4 meters.
Total for the construction of the wall took 85 794 Rubik's Cube that Josh Shalom hand properly exhibited and generally spent his masterpiece about 1, $ 3 million, but it was very pleased with the result achieved.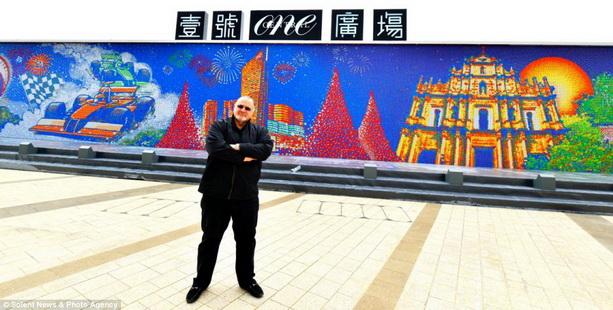 According to 53-year-old Canadian designer, he has more than 5 years, creates in his studio «Cube Works Studio» artwork exclusively of a Rubik's Cube while he has long wanted to create some kind of masterpiece, recognized by Guinness.
And, as Josh Shalom in awe of China, I decided to lay out an entire wall of the Rubik's Cube with a view of Macau, something like the Great Wall of China.
On the creation of the wall it took a record 90 days, of which only five weeks to fold the Canadian Rubik's cube, but to mount them on the wall of his selfless help a team of 25 people.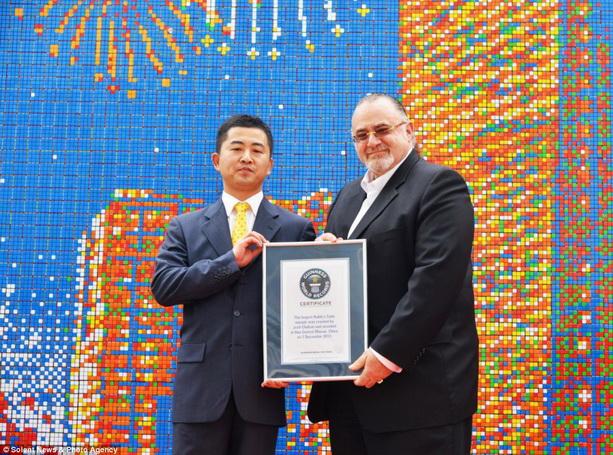 Champion himself admits: "I was inspired by the stunning architecture that I have seen in China, where the old church are perfectly combined with new and advanced buildings. So I wanted to create something that shows the old and new China ».
It also stresses: "I wanted to create something monumental and exciting that might surprise, intrigue and fascinate people, and young people interested in a unique way to create a work of art."