Hundreds of tourists come to the Tan-Awan, who is on the island of Cebu (Philippines), and once the village had never seen tourists, except by accident of town.
And all because of the fact that local residents began to lure the whale sharks and it lures them to the coast.
Tourists, particularly divers and snorkellers, and really enjoyed the amazing gentle giants of the sea.
But this practice has caused a heated debate on the Internet and among biologists who condemned it as unnatural. "Some people say we lure them to stop, but if we do not feed them, how do we take a livelihood?" Said Ramonito Lagahid, deputy chairman of the Association of Fishermen Tan-Awan Oslob (TOSWFA). "We will have to go back to fishing."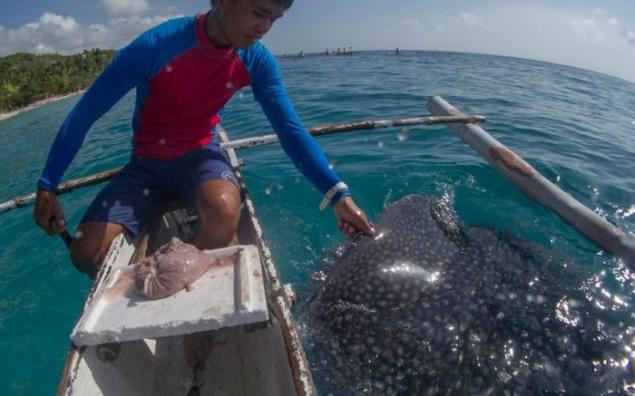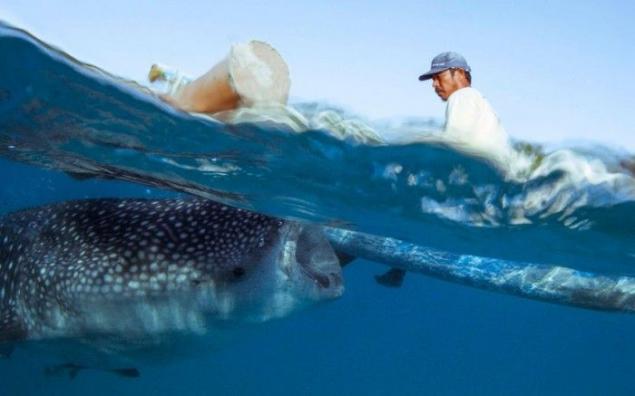 Although whale sharks reach a value of 12, 7 meters and a weight of more than 21, 5 tons, it was confirmed that they feed mainly on algae, plankton and krill. Contrary to its name, docile animals and are not dangerous to humans. A large part of their life cycle is unknown to science, including the total population. Some of them die in the fields, where they tend to congregate, and the species as a whole is considered "vulnerable" according to the International Union for Conservation of Nature (IUCN).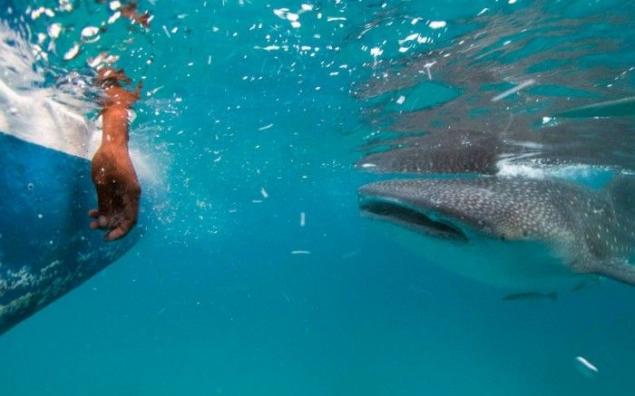 But Lagahid said that Tan-Awan always had whale sharks. He remembers that he had seen them, even when I was young. "They are always there when we go out at night to gather 'uyap', - he said, referring to a special kind of small shrimp that feed on whale sharks. "Many times we were forced to stop fishing because gathered around the whale sharks."