Not all models with time go into oblivion. For example, a 45-year-old Stephanie Seymour has recently started a new stage in his career. She poses for advertising new collection Jason Wu, recently signed a contract with Estée Lauder, and to maintain its popularity does not neglect candid photos, and with his own sons. Confirmation of a recent photo shoot for the magazine Stephanie Harper's Bazaar.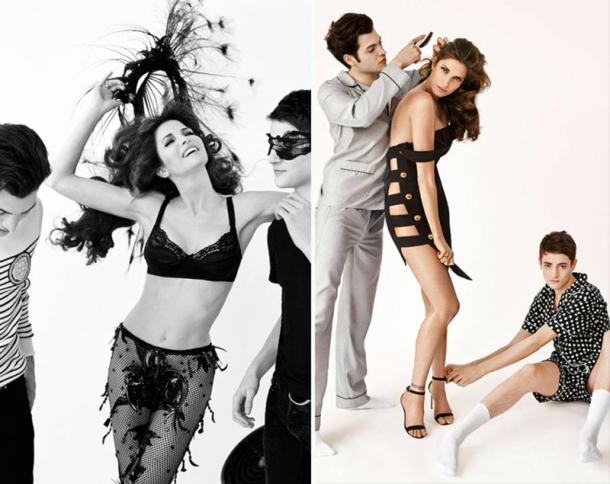 In this session Seymour participated together with his sons, 20-year-old Peter and 17-year-old Harry. As planned, they had to play the role of stylist of his mother. All anything, but some of the shots hit his frankness and sexuality.
However, the model is explained very simple: first, her boys very trusting relationship, and secondly, they are a child picking her dresses.
"I woke up at 7.30 am, while the head of the bed were already some vintage couture dress Dior and accessories. The boys liked the monochrome. If the dress was blue, they picked up the blue bag and blue shoes Manolo Blahnik. Always Manolo ever ballet flats, -Tell Seymour. - But, of course, in such a way I'd never leave the house »
Still shooting posture is unlikely to fit the relationships mothers with children. Judge for yourself ...