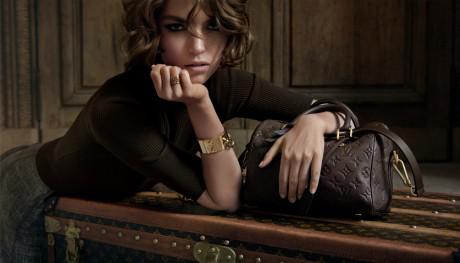 Louis Vuitton continues the theme of travel. At this time a tour of Paris held the top model Arizona Muse.
L'invitation au voyage
"Invitation to the Voyage" - is the name of a new advertising campaign of the fashion house Louis Vuitton, showing a new collection of bags a famous brand. The main actor was the incredible top model Arizona Muse - Parisienne, embodies the style of the French house and became the muse of Marc Jacobs.
Beautiful woman of fashion in the Louvre Louis Vuitton trunk with all sorts of secrets, which hunts for a stranger. He pursues the fashion-lady, but manages to fly to the last balloon, taking with them the secrets of the House of fashion.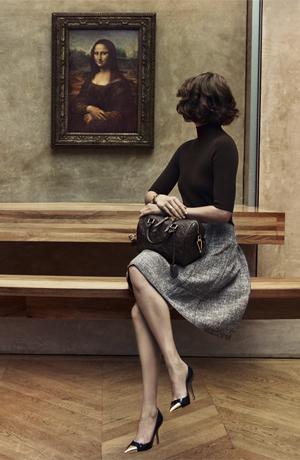 Bag headed
A major role in the mini-movie also performed bag model Speedy Monogram Empreinte. For the first time this accessory made his debut in 1926. Thing quickly gained popularity among the fashionistas and is now considered one of the iconic fashion house models. Also in the video involved ornament in the form of key collection Monogram Idylle. His Arizona wears around his neck as a pendant. Recall that the jewel has options, made in white, yellow and pink gold, with a circulation of 1 thousand. Copies.