Quiet! We kYushaem! One of the American sites collect photo collection Kushan stars caught in the process of eating the most delicious dishes. Want to see pictures of that in the press does not appear?

Ben Affleck, Mike Tyson, Russell Brand.
I want to just comment on the photo. We are all human and we all eat. By the way, eating celebrities quite nicely, although sometimes funny. Ordinary people, ordinary life. Somehow brings together two worlds - simple and distant star, right?
Ryan Gosling. What a sad something like this? Winces as much, if forced.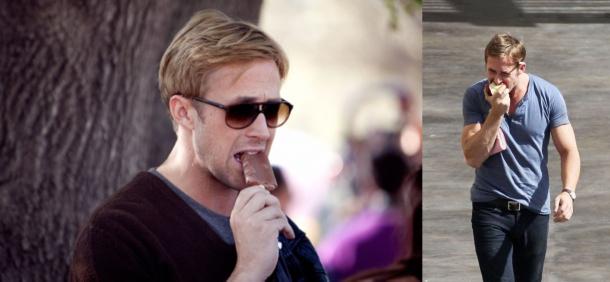 Alan Rickman. Alec Baldwin. Normal men. Eat yourself and eat. Look nice.

Amanda Bynes, Arnie, David Hasselhoff.
Brad Pitt, Vin Diesel, Dominic Monaghan.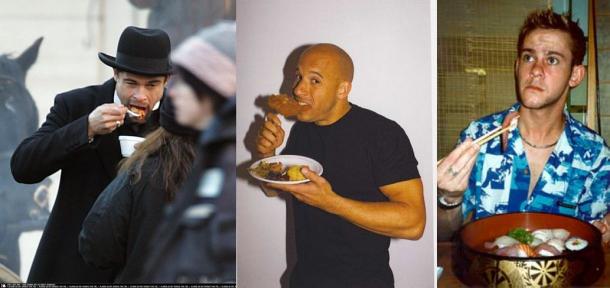 Vince Vaughn. You can not help but comment. What is a passionate man. What appetite eats, and?

Justin Timberlake and Tom Cruise. Working snacks.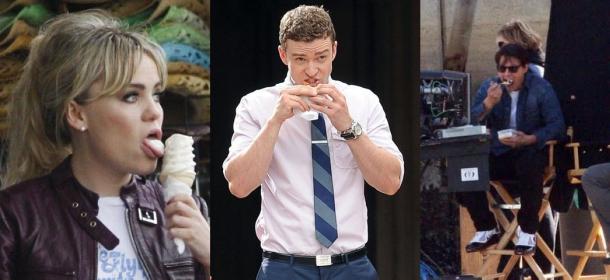 Oops! Suddenly! Keanu Reeves caught the embarrassing moment (and who does not happen, let him first cast the stone). And Jared Leto, pulled his cap to keep it out. But still found and captured.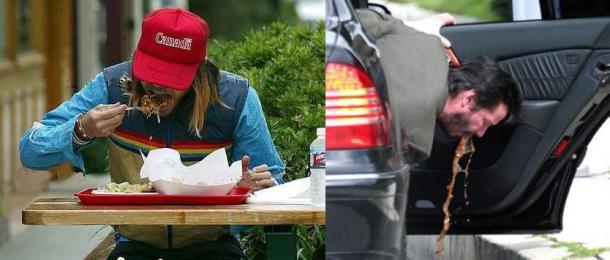 Jenny Lo and Carlos Estevez. Quite a neat guys.

Kaylee Ripa, Kristin Davis, Cynthia Nixon.
Kirsten Dunst. Usually such "stesnyashka" under the gun cameras, and then won both sold.

Mischa Barton, Miley Cyrus.

Nicole Richie (the first two photos). Proper nutrition is easier to understand. And Cameron Diaz.

Obama. That's really the feeling that Africa and fed the hungry. Racy poses.

Paul McCartney. Katy Perry.

George W. Bush. Robert Pattinson.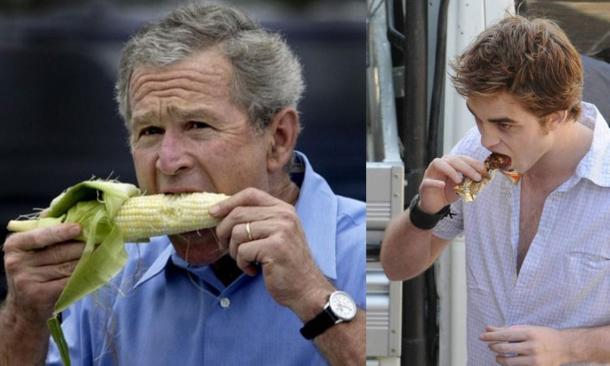 Tori Spelling. Mary Kate Olsen. Caught, as they say, by surprise.

Uma Thurman. Fergie. Antonio Banderas. Nothing human ...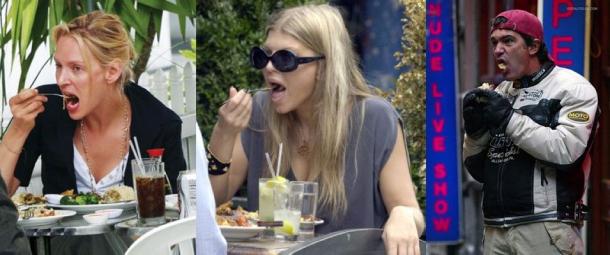 XXX. Hillary Clinton. Hilary Swank. Helena Bonham Carter. Not Bad. Carter even looks a little scary. We can say almost got used to their roles, some well-known.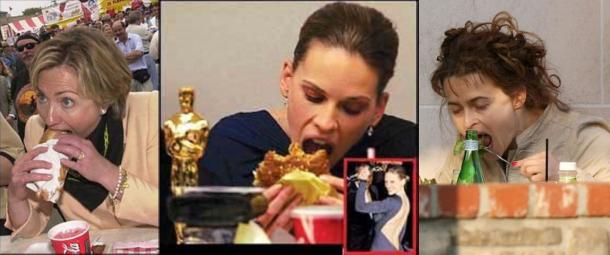 But like! Ah, perky boy! I would like to join! Delicious eats! Elijah Wood.

Paula Deen and Avril Lavigne. All of them! Phew! Can no longer, already slipped under the table.