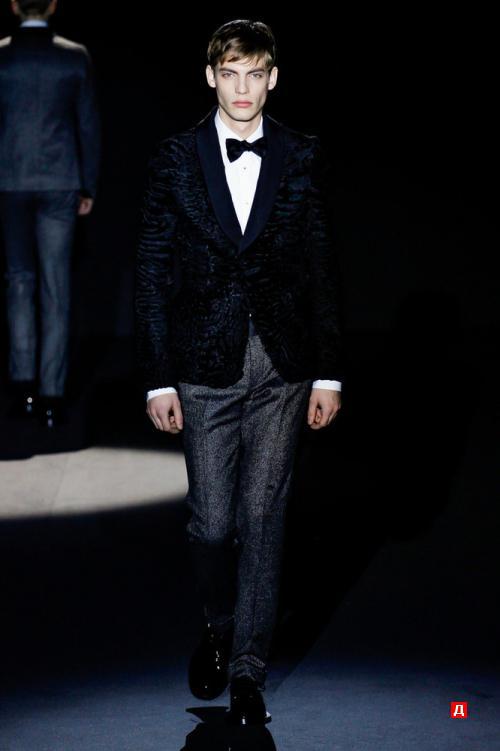 Holiday fashion continues! Milan. Favoritism toward Gucci, and a collection autumn-winter 2013/2014 that reason. Without any exaggeration, Gucci - romance with a big road, which are almost on the verge of extinction, that it's time to bring in the Red Book; do not let them disappear!
The show deserves the highest rating: excellent variety of colors (sky blue, blue, Crans-orange, olive, canary yellow ...) and stressed "winter" colors (gray, blue-black, dark brown.)
Remarkable checkered pattern and geometric pattern in the fine pattern on the fabric in the form of squares, called nothing else as Pepita (glenchek) - the core of the whole collection.
Frida Giannini efforts certainly paid off: a deliberately negligent bulky coat "wide open" also form-fitting, stylized sea pea, supplemented by deep pockets and two rows of golden buttons.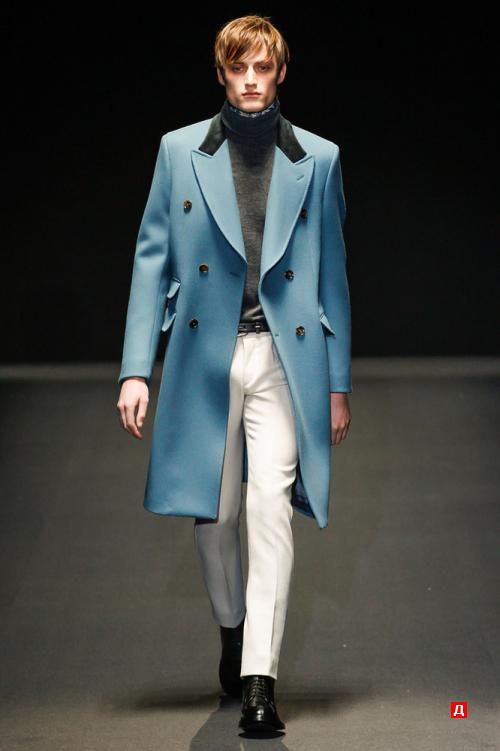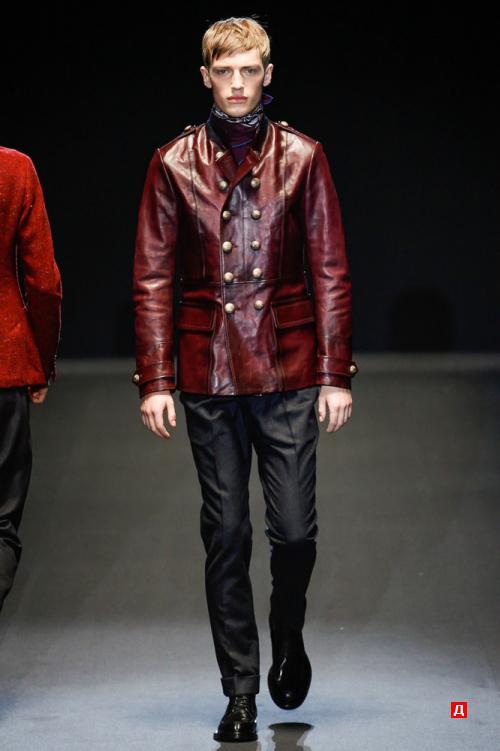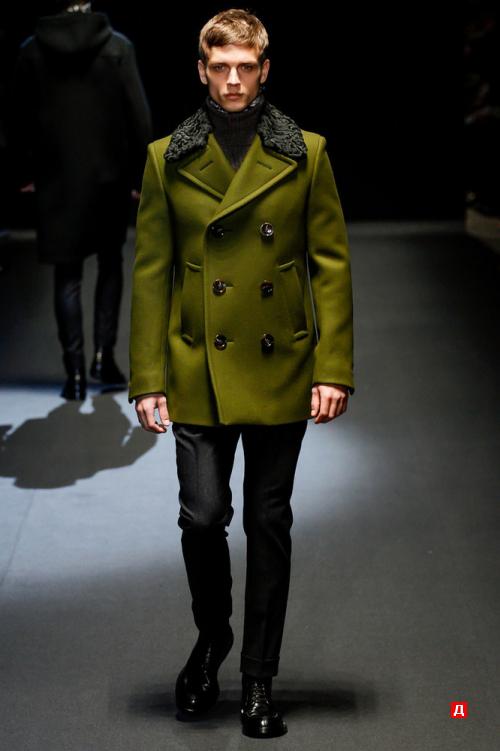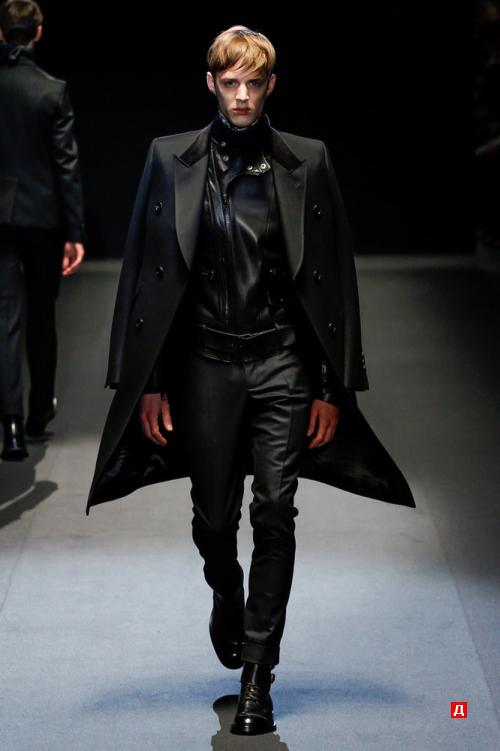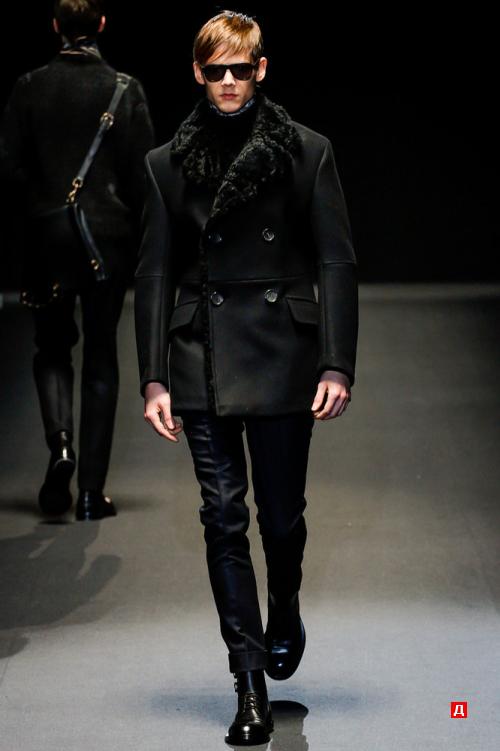 Advantageously, the designer used the natural matt fabric: silk panne, nylon and leather. Wool, incidentally, was also in abundance.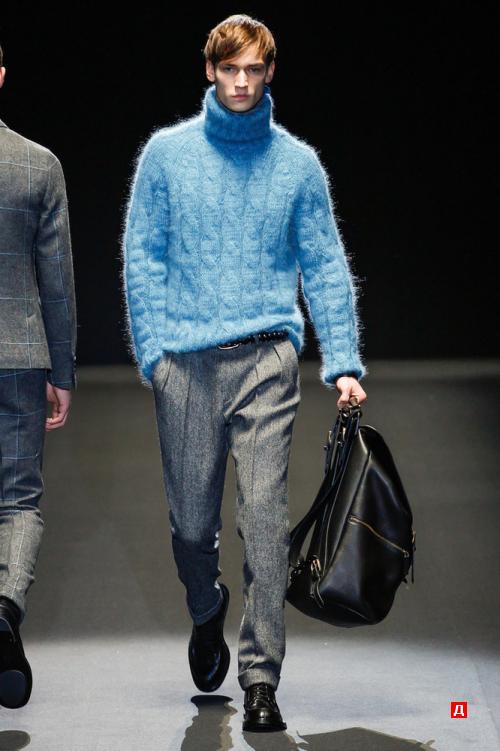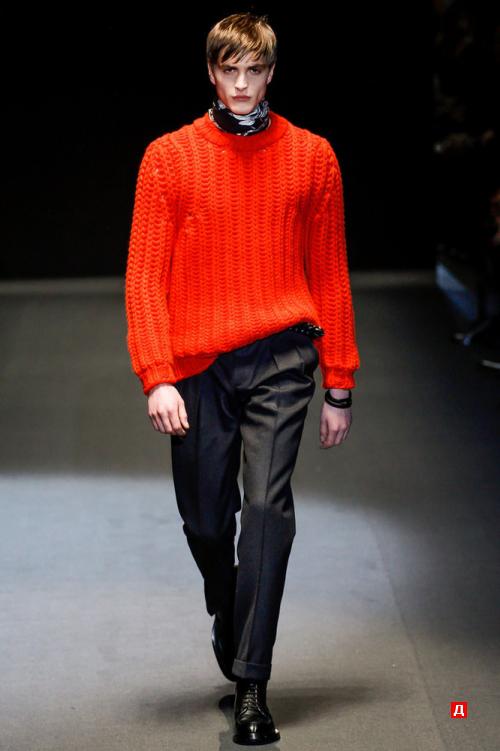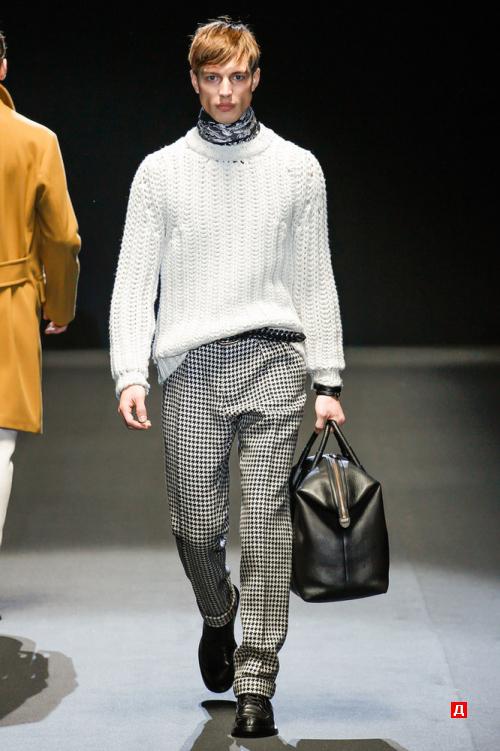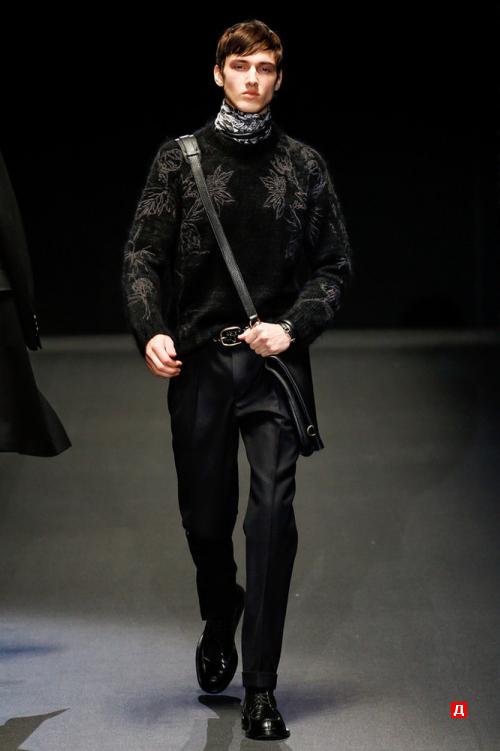 Evening suits, trousers forward / narrowed cut the arrow and strict single-breasted jacket decorated with velvet and satin lapels, velvet inserts with a smooth texture, exotic floral prints with a silvery sheen, bringing its charm and glamor.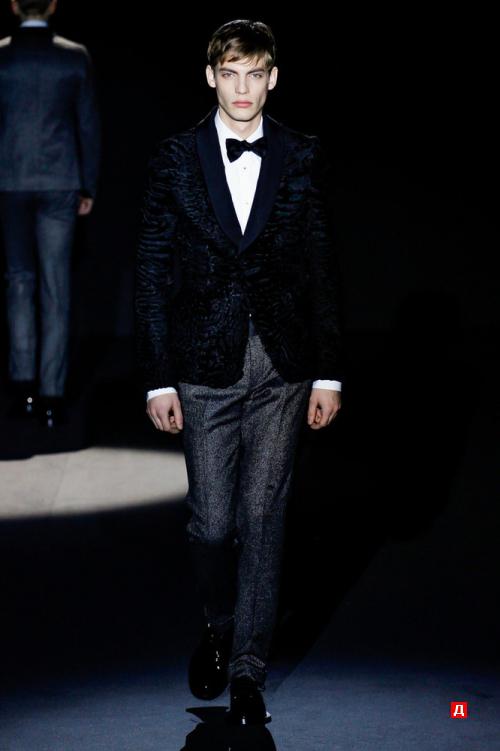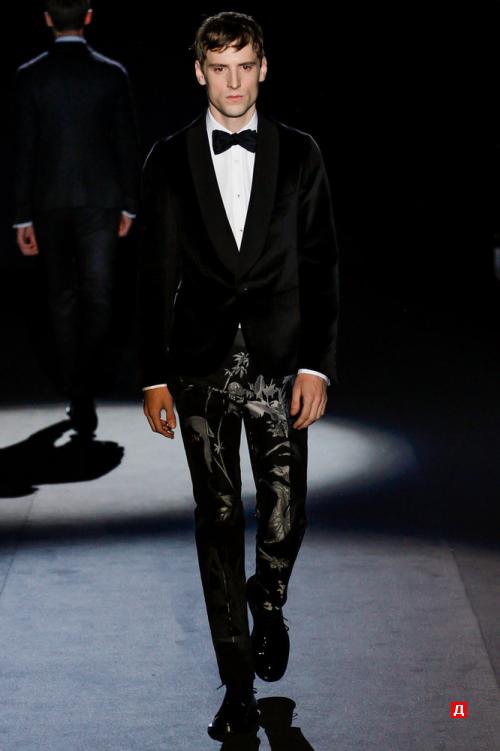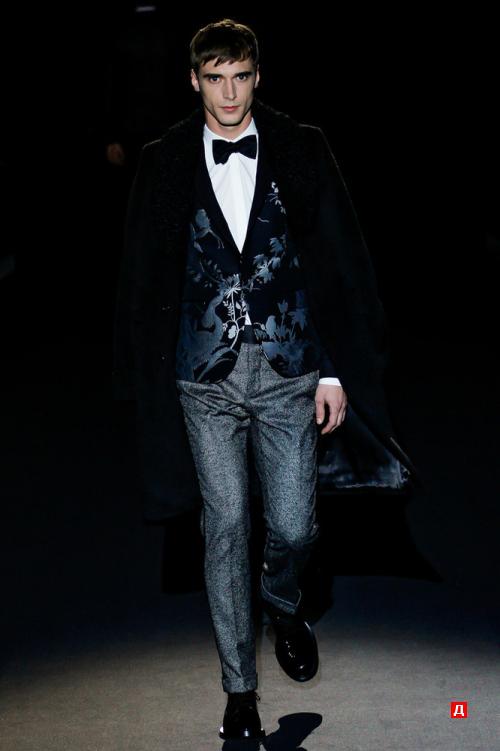 Of accessories, leather bags hefty sports type on a short handle and traveling bags made of crocodile skin ("krokodiliada" is in full swing, so there is no doubt that this is the main finishing material next autumn-winter season.)