42-year-old Jared Leto openly flirted with 26-year-old star of the television series "Game of Thrones' Emilia Clarke at the SAG Awards this Saturday. Known womanizer shamelessly touted girl right in front of cameras.
"I have not seen your show, but I know that people are delighted with him and say that this is something amazing»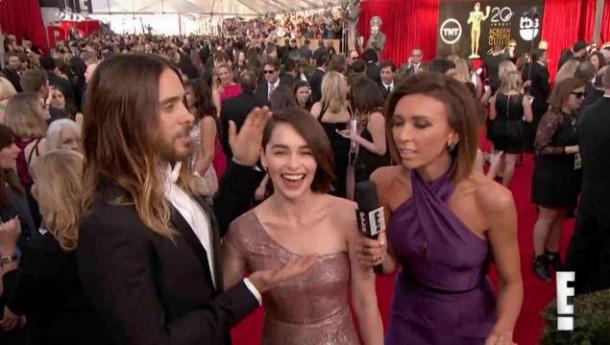 In turn, Clarke said that he knew a group of "30 Seconds to Mars» and familiar with the films in which he played Leto. Even when an interview with Emily came to an end, Jared would not let her, his hand on the shoulder of the actress.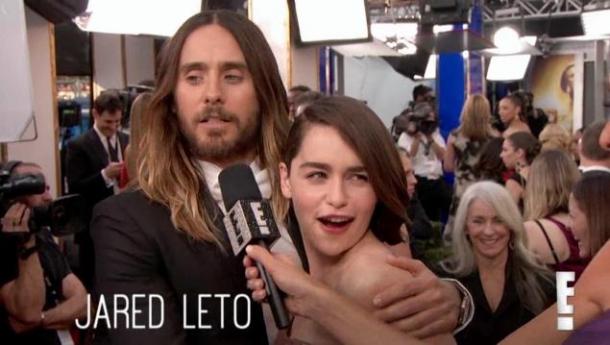 "I have not finished. There is something else that I need to do. Have you looked into her eyes? They are absolutely insane! »
Emilia admitted that frontman "30 Seconds to Mars» drove it in paint.
"This guy knows how to talk to the ladies" - she said.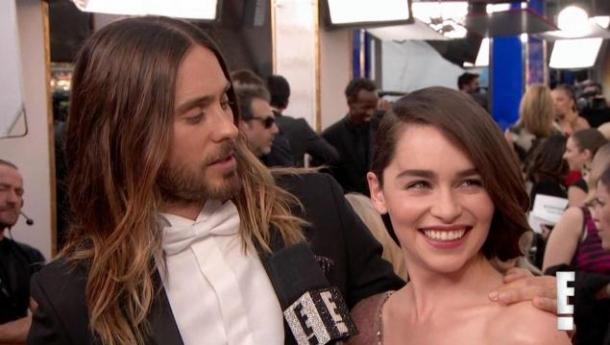 It is not known whether the stars exchanged phone numbers, but according to media reports, at the moment, and Jared, and Emilia alone.
In March last year, the star of "Game of Thrones" broke up with her boyfriend, 40-year-old director Seth McFarlane.