Staining tip or the entire length of the hair in bright, saturated colors, firmly established in the fashion. And if before the flashy colors could only afford eccentric artists and representatives of some of punk rock, today doll pink or bright green strands have become a matter of habit. Options such wonderful coloring and demonstrate our favorite stars.
Dawn Olivieri: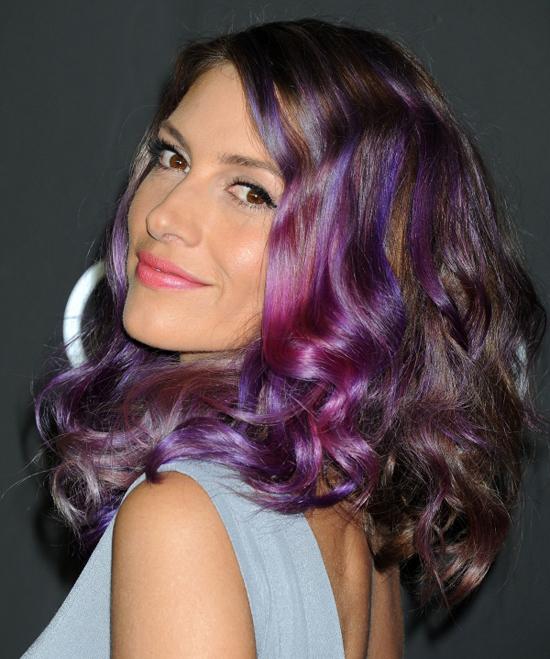 Colored hair this season may be the most radical interpretation. Georgia May Jagger showed one of the variants of the staining. Stylists colored bottom layer of the girl's hair in a dark violet hue, leaving intact the upper streaked strands. It turned out good.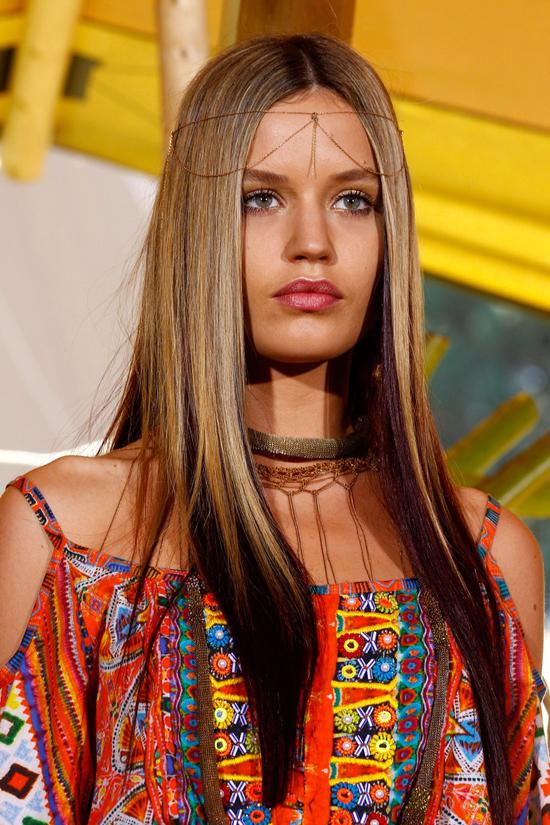 The shade of lilac at all fond of the many stellar women of fashion. For example, Ellie Goulding: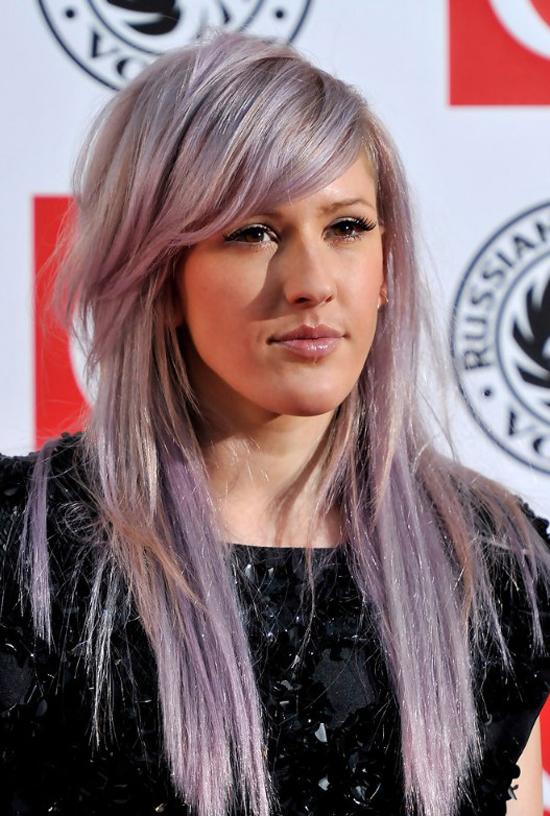 Singer and actress Kelly Osbourne too long been enrolled in the ranks of neformalok. Natural hair color seems too simple for the star, who is not afraid to go public with red, pink and purple hair. Last hue, according to stylists, quite in harmony with the skin color of the singer.
Katy Perry - known fan of bright hair. The image of the doll diva is so merged with the image of the singer, without violet-turquoise hair it is too banal.
Not afraid to experiment with colors and singer Jesse James. But did a hair coloring tips: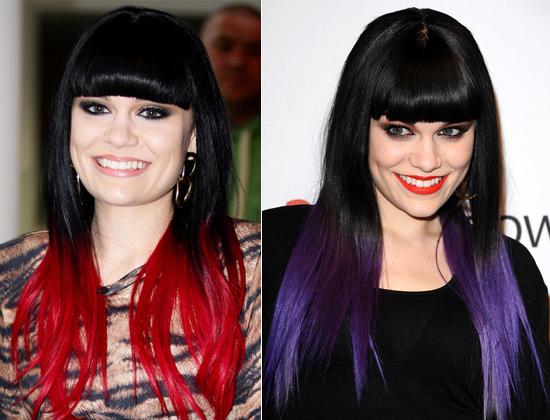 Fan of colored hair - Demi Lovato. She still prefers blue hair color to all other colors.
Christina Aguilera chose the less risky option, painted in acid colors only a few strands, and only at the ends. By the way, is safe for dyeing the hair, because the roots are still intact ... The same gentle way to choose Jordin Sparks and Lila Parsons: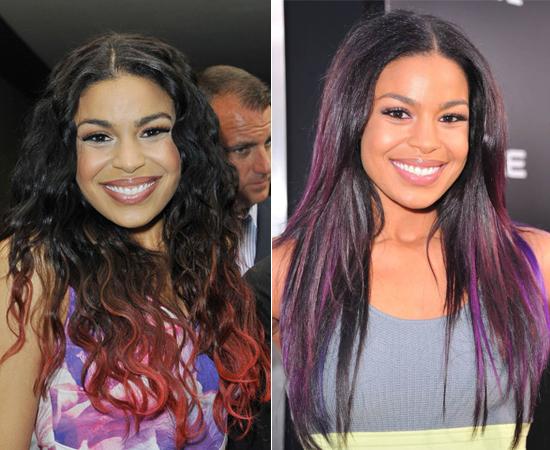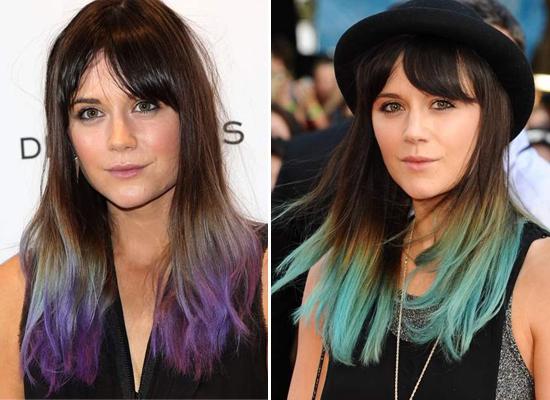 Rainbow of colored strands in the home is difficult to do. But if you have friends pros like these stars, you can try and get this: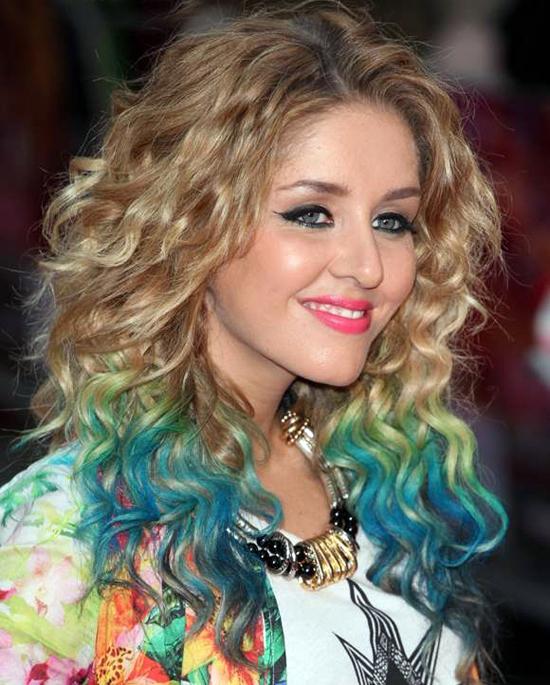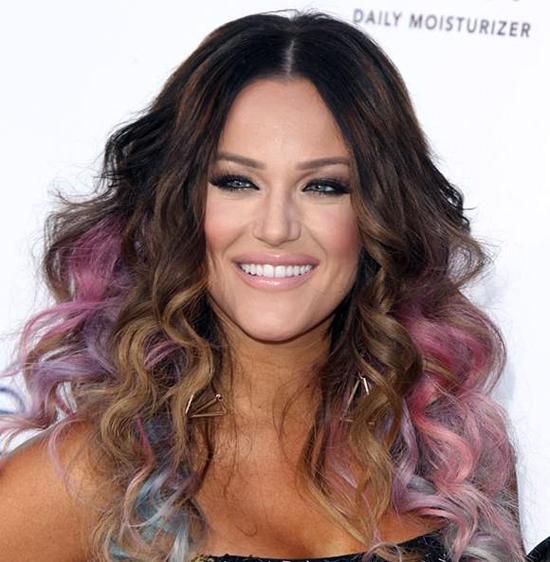 Vanessa Anne Hudgens chose a color staining technique "Ombre". This option is ideal for dark hair.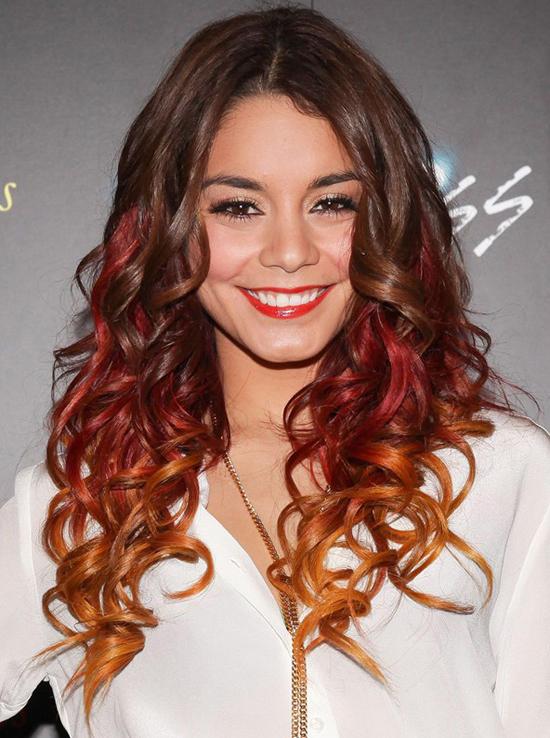 Jamie King, known to many in the role of the platinum blonde beauty, too, had once indulged in experiments. She chose the option slozhnosochinenny applying paint with multicolored shades of blue in the art Ombre.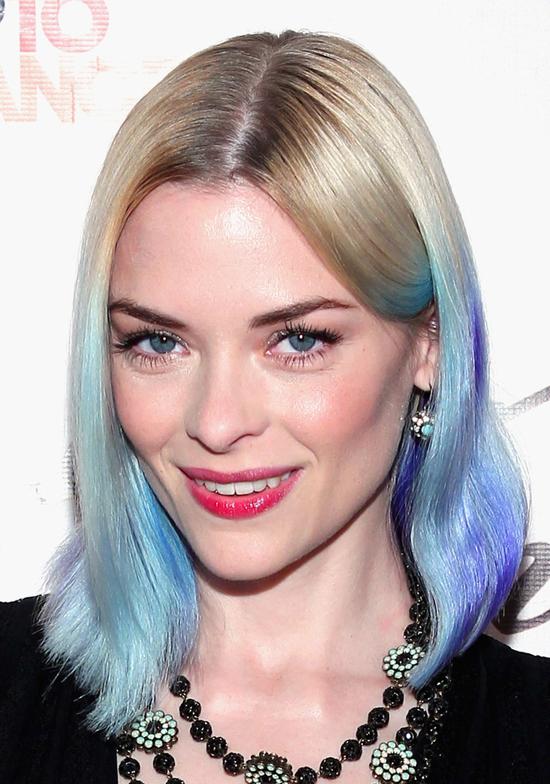 There were among the celebrities and totally desperate byutigoliki not injured tones and colors hair in an acidic color from root to tip. The lists of these brave men were singer Cher Lloyd and singer Kesha:
Personally, I have the name "Kesha" is associated with a cartoon parrot. And with such a prichёsochkoy singer hit "right in the bull's eye»!
In the spring and summer of 2014 in the center of attention will be muted soft tones. Do blondes look nice pink shades. Variations of the staining were at Dzhunuari Jones, Rachel McAdams, Diane Kruger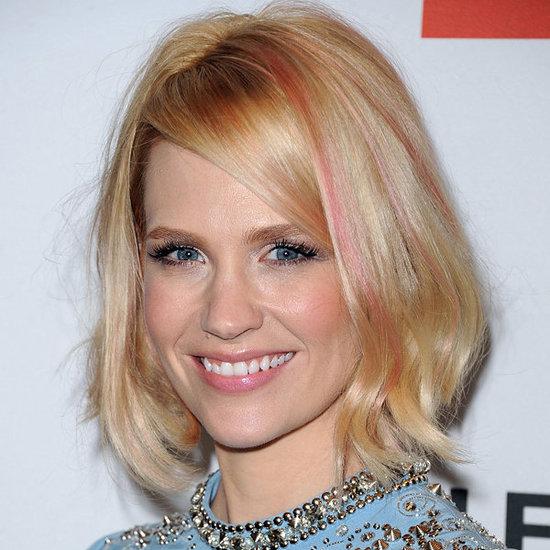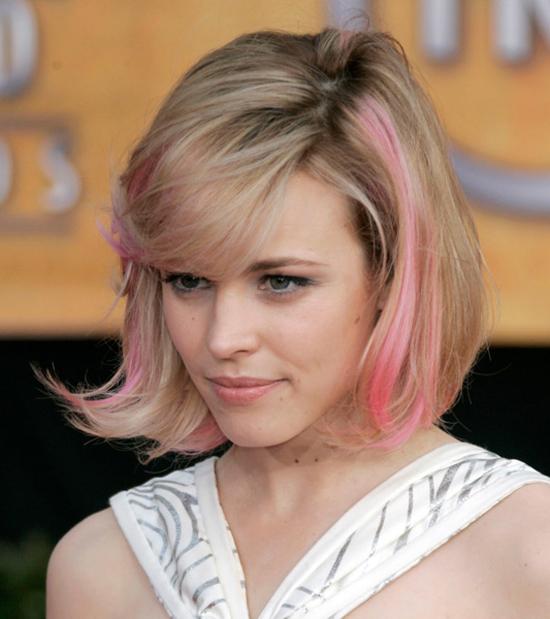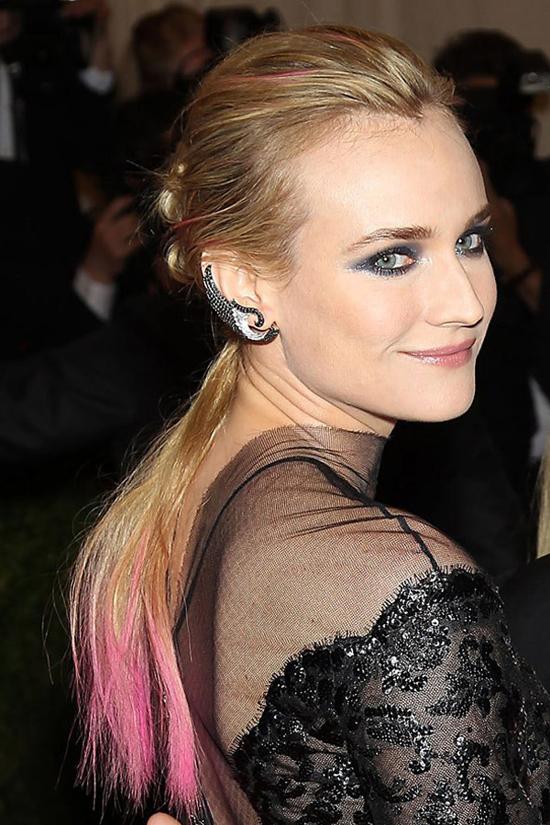 With pink hair tips and girls experimented with dark hair. Chanel Iman and Coco Rocha: