Today Zooey Deschanel turned 34 years old. To date, she claimed, as an actress and singer, adored by fans around the world. Zoe combines the talents of musician, actress and entrepreneur. A survey in the series «New Girl» propelled it to a new level of fame. In this case, the actress continues to be true to herself.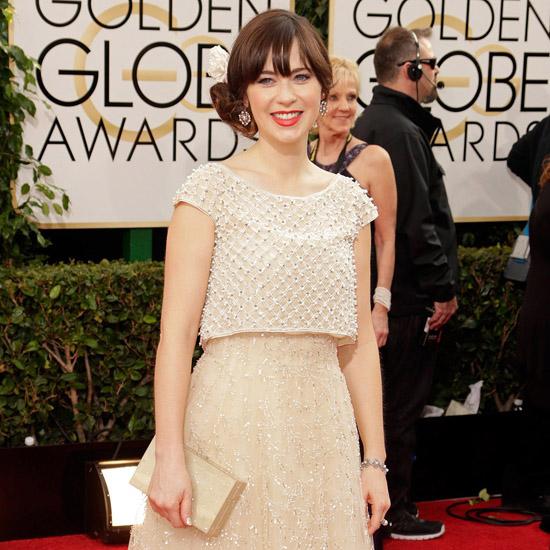 About the music: "I wrote a ton of music, but nothing with it did not do, not knowing who to trust her until she met Matt, and everything fell into place»
Group, in which Zoe realizes your creativity - «She and Him»: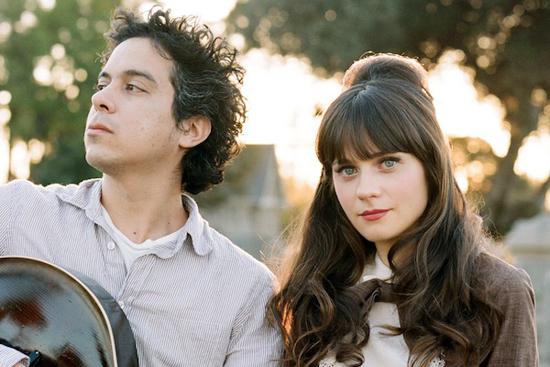 About comedy: "I've always loved to make people laugh .... Of course, I consider myself a comedic actress. Doing comedy - this is the case, where I can express myself best »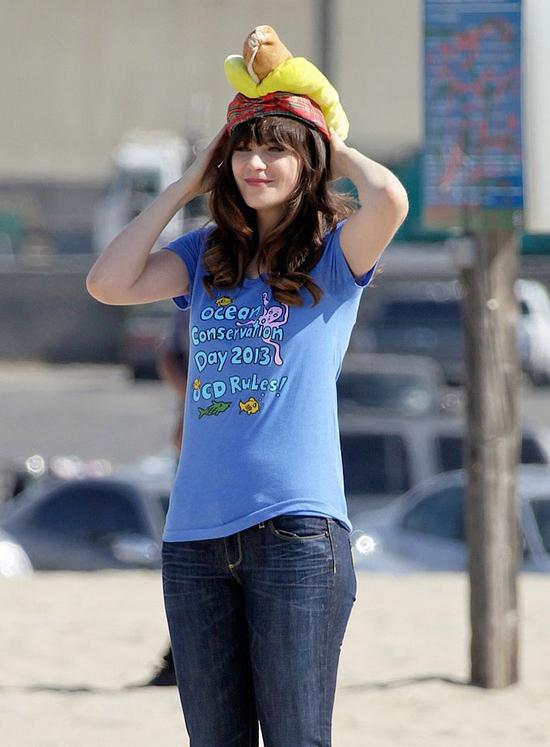 On their roles: "Since I have dark hair and deep voice, I was offered to play a dry, sarcastic, ironic people, but it is just contrary to my sense of humor. I am a very positive person. I was easily excited, and I like to jump ».
On the career: "All my life I knew what I wanted. Namely - to sing, act, engaged in acting and the main thing - to act. »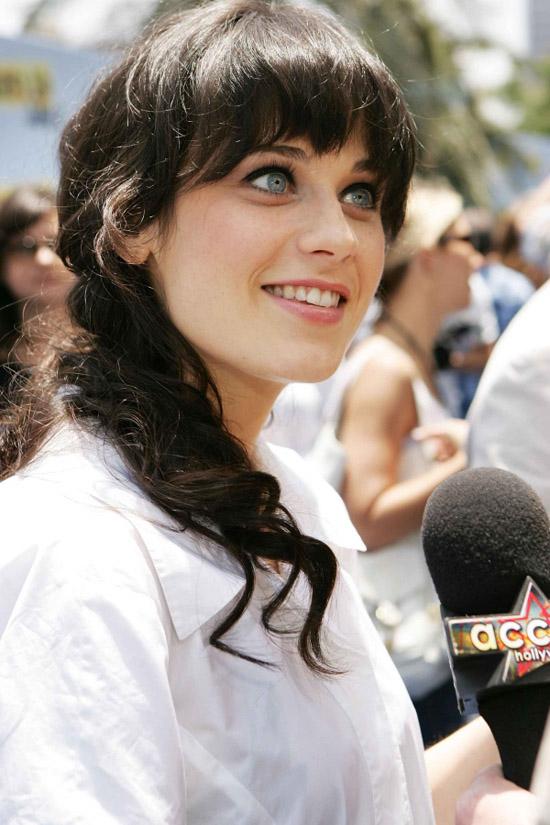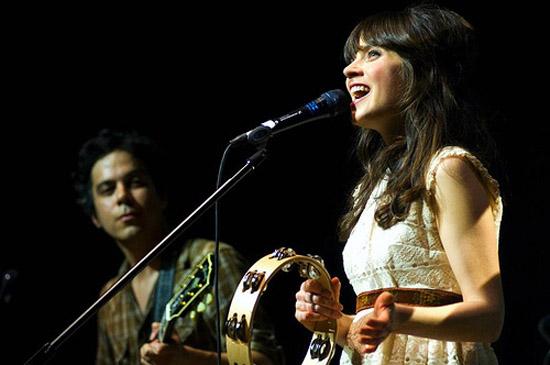 About modern Hollywood: "Actresses definitely become thinner in my life ... There are many actresses that look unhealthy, too skinny ... As a kid I admired such a beautiful woman like Meryl Streep and Diane Keaton. Both actresses slender, but not too thin! They looked healthy, not like modern "recognized beauties." Besides, I doubt that such a form can be achieved Pilates ... Rather, it is about anorexia »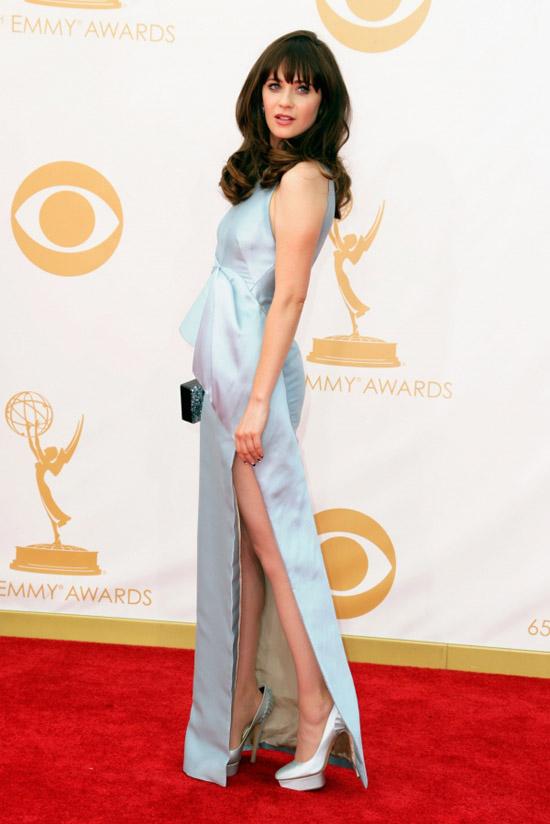 About his unusual: "I always wanted to be normal. But, as I did not try hard to be normal. People still think I'm a weirdo girl ... »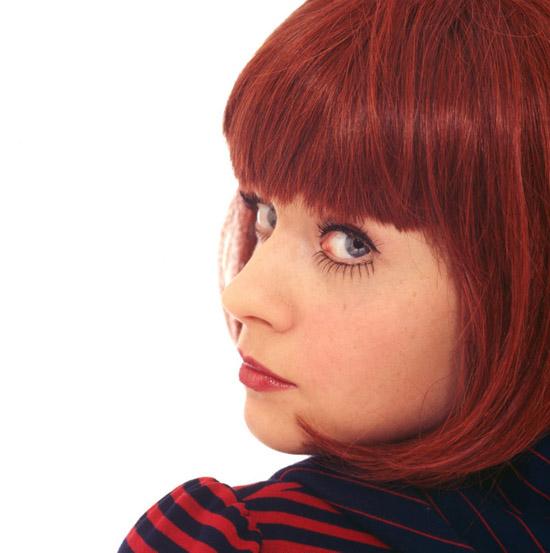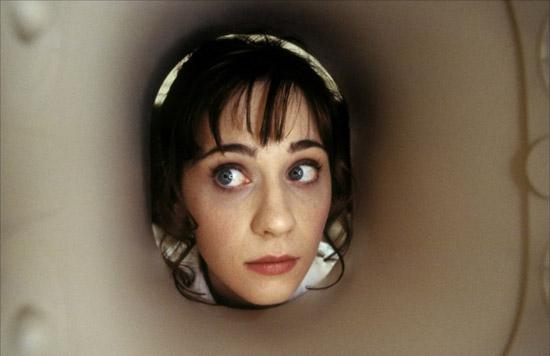 About his childhood: "When I was 13, scoffed at me, it was awful. There is nothing worse than high school! I was chubby, old loved music, and friends I've had enough. Scoffed at me very hard. All this inspired me to rethink my life and myself. As a result, I dropped a lot of pounds and the surrounding changed their attitude towards me. They have become more open, smiling and polite »
Zoe in childhood: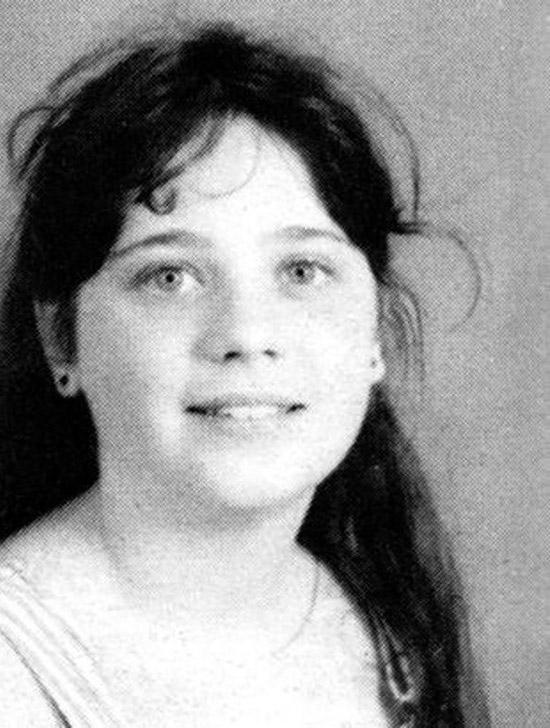 Zoe - after became skinny: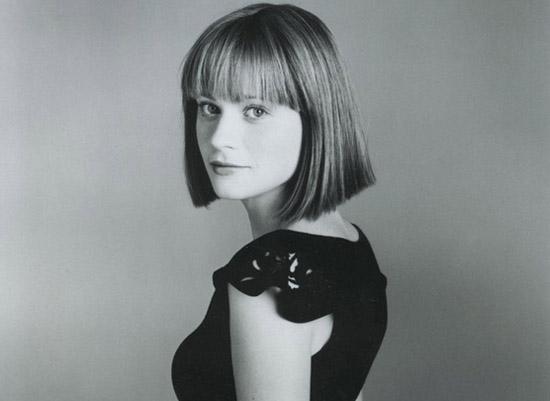 That is not able to answer the questions: "It is very difficult to answer direct and personal questions, they put me in a deadlock. But I think with experience and age, I would be able to learn it »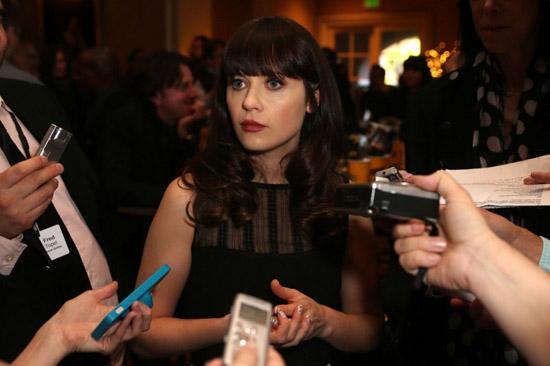 About his personal life: "To be honest, I do not now to Me, I'm still worried about his divorce. Now I just want to enjoy life. " In the photo - with ex-husband - Benjamin Gibbard:
About the party: "I always feel extra during all these bright parties. I sit here and think, and what I'm doing here. Like a child at the banquet table for adults. It's not so bad. I just see everything a little differently. All the glamor and glitter I hearty flavor of salt. I am very far from this life. Nothing wrong, I do not mean - I'm just not part of it. " "I think that to be a bit of an outsider - my natural state. I'm not used to someone to rely on. But before I was very timid, and now - downright fearless »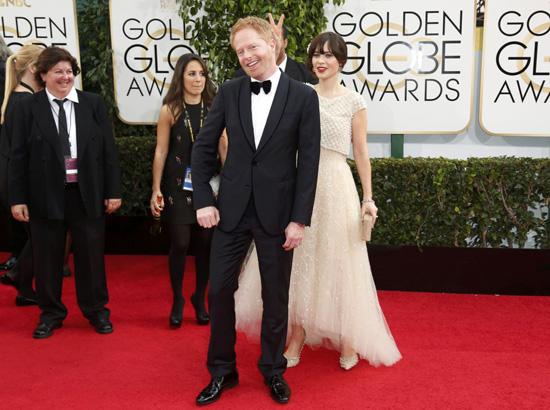 About my beauty secret: "I look in the mirror after a workout to remember the natural color of my cheeks and lips, and then pick up the lipstick and blush of the same shade»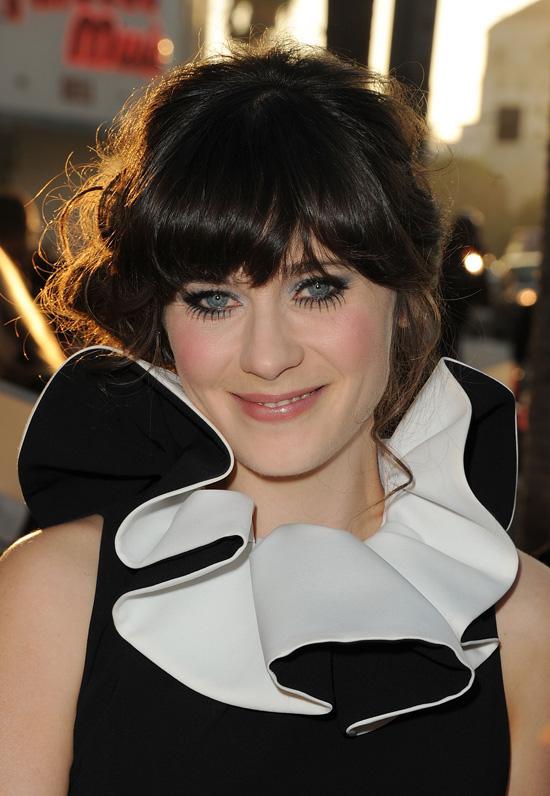 About the choice of clothing: "I always thought that fashion is an expression of how you feel at this moment. I mean, there are times when people do not like what I wear, but I like it, but the opinion of others I do not care "(Zoe prefers naive style of clothing: dresses with ruffles, yubki-" Soncekliosh "fishnet tights)
About attitude to her as a "cutie, adorable", "I'm tired of these definitions of these words. When you hear them in your address again and again, this is confusing and makes you wonder. People want you to become a caricature of himself. That is, I'm not a cartoon, not cartoon. I changed in the same way as everyone else. Early in my career, people did not recognize me in every new project. I've been called a chameleon. After a while, all of a sudden decided that I was stubborn, cold and sarcastic person. And today another song, "She's adorable!" People just short memory. But this should in no way affect your essence »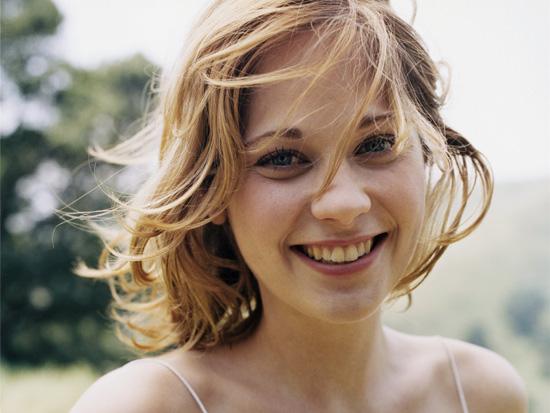 "It seems that people are not adequately perceive me, because there are very impressed with how I look and what to wear. If so, to me, perhaps, is to go on strict business suits ».