Unloading and descent of mining shield weighing 90 tons and a diameter of 3 meters in the area Ramenky (Moscow).
The photo is only the front part of the main rotor, which is involved in the drill.
It shall be accompanied at least another 4, including a computerized control module.
ROP - 10 meters in the 12-hour shift. Price sinking of 1 meter - 800 thousand rubles.
These shields are tunnels for cable collectors.
In this case, the collector, leading to a projected station Ramenky.
The depth of the reservoir - 30 meters.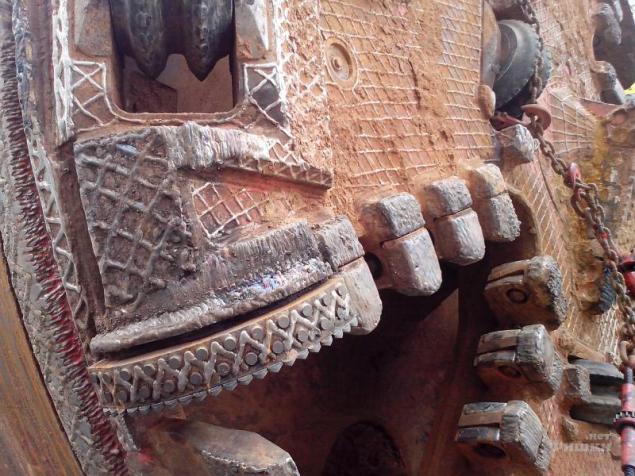 The teeth of the superalloys.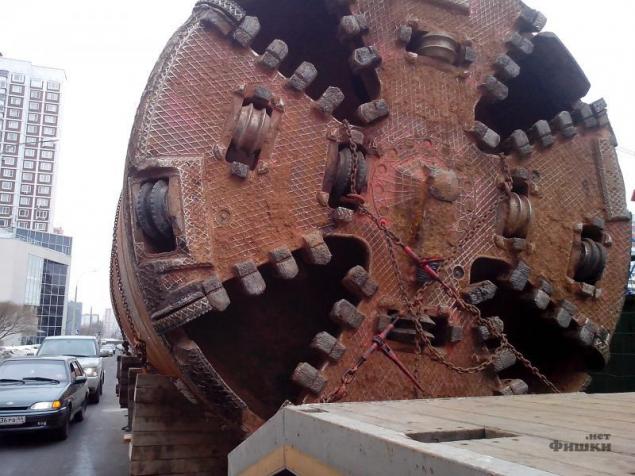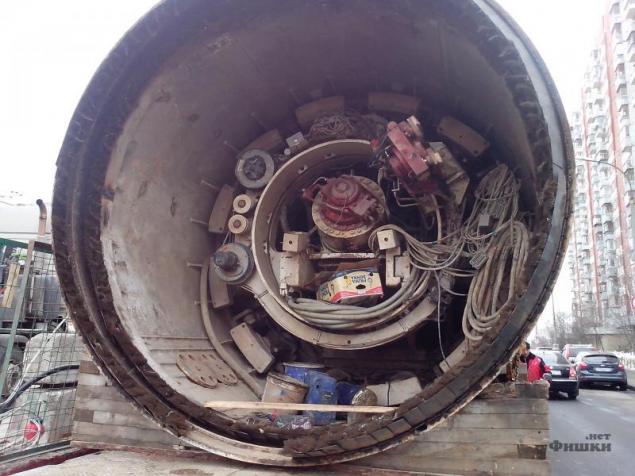 Sami rotary mechanisms that move the shield.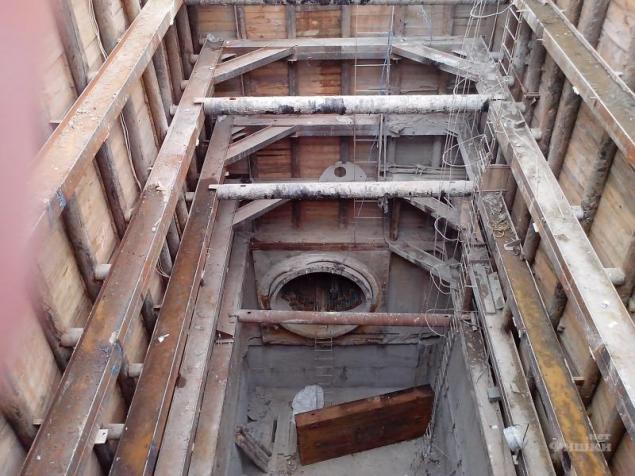 The depth of the pit - 30 meters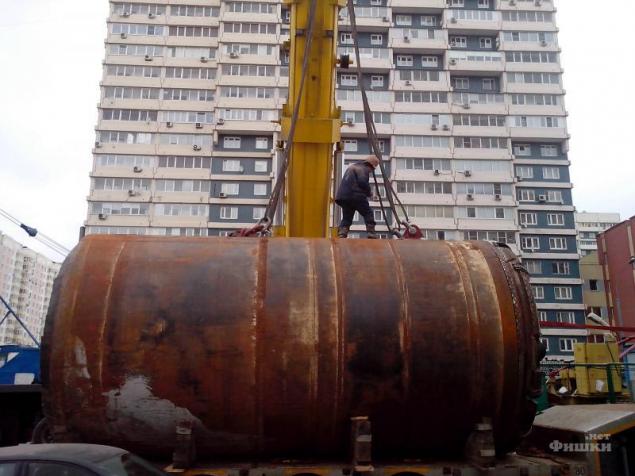 Crane 500 tons. Cables as thick as the hand of the builder.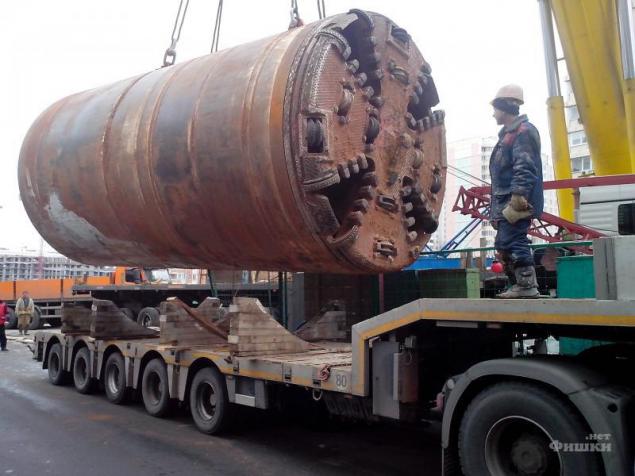 The rise comes sooo SLOW. About one meter per minute. A weight of 90 tons greatly draw is not worth :)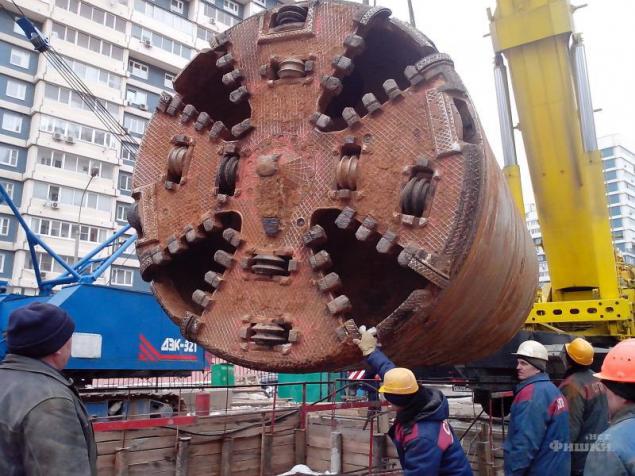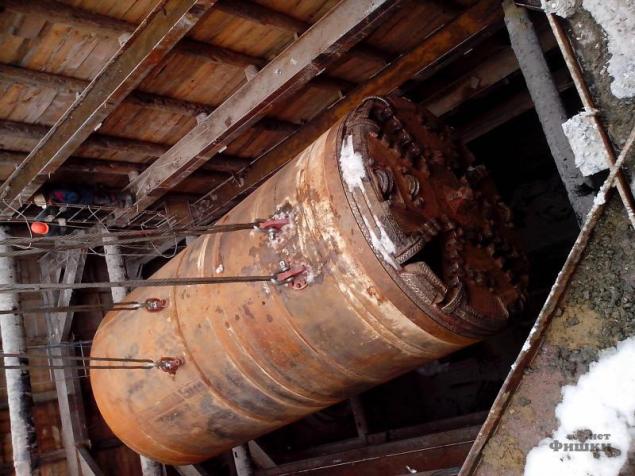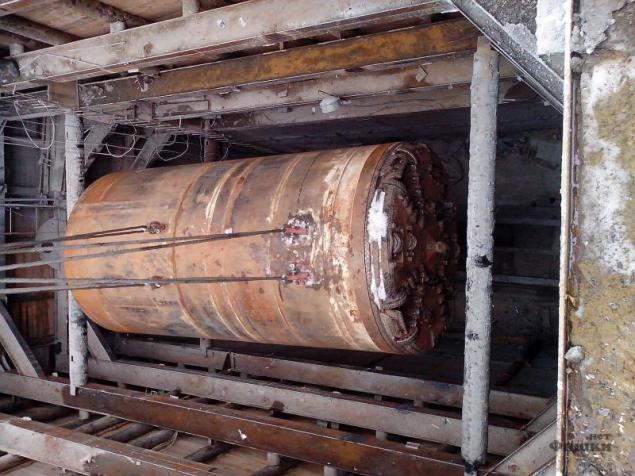 It is important that the load on the descent into the pit does not become loose and posshibat osnastvku pit. Working closely watching this from all sides of the pit, and at any moment ready to stop the descent and correct the situation.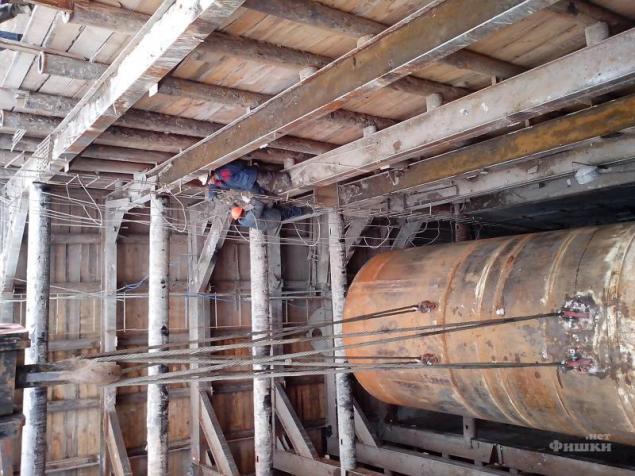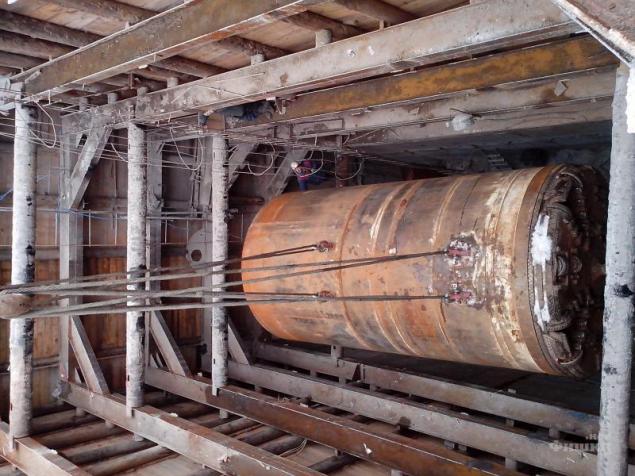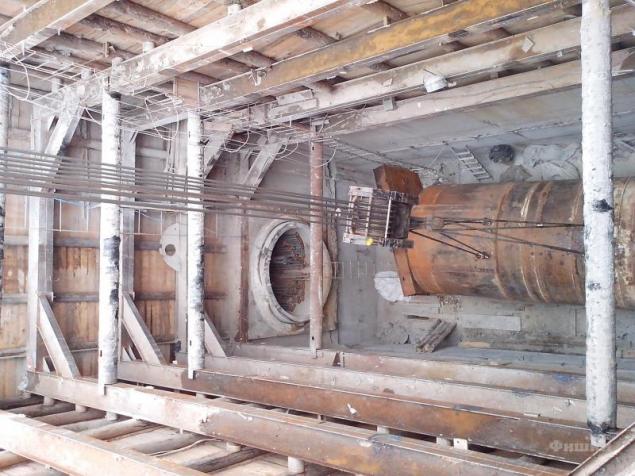 The descent was a success, will continue to rise this shield jacks to the desired height, the installation of additional modules and started sinking. Between the start and the descent of penetration extends from 1 to 3 weeks, 5 months.
Sent DaniilIstochnik: