A few days ago was published menu annual ceremony "Golden Globe 2014". Gathered in the ballroom of the hotel «Beverly Hilton» paparazzi was discovered that the same invented to please the film gods. Inspired by the tropics and flavored explosions gold masterpiece dishes from the most famous chefs as it turns out can satisfy not only the finest minions Melpomene.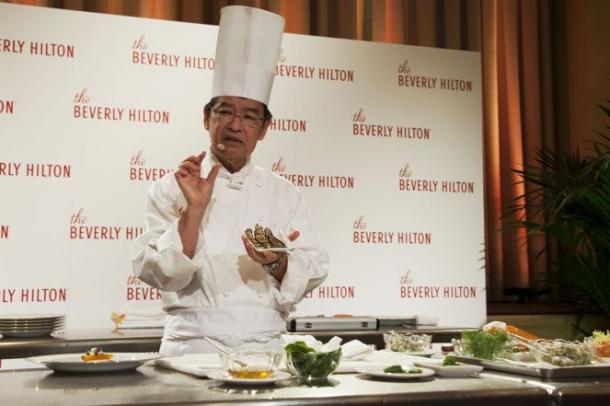 Sugi Sugiura, inspired by the Californian flavor and world trends, has decided to present to the "critics" Trio appetizer of grilled eggplant, seasoned with sun-dried tomatoes, pine nuts and hummus. They added boat from a small piece of sweet peppers with feta cheese, pomegranate seeds and herbs, served on a "cushion" of pita. And completes the trio of fried artichoke on a piece of Tabbouleh with tahini paste.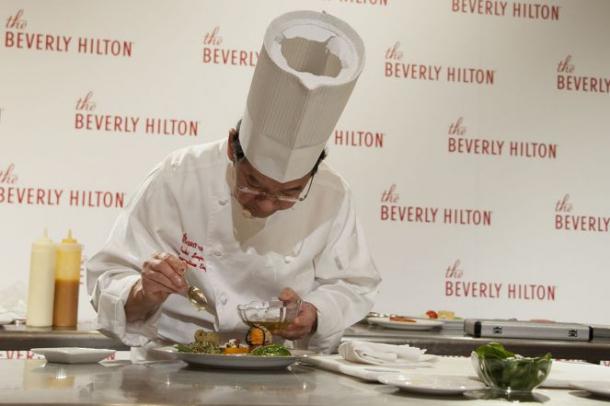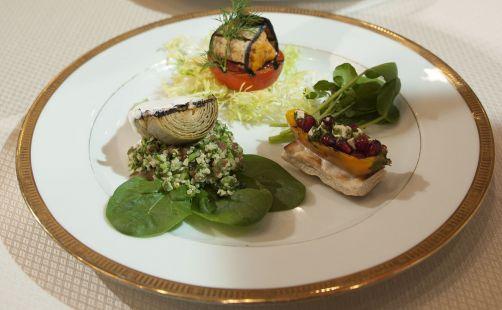 The main course, presented by chef Chris O'Connell, a member of the Atlantic trout and braised beef. Supporting elegant theme "gold" ceremony, O'Connell added protein components of spinach, romanesco, sweet corn ragout and cream of tomato and dill. An indispensable ingredient of the binder will Campari and polenta. Those who were lucky enough to taste this dish before Star reported that protushennaya within three hours of beef just dissolves in the mouth.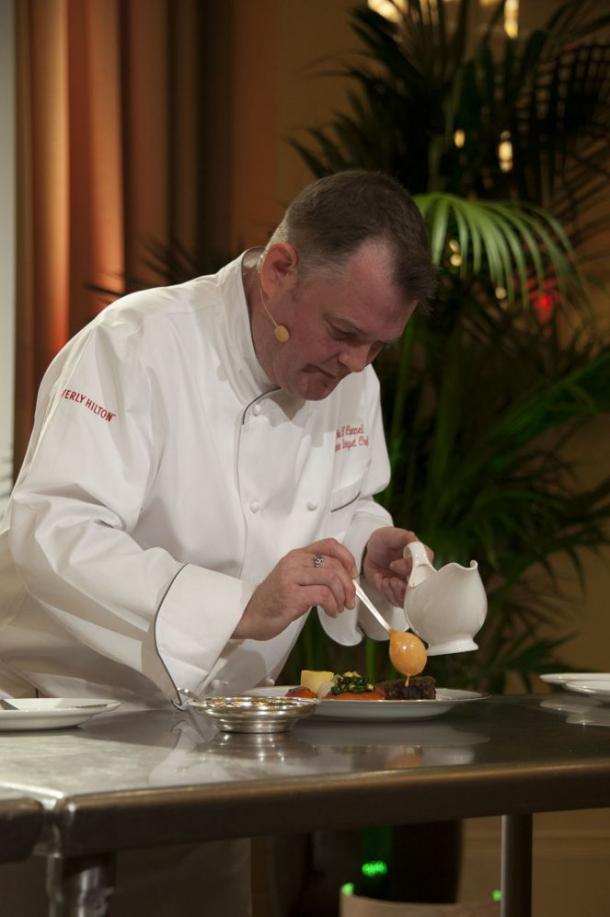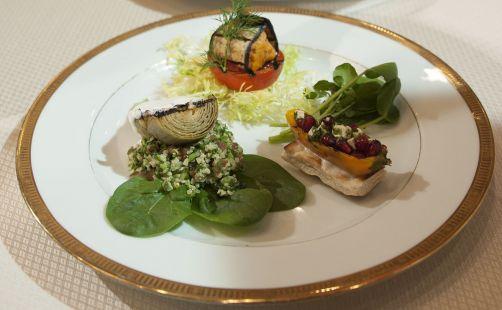 As for dessert? Vanilla blackberry Gusto Mango with cream and chocolate with exotic sweet-tart nectar. Fans of vivacity and good mood will be offered organic coffee or herbal teas to choose from. Those who decide to de-stress before the ceremony, will be able to evaluate not only the vintage Moet & Chandon in 2004, but Terrazas Reserva Chardonnay and Malbec.
For sophisticated enofilov accustomed to sip some refreshing cocktail during commercial breaks, the chef Aida Mollenkamp stocked new golden drink Moet Golden Night. Entered into a champagne, fruit vodka, pear slices and cardamom seeds are able to awaken the taste buds and create an explosion of golden hues on the "golden ceremony».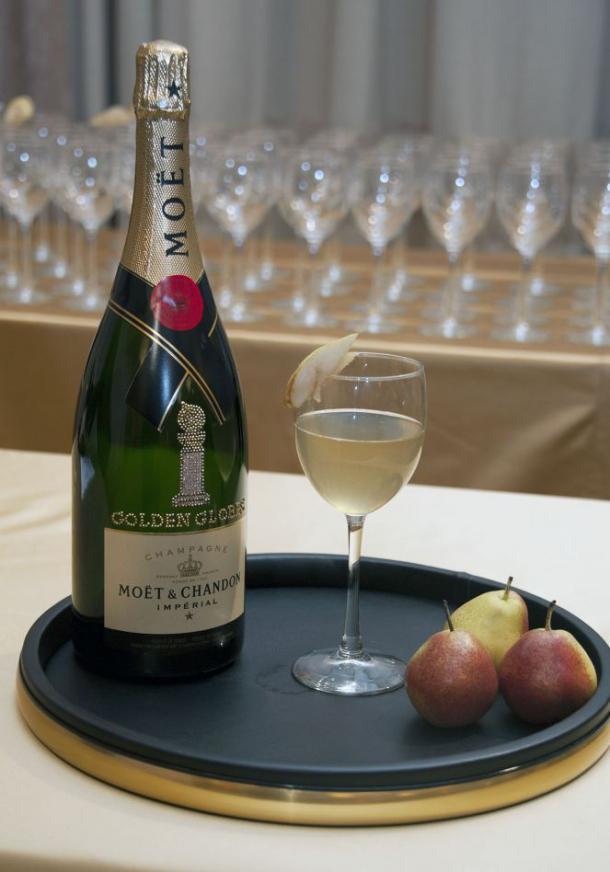 For those who are going to be satisfied with the communion of the holiday on the other side of the screen, generous Aida Mollenkamp offered a recipe for innovations 71st Golden Globe awards. Exclusively for fans of our website and all the bohemian, we present a recipe:
For the syrup:
50 ml sugar (unrefined)
50 ml of water
Other components:
50 ml pear brandy, Williams
750 ml champagne Moet & Chandon
The crushed cardamom seeds (about 20 pods)
2 small ripe pears.
You just have to mix all and enjoy the 71st ceremony of "Golden Globe».