And we continue to assess the outfits of celebrities from the red carpet ceremony American Music Awards 2013. In this post you will find a magical transformation, unexpected pregnancy, people, horses and much more interesting.
The first part can be found HERE
Out of Rihanna on the red carpet is never left unattended, it happened this time. Icon of the year (namely, Rihanna won the award at a ceremony AMA) appeared in public in sexy ensemble of spring couture collection Jean Paul Gaultier. The outfit consisted of an ultra-short-stamp payetochnym bustier with lace decor and transparent skirts to the floor with a geometric decoration. As a complement to the image of Rihanna chose large diamond jewelry in large quantities, and the original packing with the Invisibles (which fashion critics immediately dubbed the "failure" and compared with a hairstyle that makes the night so the hair does not pushilis not confused). This image is very much in the style of Rihanna and there is something very attractive, but I wonder - perhaps, this dress would look better in a whole dress?
He has not changed his style and Naya Rivera. The actress went on the red carpet in a dress who allegedly shouted to his mistress hypersexuality. Black tight dress by Michael Kors was decorated with two impressive cuts on his chest and back, and complemented by large gold bracelets that are sure to make an image to the more expensive and luxurious, and sandals with straps. To some, this outfit may seem too open and perhaps vulgar, but Nye always liked to emphasize its forms, and the event of the discharge AMA - a great reason to take the risk and afford little more.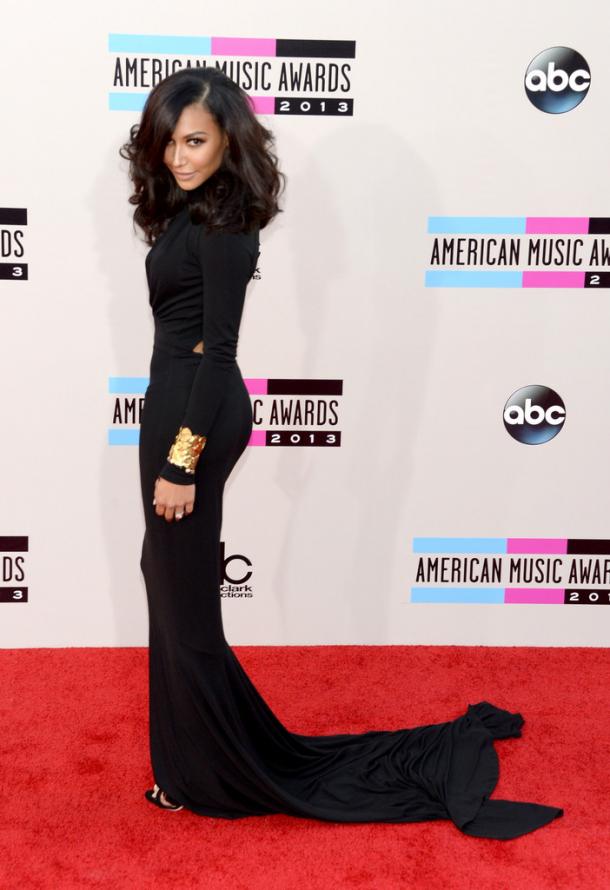 Another lady, who this time decided to properly exposed, it is Nicole Ritchie. The socialite posed for photographers in a white dress Emilio Pucci with cutouts on the sides, which gradually becomes a very deep neckline at the back. To complement the addition Nicole biggest gold jewelry to match the cat's eye makeup and a clutch with a fringe of their own design, which brings to the sexy image a bit boho-chic aesthetic. I really like how the outfit looks like the front, but the back ... Is it too?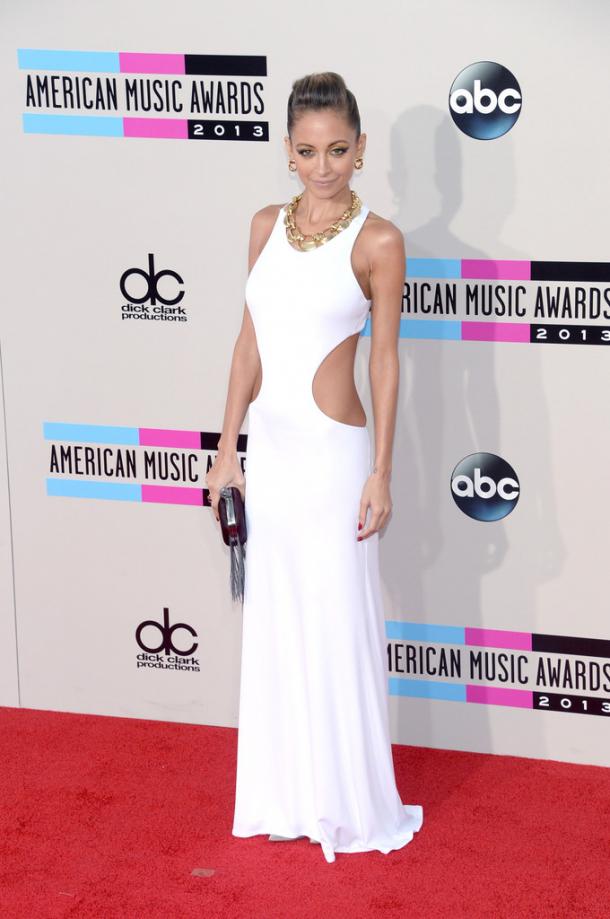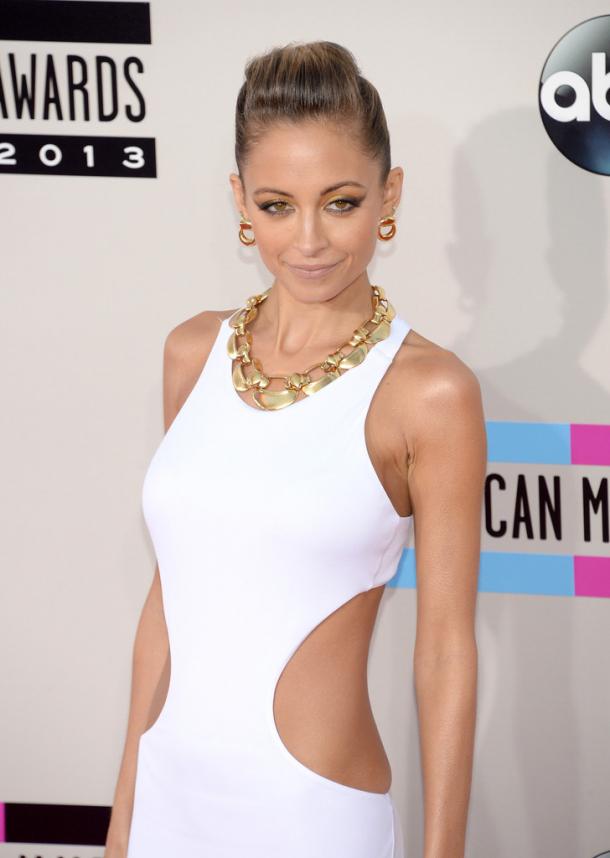 Continues the theme of nudity rebel Kesha. We often saw the singer in a very indecent clothes, but this time she decided to slightly subdue their exhibitionistic habits and leave us room for imagination. On Kesh was a black evening dress Michael Costello, decorated with drapery bulk at the waist and a slit, which also took the start at the waist. A special ornament image became two-tone hair color in pastel shades, which gave the image brightness and eccentricity. I do not believe I'm saying this, but I like to dress Kesha - it all of it, only with his best side.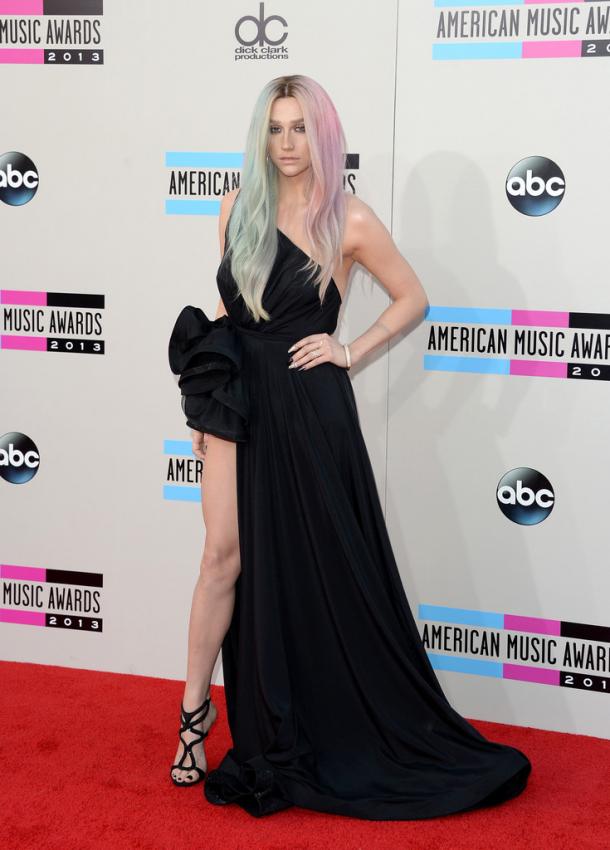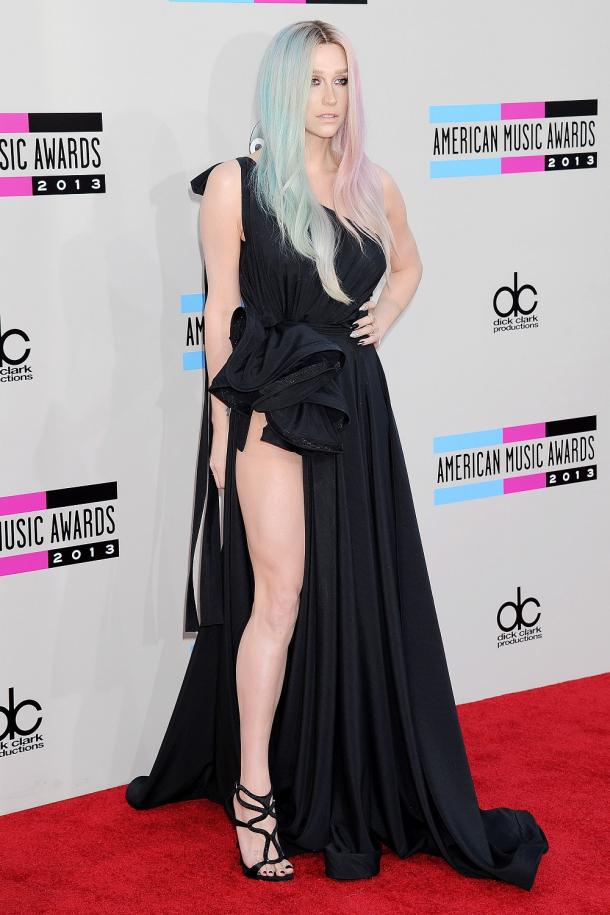 Jennifer Lopez is unlikely once more surprise us with their attire (transparent payetochnye plateya the figure - in her blood), but this does not mean that it looks ugly while. In contrast, in evening dress Zuhair Murad Couture bronze decor in strategic locations singer looked just gorgeous!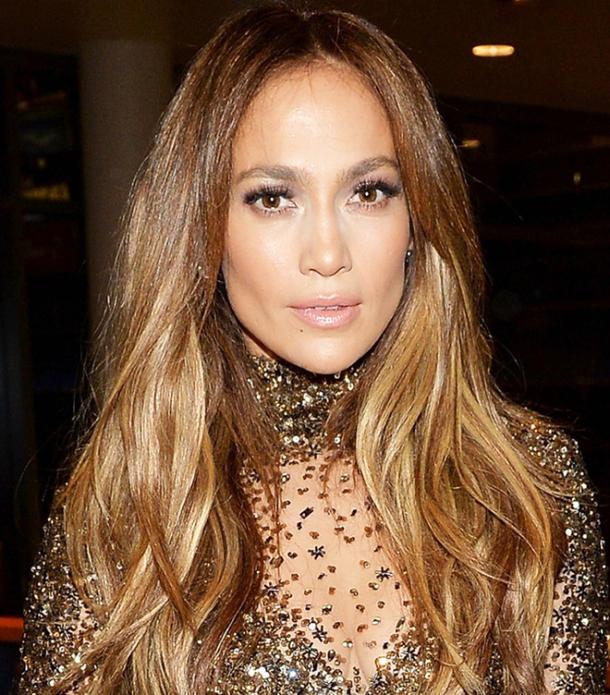 Here is a magical transformation! Christina Aguilera came to photographers in a white dress Maria Lucia Hohan, but it did not attract the audience's attention on the red carpet. Moreover, the outfit can hardly be called successful and beautiful, but the new figure diva, on the creation of which she has worked for the past year, very. But even last ceremony AMA Christina looked very different, though, and wore more successful.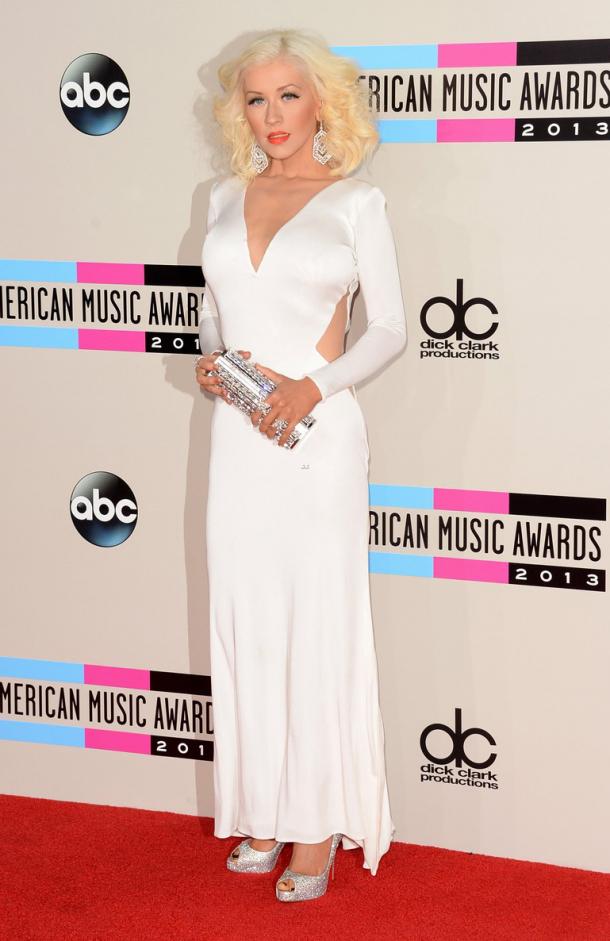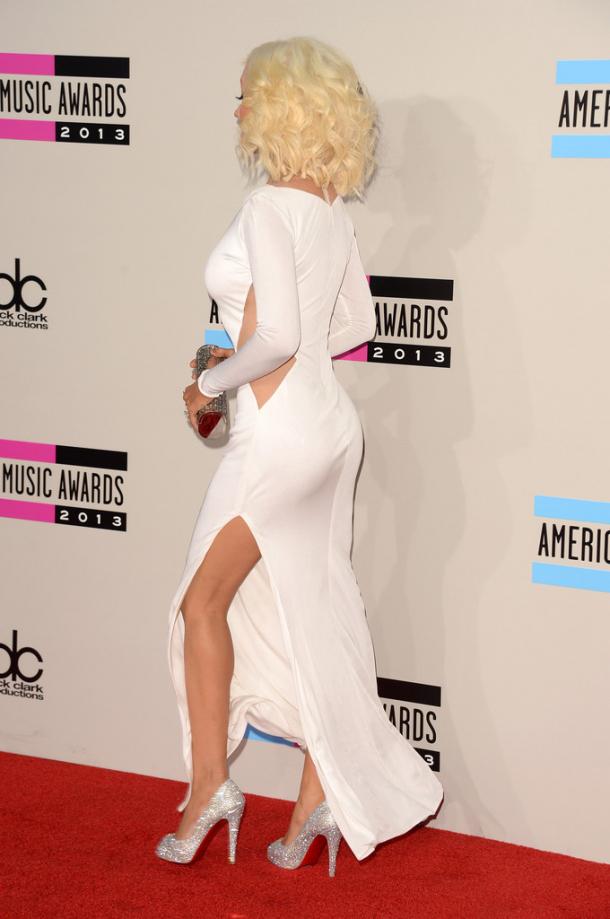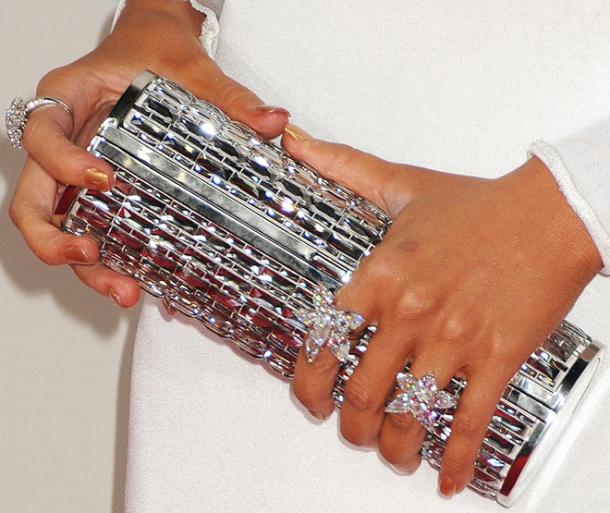 For a long time we have not seen good orders from Heidi Klum ... and will not see. Supermodel again failed miserably on the red carpet, wearing absurd dress Marchesa. Attire was brutally overwhelmed by the decor (lace, fringe, transparent vtavki, some tulle flowers) but still not very good smell of the nineties. Well, that amidst all this nightmare we have at least one good news - according to rumors, Heidi awaits fifth child of her boyfriend bodyguard! If this is true, then congratulations!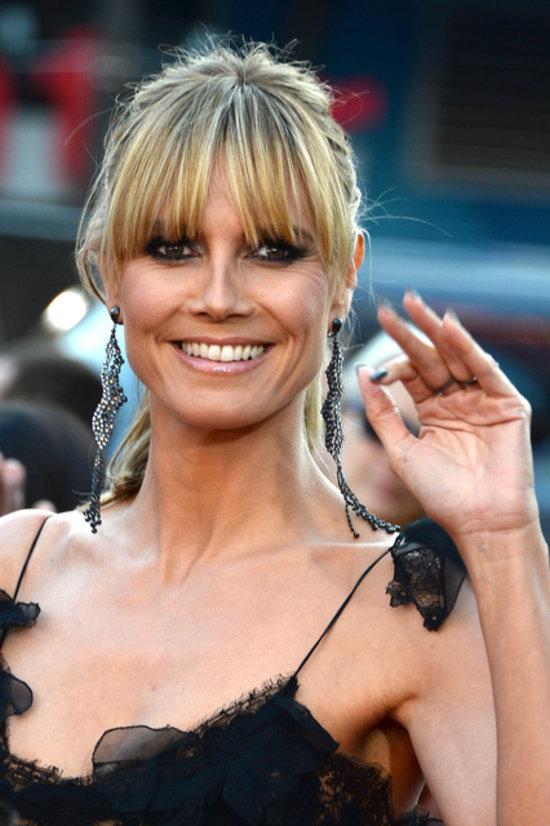 Ciara can wear transparent dresses, and this time she managed to something that is not under the power of many celebrities - show much, but it does not look vulgar. Dress with geometric decoration J. Mendel, indeed, it was very outspoken, but thanks to the minimalist styling, including a lack of active presence of jewelry and makeup restrained and hairstyle, the image get sexy and stylish.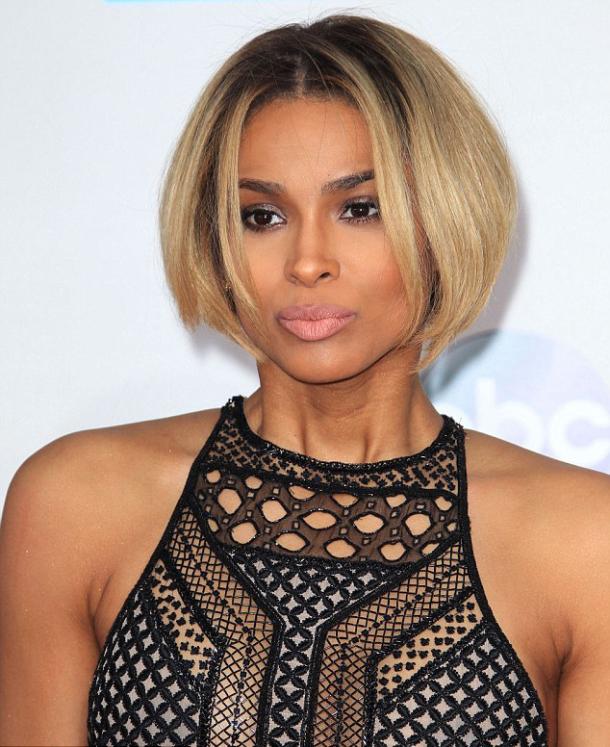 Disney Channel star Zenden Coleman appeared on the red carpet in a white ensemble rezortnoy collection of Donna Karan. The outfit consisted of an elongated flying stomp on one shoulder and white classic trousers that the young singer has added massive silver platform shoes. The last element of the dress is clearly out of the general picture and demanded a replacement for a delicate pair of shoes, but the rest of the outfit looked very interesting. Despite the fact that I am convinced that this ensemble is more suitable for older women (Zendae only 17 years old), I like it with a confidence and ease, she presents it. And with the help of unusual jewelry and luxurious long hair, she managed to make the image even more unique and somehow magically.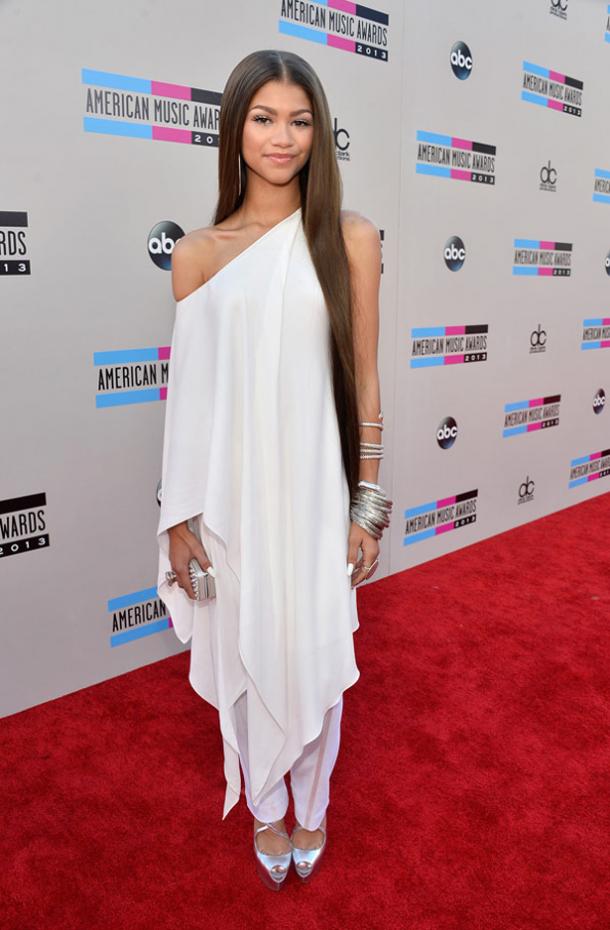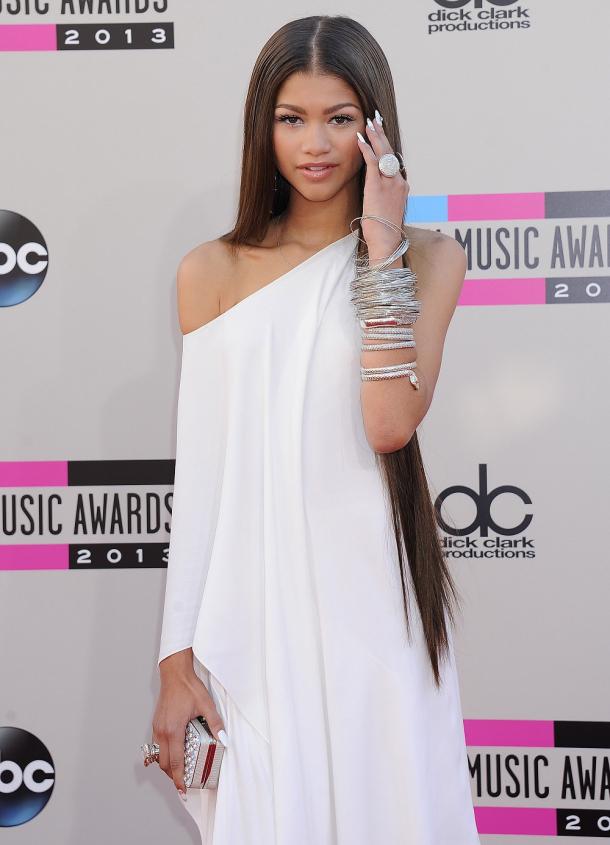 What's a party without Lady Gaga ?! At this time, outrageous diva arrived on the red carpet on a white horse, but a horse is not easy, and made of people (Greenpeace can sleep easy!). Gaga proudly sits on its mechanical steed in a lavender dress from the fashion house Versace, which singer is the face recently. Evening dresses, the main decoration of which was impressive size silver chain with the logo of the brand, it was supplemented with long platinum curls and a very good makeup in earthy tones. Seeing Gaga in a similar manner, fashion critics immediately dubbed it Donatella version 2.0.