A few days ago has died down in the city of angels, the second most important after the "Grammy" musical ceremony American Music Awards. On it, according to tradition, it was chosen the best artists, songs, albums and videos, but I have by and large not particularly interested in the fact that Taylor Swift once again zahapat award for "Best country music singer," is much more interesting to see what outfits chose Taylor and her many colleagues for this important event. So, I bring to your attention, in which shone celebrities at the ceremony American Music Awards 2011.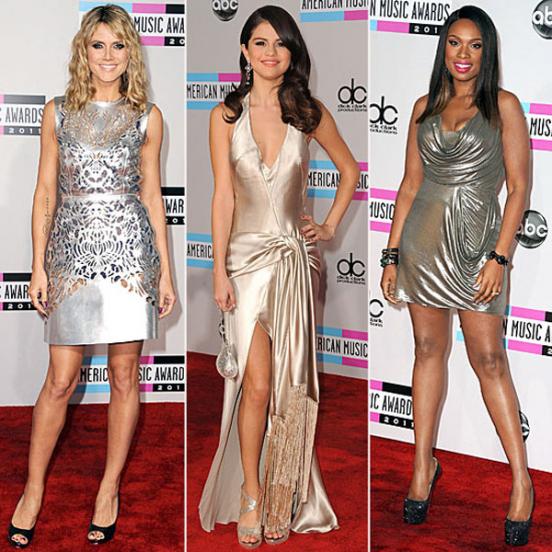 If I mentioned Taylor Swift, then start with her. To pass the red carpet young country diva chose a champagne color, which is not much different from its previous orders, but nevertheless looks just luxurious. This dress Taylor looked like a queen of the party by whom it is, in fact, become received the most prestigious award ceremony "Artist of the Year." I especially liked how the Swift beat her outfit - a simple hairstyle and earrings with emeralds.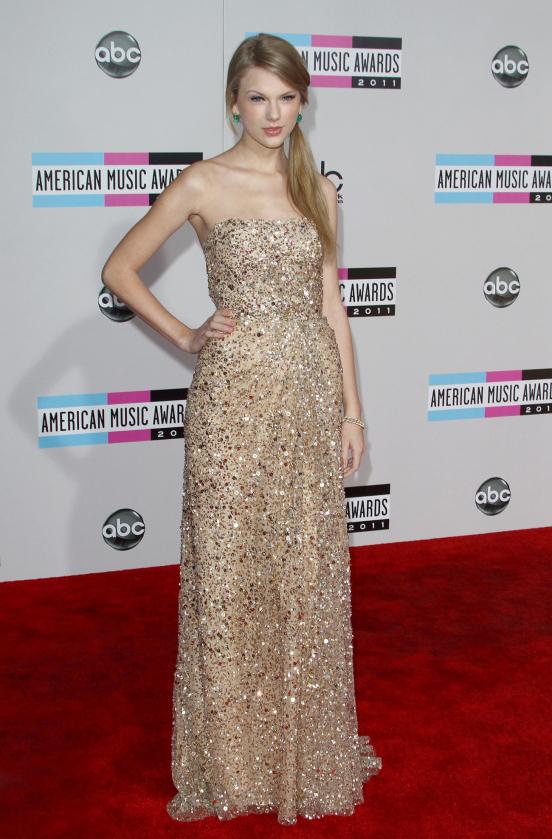 I never really liked Jennifer Morrison (it always seemed to me some simpleton without a hint of female attractiveness and sexuality), but its appearance on the American Music Awards changed my opinion. The actress looked beautiful in a white dress decorated with beads on the front and an asymmetrical hem. Wavy tresses perfectly complemented the outfit in the style of boho-chic. What kind of shoes! I love gold shoes, because it fits everything!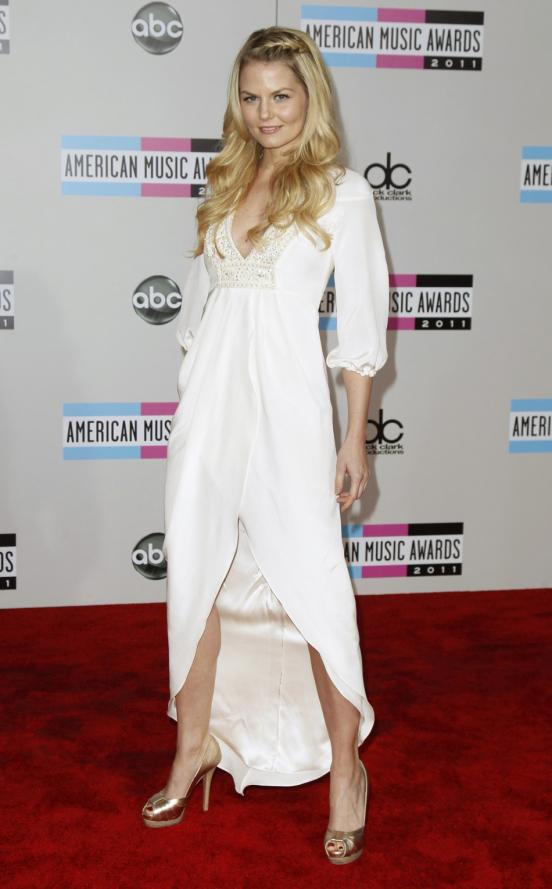 Since Jennifer Hudson lose weight actress could allow themselves any dress. Well, almost anyone. This outfit, for example, does not cause positive emotions in me, though different from what previously was of Jennifer. It looks like something cheap that is. Another thing is shoes - a pair of Christian Louboutin simply can not look perfect! And I like bright pink lipstick Jen.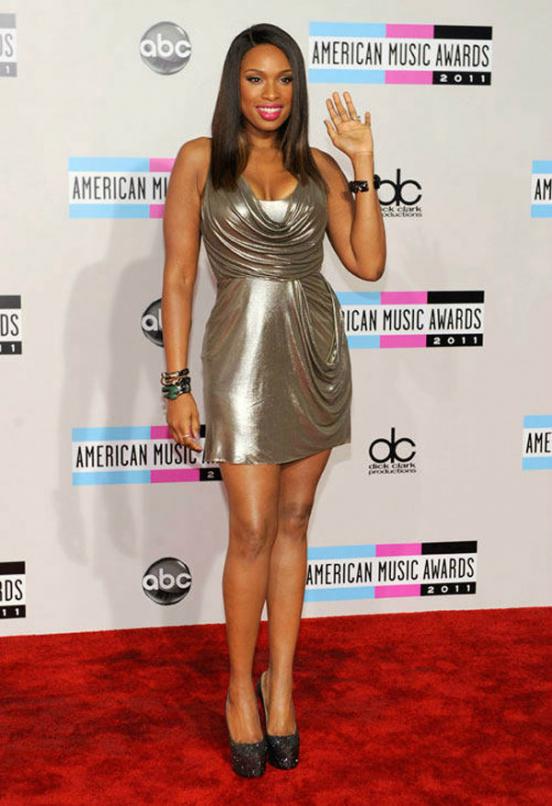 At the ceremony also complained, and our compatriot Anna Vyalitsyna model who came to support her boyfriend, Adam Levine, who this time played with Christina Aguilera. Anne was a red lace mini dress with sequins and lace. Nice, but no more.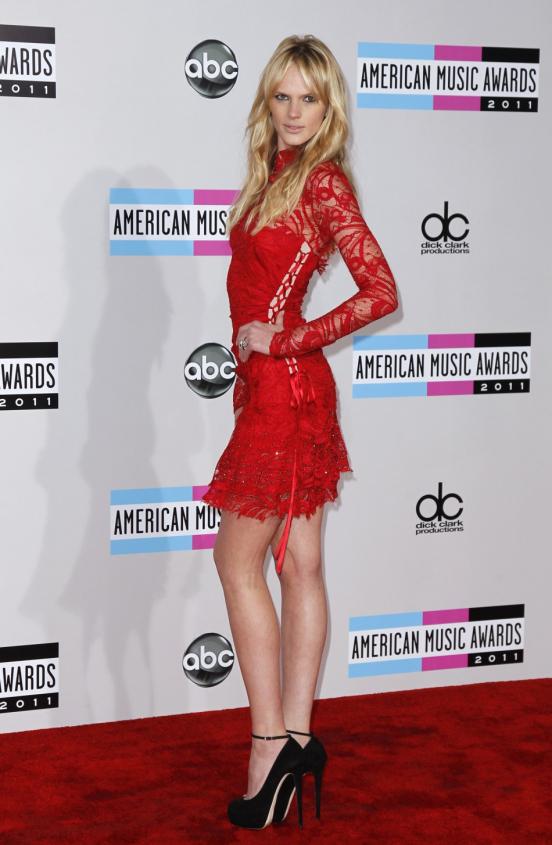 Here is Christina Aguilera. Its dimensions are slightly different from the figure of a top model, and that's why the singer chose the famous dress Herve Leger, which, as you know, has a unique function to hide figure flaws. In my opinion, it looks sexy. And if someone does not like it, simply rejoice in the fact that Chris went on stage is not his favorite translucent leggings.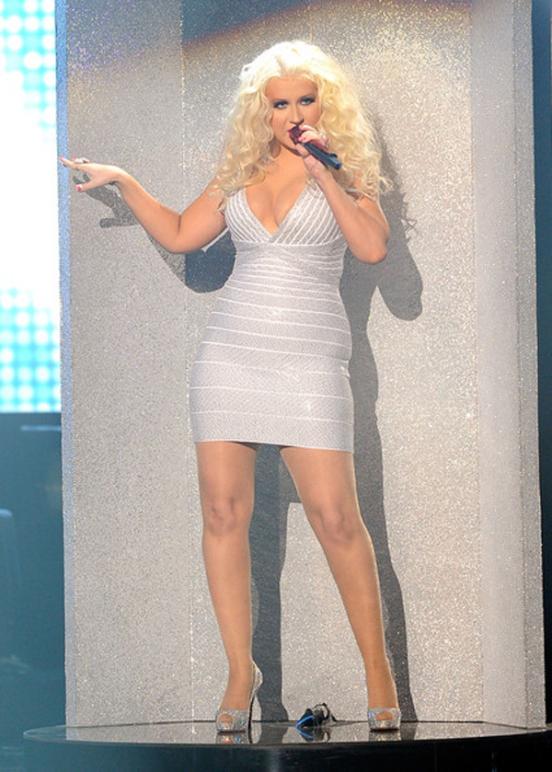 The star of the red carpet, of course, was Jennifer Lopez. I would call her splendid dress Zuhair Murad Couture best outfit of the ceremony. Excellent cut and amazing embroidery in the form of black color looks elegant and at the same time gives room for imagination. Pleased makeup - discreet beige and gold tones without red lips and other Smoky Aes ideal for such a bright addition.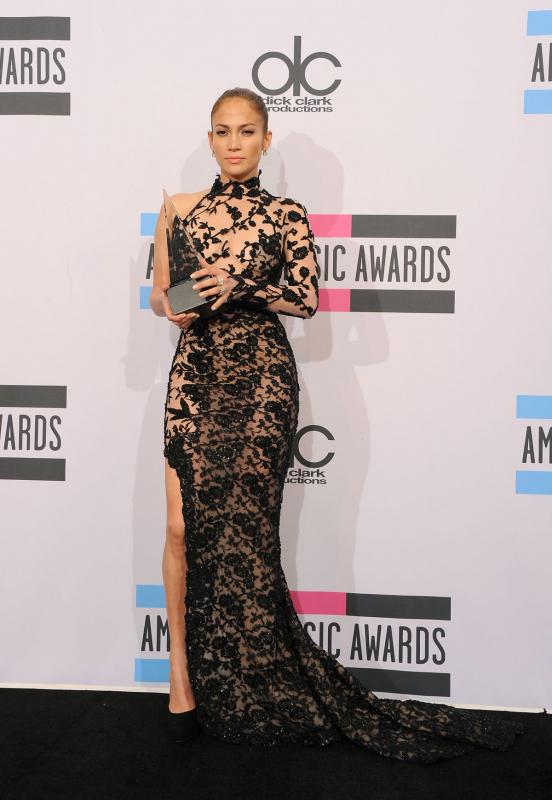 If on the red carpet Jail opted for elegance, then on stage, she decided to remind everyone why it is called a sex symbol.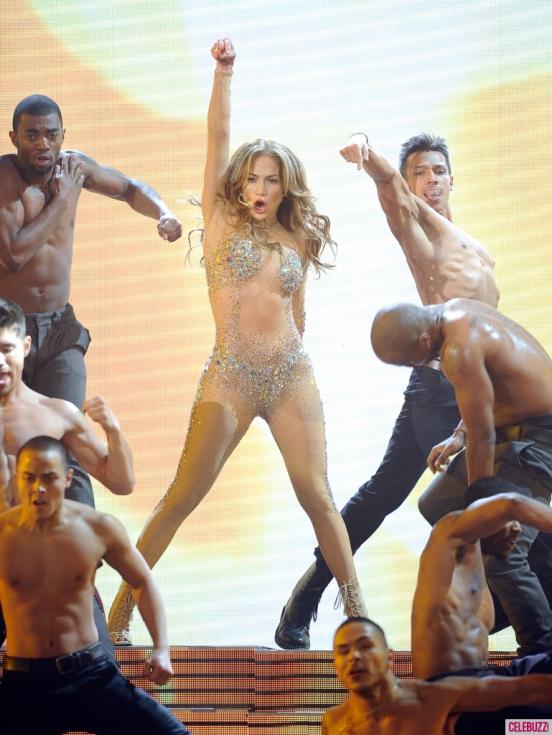 Willy-nilly zasmotrishsya on a ... beauty. Poor Pitbull! He must have been hard to resist!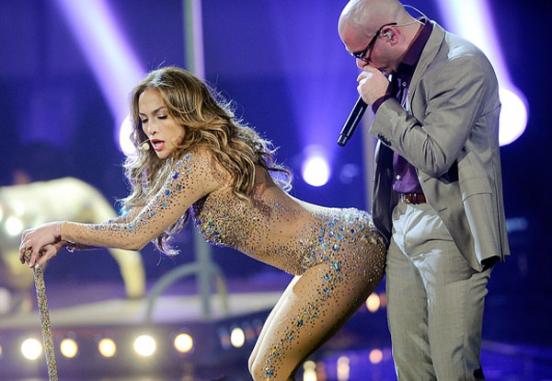 Mary J. Bladzh appeared on the red carpet in a dress design Roberto Cavalli (who else could create such a realistic along with animal print ?!). That's the trouble - print looked so real that reminded me Helloun suit on ... Yes, and the fabric looks like some kind of faded ...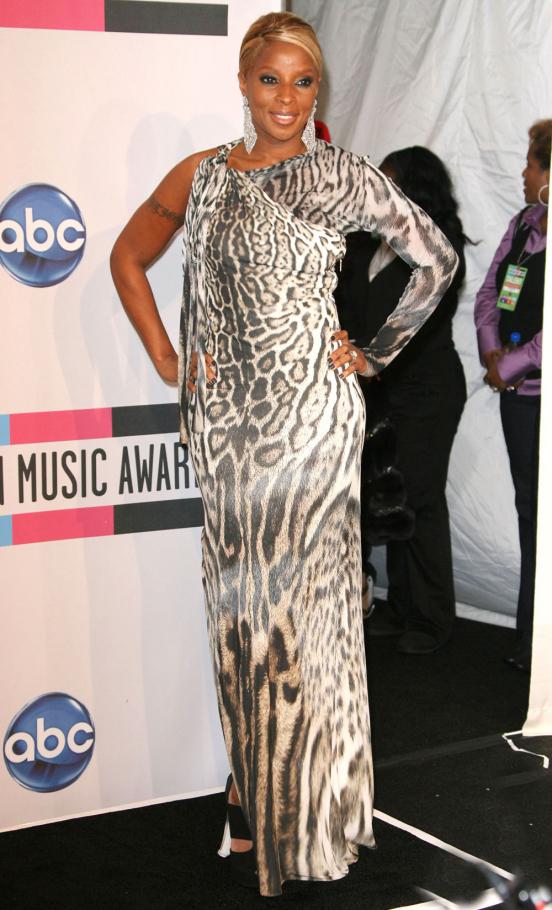 I do not know what to say about the image of Katherine Heigl. It seems to be the dress is very beautiful, luxurious neckline, perfectly matched accessories and the perfect pair of shoes. Nice, but hardly anyone remembered.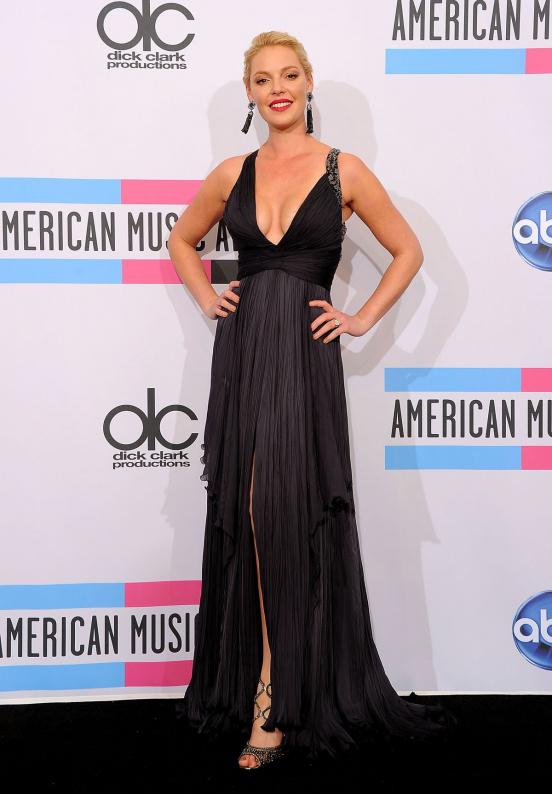 Another thing Selena Gomez. The girl grows up and chooses more and more elegant way. Dress in the style of old Hollywood with a deep neckline, cut to the hip belt and fringed by Giorgio Armani proof. By becoming his girlfriend was and Justin Bieber. Baby dressed in a black velor suit styled suit and shiny patent leather shoes. Funny, original and it corresponds to the age.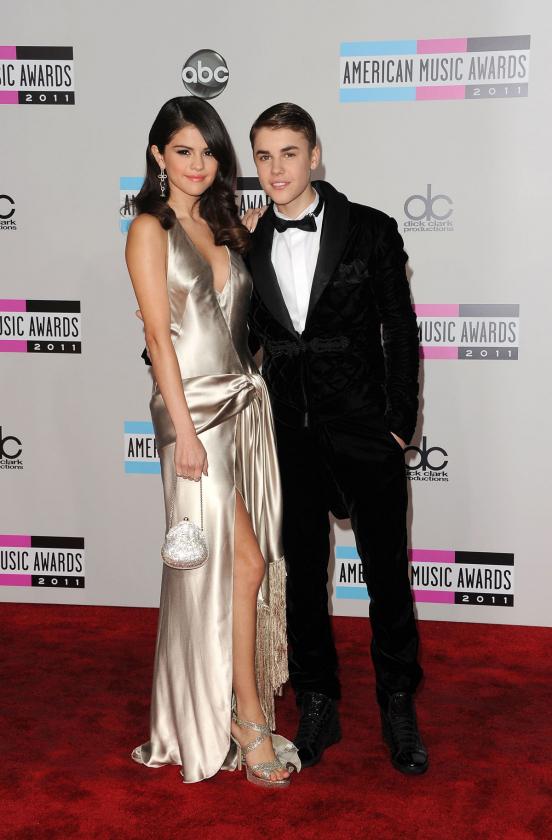 Oh, what a gentleman!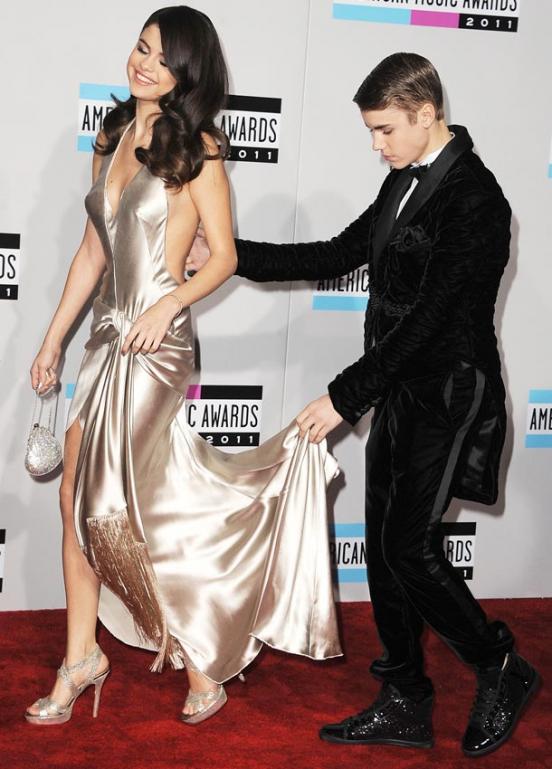 Katy Perry without changing their traditions, changed for evening dress three: to speak to the press conference ...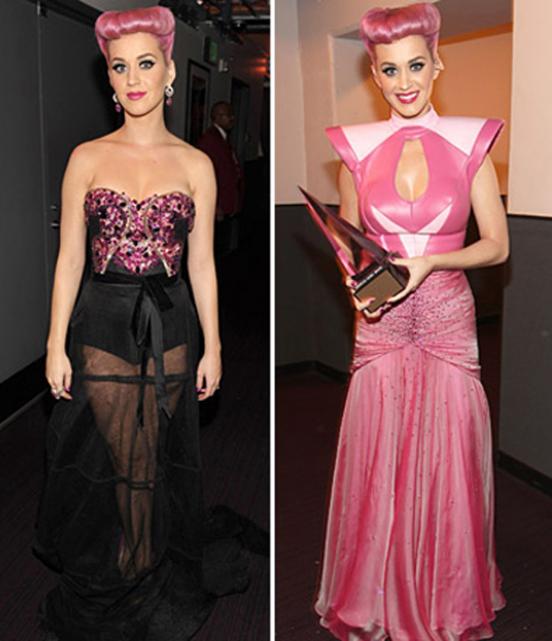 ... And dress for the passage of the red carpet, which is worthy of special attention. Author dresses with oriental prints and Vivienne Westwood to somebody else, it would have looked ridiculous, but not on Katie! The image of the singer was perfect, everything from dresses ...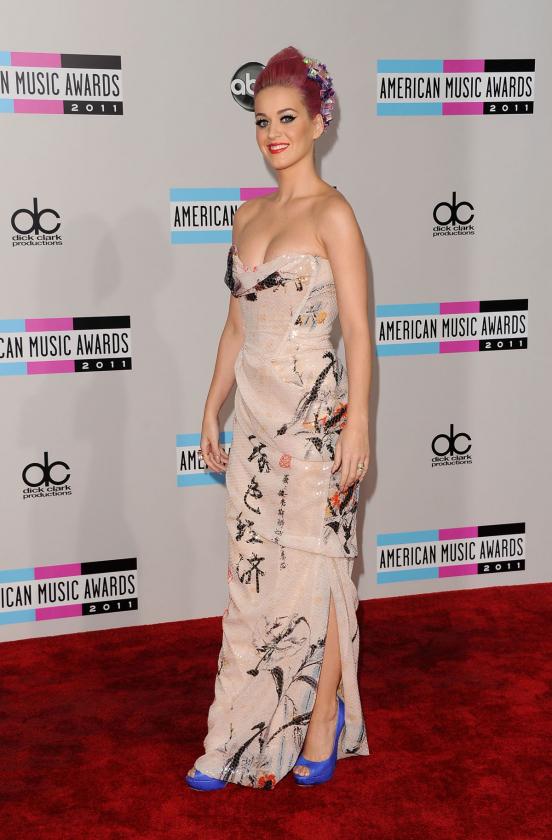 ... And ending with makeup ...
... And hair with costume jewelery.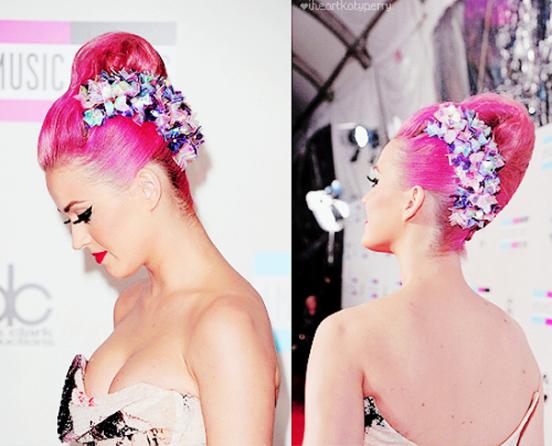 The award ceremony and Alanis Morissette visited. To be honest, at first I thought that the singer is pregnant (it is some kind of big), but apparently it is usually a condition that it does not spoil. The dress looks nice, but the only thing I would not open the legs in such a way.
Heidi Klum rarely disappoints us on the red carpet, and this time was no exception. Super model chose a silver dress with perforations reminiscent of cut paper snowflake (New Year is near!).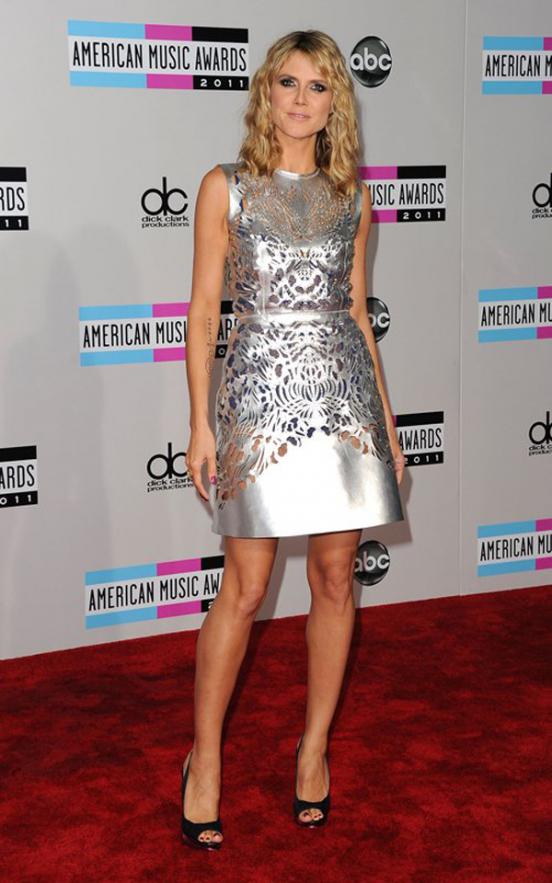 Jenny McCarthy has demonstrated good taste and put to the ceremony purple dress Victoria Beckham. But apparently, all dress and was limited because boots that added the actress outfit perfectly suited to it is not. What she does not please the classic Louboutin ?!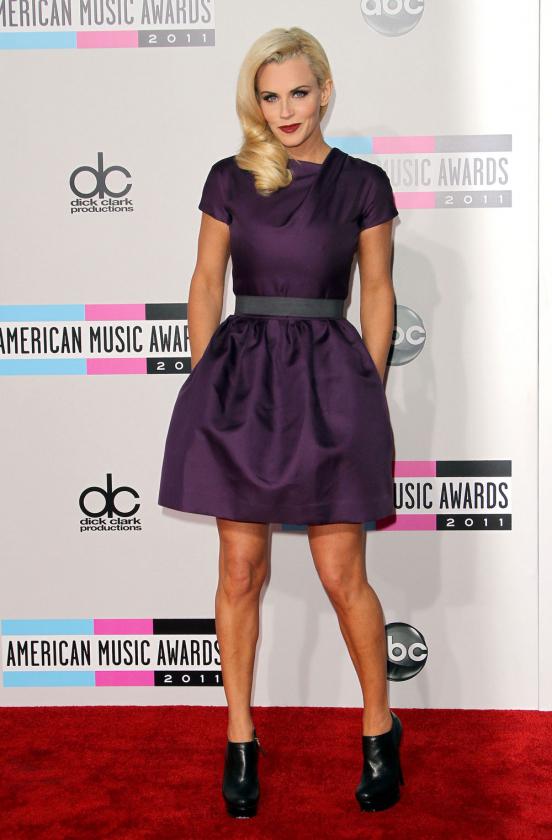 Looking at this dress Nicki Minaj, I really had thought that she decided to embark on the path of enlightenment and finally becomes a normal person, having overcome his jealousy and spit on the fame of Lady Gaga. The dress designed by Oscar de la Renta looks very dramatic, but rather discreet and elegant (oh my god, I said it!) In comparison with previous images of the singer.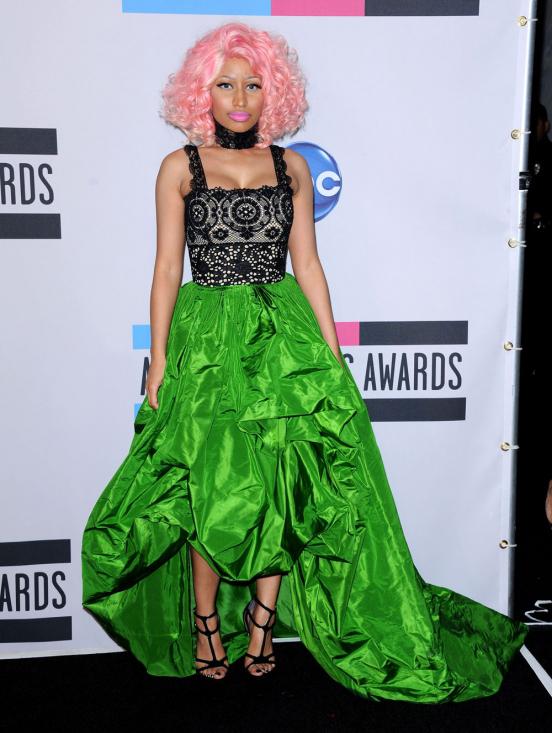 But this outfit, where Nicky said at a press conference, dispelled all my hopes and dreams.