From these very unusual bags will be delighted with those who are used to always claim to originality. After all, the owner of the Jump From Paper bags like a real character from the image comics. It is inherent in the product name: Jump From Paper translates roughly as "jumped off the cover».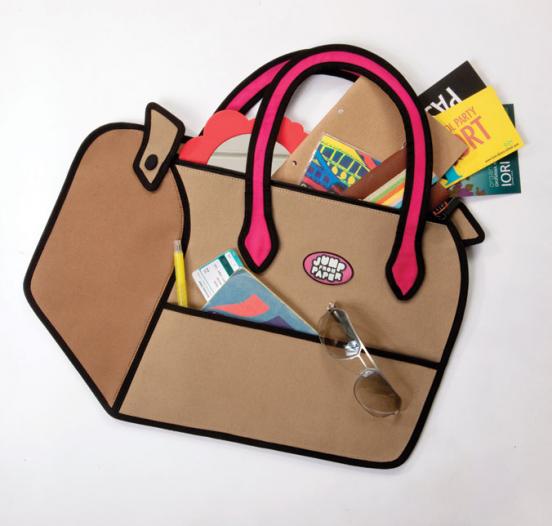 It would seem difficult to come up with something radically different from the standard design handbags. Ahn, no - a pair of young designers Chay Su and Rika Li from Taiwan decided to move in life cartoons. Experience designers failed and handbags get really like living pictures. Creators bags Jump From Paper bypass the concept of "volume": their products quite successfully display 2D and create the effect of painted gizmos. Particularly striking pictures of handbags, considering that it is difficult to understand that it is - an ordinary picture or actual product.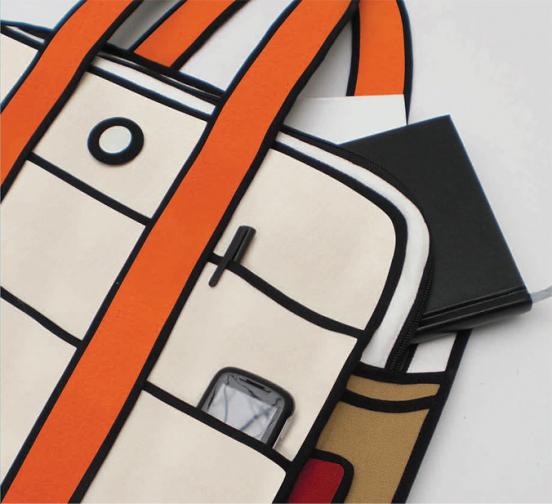 Girls designers say that such a creative idea came to them when they shopped. At one of the expensive boutiques and designers saw an interesting ad, made as a stylized image of a comic book. "And why not offer to wear these" images "fashionable women?" - She thought, and went to work on the sketches. An ideal material for the realization of ideas in life became canvas, which is easy to apply with the drawings and fabric holds its shape perfectly.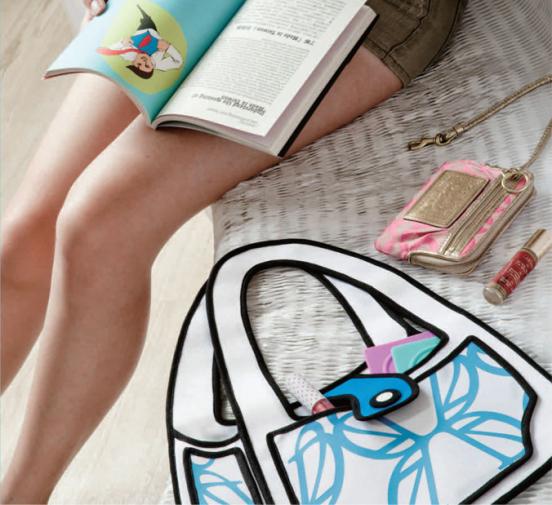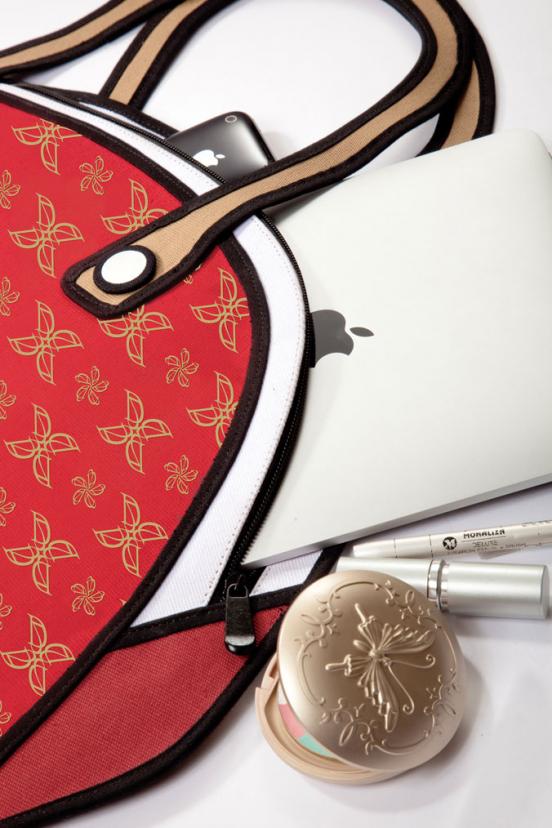 Today bright collection Jump From Paper - that's four different models: the small size handbag shoulder bag for business women of fashion, which is worn in hand, a small road grip and rounded handbag-bag. All bags are similar to the stylized versions of products from well-known brands in the world. However, a lot of things in these handbags are not together, because the amount they have very small. But the most essential female trivia Jump From Paper bags fit perfectly.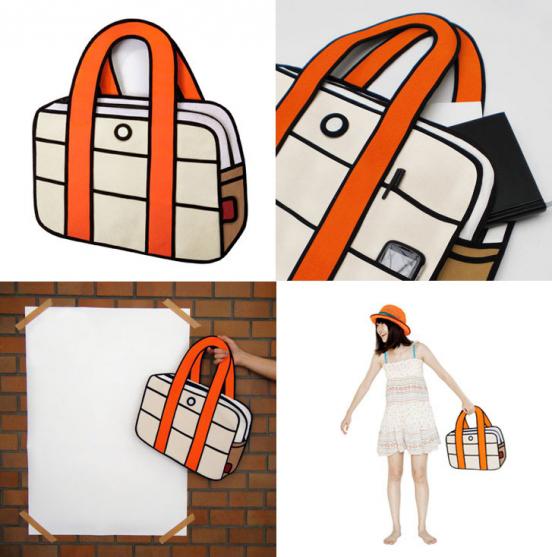 By the way, the original bags are good not only "fun" appearance, but also the idea that the designers tried to express through your collection. Fashion - it's fun, and healthy sense of humor does not hurt here, believe Taiwanese girls.