From bold and bright to the sublime and deserted, we present you a list of the most beautiful places in the world. All of these amazing places are located in no particular order, as it is hardly possible to objectively assess how beautiful a place of another.
If you are unable to travel to live, you can take a virtual tour of the most beautiful places on the planet!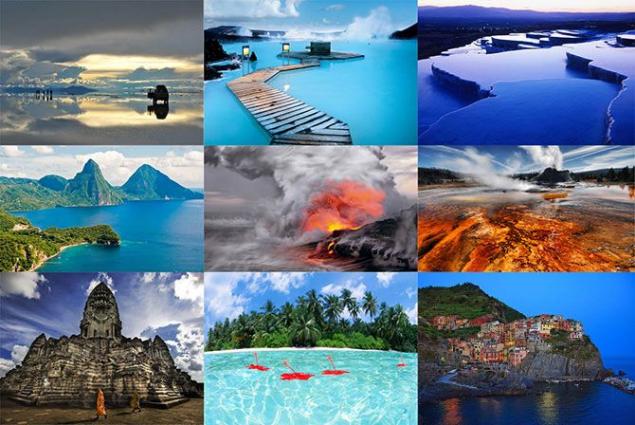 Let's start with the famous lake Uyuni (Salar de Uyuni), the world's largest salt marsh, where after the rain created a very interesting mirror effect. Uyuni is very popular among tourists and travelers, there's even a hotel built entirely of salt.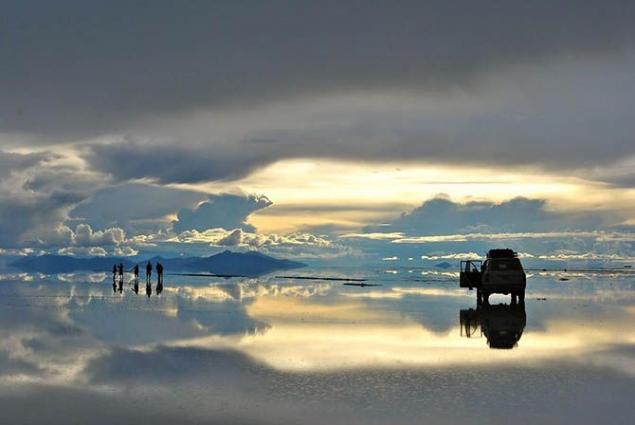 Beautiful ancient temple of Angkor Wat in Cambodia, the most famous tourist destinations of the country.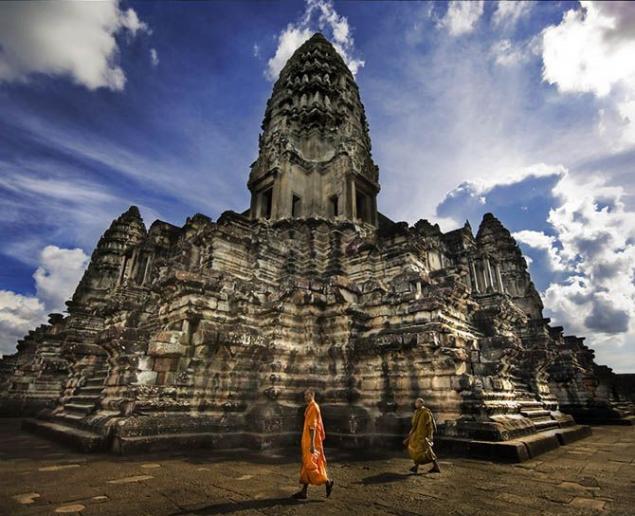 Next we go to Italy. Visit the Cinque Terre in Rio Maggiore, which is famous for its colorful houses built on the picturesque cliffs by the sea.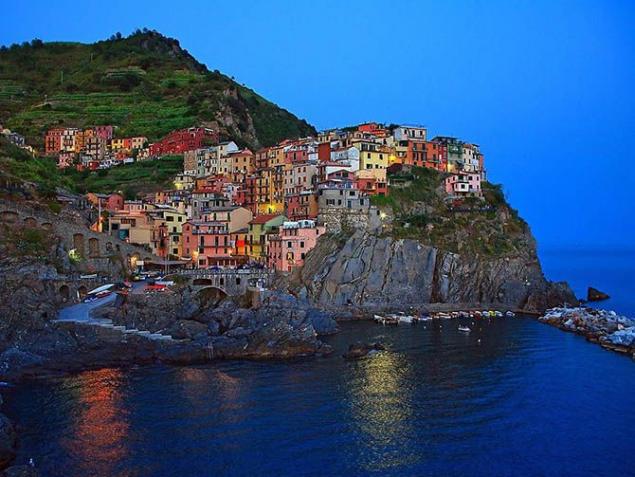 Attractions Iceland most distinguished Blue Lagoon, one of the most beautiful places in the world. This natural hot springs with very hot water.