Famous persons are often victims of mentally ill and occasionally healthy people who develop unhealthy attachment to his idol. It can be expressed only in throwing object letters and e-mails, but can be much more dangerous manifestations. I suggest you look at celebrities like survivors.
Since 1993, the law against acts of persecution in all states of the USA and Canada. It was the adoption of this law very sad occasion. The first star was murdered inadequate fan of John Lennon in 1980. Mark David Chapman shot 5 times in the legend and implement a plan to kill the legend to life. He is now serving a life sentence.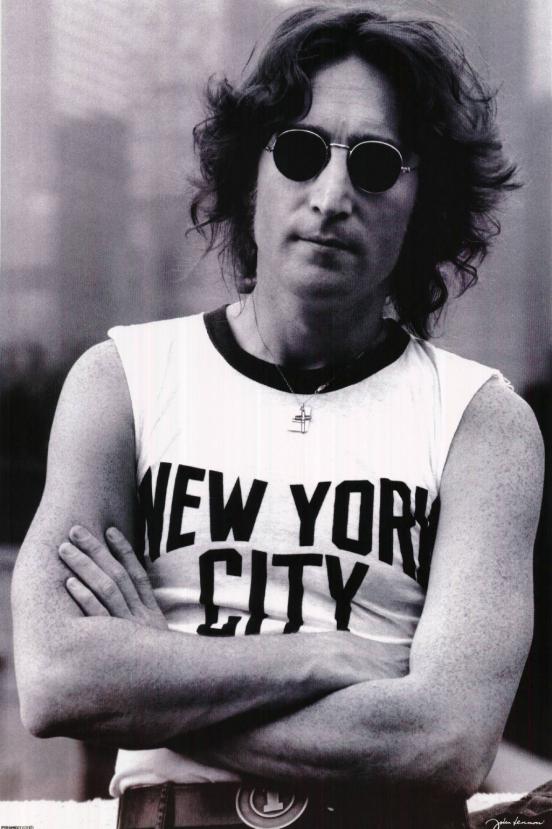 Became famous in the 80s thanks to Sitka "My Sister Sam" actress Rebecca Schaeffer was shot dead by his fan Robert John Bardo in 1989. It all started with a single autograph. After that, the young man made a house altar with pictures of her for 3 years and followed the girl out of the race.
After Robert saw Rebecca in bed scene, he decided that it should be punished for immorality. He learned the address of the actress, resorting to the services of a detective agency, and his brother helped him get a gun (to Robert was then 19 years old and he was considered a minor). He went to her house, and when she opened the door and shot her in the chest. 21-year-old Rebecca Shaffer died in hospital, and Bardot was caught the next day and confessed everything. He was sentenced to life imprisonment without parole.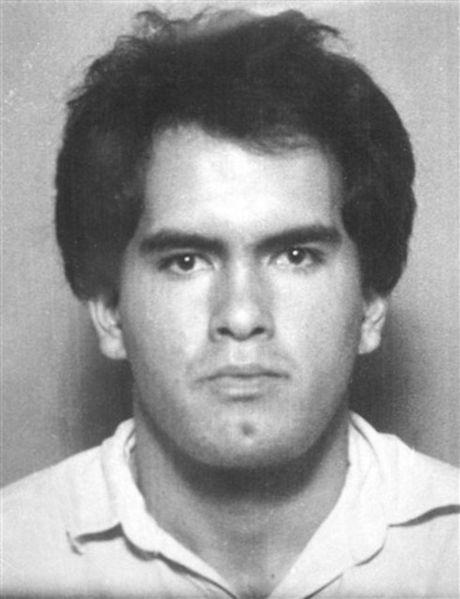 In 1982 there was a similar case, but with a happy ending. Actress Theresa Saldana received 10 stab wounds from her 46-year-old stalker who also got her address through a detective agency. Teresa intervene in time to save the courier, who later received a medal for bravery. She survived and became the founder of the organization Victims for Victims, supports the adoption of the law against harassment. In addition, she took off her television film and wrote a book about his experiences.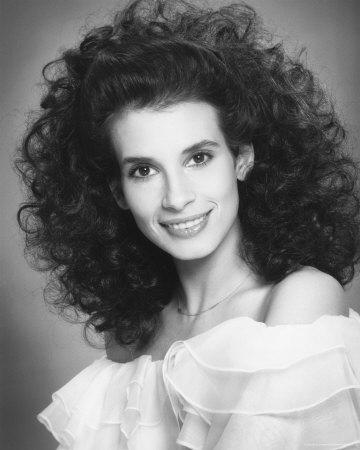 In 1981, John Warnock Hinckley ml. He committed the attempted murder of US President Ronald Reagan. This act of a man wanted to impress Jody Foster.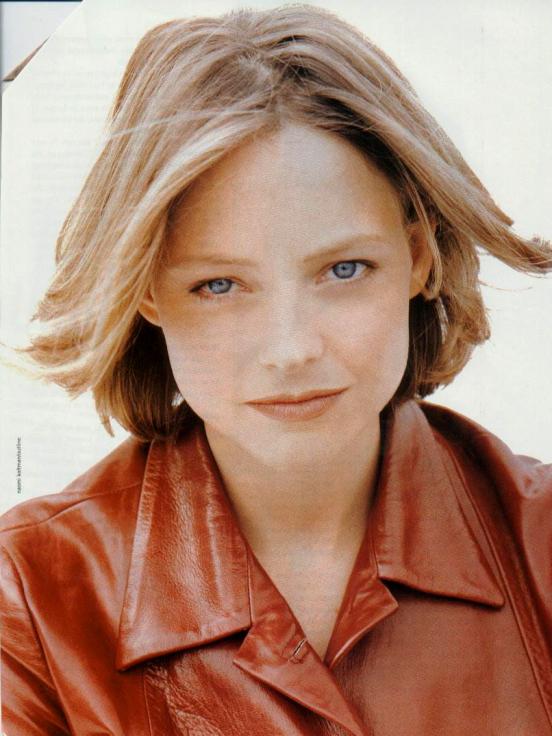 He tried to establish contact with the actress, throwing the letter under her door, but nothing happened. Then John came up with a way to become famous, to be a woman as an equal. He was detained, and he still is in a psychiatric hospital.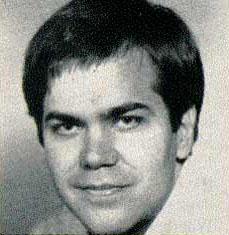 Today, the law against harassment help prevent similar tragedies, and thanks to him the stars of today is much more opportunity to confront these people.
For example, Jennifer Garner 6 years received letters from Steven Barki, in which he insisted that God laid on his mission to save Jennifer from some mortal danger. In 2008, when it began to appear around the house, Jennifer and Ben Affleck, actress won a restraining order under which Barca could not approach her or her family closer than 100 meters.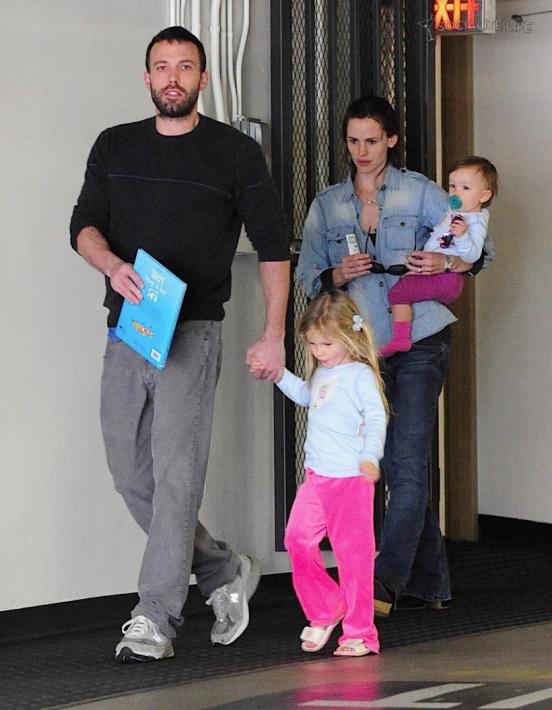 However, in 2009 the pursuer broke this order, and was arrested when he was spotted near the school daughter Jennifer - Violet. Steven Barki was found not guilty by reason of insanity, and forcibly sent to a psychiatric clinic for treatment for an indefinite period. Meanwhile, Jennifer extended the restraining order for another 10 years.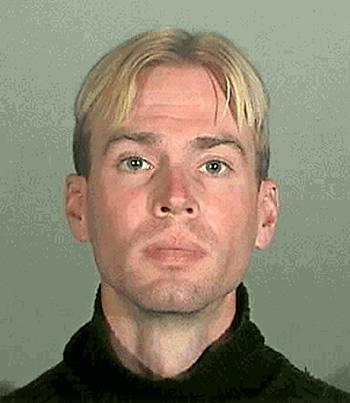 18-year-old New Yorker Maxim Myaskovsky was arrested after 3 weeks after Hilary Duff called the police on charges of harassment and threats to the life of the girl. The young man went home to her mother, while her boyfriend Joel Madden. In addition, he threatened to use a weapon to attract the attention of the star. Maxim did not contest the charges, and he was given 117 days in jail and five years probation.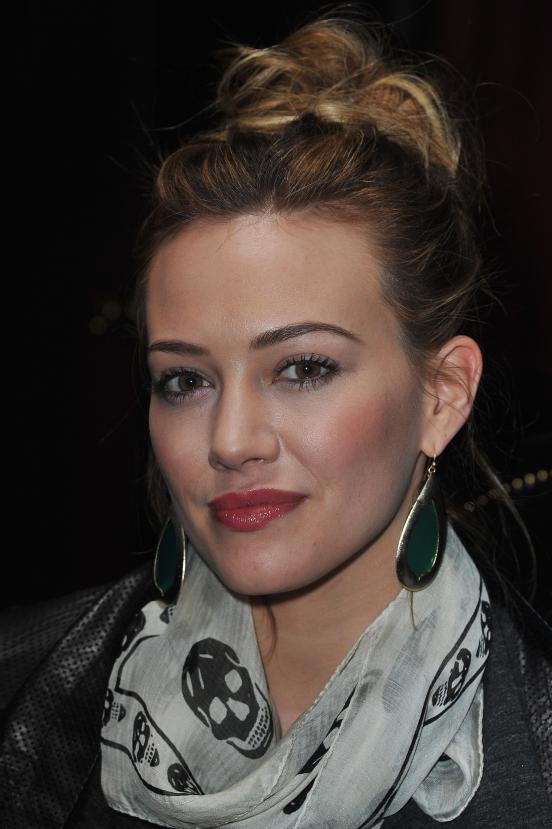 Heir to the American tycoon Donald Trump Ivanka suffered the same fate. 2 years of her and her husband pursued through the Internet 28-year-old Justin Massler. He sent them inappropriate e-mails and messages on Twitter, and in addition to its glamor even dedicated blog. Justin also threatened to commit suicide in Ivanka jewelry store in New York.
The young man is still at large because of court delays. In the video below he explains that he does not need any Ivanka nor her money, and he was forced to chase her mind controlling aliens. Either the guy is really seriously ill, or blame twisted sense of humor, plus the desire to become famous.
In 2005, Pamela Anderson won a restraining order for 3 years against homeless William Steynsfilda. Man harassing Pamela and her family near her home in Malibu, in local stores that pretty regularly attended, as well as in the school, which her sons go. Chaser insisted that Pamela fired her manager and took him to this place, and passed her a note stating that wrote and wanted to, she starred in his film.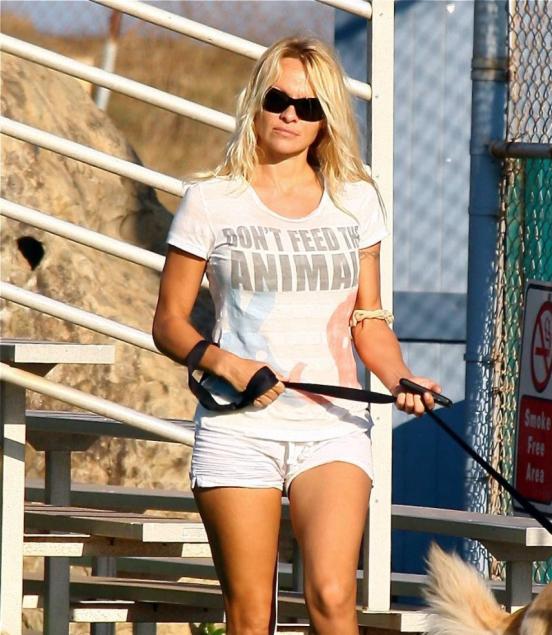 In 2004, Catherine Zeta-Jones came to a nervous breakdown, after a 32-year-old Dounett Knight sent her and Michael Douglas over a dozen letters in which she threatened to "cut yourself Katherine into pieces and fed to the dogs" and even then, it aktriskoy cease to be a beautiful face.
As it turned out, Dounett was in love with Michael Douglas, and the reason for the anger served as gossip that Katherine unfaithful to her husband. The woman pleaded guilty and received a three-year prison sentence.
In the late 90's Gwyneth Paltrow received 5 emails a day, and also pornography, candy, flowers, pizza and other things from the 51-year-old pizza delivery from Ohio Dante Su. In addition, several times a man came to the house of the parents of the actress. Dante Su declared insane and sent for compulsory treatment.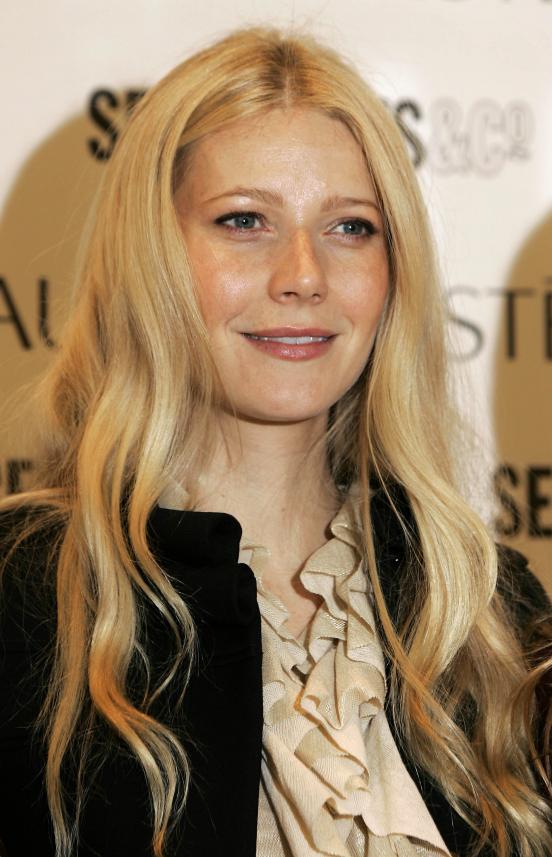 Janet Jackson was persecuted 46-year-old Robert Gardner for 9 years. Jackson said the man sent her a letter perverted sexual nature. Robert sincerely believed that he and Janet were in a relationship. A man caught in the studio during the rehearsal Janet, with him he had a knife for cutting paper and the usual knife. The singer received a restraining order against Gardner in 2005.
Some persecutors manage to poison a life to several stars simultaneously. For example, Diana Napolis. Women believe that the actress Dzhennifer Love-Hewitt tried to kill it by using mind control, so the actress pursued at various events, she was screaming all sorts of insulting things and called her a murderer. In addition, Diana believed that the famous director Steven Spielberg and his wife are members of satanic cult that controls people with the help of "fishers of men." Woman caught, prescribed the necessary medicines and put on record. She was not allowed to approach the actress and the director at least 10 years.
Eternal bride Enrique Iglesias Anna Kournikova pursued William cake (well, last name). The man got a tattoo with the name of Anna on the biceps, threw her obscene letters, and in 2005 made an attempt to get into the house of Anne.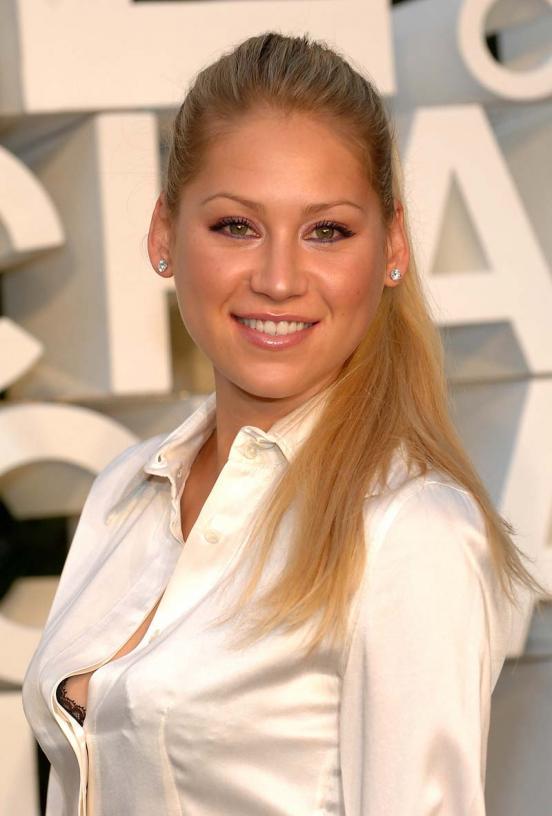 To this end, he made a swimming naked through the flowing near the bay and got into the yard of her neighbors, where he was detained by police. During his arrest, he screamed "Anna! Save me!". Man declared insane and sent to a psychiatric clinic for 6 months.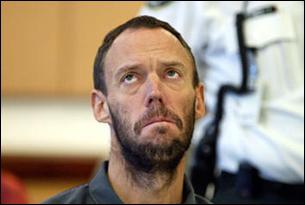 Halle Berry halt happiness in the face of the former Marine Greg Broussard. In the dream, God told him to marry an actress, so he sent her a letter stating that "does not want to hurt anyone," but at the same time "will do anything to be with her" inappropriate gifts and of course - the wedding ring. Convinced that they are now engaged to be married, he felt that the manager and publicist Holly prevent them from being together. Holly got an injunction whereby Greg could not approach her and her representatives named above. Earlier, the man had been detained for having "touched themselves in public».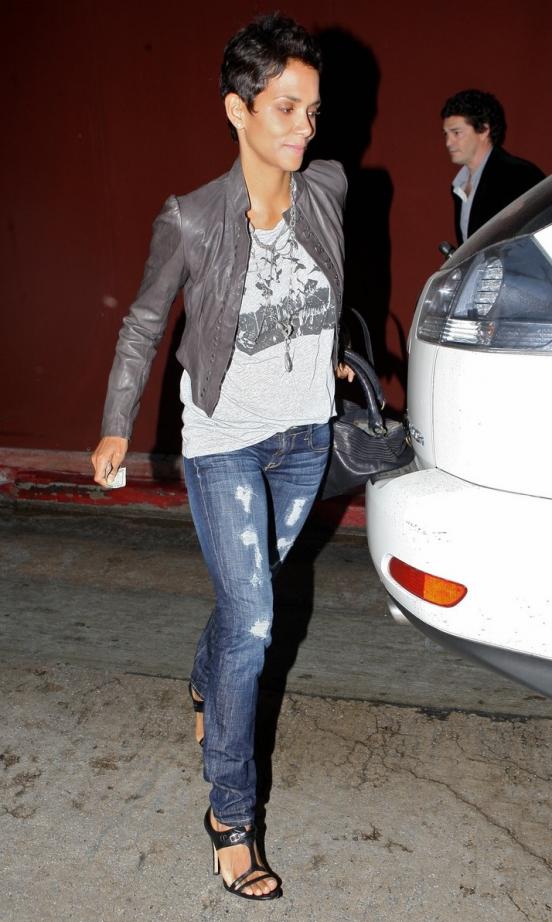 Richard Gere received 1000 calls, messages and letters from 51-year-old Ursula Reichert-Hebbishou from Germany. In them, she reported that "wants to be an actor, and to share his life." The divorced mother of four children also came to New York, and at least 6 times to the actor came to the office. The woman managed to escape the conclusion, flying home to Germany.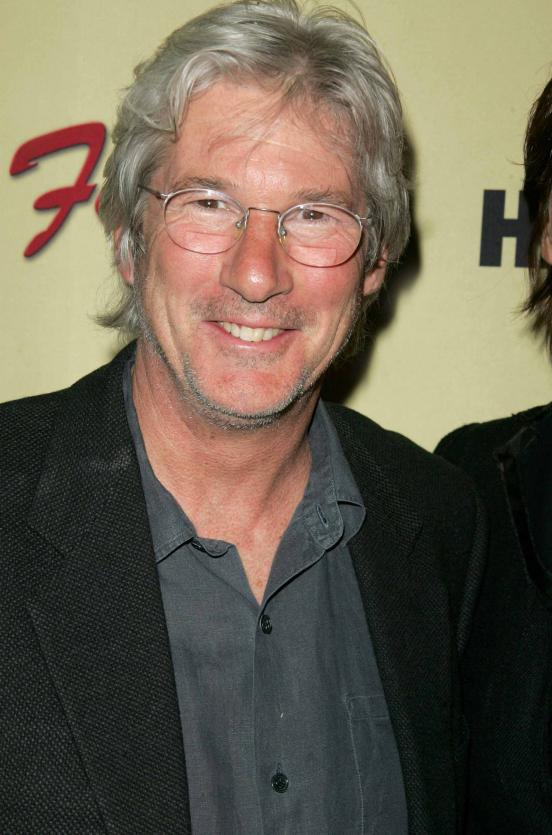 37-year-old Jack Jordan was in love with Uma Thurman at school and pursued her for 2 years. Several times he came to her house, hoping that sooner or later it still be allowed inside. In addition, he tried to get into her trailer on the set of the film, and when he is not left handed her a card which was the message, "My hands should be all the time in your body."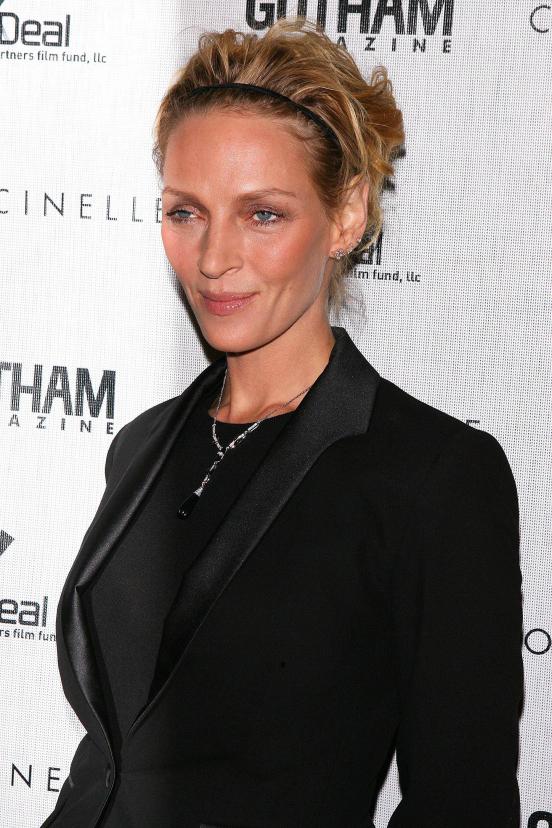 Jack also sent her a picture, which depicts a bride with a severed head and drawing a little man standing on a razor's edge. He was given three years of probation and sent to outpatient psychiatric treatment.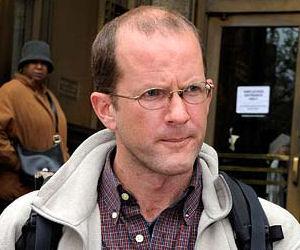 In 2004, 24-year-old Zack Sinclair pestering letters Mel Gibson and repeatedly came to his home and the church, which is visited by the actor, where he wanted to pray with him. A man was sentenced to the maximum term - 3 years, and have sent them to serve in an institution for the mentally ill.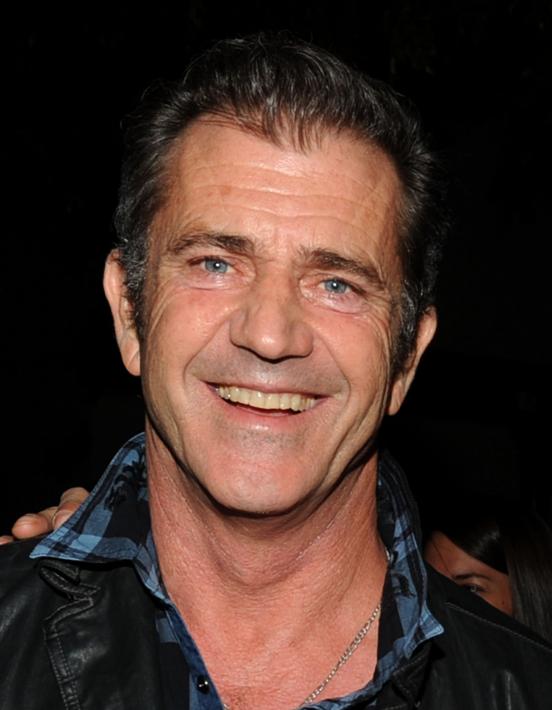 And Nicolas Cage was closer contact with his pursuer. In 2007, he woke up at night from the noise and found in his house a man of middle age, which was not wearing nothing but a leather jackets Cage. The actor himself detained burglar who did not have much resistance (they turned out to be Robert Dennis Furo, mime by profession) and kept it in his backyard before the police arrived. Robert was sent to the 6-month treatment for drug addiction.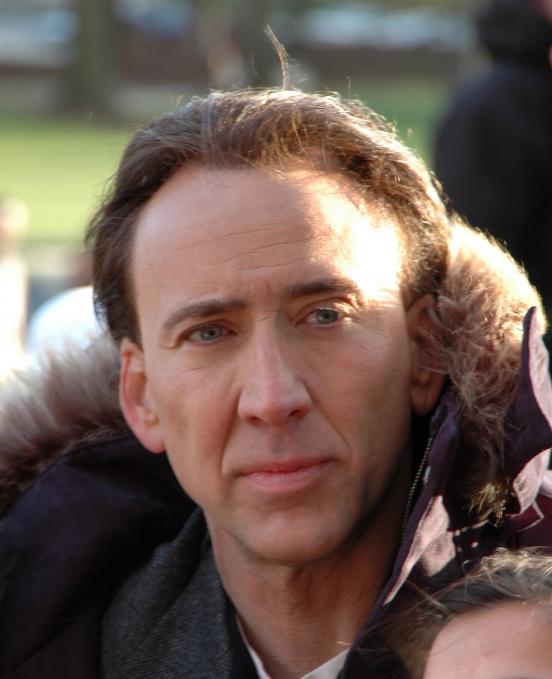 This is not the entire list. The pursuers overwhelmed or overcome by last Madonna, Britney Spears, Sheryl Crow, Avril Lavigne, Whitney Houston, Sandra Bullock, Tyra Banks, Lindsay Lohan, Paris Hilton and many other celebrities. And for example, Keira Knightley for this reason, a change of residence and moved from England to America.