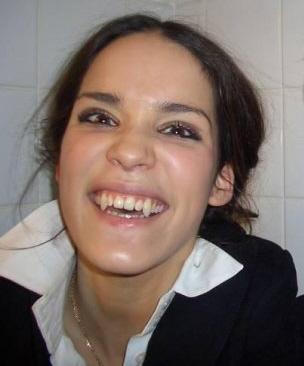 Japanese women with the filing of their pop stars to promote "vampire" brand. That is, lengthened by dentists teeth, give your child a smile and naive touch. They sincerely believe. However, the Japanese men support them in this endeavor and believe that did so in such a smile, there is something naive and childish directly. The procedure is worth nothing at all - wear fangs - four green, remove - the same.
We have this theme is also in vogue. And not just the girls. And look, my personal opinion that did so, cool. Just now acting in commercials. Does not matter what. So, assistant director, a guy years that way thirty (or so) just sported such teeth. Combined dreadlocks and dimensions of "predator" is hardly carried an element of childlike or naive, but impressive, certainly.
In any case - in the image against fishechki interesting.