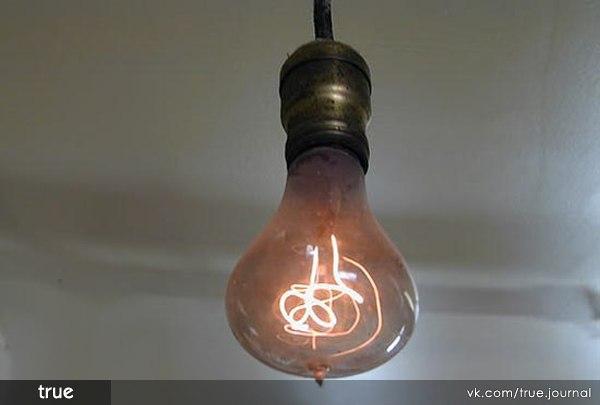 Many probably never heard of such a term as planned obsolescence. Today, all the lights are designed around 2000 hours, and then fail. Technology to produce almost eternal light bulb existed in 1901.
In the city of Livermore has light bulb that burns more than 110 years. Chetyrehvatnaya lamp installed in the fire station town of Livermore, California, entered the Guinness Book of Records as the oldest of the existing light bulbs on the planet.
One businessman gave it to a local fire in 1901. Ever since light faithfully serve the men with fire. Days when she suddenly stopped shining, seems to remember all the people of Livermore heart: one day in 1903, a week in 1937 and during the rare power outages in the 30s - 70s of the XX century.
Unfortunately, all products manufactured today have a small share of work to maintain consumption and demand.