Components "business model - show business" is very common, and a pair of Maroon 5 lead singer Adam Levine and Anne Vyalitsyna - the clearest example of such a union along with Bloom and Kerr, Heidi Klum and Shiloh.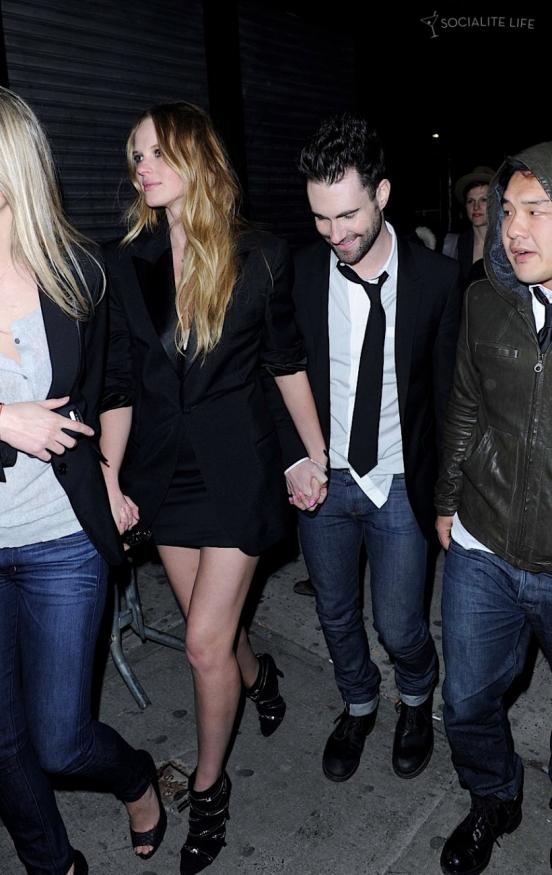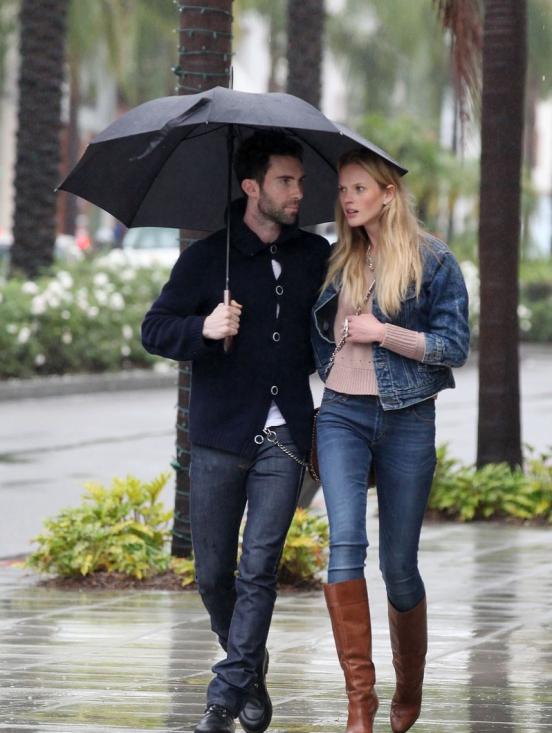 The relationship of Adam and Anna are still in the stage of "buketno-candy period", although they have met since 2009. Levin is in no hurry to make an offer Vyalitsyna, but in every interview calls her his bride and his angel. But all these rockers guys - can occur for decades and does not offer his hand and heart)) Anna is no hurry - 25 years, still walk and walk.
If Levin never be shaken, Anna will not remain alone - have Russian models talent "cling" famous bachelors. In 2009, in front of her she could not resist himself, Leo DiCaprio, and yet we know that he chooses only the best girls.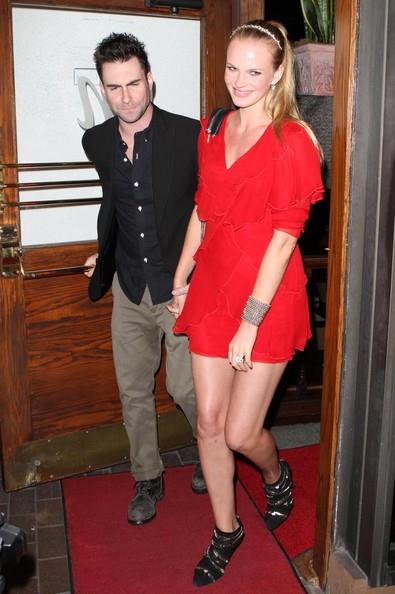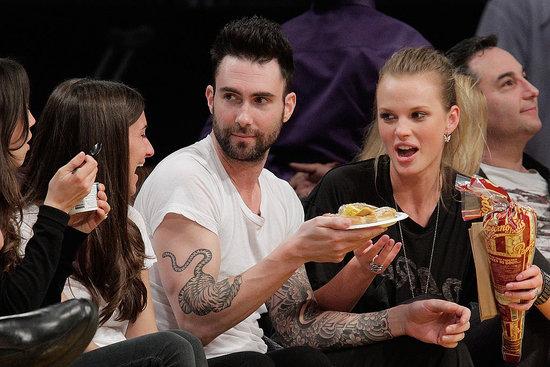 The novel Anna and Adam Levine began in the summer of 2010 after the filming of the video for the song Marron 5 «Misery». I think this clip have seen everything since last year it is constantly spinning on MTV. The girl who beat Adam in the movie - this is Anna))) Despite the fact that she was so cruelly with him, the soloist Marron 5 after the shooting began courting beauty. But Anna was not against - a short-term romance with DiCaprio did not leave within her a deep impression, and Levin prominent guy, handsome, and even mega. In September 2010, on the talk show The Howard Stern Adam Levine officially announced that he meets Anna. Although the time is not enough for someone a secret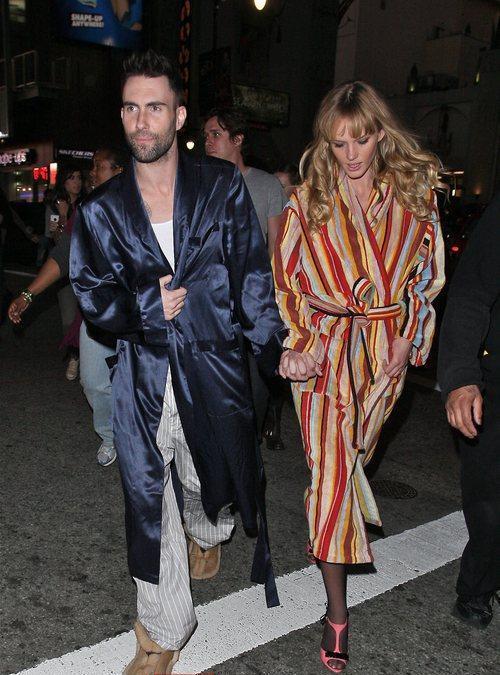 Recently, Adam and Anna starred in the costumes of Adam and Eve for Russian Vogue in a photo shoot with the provocative title "Fashion as sex." Hot couple, do not say anything.