This story happened a year ago.
Meet Chester - a small miracle.
Under the cut, read the story about the plight of the cat.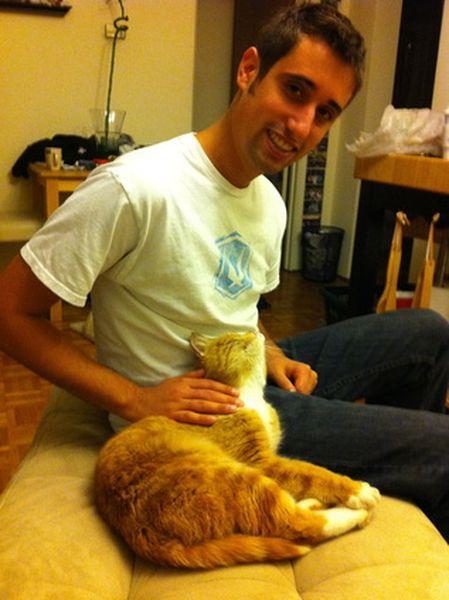 Author: January 30, 2012. During the night we picked Chester. We loved it just the same. We took him to the nearest vet, he said that Chester is in order. But soon we started to worry. Chester began to lie in one position, stopped playing there and looked sick.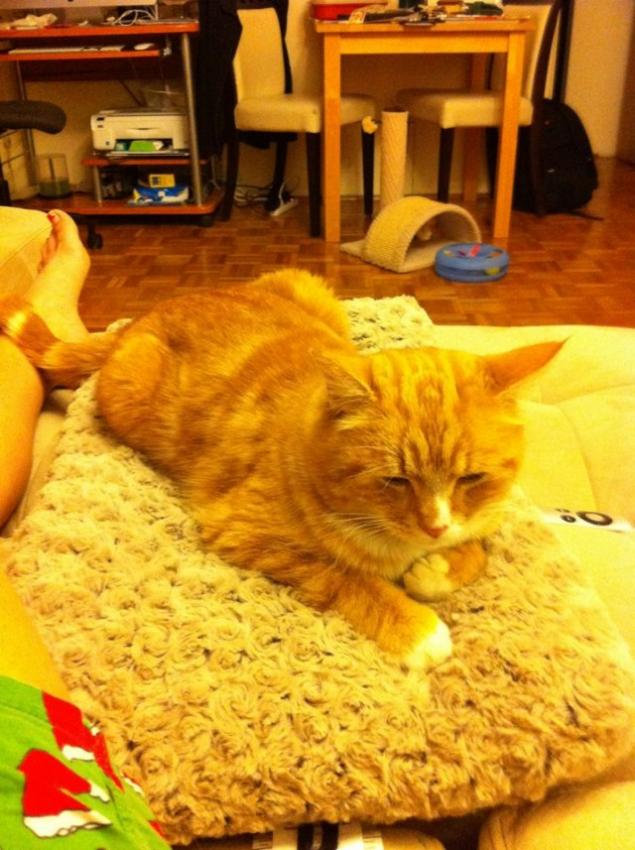 We took him to another vet and found that Chester was hit by a car sometime in the past. He had a chronic diaphragmatic hernia, and he needs an expensive and risky surgery to live a full life. We packed up and went to the University of Washington to conduct this operation.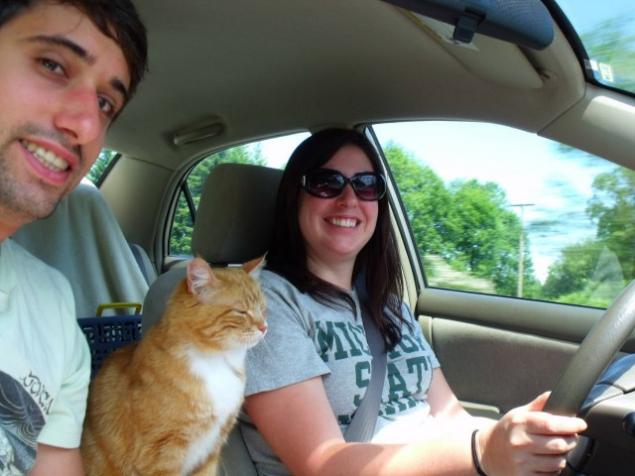 The operation went well, but soon it became dramatically worse. The pressure has fallen almost to the level of the dead, he was transferred to the intensive care unit, and within six days was terrible there. We camped in a park near our car. Twice a day he visited.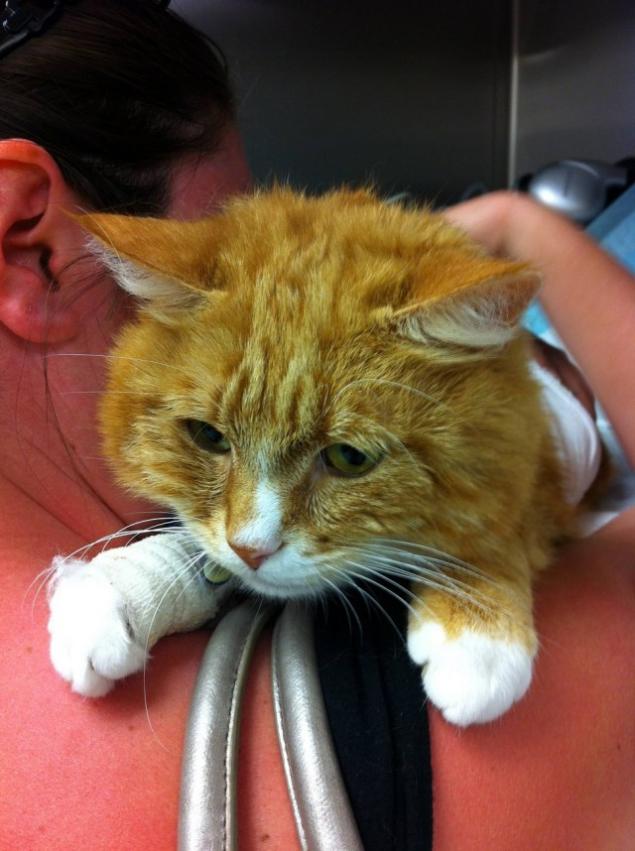 In veterinary medicine «WSU» probably the best people in the world, and damn good vets. They instantly fell in love with Chester, made him a mask of gauze for the eyes, so that he could sleep and restores.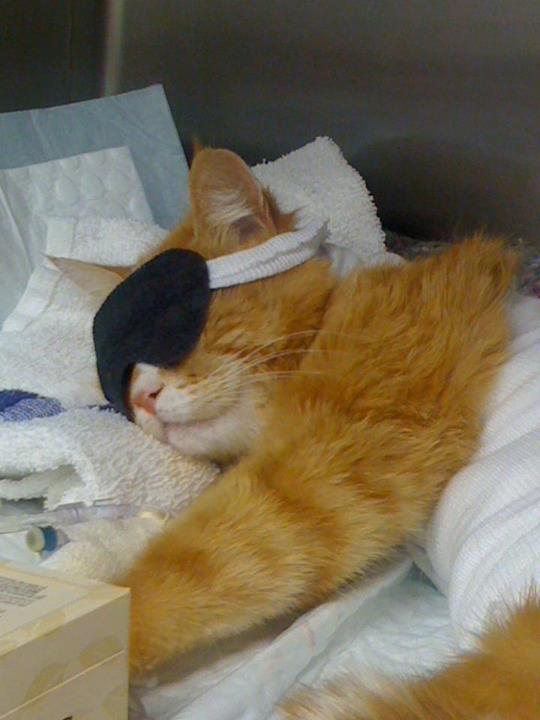 The surgeon told us, judging by the pelvic fractures Chester, he was hit by a car for at least a year before surgery. He lived on the streets in this state for 7 months. What kind of willpower it took to stay alive for so long, being virtually paralyzed, we will never understand.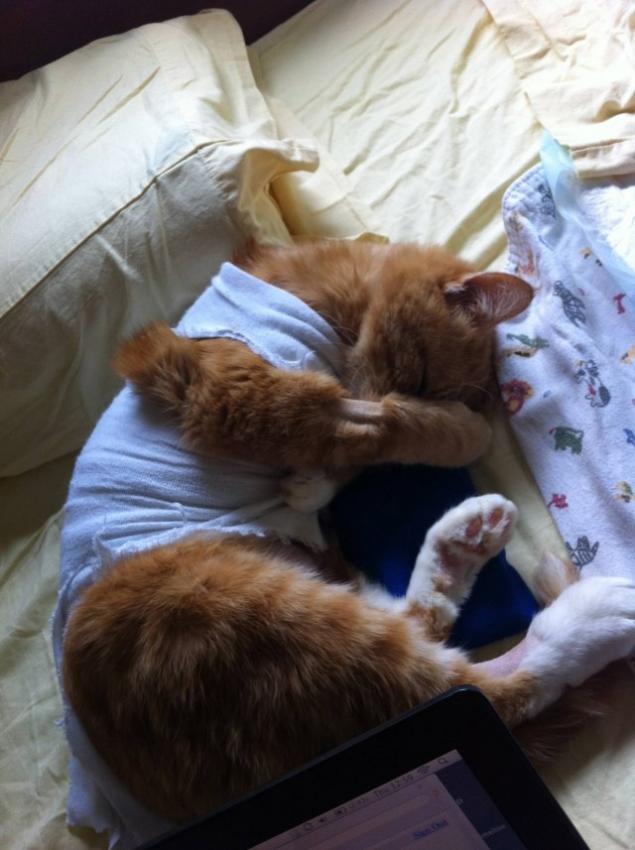 Finally we got home after his discharge. It took a lot of heaters for faster recovery. It weighed almost nothing and then was very weak.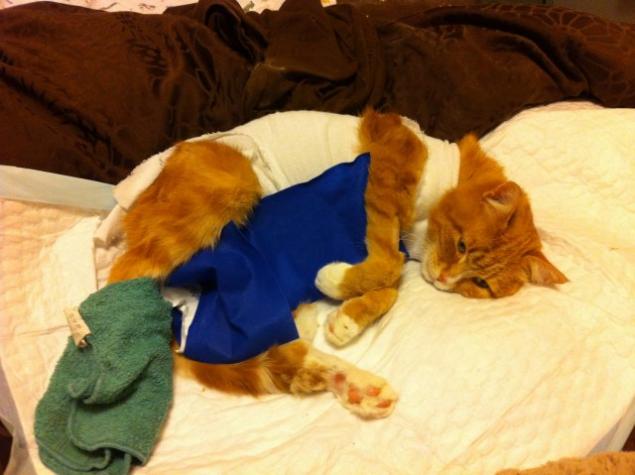 His strength began to return, but because of low blood pressure, blood could not get to his right hind paw, and a week later, she began to be taken away.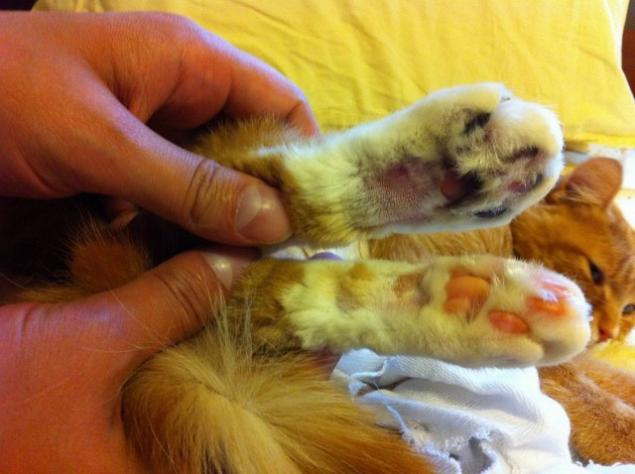 We were able to save most of his legs, but his fingers gangrene. We could not afford more operations, so we conducted an online fundraiser for Chester.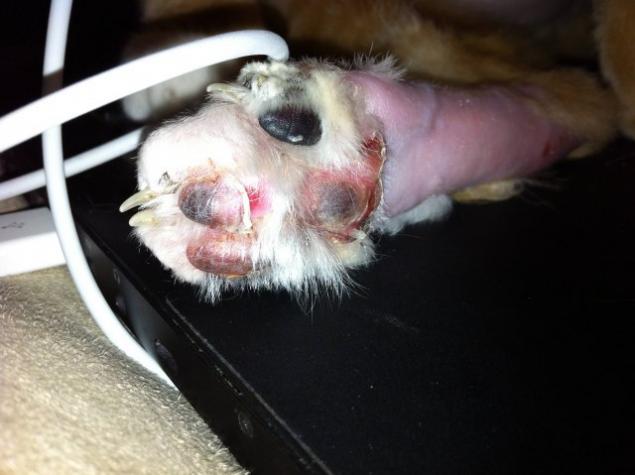 Three weeks later, the operation has been paid and recovered Chester, though two fingers had to be amputated. Now he's all right! That's all I wanted to say.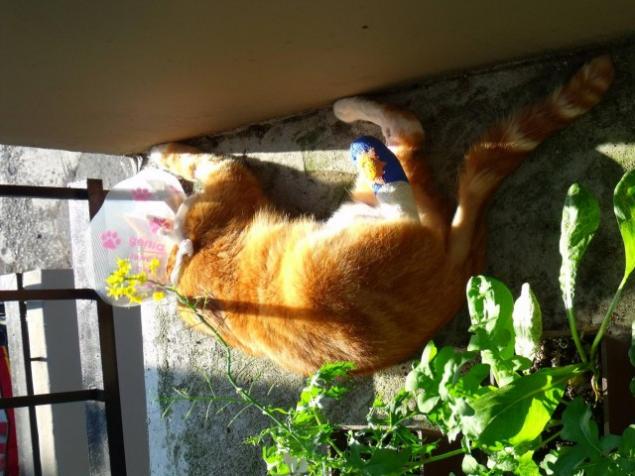 Source: imgur.com