1. For nearly two years, Daniel is in a relationship with 22-year-old British artist Rosanna Coker, which many fans of the actor considers unworthy of his love (mostly because of appearance). Not solve them, but from November 2010, when the couple began dating dislike fans to Rosanna only intensified. Dan himself believes that you need to build your own world with only a single girl I love with all my heart. A good example for him - his father's relationship with his mother - because Dad Daniel was only one girl and this girl his mother.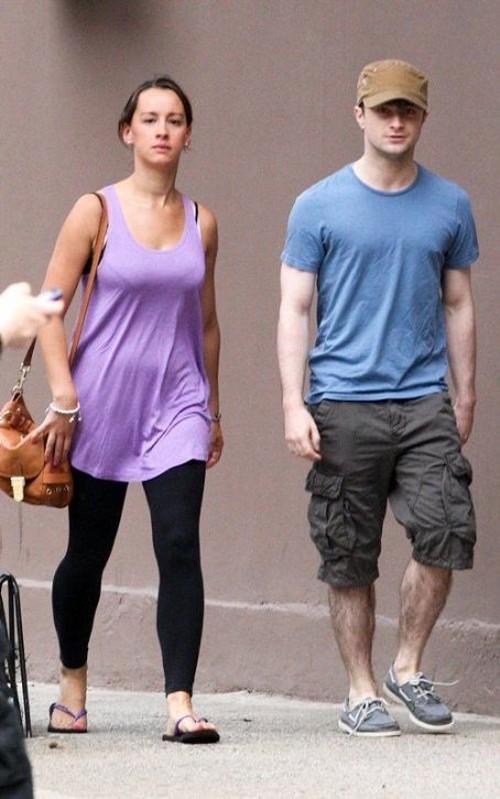 2. Growth of the actor is only 1.65 cm (5 feet, 5 inches).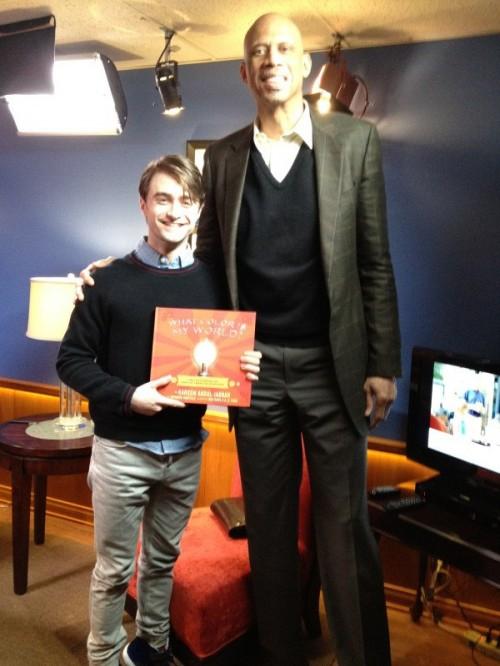 3. Daniel - an atheist. He does not believe in the existence of God and relies in this life only for themselves.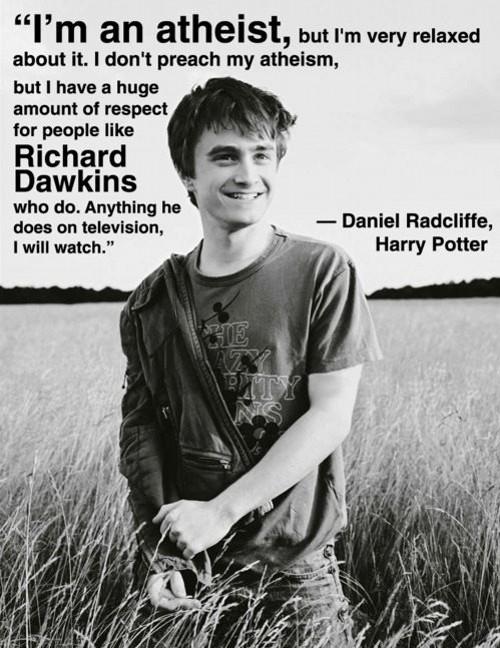 4. My favorite book Radcliffe - "Master and Margarita" by Mikhail Bulgakov. He admitted that he would gladly have taken part in the film adaptation of the immortal work.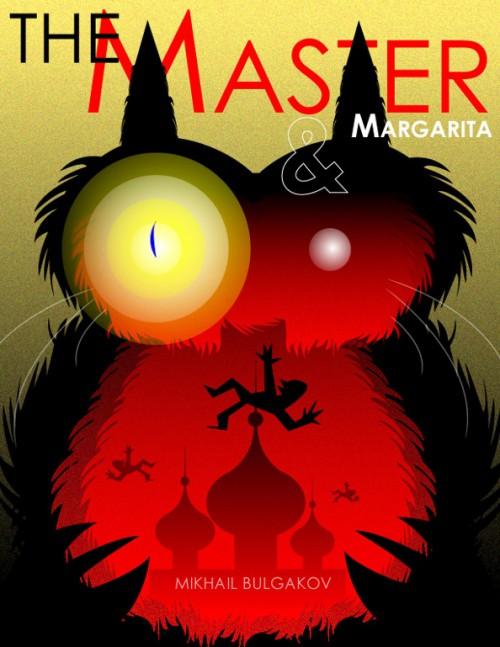 5. idols young actor in the profession are Brad Pitt and George Clooney.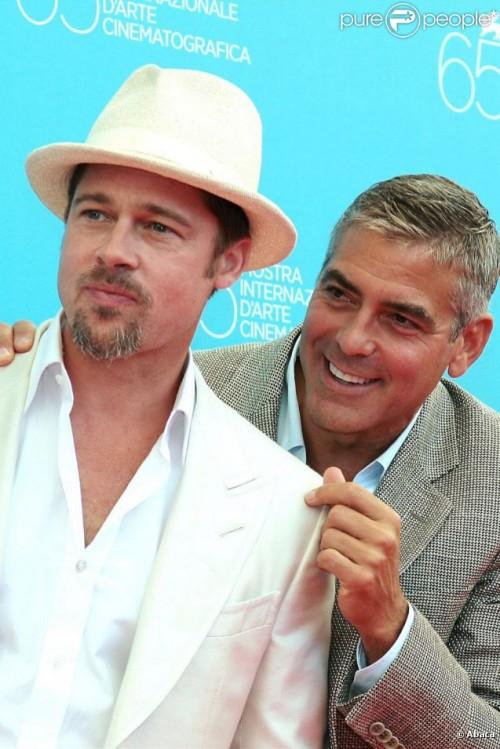 6. Daniel does not like to look at myself in the movies, so many films with his participation, he never saw ...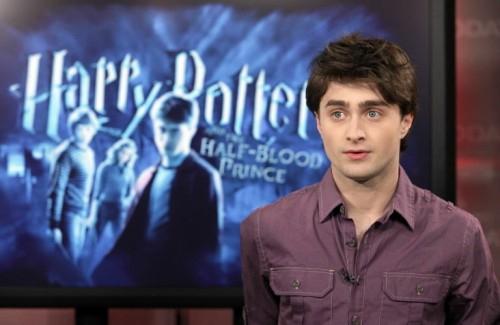 7. One of the worst fears of Daniel - the fear of nuclear war.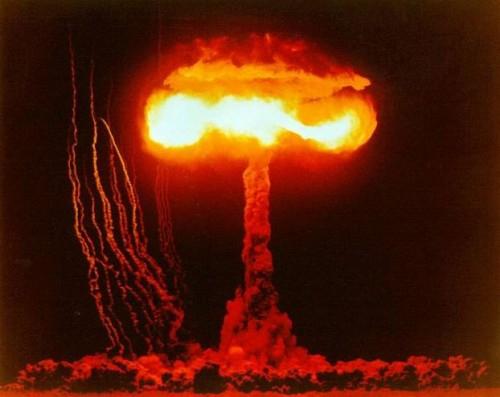 8. Also actor insanely afraid of becoming the living embodiment of the hero Ryan Reynolds from the film "Buried", ie Radcliffe fears that may be buried before his death.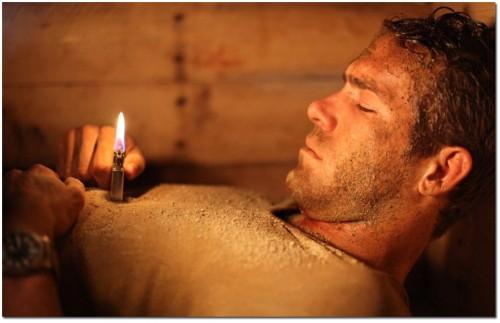 9. Daniel loves practical jokes, so enjoy visiting comedy shows around the world, where he always feels at ease.
10. As soon as the little Daniel at the age of 8 years found that has a chance to get a role in a movie about wizard Harry Potter, he immediately began to read the book by JK Rowling that was given to him not just because in his childhood intellectual development was extremely weak due to illness (fact number 21). But having mastered the book he was able to get around and 16,000 boys in the casting.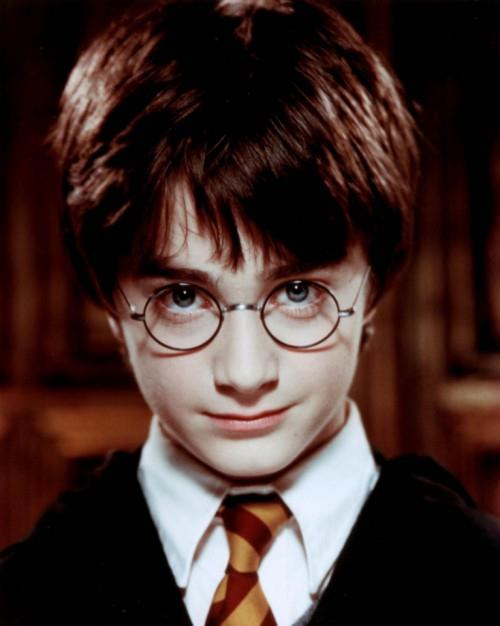 11. Daniel does not like to sunbathe, so his skin has a natural shade of pale.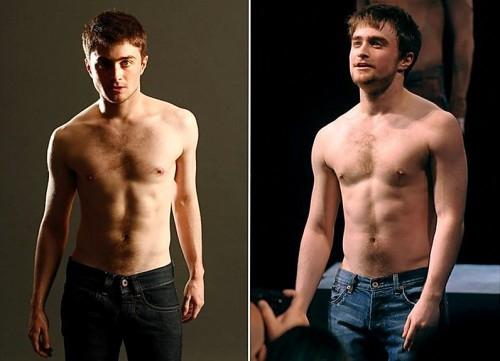 12. In order to regain strength during filming Radcliffe drink Diet Coke and eat chocolate bars. About any diet, even when shooting can be no question!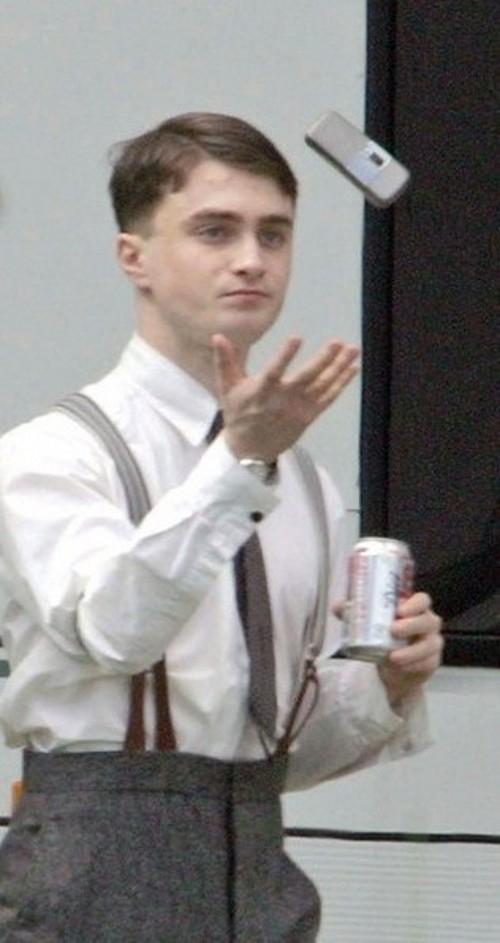 13. In an interview, Daniel admitted that he had in his possession was Polyjuice Potion, he would be reincarnated as Spider-Man.
14. Favorite animal Radcliffe - wolves, why not accidental that on the cover of the magazine «The Face» he appeared in the company of a dog breed Husky (Huskies are very similar to wolves).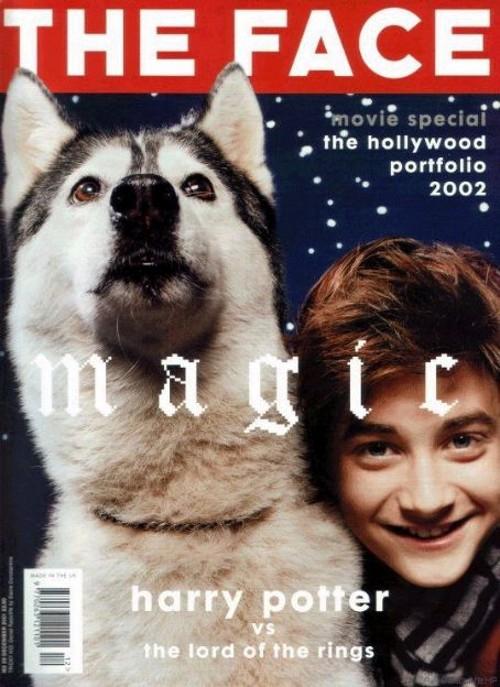 15. The museum Madame Tussauds is located is such a wax copy of Daniel: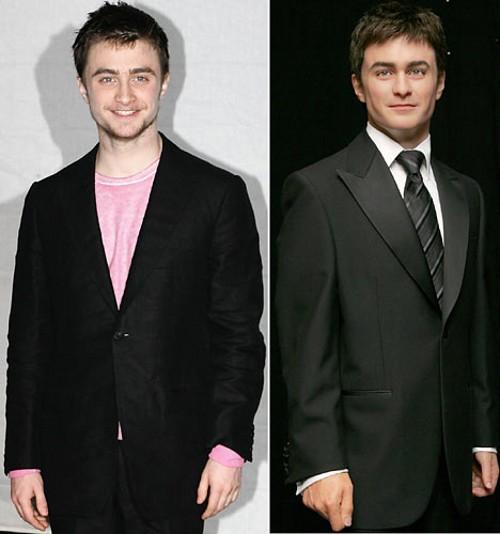 16. The actor knows how to put his tongue twice and three times. This extraordinary skill he demonstrated in one of the show ...
17. Daniel addition can be rotated by hand to 320 degrees! Unfortunately, a suitable photo I have not found, but fact is fact.
18. Actor indifferent to Scarlett Johansson and Natalie Portman. They like him not only as a great actress, but also as an attractive woman.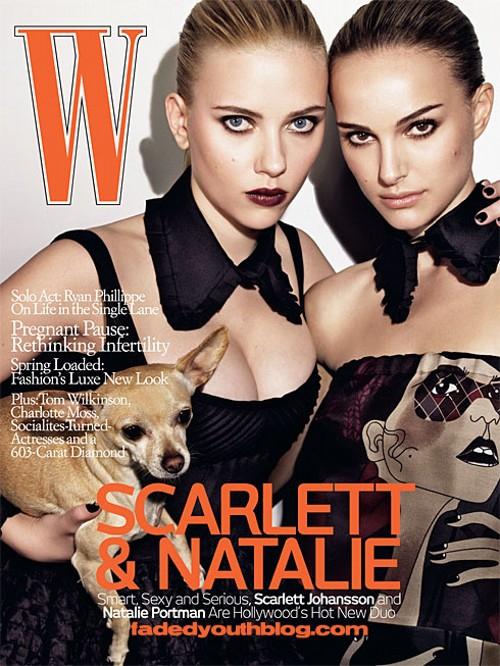 19. Daniel - music fan.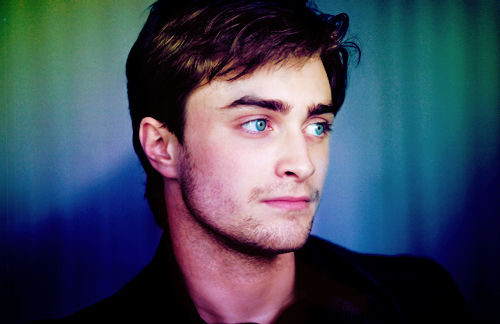 20. The actor wrote poetry and published under the pen name Jacob Gershon. Alias ​​is a combination of his middle name and the Jewish form mother's maiden name, Gresham. Poems about infidelity, about pop idols (especially Pete Doherty) won the love of many people who were not even aware that these creations was the work of Daniel. Some of the works are carried out on behalf of the narrator and tell us about the seduction of women and relations with prostitutes.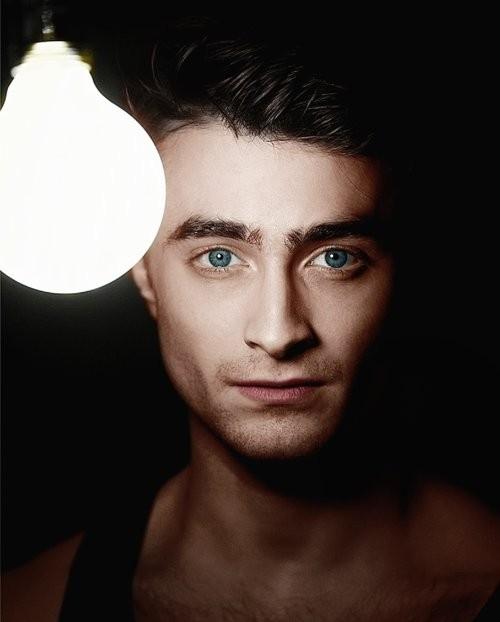 21. Daniel suffers mild form of dyspraxia (dyspraxia - is the inability to correct performance of purposeful movements), so in the movie, he can not perform very difficult tricks. How is the actor said that in school he was terribly clumsy, poorly studied because of this disease, but always dreamed of becoming an actor, however it may be dissuaded.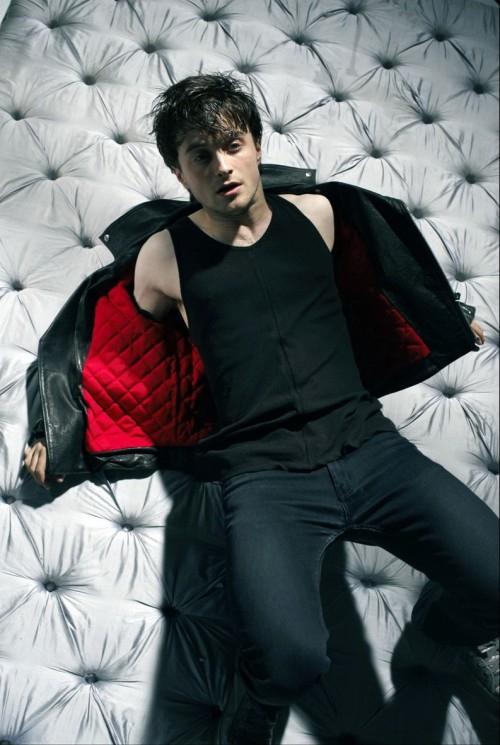 22. Dan still friends with Emma Watson and Rupert Grint.
23. He took dance lessons, because he believes that in the acting profession can come in handy all.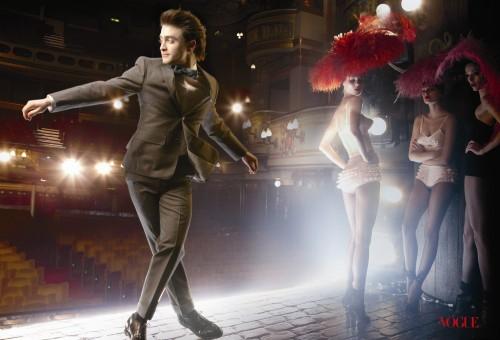 24. Daniel was in the Guinness Book of Records as the most profitable star in the past 10 years. Radcliffe film projects bring an average 558 million. Dollars for the film, which is the best result among the actors.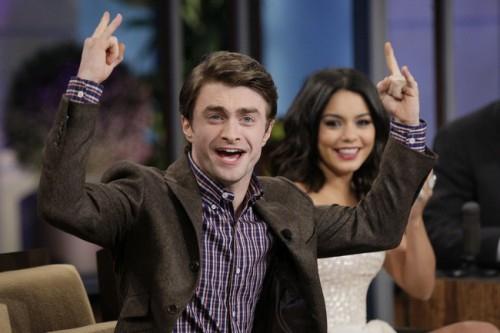 25. Seven things that Daniel wanted to do in life, are as follows:
Write a book. Read as many books.
Go to Australia to attend the game of cricket and Australian English national team, while watching the British victory.
One day manage a small country.
All told, they would like to swim with the dolphins, right? I would also like, but do not swim with dolphins and ride with them on the rollers. Here it would be fun.
Marry and have children.
Have time to do more than seven things.