The group of divers went on a night dive to watch the stingrays that live off the coast of Kona, Hawaii. At some point, one dolphin swimming near divers, began aggressively to attract attention.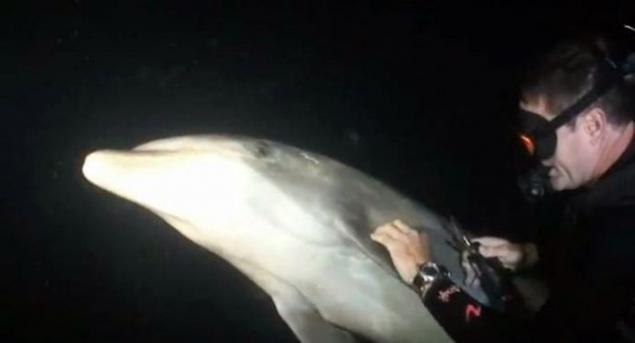 People quickly realized that the animal is not just curious, but in need of assistance and looked closer, one of the divers saw the fin of a dolphin entangled fishing line. The man just under the water began to help the animal free from tackles.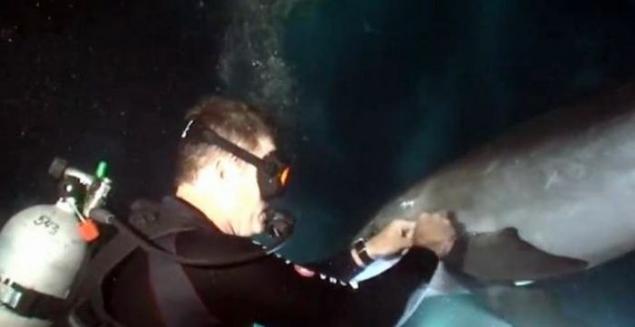 Dolphin changed his body position, making the work of their rescue more comfortable. Unfortunately, deeply entrenched remove the hook from the fin failed, but divers are still cut off the line.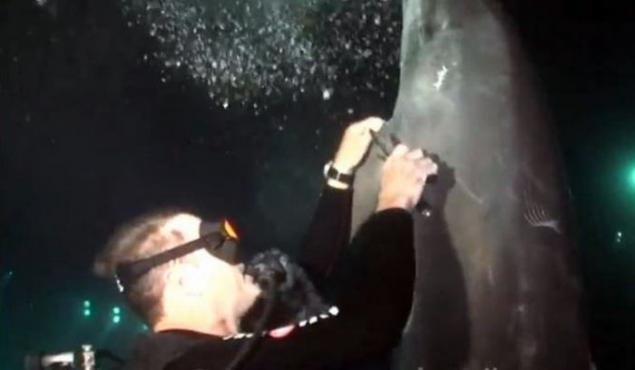 Source: goodnewsanimal.ru