The name of the theme is very pathetic. But I hasten to reassure all. There will not do it for the world revolution, and other global cataclysms. I'm talking about my world.
It is no secret that we all live in their separate from the rest of humanity, the world. The area of ​​influence of the world conditionality our outlook on life, habits, and even prejudices. Not to mention education and habits. Sometimes we come in contact with other worlds. And these contacts is akin to a meeting with extraterrestrial civilizations. And the result of this would be a shock of rejection of foreign values, a rethinking of all previously acquired experience. I want to tell the five days of my life, that really changed my life.
The end marked.
It all started quite prosaic. A "sworn friend" gave my wife a subscription to test dive in the pool for two people.
I'm a lazy person and not prone to extreme scam. But, damn it, and my wife can not leave himself to himself with this event. Popper in the pool. As we put these wet gidrokastyumy and adjusts scuba gear - a separate story. Six meters of depth in the basin and a poor excuse diving. Instructors have stupidly dragged under water for shkvarnik. I was ready to perelestnut this page to life and forget about it, when he saw the burning gaze wife.
"We will guide the course polnstyu !!!" - categorically stated wife vyplenuv mouthpiece.
I wilted. I do not fucking like it. But ... Twenty years of life. How could I refuse?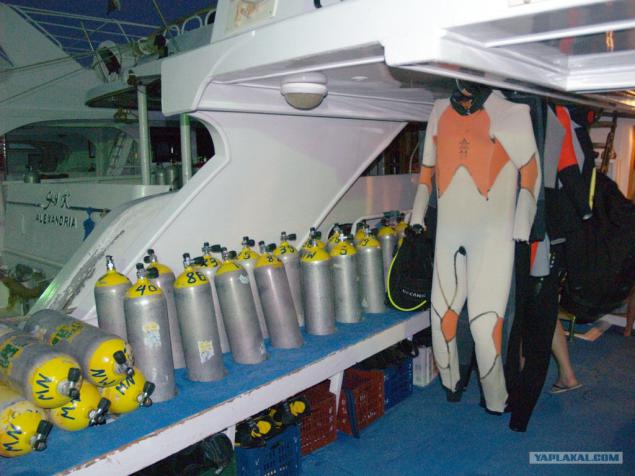 We otnyryali in a pool full program. And everything is honest. Exercises under water, and then a written exam. Hello exam! Two weeks in chlorinated water. Brrrrrr! My wife and Peoples Sea. Grown in the Caspian Sea, and never, in twenty years, did not swim in any otelevskom freshwater pool. We really do not understand people who flew four thousand kilometers to all day long lain in a chlorinated pool!
The sea! The word itself. It is sweet rolls on the tongue, like candy "sea stones". Caspian - is the smell of wormwood and iodine seaweed. Mediterranean - dry wind, olives and fragile, abandoned house on the coast. Red Sea - small, spiky waves under harsh African wind and fireworks fish on coral reefs.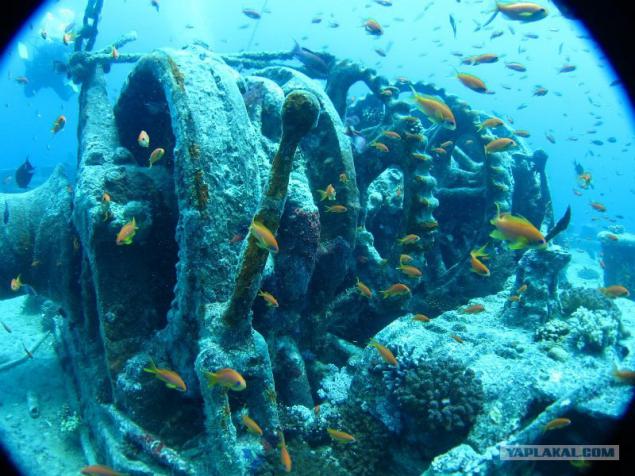 Even when I have to pack your bags for a trip to Egypt for taking standings on Advanset Open Vaught Diver (AOWD) I did not believe that I do. I just went to rest in an ordinary hotel, where everything is included.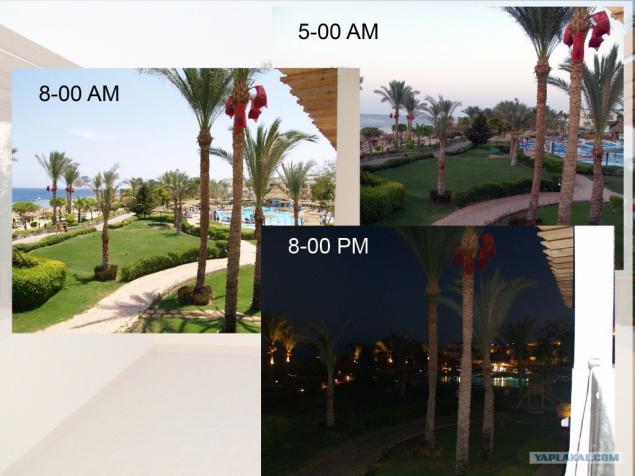 But these five days of diving really turned my world.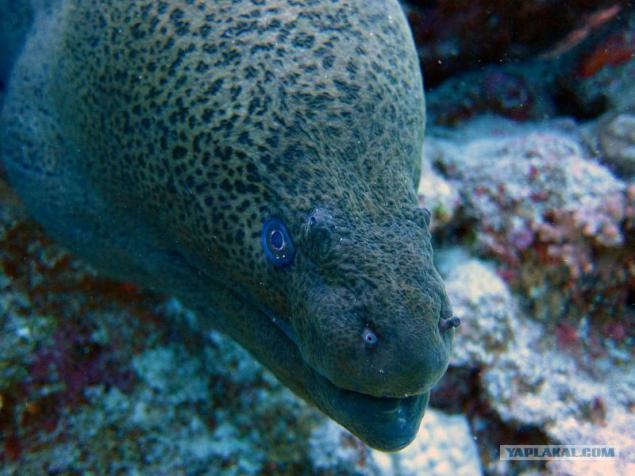 Ches word! I do not know how to explain it in words. Photos can not give an explanation for the feelings, korye overwhelmed me. In an Internet of a bunch of photons, but when you actually saw the fish in the profile and not from the back ...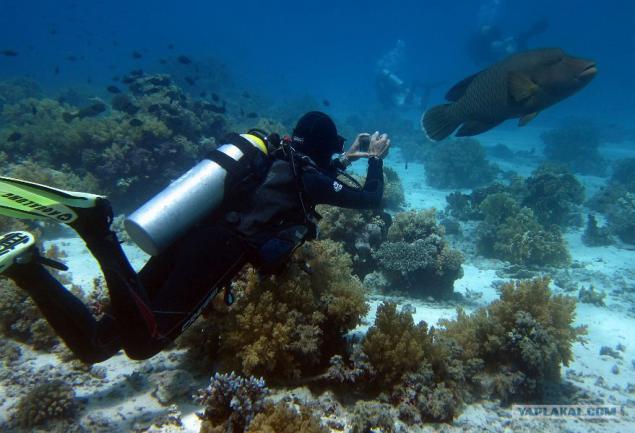 I spent so many years not to think calmly and wondered what my old age so I will be exhausted.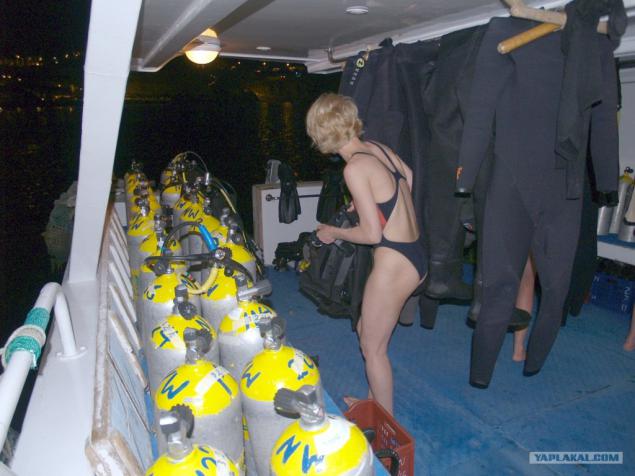 We dived at night as well.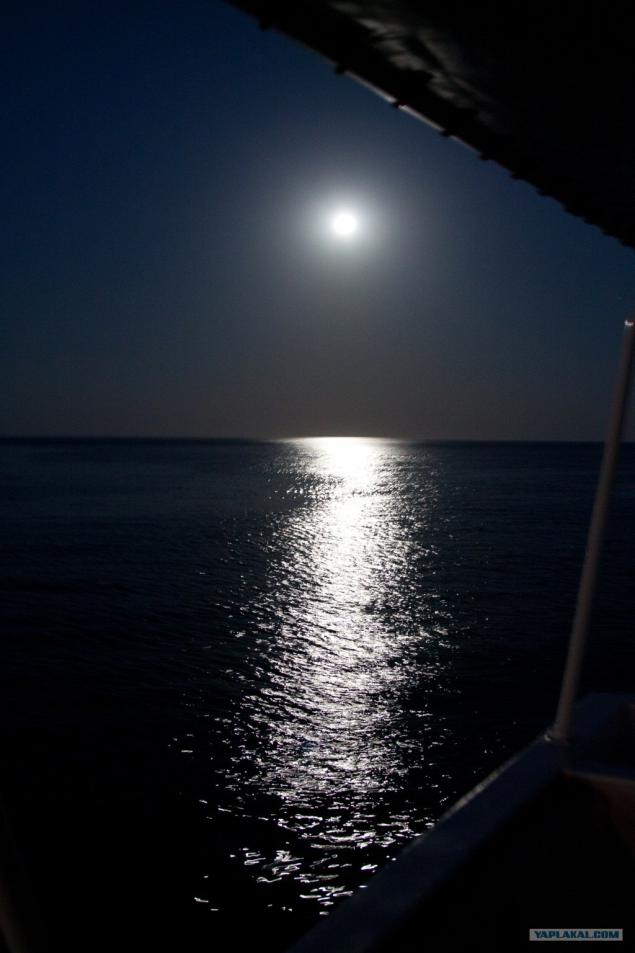 As I fucked up with fear in this dive, I will not tell. He emerged, and then, thank God! And then there, and could not come up ...
But it was the final exam, after which the instructors blessed flippers in the ass ...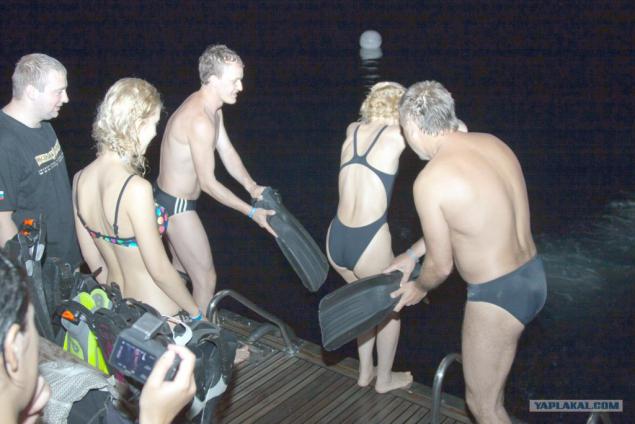 And then Martin from the mask. WE ARE DIVERS !!!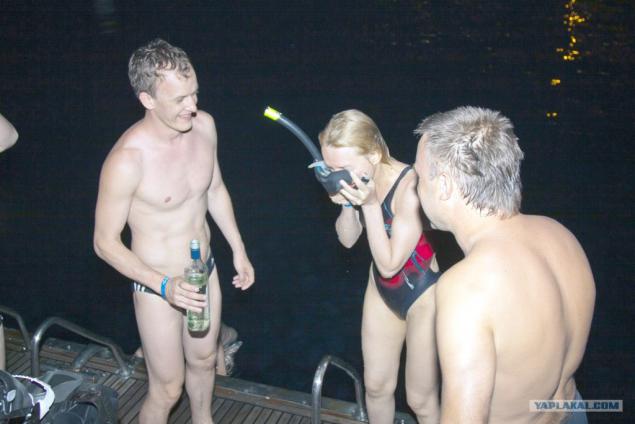 Well, I'm the same way. Depero we divers.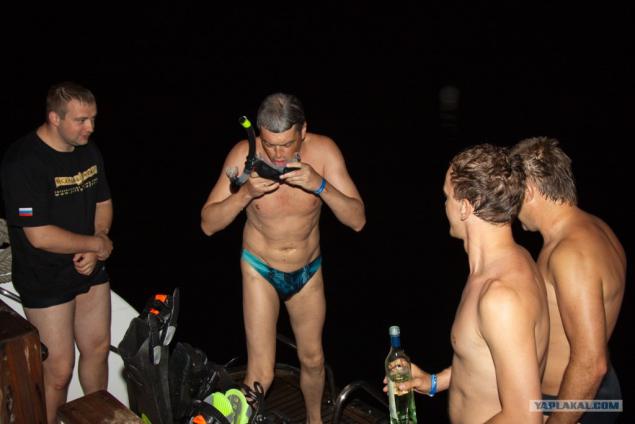 A beautiful FSE there! I have no words.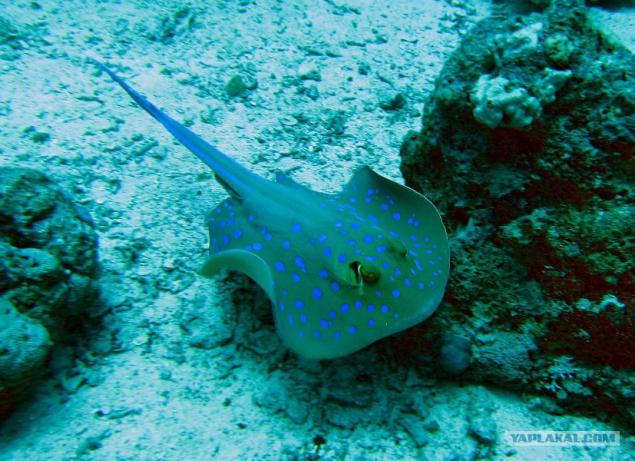 The most serious is the beach. More precisely on board the boat, with which we have three times a day diving.
Here I should mention. Divers people are very intelegentny. Well, not on the reef to touch everything. On the beaches of Egypt posters are everywhere. & quot; Do not destroy the reefs! Do not walk on it! Do not touch! & Quot; And Rousseau tourists do not care. I saw myself as a tourist peshehodohodyaschy went to the beach with a shopping bag full of shells, molluscs and coral fragments! Fuck, if went to the supermarket, you moron! Well fuck it is you want? But no! Truncated gather! Let rot, but I will gather!
These divers is very sensitive to every piece of a living reef life. Do not touch other poosteregut. For many of these will ischo. Do not ruin everything, how hands dotyaivayutsya.
Ten centimeters of the tree grows as much as the person lives.
Prikinte how many decades it took to make this scanty Fautua.
A wetsuit is not a luxury. And not even the means to keep warm. At a depth of twenty meters the water was twenty-eight degrees. Even without a wetsuit for three hours we could be under water. But it is necessary for security in the pants to dive. For corals.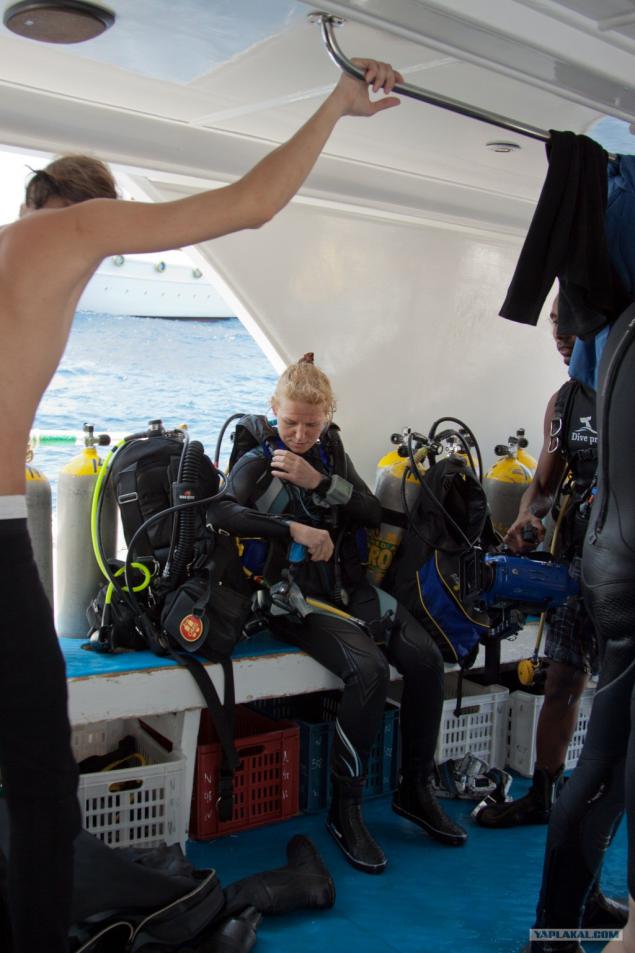 The girls liked the reefs with fish, and the men - ships with shells.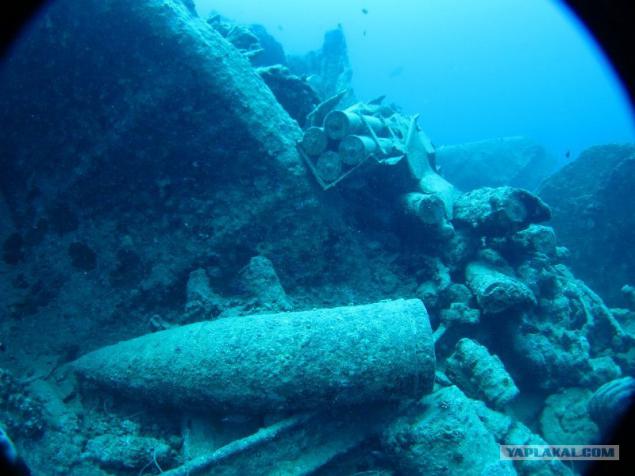 Tiselgorm. The ship that sank Germans in 1941. It imposibl full.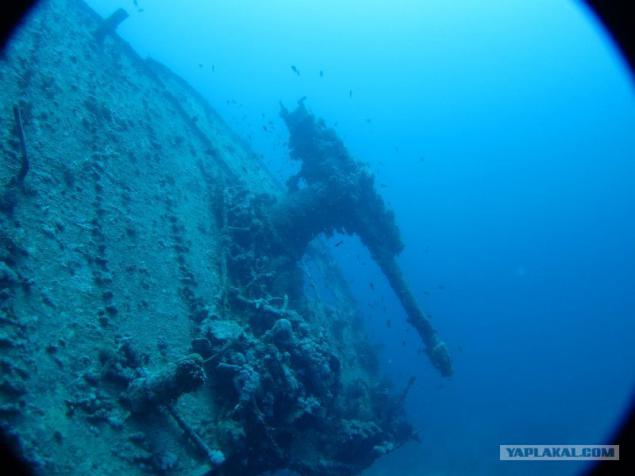 I swam in the holds scored motorcycles and tanks.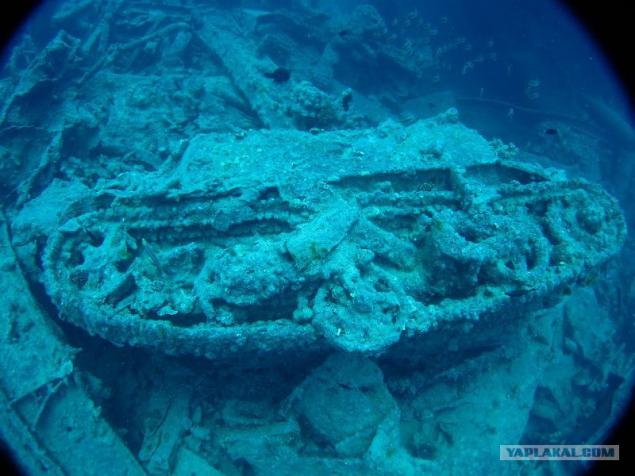 I touched the bronze propeller ship that tried to divert the ship from a fatal attack. I touched shells korye survived after a single attack. I was afraid I was breathing like a locomotive, I have enough air twice menshshe than others. I fell in love with this thing. At a depth of thirty meters, I realized that my life is now changed forever. I will not advertise or campaign, but trust old chervyaku lazy - it's super!
On fote - bottom right palm waving, I.
Just above Badi is my partner, and easier to tell my wives.
Left - Seryoga Nazarov. The author of the majority of underwater ph. And his family also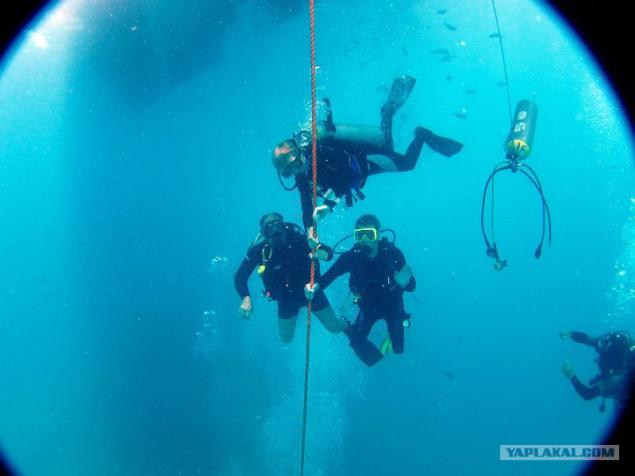 Source: