Kate Moss - the name of the brand, which runs on its possessor has many, many years. Kate is known as one of the highest paid models 90 and zero, not for nothing that she had earned his first million in 20 years. Amazing Breakthrough for the girl who does not differ bright appearance. Puny, not so high, in addition, with a non-face Moss won the fashion world once and for all. It erased all ordinary notions of models-divah and became trendsetter on thin models, teens.
"It is contrary to everything than it should be. It's small, hard look at it, the face of irregular shape, and it's actually her an advantage because people see themselves in it. She drops out of alienation and duplicity of the fashion world »
It all began at the airport when the 14-year-old Moss noted director of modeling agency in London. A tempting contract young girls could not refuse, and if she knew what would happen to her in a few years she would be over the moon with happiness and without hesitation accepted the offer from any agency of the minute. Years passed, much water has flowed since then, and one of the most eminent Englishwomen, who is now 38 years old, continues to appear in magazines, walk the runway and, of course, build your personal life with her husband guitarist Jamie Hince. In addition, a daughter, Kate.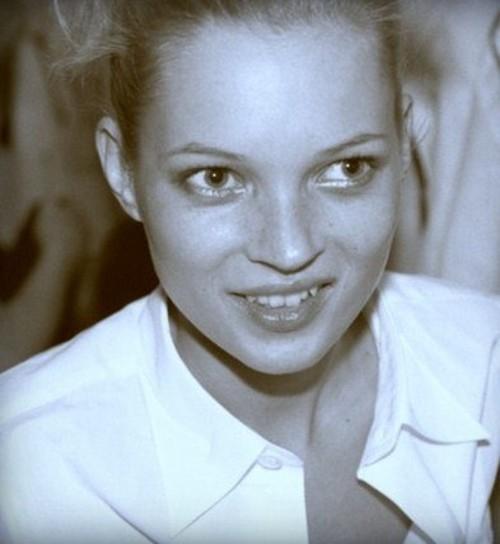 Not all models are registered on Twitter and Kate Moss is no exception of those series. But her personal photos in 24 years, which we know it, of course, can be found online.