World relations - a complicated maze in which we constantly have to wander in search of an answer. Cult writer - Frederic Beigbeder tear the blindfold conventions and shouting "To hell with false! We're choking on the lie everywhere! I will tell all the world as it is! ". B he did it - his thoughts about all essential topics in 8 striking novels. All of them are very specific and one is like another. While reading a page, the reader's emotions may change a dozen times ranging from surprise to delight, then thoughtful, then outrage, then slightly ironic smile, and finally just a delight.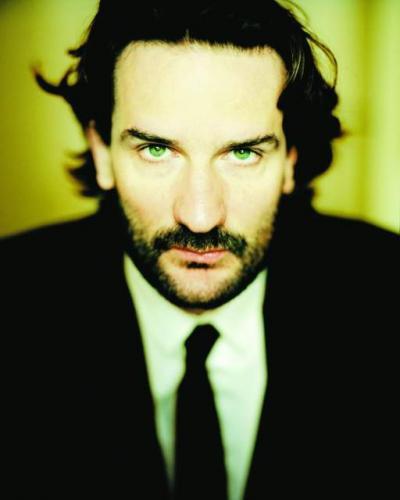 The first novel by a writer came in France in 1990 titled Mémoire d'un jeune homme dérangé (Memories neobrazumivshegosya young man). The name parodies the title of a famous book Simone de Beauvoir Mémoires d'une jeune fille rangée («Memoirs of a well-bred girl," 1958).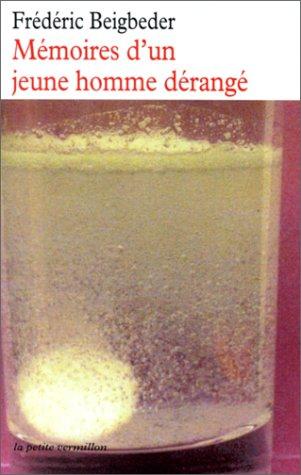 Then in 1994 the world saw Vacances dans le coma (Vacation in a coma) - a cheeky and funny caricature of the modern French bohemia, considers itself the center of the universe.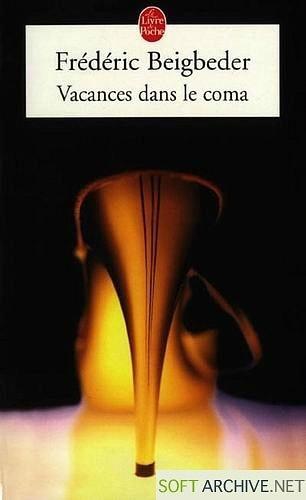 Last year, there was a film "Love lives three years" based on the novel of the writer L'amour dure trois ans, which was published in 1997.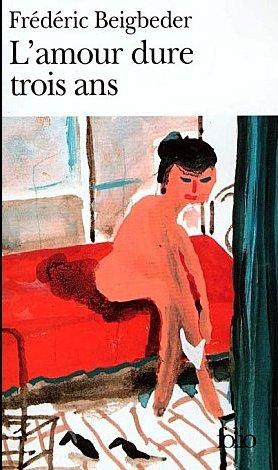 A few quotes from the book will help determine what he thinks about love Beigbeder.
You really love when you begin to squeeze toothpaste on the other, not his brush.
The mosquito century one day, roses three. At the age of thirteen years, cats have love - three years. And nothing to be done. First year of passion, tenderness and a year later, finally, a year of boredom.
In the first year they say: "If you leave, I will commit suicide." In the second year they say: "If you leave, I will be hurt, but I'll survive." In the third year saying, "If you leave, I obmoyu is champagne».
frame of the film "Love lives three years".
I loved and I was loved, but it never coincided in time.
My problem is that you're her decision.
Without you my life - the waiting room.
In XX century love - a phone that does not ring.
Here's a simple test for love: if, after four or five hours without your lover, you start to miss her, you're not in love - or ten minutes of separation would be enough to make your life absolutely unbearable.
Love - is ravishing disaster: you know that rushing straight to the wall, and still harvest the gas; fly to meet his death with a smile on his lips; curiously waiting for the moment when explode. Love - the only disappointment programmed, the only predictable unhappiness, which wants more.
Love - the source of problems with dyhalki.
Love - an incomprehensible thing. When you see it in others, do not understand, and even less - when it happens to you.
To love live forever, quite forget about time.
The most acclaimed books in 2000 became the novel 99 francs (99 francs). Name matches the value of the book on which it was sold in French stores. Out of this creation it was like the explosion of the atomic bomb, as well as the film adaptation. It's hard to describe just need to pick up and read. I will not stay indifferent anybody. In short - this book is about the world of advertising, on what it is based on krisivyh pictures and reality of the dream of Schastie and how people will destroy it.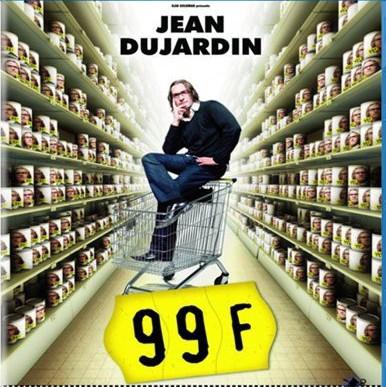 Why are we all looking for the beauty? Because the world is ugly, ad nauseam. We want to be beautiful, because I want to get better.
The moral - it can, and boring stuff, but so far this is the best way to distinguish good from evil.
In order to understand that happiness is not about money, you must first learn and then, and another - happiness and money.
Die - it means to become as free as before birth.
Frederick of happiness
Camye best holidays - those that occur within us.
Happiness is, it is easier than ever: it is someone's face.
In the book "Windows on the world" Frederic Beigbeder struggling to find words that can express the inexpressible - the horror of reality, which surpassed the darkest Hollywood fantasy - and at the same time seeks to understand how there could be a most monstrous disaster in American history, and as we all live in the the new world that emerged in the world September 11, 2001.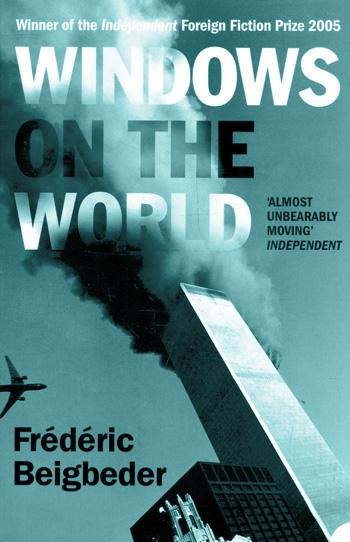 About loneliness
Loneliness makes you think. It frees up too much time for reflection. And the more you think, so you become more intelligent - and therefore sadder.
MARRIAGE
Marriage - is caviar for breakfast, lunch and dinner: the fact that I adore, too, can glut oneself ad nauseam.
In the first marriage are looking for perfection, the second wants the truth.
What is bad in a marriage for love - it just takes too much height.
... Marriage - an act that does not make for yourself.
We're getting married in the same way as the renting matriculation exams or a driving license: it is always the same frame in which it is necessary to squeeze, to be like everyone else, like all how it all costs.
L'égoïste romantique (Romantic selfish) Beigbeder - is, in his own words, "Ego of Lego": under the guise of the hero is the author himself confesses, that slanders the fictional writer, satiated with glory. Clubs where flirting Parisian literary bohemians, beaches and discos setters, "hot neighborhoods" and prestigious hotels, secular and artistic life of the major cities, including Moscow, - details of the puzzle flash interspersed with witty estimates of our era and its characters against the backdrop of a vague awareness of the impending collapse.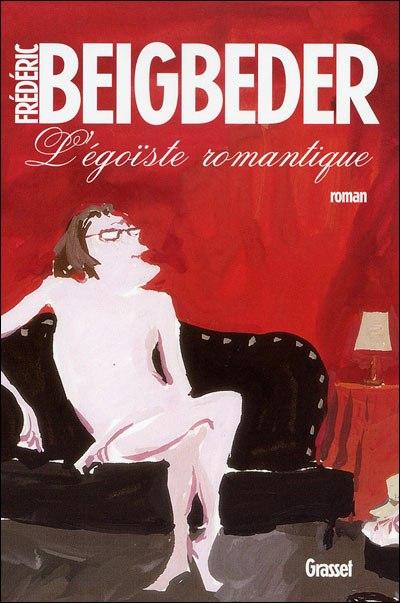 About ended LOVE
Farewell, wonderful moment, forget captivating nickname, we called each other, burn photos honeymoon, turn off the radio, he heard a song, if we once sang it together.
Divorce - a loss of spiritual innocence.
We parted as well as married: not really understand why.
To fall in love for real, I'm too fed up; to remain indifferent - too sensitive.
Roman Au secours pardon (ideally) - sequel to "99 Francs", published in 2007, about the world racskryvaet advertising and fashion business. The same character Octave Parang sent to Russia in search of a new "advertising face" for the global giant of the cosmetic industry. It is ironic lyrics about the world dictatorship subordinate fashion, glamor and refined debauchery.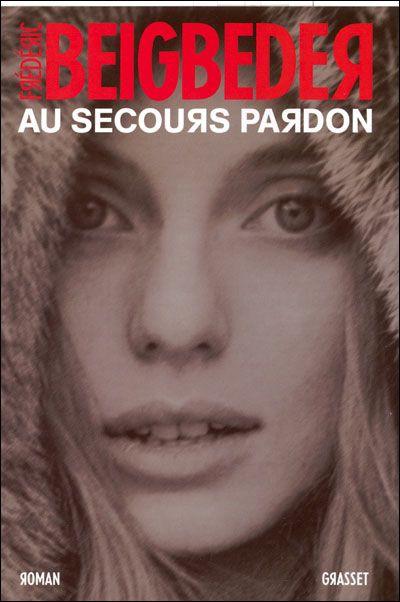 About suffering
The main problem in life - this suffering, which causes, and the most sophisticated philosophy can not justify a man tormented heart, which he loved.
When forced to suffer another, worst of all you do to yourself.
The only good news is that grief lose weight. Nobody advertises this diet, and in fact it is the most effective of all. Depression to lose weight. Want to lose weight?
Divorce, fall in love with somebody who does not love you, live alone and sad in the morning until the evening.
Extra weight will melt like snow in the sun. Your body will once again be slim and be able to serve you fine - of course, if you survive.
In 2009 came Un roman français (French novel) tells about the childhood of the writer. The novel caused a heated debate in the press. The undoubted literary merits of this work were awarded the prestigious Prix Renaudot in 2009.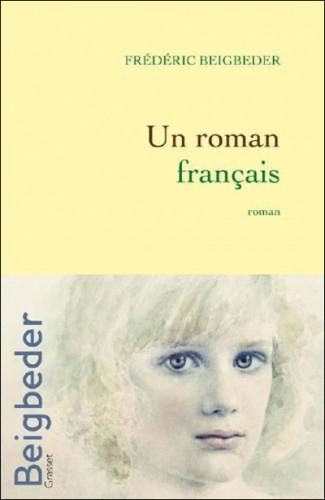 On the relation
In relations with women you need to learn to put yourself in their shoes.
Revenge - a dish inedible.
Sex - a big lottery: two can adore it separately and did not get high together.
It really attracted only weakness.
The best way to not feel sorry about something - try to forget it.
Also in 1999 was released a collection of short stories - Nouvelles sous Ecstasy (tales Ecstasy)
About money
Today, those who have money, they do not have the time, and who have the time, do not have money.