In anticipation of the new TV season giants of American TV - channels CW, CBS and Showtime - traditionally rolled lush party guests which have become the most popular stars now shows. Each of them is a TV show with his participation, among which were liked by the audience, "90210", "America's Next Top Model," "Shameless," and himself - in the best cocktail dresses of the latest designer collections.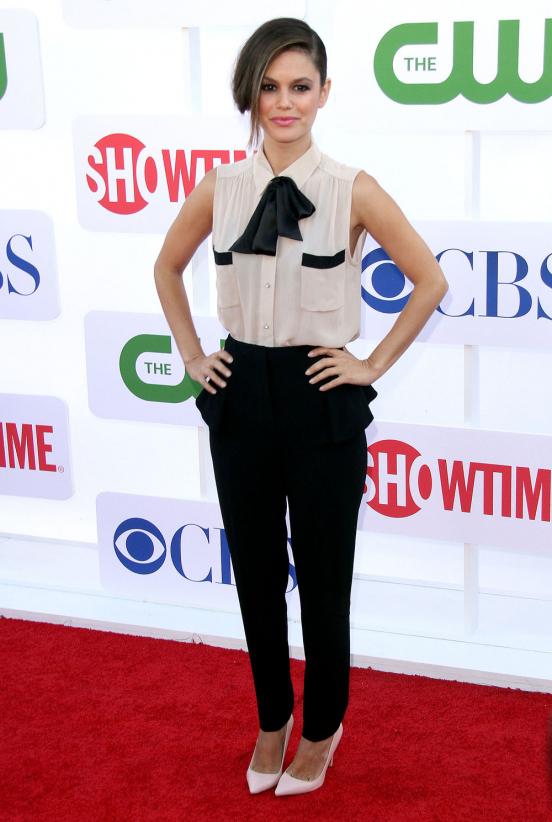 Parties of this level does not require strict dress code, on the contrary - in favor of small and bold images. Rachel Bilson, for example, has chosen for the event pants ensemble in black and beige color scheme. I think this outfit - a great alternative to summer dress, but I'd like to see Rachel some interesting decoration or an original pair of sandals instead of classic shoes to relieve her image by association with a waitress from the restaurant.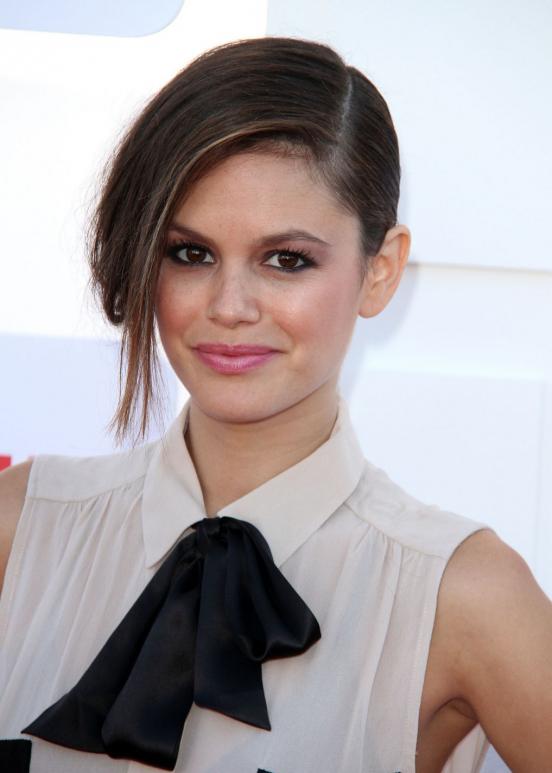 Hopefully, actress Katie Cassidy does not claim to style icon because to him it still oh how far. For, at least judging by this image. Of course, her outfit can not be called a terrible, it just looks like something strange and not remembered at a glance, and this is a bad sign. Of all the images I like only the rich color of the skirt, and everything else, including knitted top with oriental prints, shoes and fashion clothes, leaves much to be desired.
Actress Jessica Lowndes - a big fan of gentle romantic dresses with a slight touch of retro. This crisp white Pamella Roland dress with transparent sleeves, in my opinion, the perfect outfit for a party in the heat of summer. Suede shoes aqua become a great addition to along - looks anything but boring.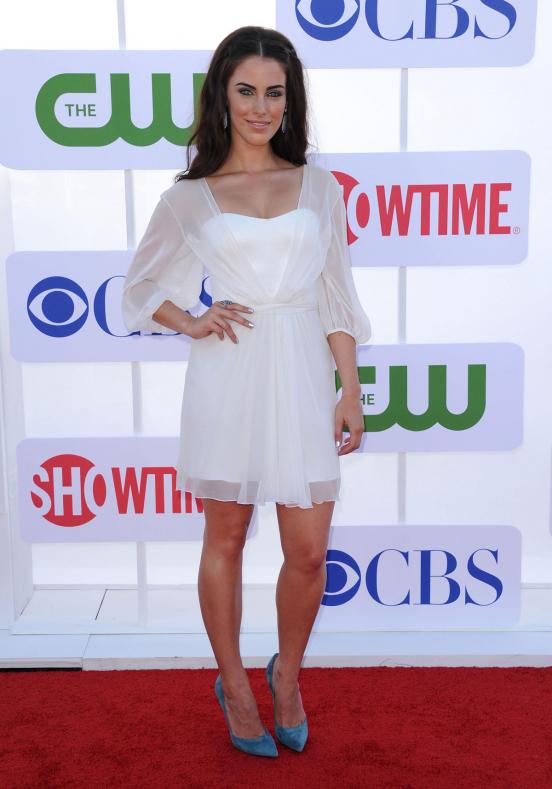 Jessica fabulous eyes, but this time, it is clearly too far with black eyeliner - from afar her eyes do seem tiny slits.
Jessica's colleague on the series "90210" AnnaLynne McCord is clearly inferior to his girlfriend in the choice of attire. And it's not in the dress itself is not bad, although it sits matter, and in its styling. Cute open sandals or shoes at worst would look with the dress much more effective, so I do not understand that in their place do these massive boots.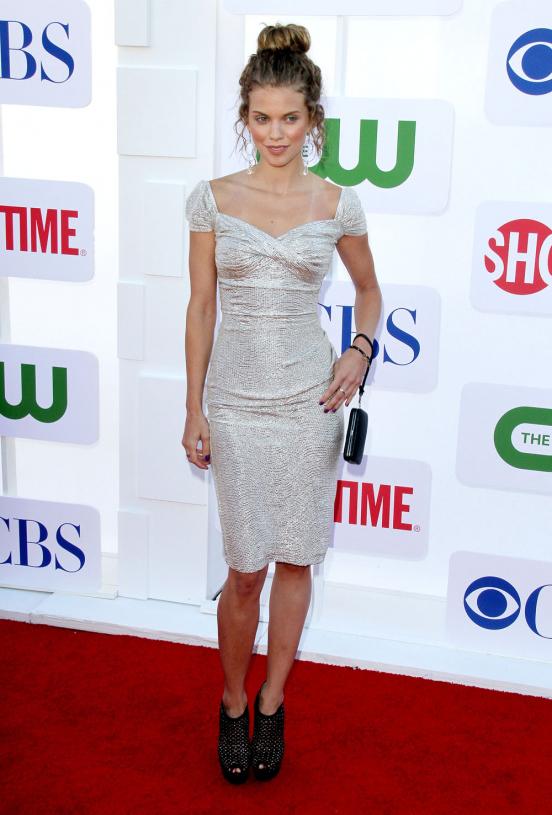 Hairstyle AnnyLinn - a mixture of sea breeze tousled beam and unfinished laying style of Queen Victoria. Among the variety of light waves at this party she might look interesting, but with the dress is not in harmony. Do not get me wrong, I like Miss McCord, but this time it ... screwed up.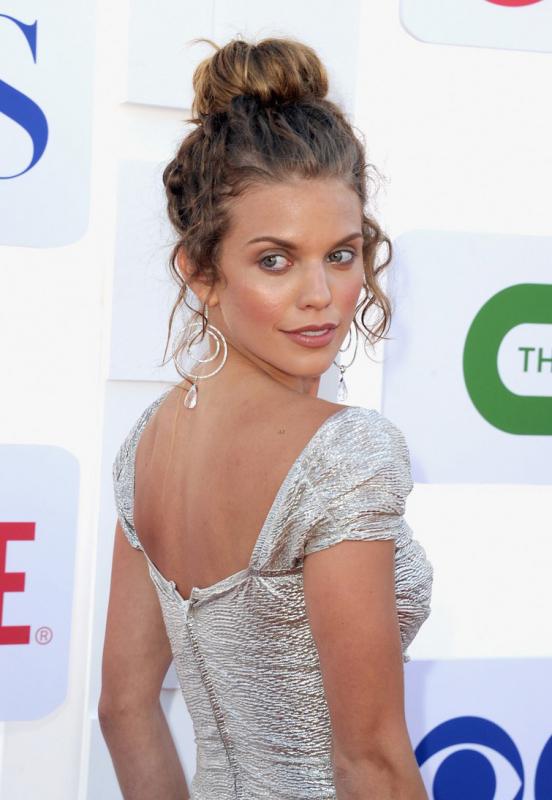 The next step is a wonderful actress and a very beautiful woman Carey-Anne Moss. I have mixed feelings about her outfit - I just can not understand how you can go out in such a way from home ... Print this garment looks very good and I like the combination of colors - if Cary Ann pecked it on a cloth, then it happened would be lovely dress-case length just below the knee. In this case it is the usual robe and house some wear ashamed.
By the way, I want to note that in spite of the unfortunate outfit Cary Ann looks just fine. And earrings in perfect harmony with the color of her eyes.
Emmy Rossum in Zuhair Murad. Beautiful style of dress, which sits on the way Amy is just perfect, and beautiful lace trim - I really like that skirt is made of contrasting black lace, but ends still white décor. Amy picked up along to the wonderful accessories - a win-win red lipstick and shoes with a strap at the ankle - an element that softens the silhouette of a strict dress.
Kristin Kreuk has chosen to pass on the red carpet dress, whose style can be described with the words "the Greek goddess of the 20s." His white outfit and lots of draperies, indeed, reminiscent of ancient Greek robes, but obviously dictated by the style of dress fashion era Charleston. Everything would be just fine if it were not for an unfortunate choice of shoes (again!). Gold sandals would look combined with white dress more interesting boring shoes on the platform.
Tyra Banks come to a party in a little black dress on one shoulder, diluting classic shoes with gold elements, gold ornaments and a clutch with fancy print. In general, the image looks very good, at least there is no obvious flaws, but I would not call it a style icon - it is too trivial ... but obviously shoes claim to originality.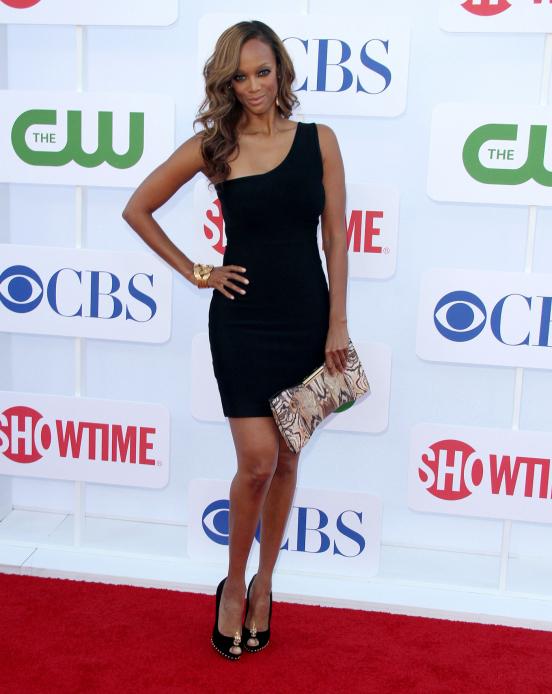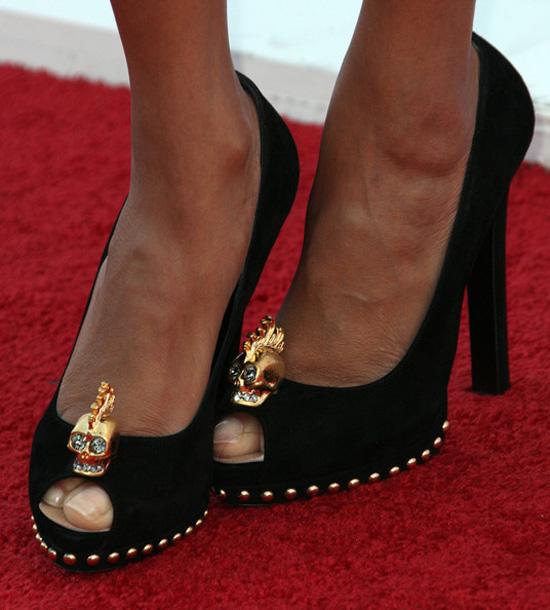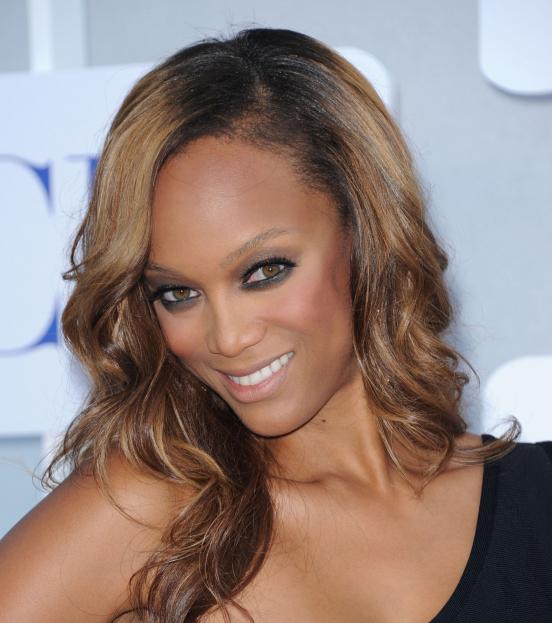 Jaime King in the ensemble deep blue Stella McCartney. Color just beautiful and I really like print with a hint of lace - looks very expensive. As for style, the deaf gate - not the best option for a summer evening, but it is more than offset by a short length skirt and playful ruffles, and it is enough that the image looked beautiful.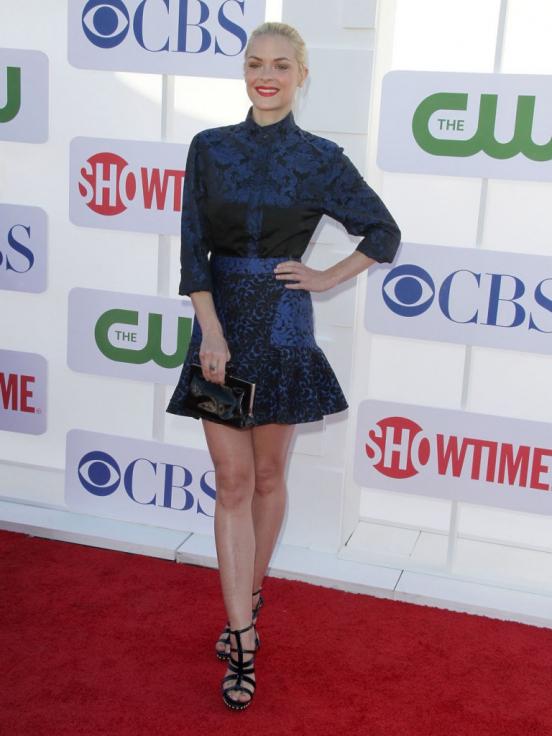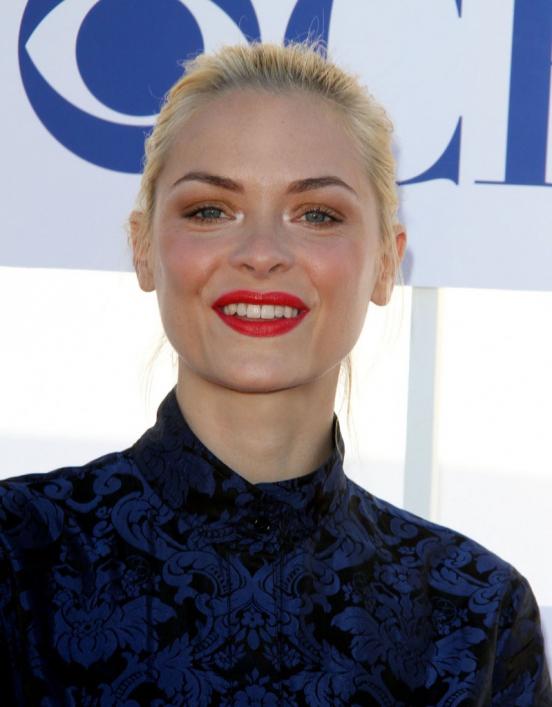 Universal favorite Lisa Kudrow opted for dresses with the smell of ivory and made the right decision. The dress looks very elegant and at the same time easily. I'm ready to close their eyes to the almost complete absence of accessories, but I can not pay attention to the shoes - shoes on a platform persistently remind me of a horse's hoof. And it's not good.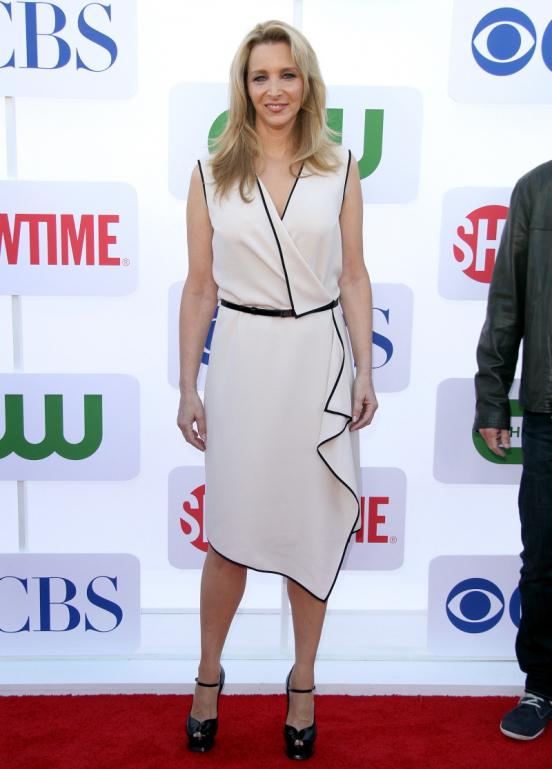 I really like Kat Dennings - there it is something attractive, besides her figure worthy of the highest praise, but I am deeply convinced that it is possible to look beautiful. As for the dress, such a style looks great on girls with curvy shape. But at the sight of shoes once again I yawned.
Dress this silhouette has become the hallmark of Lucy Liu. This time, the actress was a little black dress by J. Mendel with a stunning cut-out shape, which looks not only very original, but also beautiful. Generally Lucy always work out nice images without unnecessary details, and it happened this time.
Unlike Lucy, who opts for dark shades, Sophia Bush relies on brightness - orange and red dress predominate in the wardrobe of the actress. At this time clothed in Sofia strict dress scarlet, which is responsible for the beauty of the modest neckline. Well, I can not call the choice of a failure of the actress, but her image of the accessories clearly limping. Skukota!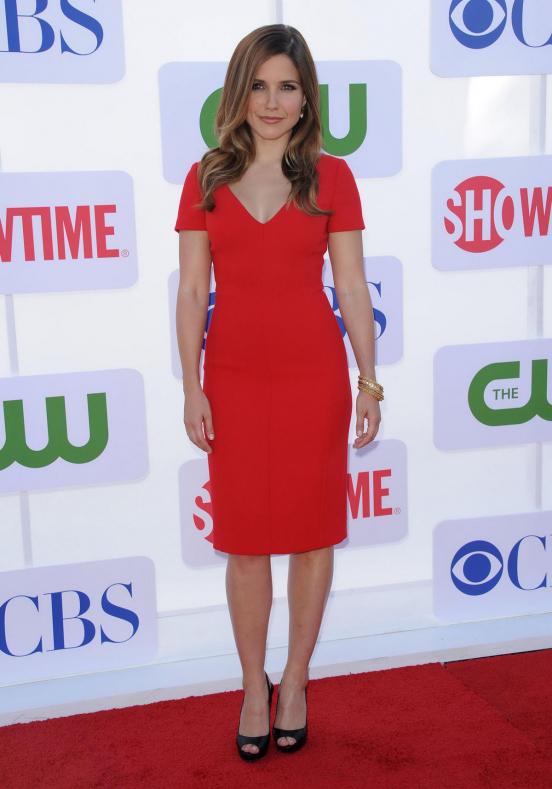 I admit, I'm not really familiar with the work of Sofia, so I can not judge her acting talent, but as a woman it seems to me very interesting. I like her trademark squint - it has some kind of playfulness and appeal.