Selena Gomez finally broke up with Justin Bieber in December 2012. It would seem that after such a long relationship (star teenagers met for almost two years) 20-year-old pop singer wants to be alone and slowly go through a painful break. At the same time, in a private conversation with one of her friends Gomez shared his impressions on the joint trip to Puerto Vallarta (Mexico) along with Justin Bieber. "It was awful - Selena said. - We are constantly quarreling ».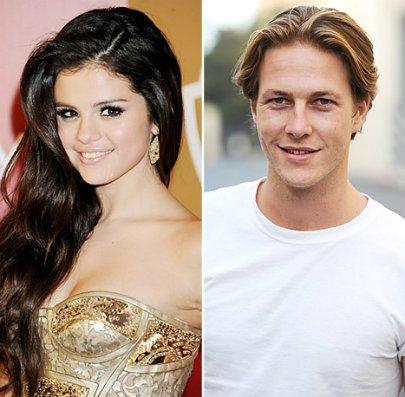 This trip and put an end to a relationship with Selena and Justin. December 30, 2012 the singer flew to Los Angeles, then the source of the magazine US Magazine has confirmed that Bieber was all over.
But, apparently, to treat the pain of parting Selena Gomez decided new hobby, which turned out to be 23-year-old Australian actor Luke Brace. At the after-party «Golden Globe» Selena and Luke were holding hands, and, according to eyewitnesses, the singer looked really happy.