The largest concentration of fans Gomez observed in Korea (Korea) and among the hip-hopers East Coast. Australian beauty rising 1.77 m parameters 84-59-89, with brown eyes and dark brown hair shines in bathing suits in the magazine 'Sports Illustrated', since 2008. Gomez is the face of Australian corporations 'David Jones Limited' and Korean conglomerates 'LG Electronics' and 'Hyundai'.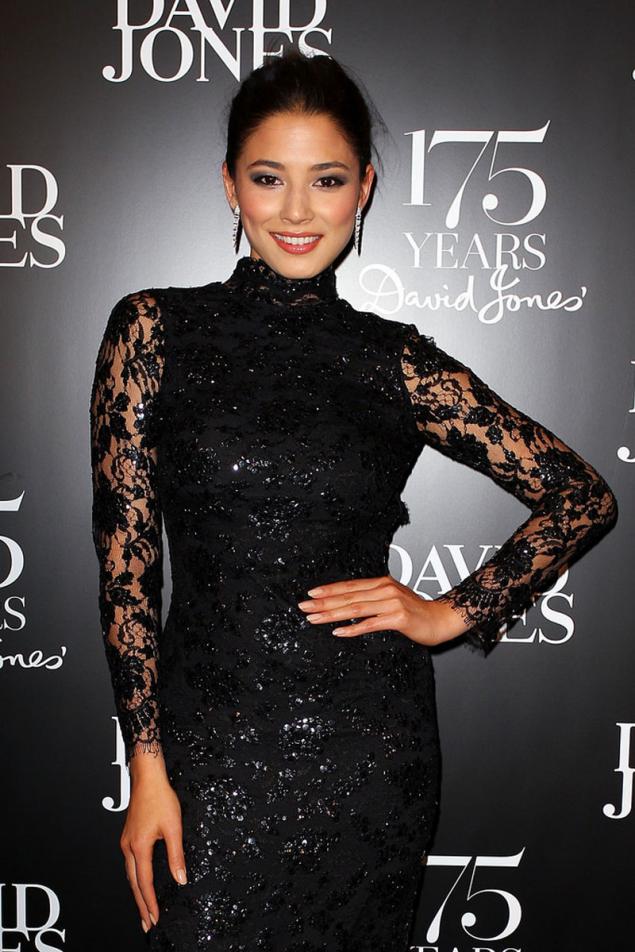 Jessica Gomez, daughter of Portuguese Joe Gomez and the Chinese woman, Jenny, was born September 25, 1985 First, in Perth, Australia (Perth, Australia). However, there are sources that indicate as the place of her birth, NSW (New South Wales) or Sydney (Sydney). Writer Peter Cullen (Peter Cullum), which gives the most detailed biographical sketches of the lives of Jessica, said that the first model was living in Sydney and then moved with his family to Western Australia (Western Australia), where she spent 'semi-rural' childhood as a tomboy .
Jessica's mother sent a model school in a suburb of Perth, in Midland (Midland), when she was 13 years old. By 2004, after moving to New York (New York City), Gomez signed a contract with the agency 'IMG Models'. She did not submit Paris (Paris) and Milan (Milan), but the beauty Gomez was appreciated in most of Asia - in Tokyo (Tokyo), Seoul (Seoul), Hong Kong (Hong Kong), Beijing (Beijing) and Shanghai (Shanghai ), where it feels most Gomez, models with mixed ancestry easier to achieve success.
Gomez was involved in many advertising companies in South Korea (South Korean). In 2007, she appeared in commercials sedan 'Hyundai Sonata'. A year later, Jessica advertise in bikini new phone 'LG Cyon'. Her popularity grew, and by 2013 she was a real South Korean star, the darling of the various brands and TV shows. This helped to Australian to be in the directory 'Vogue', 'Teen Vogue', 'Glamour', 'American Glamour' and 'Victoria's Secret'.
Gomez was 34, 8 and 94 in the list of 'most desirable women in the world' as a result of the male vote on the web portal 'AskMen' in 2012, 2013 and 2014, respectively. In 2012 it was placed on the 25 place in the list '25 hottest women 'magazine' Maxim ', and took 8th place in the list of' 100 most-most 'in the magazine' Maxim Australia '. By 2014 th Gomez appeared in seven editions of 'Swimsuit Issues' magazine 'Sports Illustrated'.
Even before Jessica began modeling career in Midland, she could play in the Australian miniseries 'Bush Patrol', which has helped her progress. When Gomez lived in New York, she studied acting at the school founded by actress and teacher Stella Adler (Stella Adler). Sino-Portuguese roots Jessica secured her ticket to her own reality TV show 'My Name Is Jessica Gomes' in 2009. A little later, in 2011, the model hit the Korean version of the TV show 'Dancing with the Stars' ('Dancing with the Stars').
Gomez has two older sisters and an older brother. As a role model she called the Australian model Elle MacPherson (Elle MacPherson) and multiracial model Chyna Machado (China Machado), the very first non-European model, appeared on the cover of American fashion magazines. Jessica had lunch with his fellow countryman and friend, actor Heath Ledger (Heath Ledger), in New York the day before his death. In 2005, while living in New York, her roommate was a supermodel and actress Gemma Ward (Gemma Ward).