The other day, held hearings on the case against Galliano Dior. The designer, who was fired for anti-Semitic remarks, wants to sue the Dior € 15 million for breach of employment contract.
On the side of Galliano were lawyers are among the best in Paris. And they confirmed that title win in the first round of litigation. But to win Galliano few set.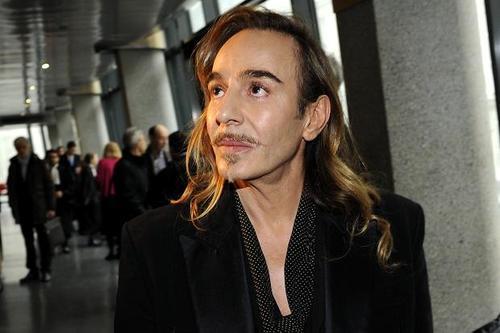 Lawyers designer managed to defend the right to be tried in court pryudomalnom France, which deals with disputes between employer and employee. But the fashion house lawyers do not agree with this decision and they insist on the proceedings before the court in charge of commercial transactions. Everything will depend on how the issue will be resolved relative to the Status of Galliano Dior: whether he was an employee of the fashion house or just a contractor, as spoken by Dior, explaining the presence of Galliano other contracts and sources of income?
Party Dior:
John Galliano was not an ordinary employee. In fact, he was not a member at all.
Lawyers Galliano:
Mr. Gagliano unusual employee because of the nature of his position and fame, but nevertheless it - the employee. The contractor would be provided with a car and driver? He would have been a coach and a personal assistant? The Company has granted stock options to him?
Depending on who is admitted Galliano, a hearing will be held in the court: pryudomalnom or shopping.
At yesterday's hearing, the designer won, but lawyers Dior there are 15 days to appeal the decision of the court.
Nevertheless, this is only the first round, but there is still a lot of months of fighting.