In the last few seasons Tom Ford did not appear among the participants of fashion weeks pret-a-porter. His choice was then closed fashion shows. And "covers asleep" - instead videolukbuka, as happened with his spring-summer collection at London Fashion Week designer Tom Ford presented to the public fall-winter 2013-2014 in the form of a traditional fashion shou.Mezhkulturnaya, multiethnic and happy - described their Ford collection - and added, explaining and preventing 'I'm tired of minimalism, I'm not in the mood for it, so there were so many flowers, I'm really in the mood for flowers, so that at times it was too yarko.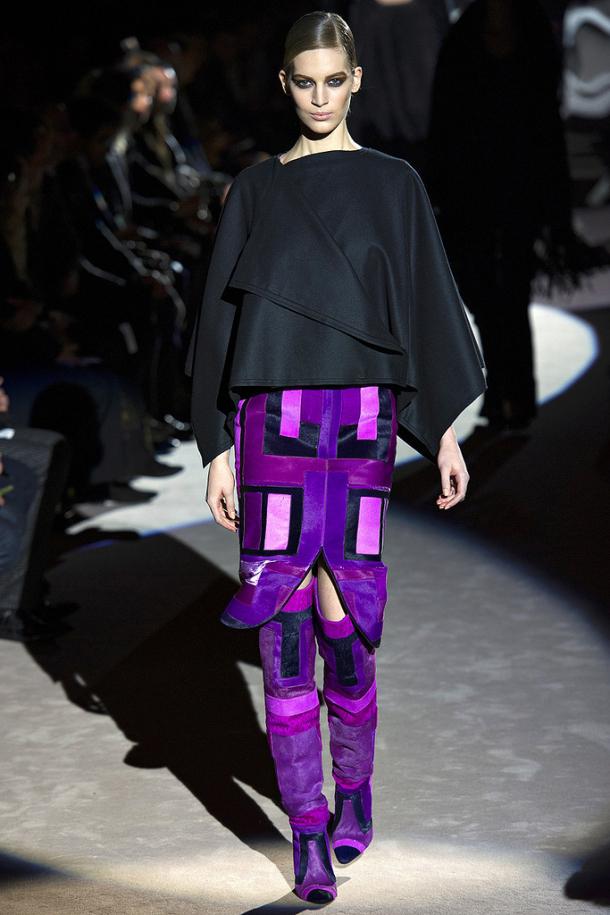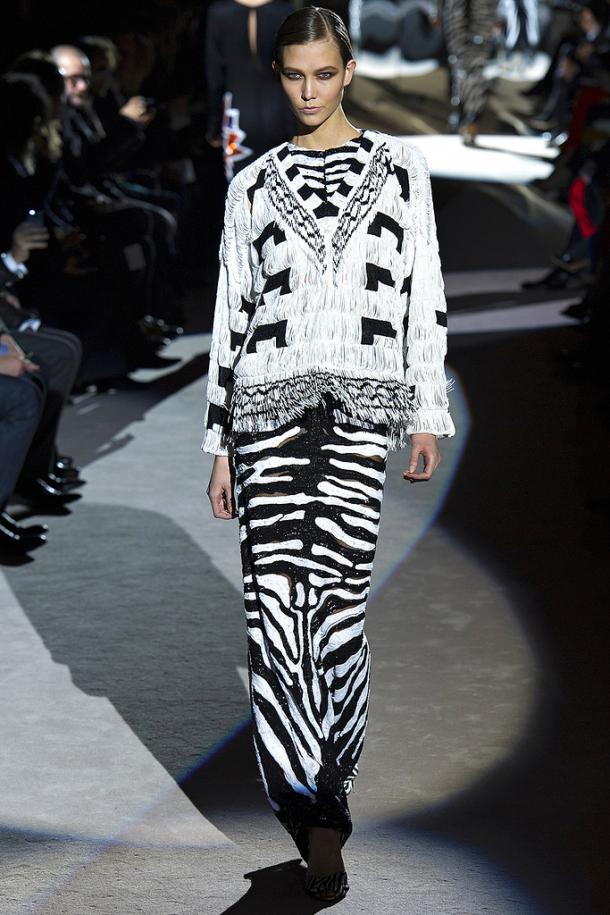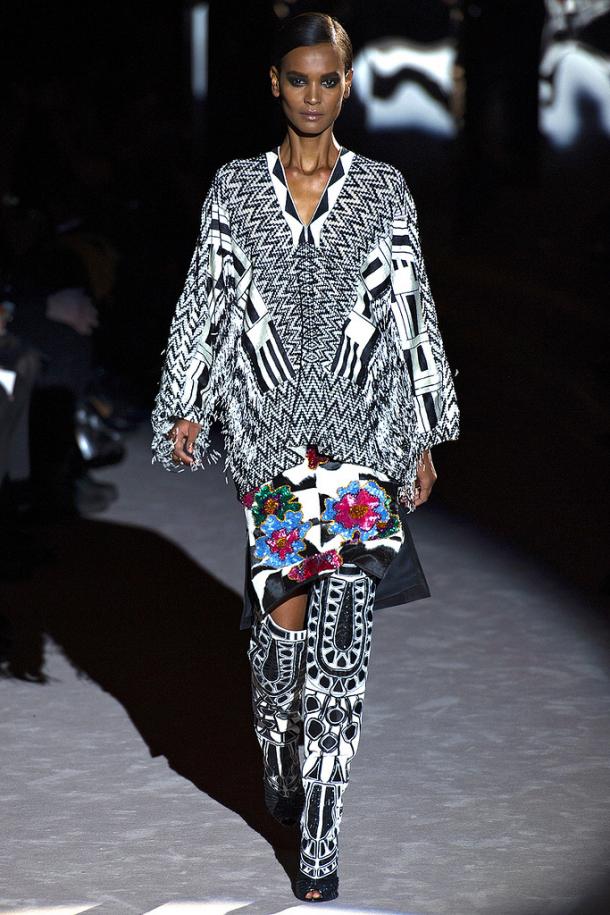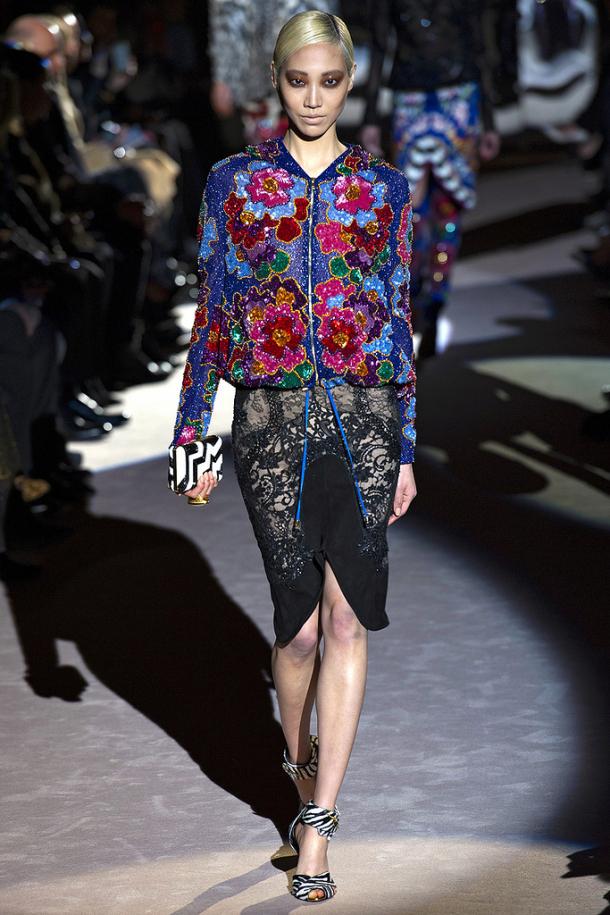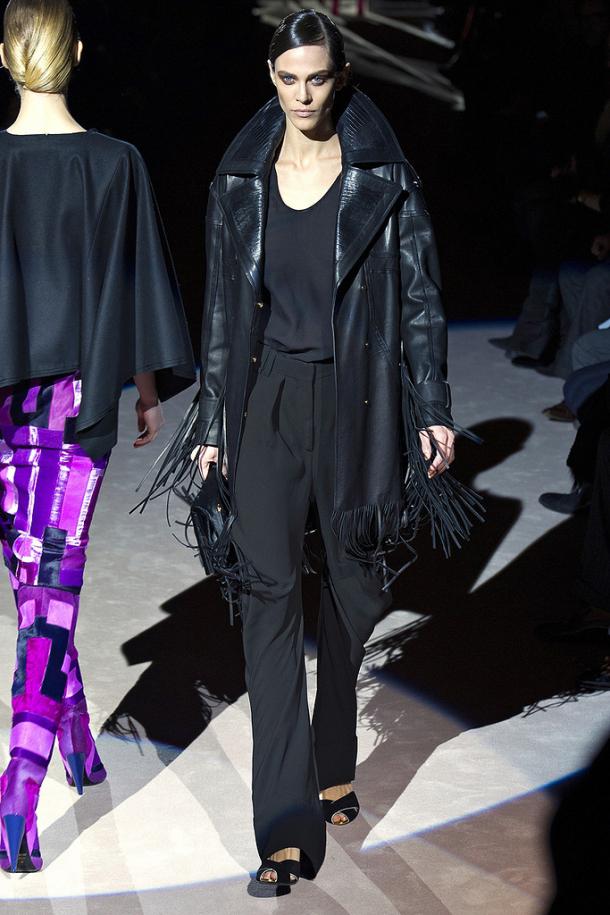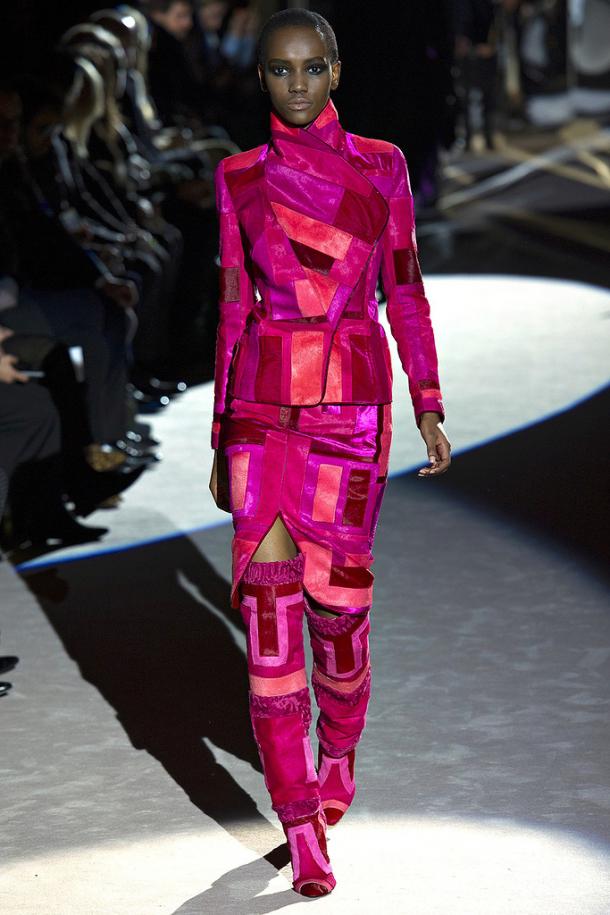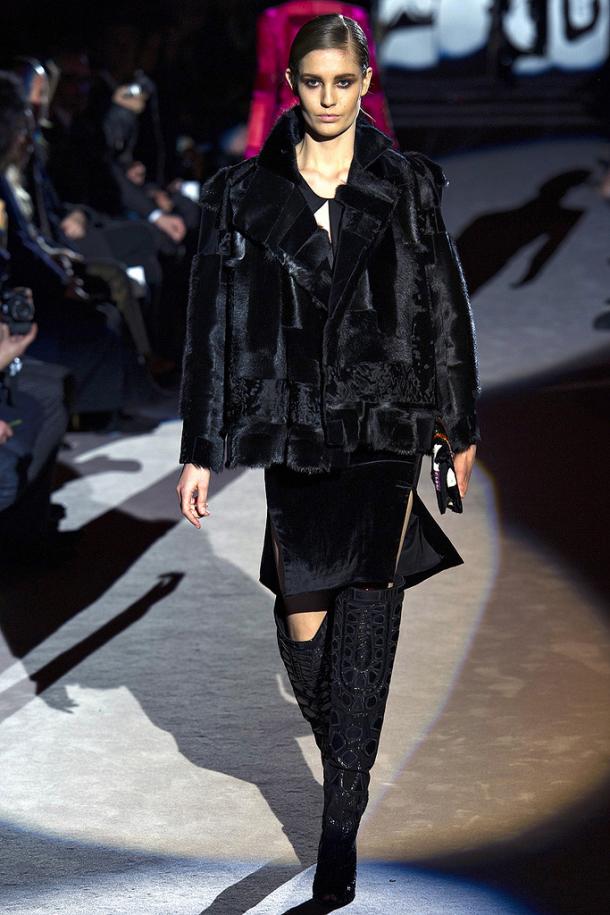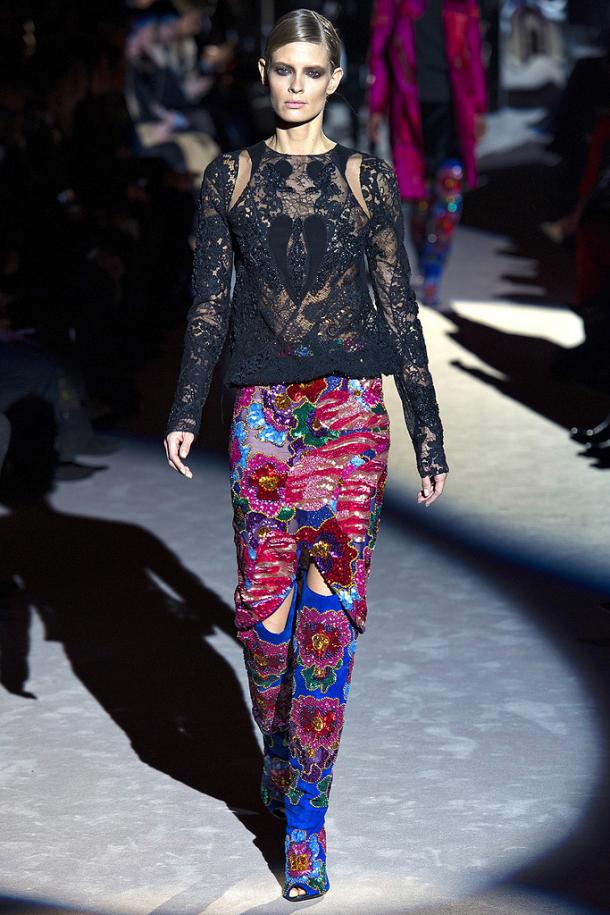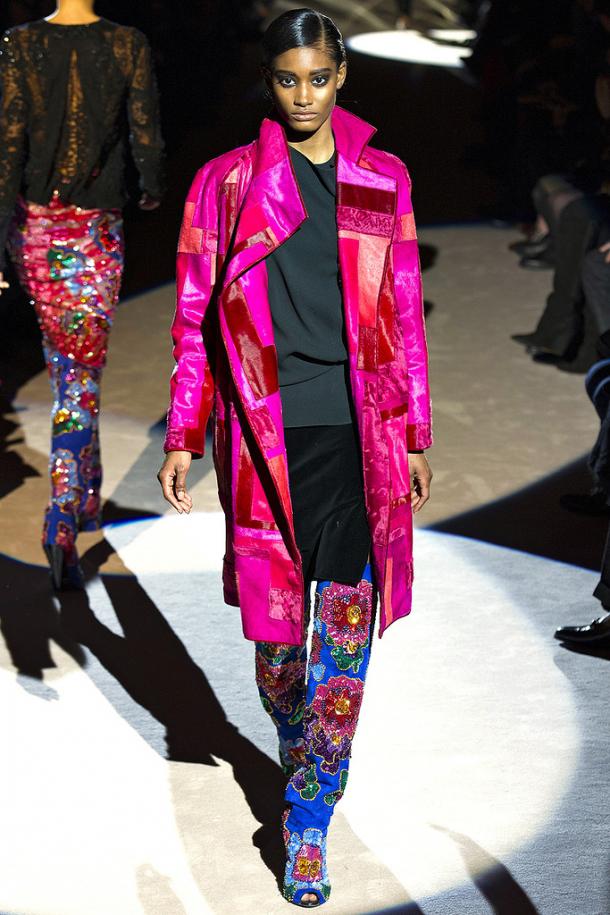 Frankly, a collection of Ford more disappointed than charmed. "Suddenly, a bright, slightly-crazy" - wrote many fashion critics. In my view, it is too bright and too crazy. Although it is likely, that this effect and would provocateur Ford.
Made in the style of the 80s, his collection is full of wild mixing prints with glamorous elements colored fur with ethnic motifs, sequins embroidery with lace, floral motifs with graphics, finishes with leather fringe, in short, that it just is not. Outfits did not tell the audience their story, and shouted in unison.
Went to the podium model in bright leather jackets and coats, fur coats of different lengths, sports bombers, embroidered with sequins, gold Hoodie, lace dresses on the floor, pants with a bright floral print, the tops of different styles and colors, fringed capes, skirts with beautiful graphic pattern, leopard track suits, coats with ethnic prints and so on.
It seems that Ford decided to combine all the most incongruous here: disco glamor, op-art with pop art, manga comics Marvel and style with modern eighties.
So Tom Ford collection autumn-winter 2013-2014 can be termed as insanely lurid and inimitably bold. It's everyone decides for himself.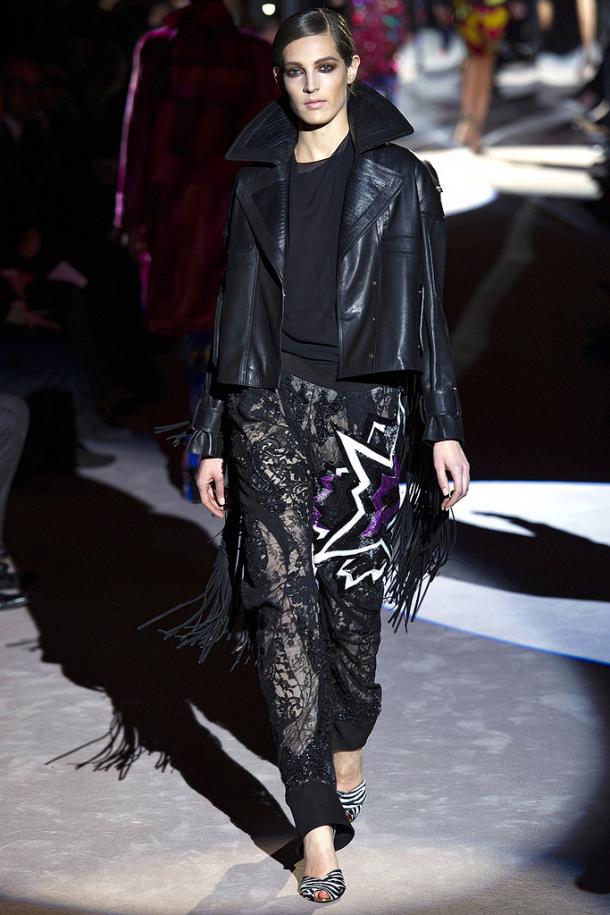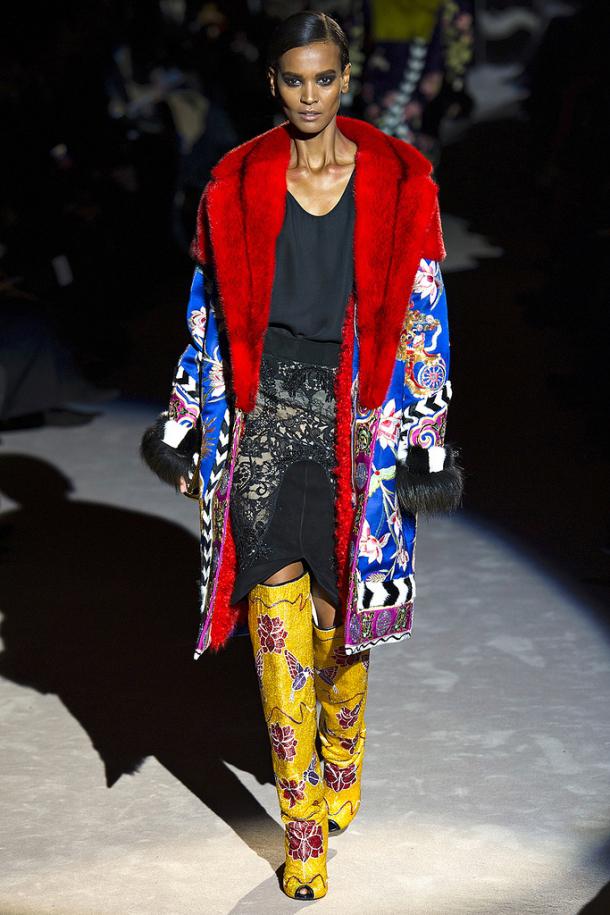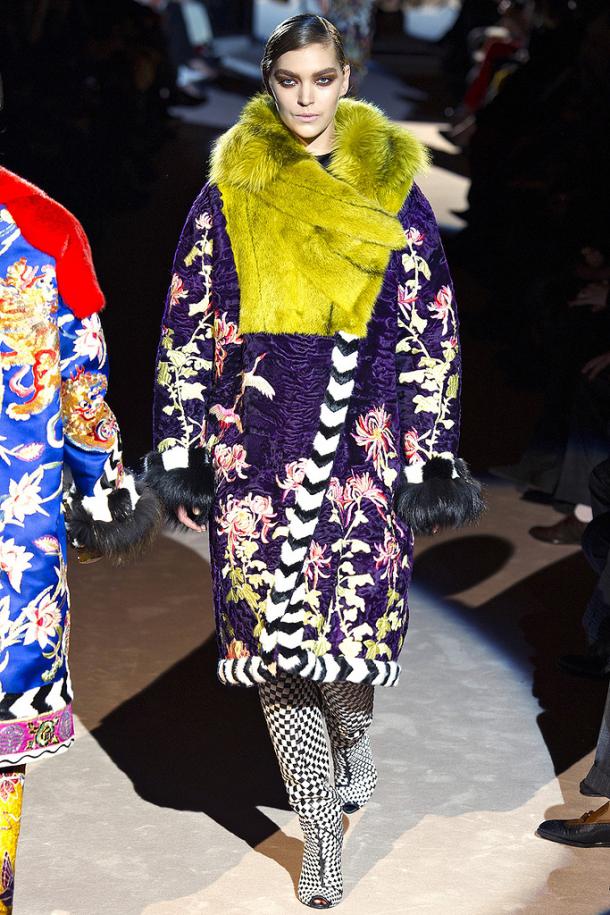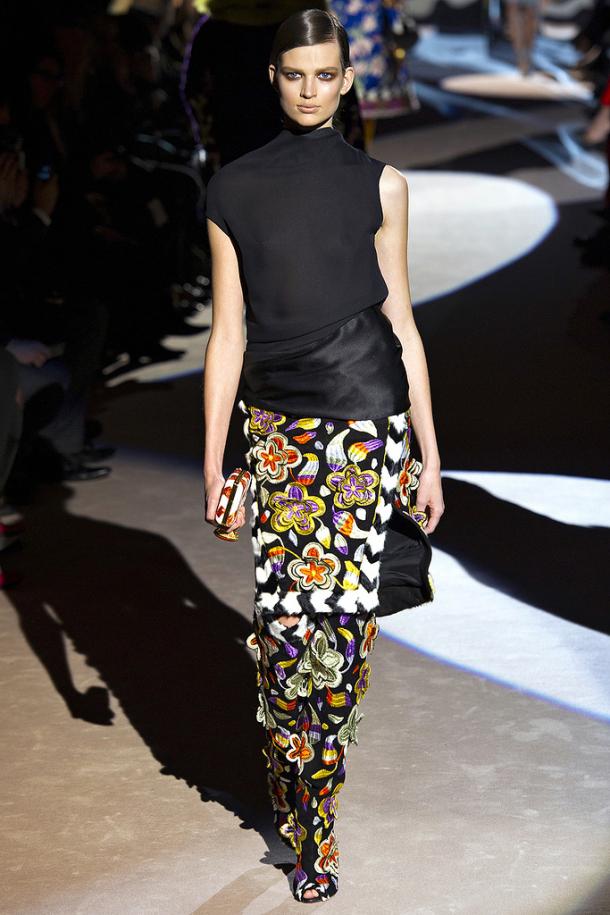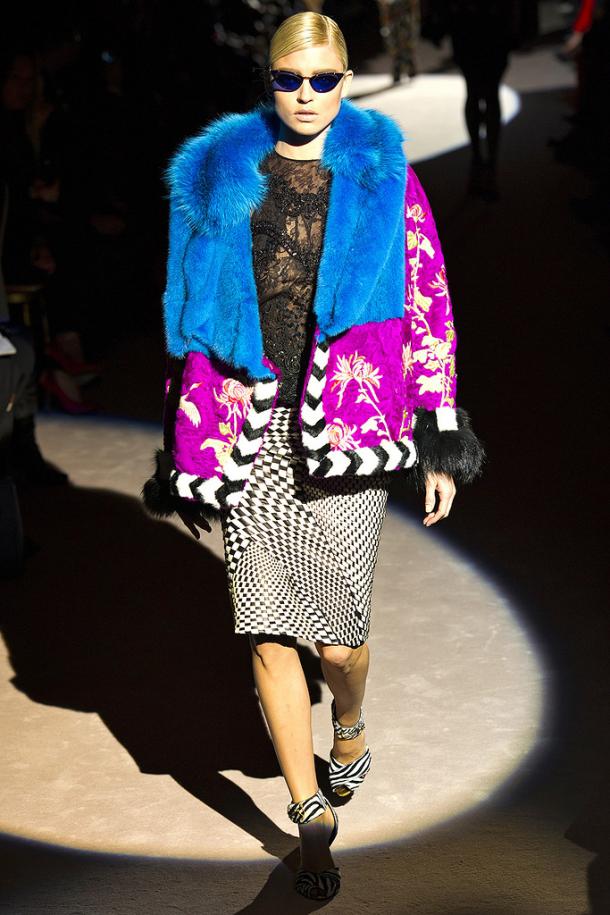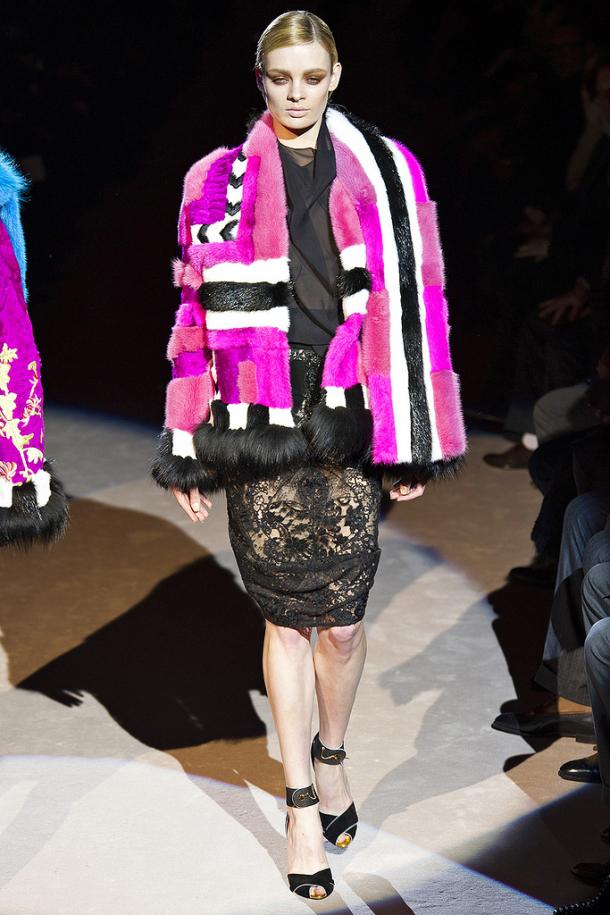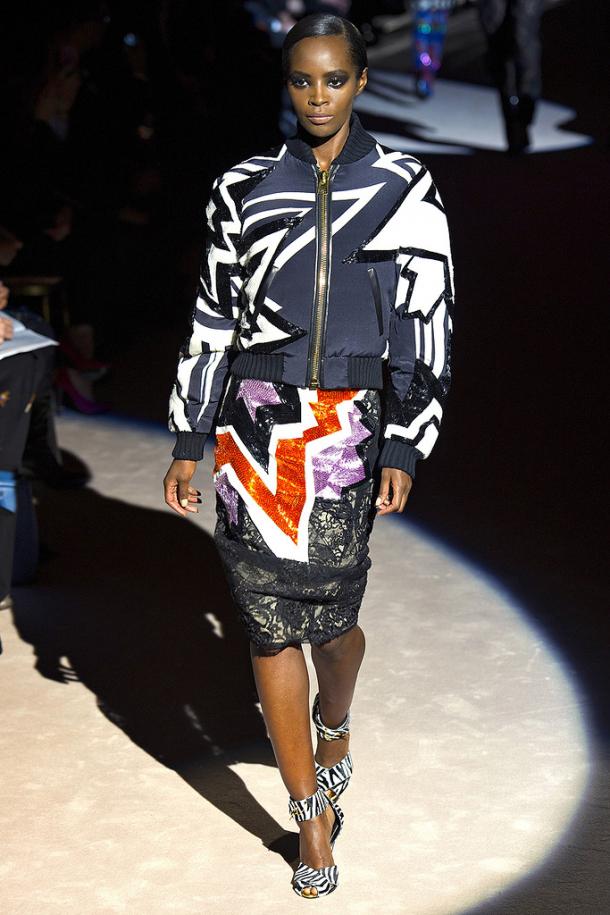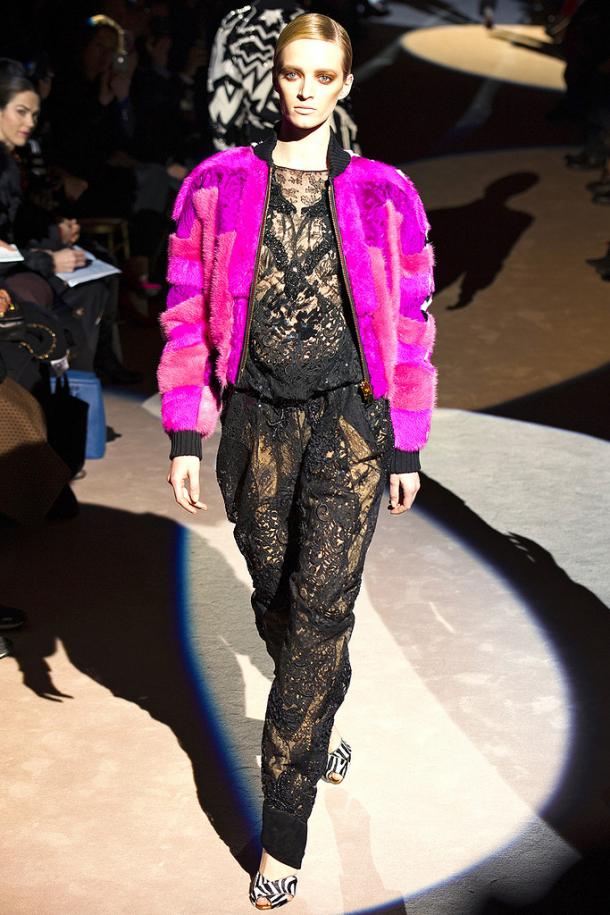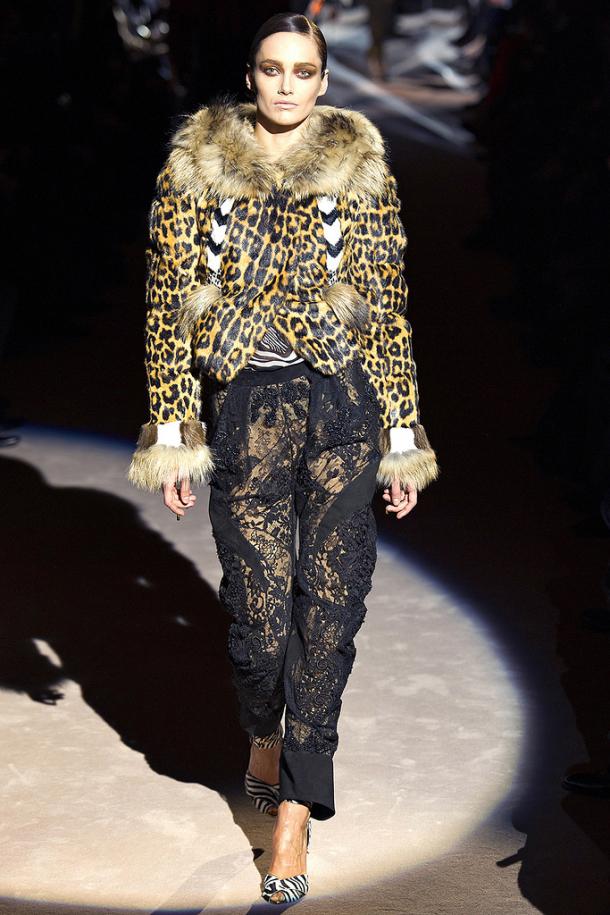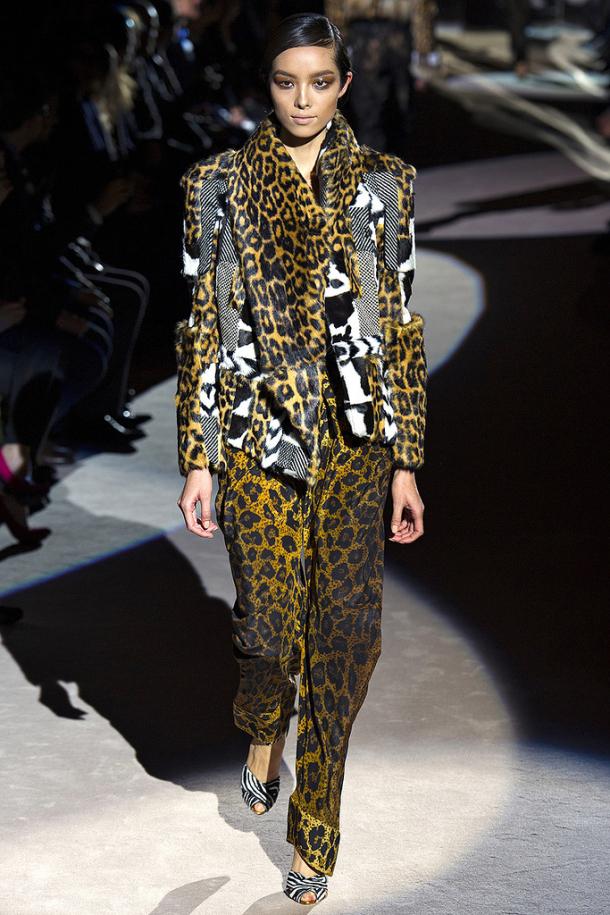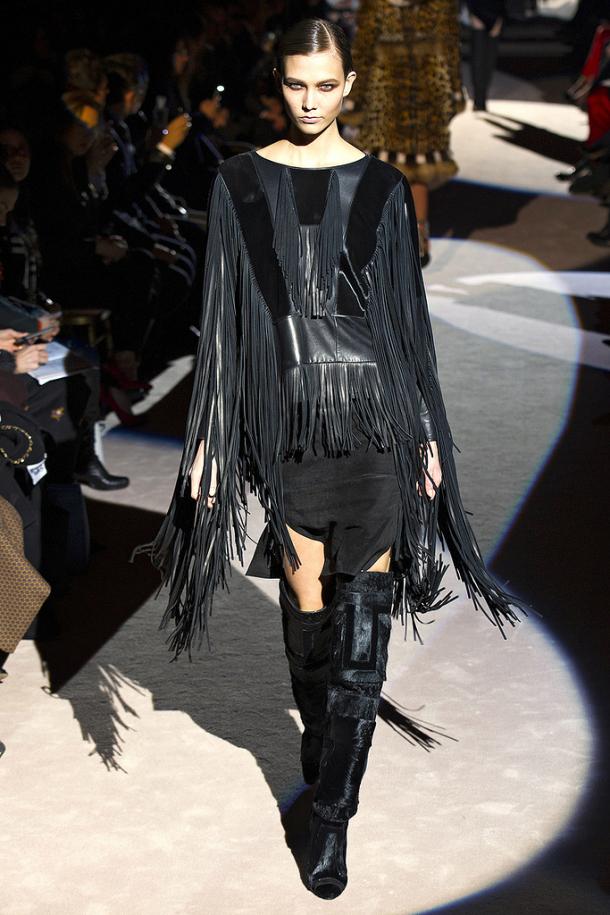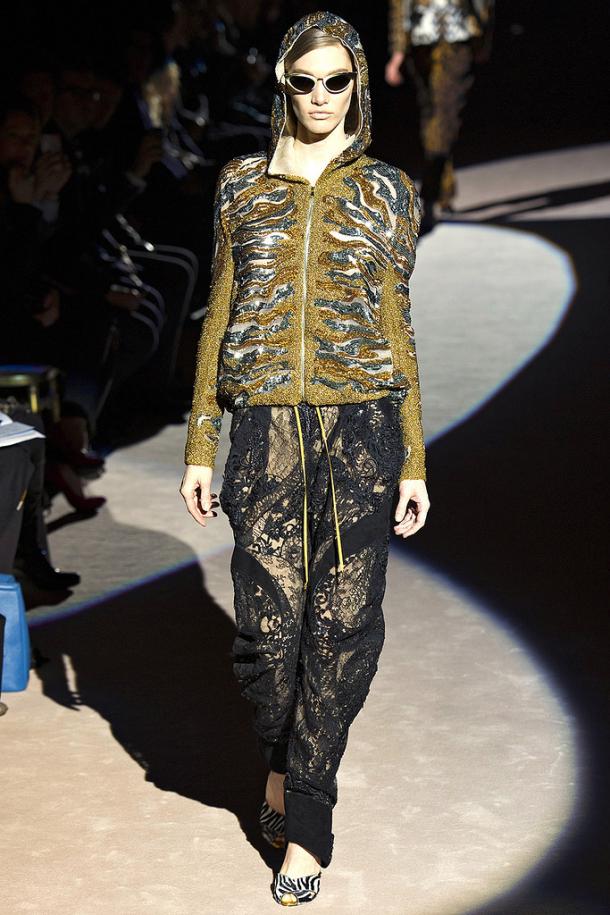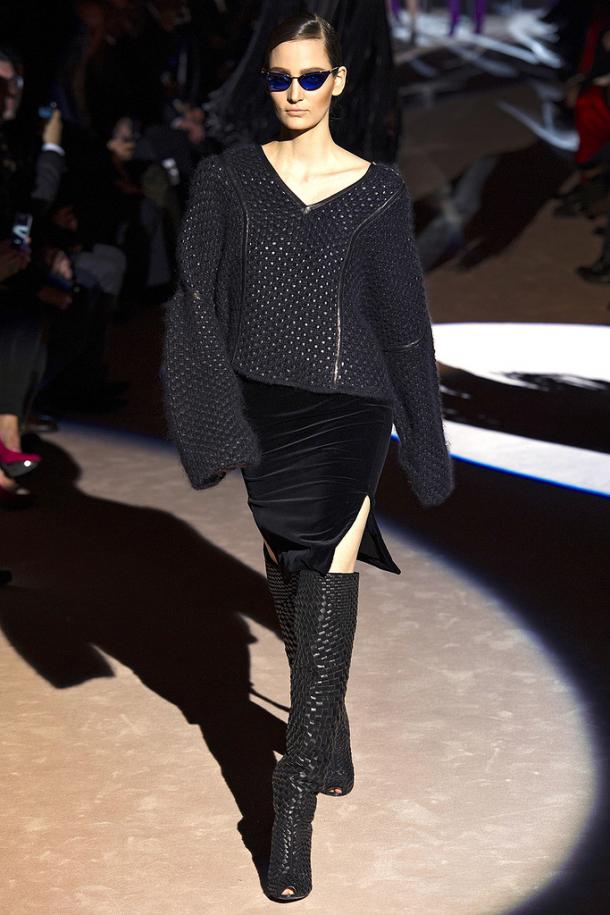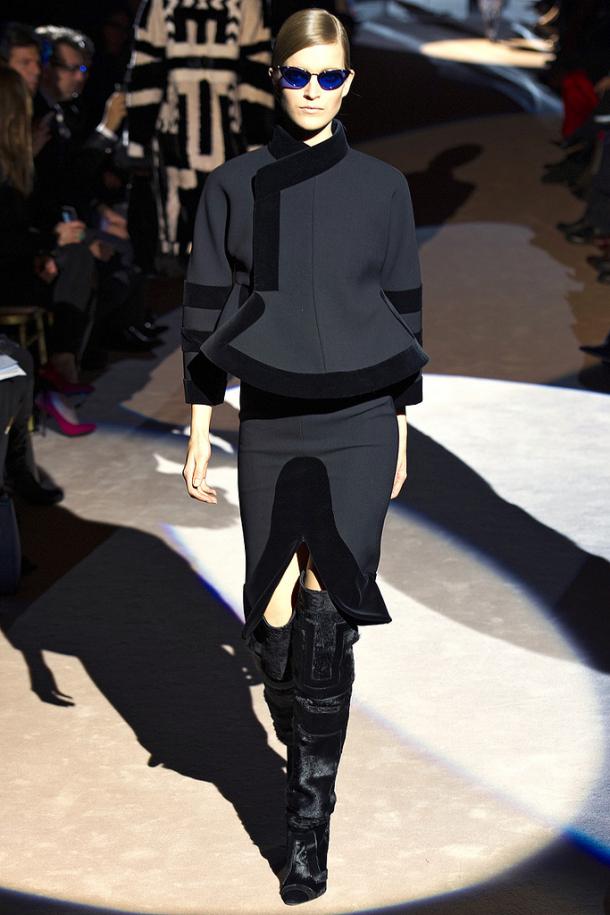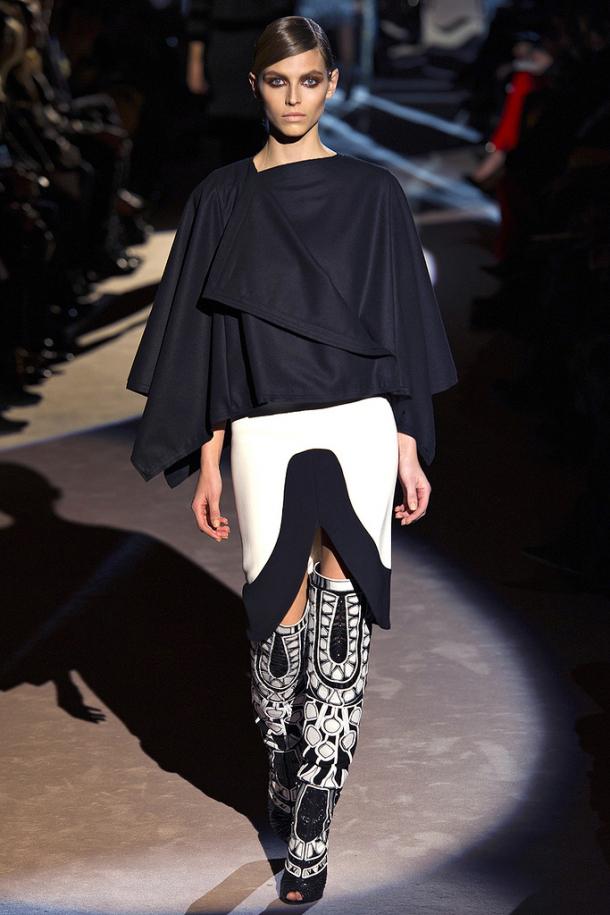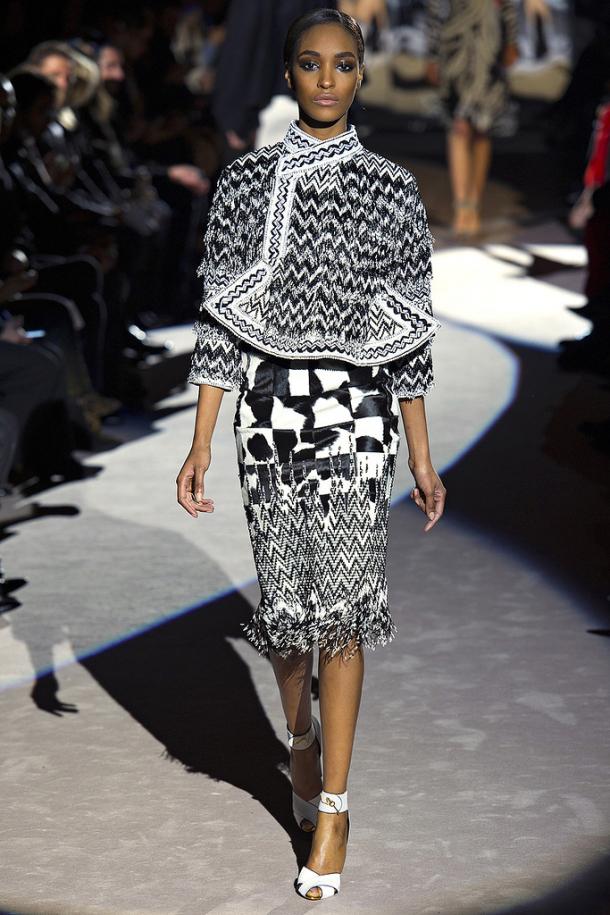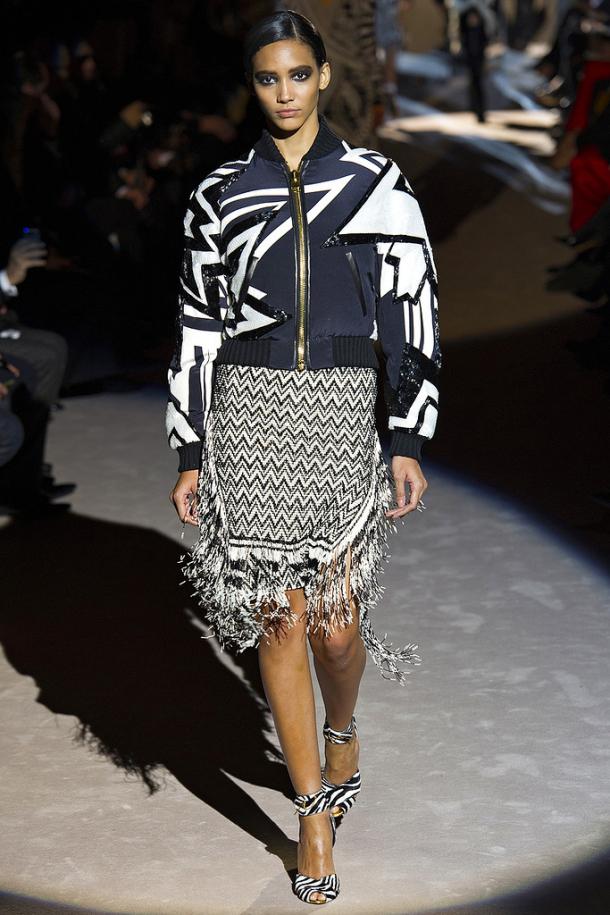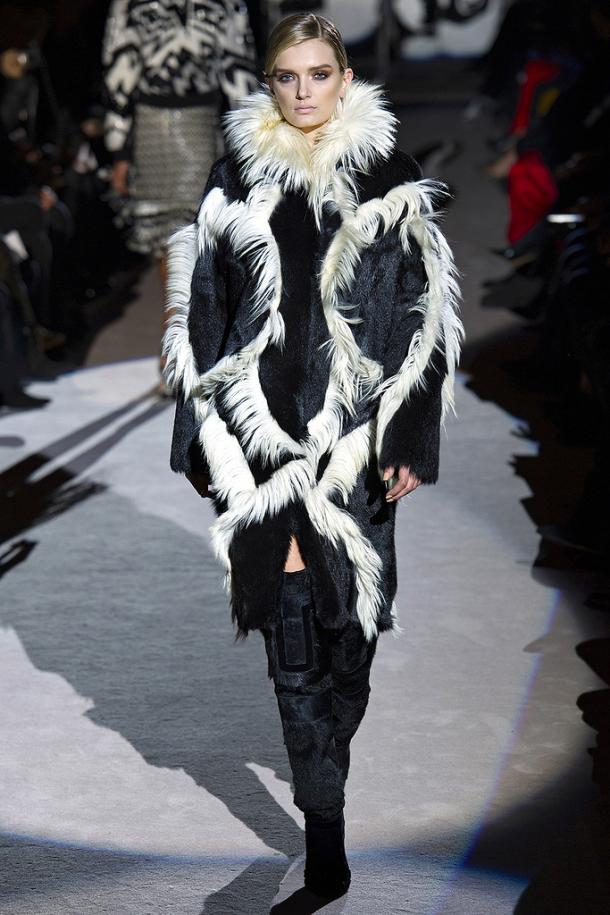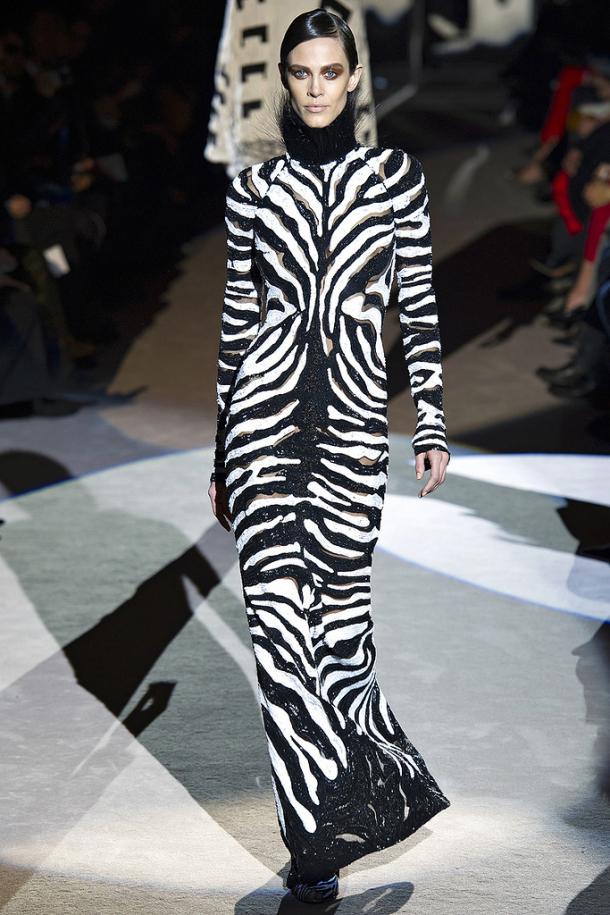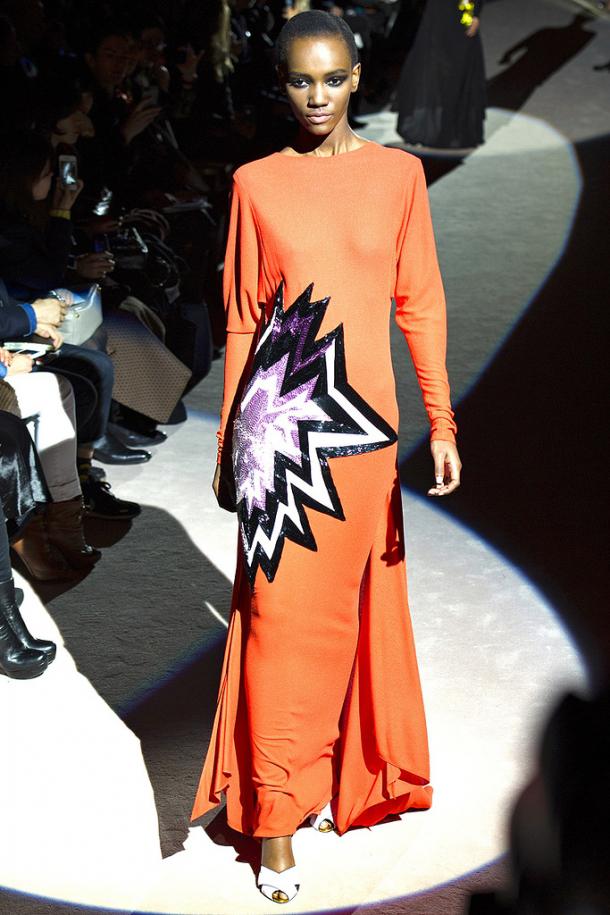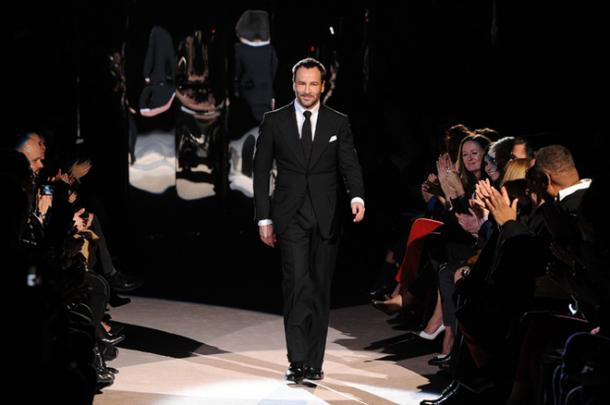 A star guests of honor began to show Justin Timberlake, who is now cooperating with the brand itself prepares author's menswear collection for release under the label Tom Ford, and his wife Jessica Biel.