Before the fashion show of the famous Italian brand in the Fashion Week in Milan catwalk in a spacious room lit to the max, and its base is crowned with the famous brand logo - Medusa. And as usual, at the entrance to the show Versace lined up a long line of fashion editors, designers, photographers, and other well-known buyers.
Starry component models who participated in the show were impressive. Of course, Cara Delevingne and Daria Strokous, Joan Smalls, Lindsey Vikson Hannah Gaby Odile.
The concept of Versace Fall-Winter 2013-2014 sounds briefly but succinctly - "Vunk" (which means, according to Donatella, Versace plus a "punk"), and it immediately seemed mesmerized the audience with their ekstravagantnostyuzhenschiny may not always be perfect - so the designer expressed the essence of the new collection is the fact that women sometimes have to allow yourself to wear something daring and fun.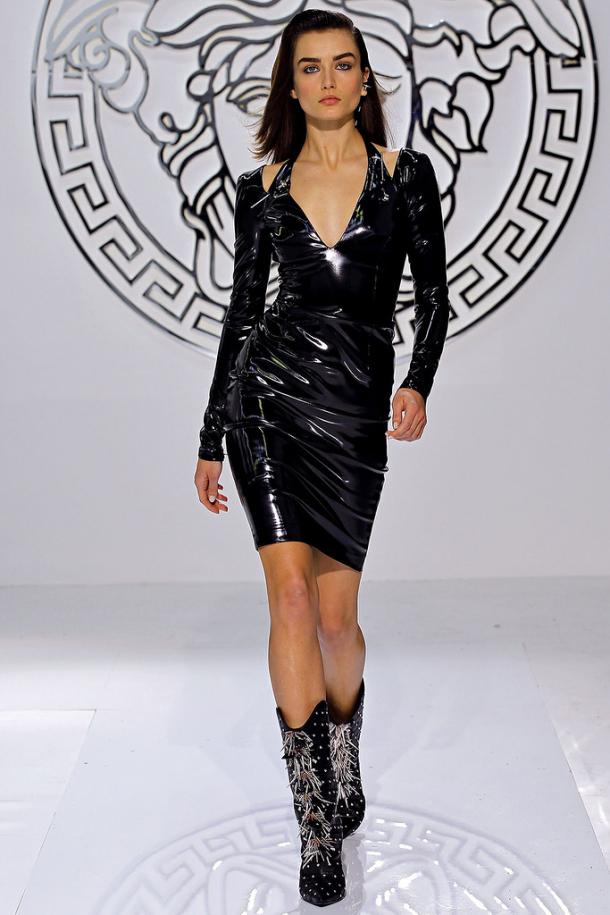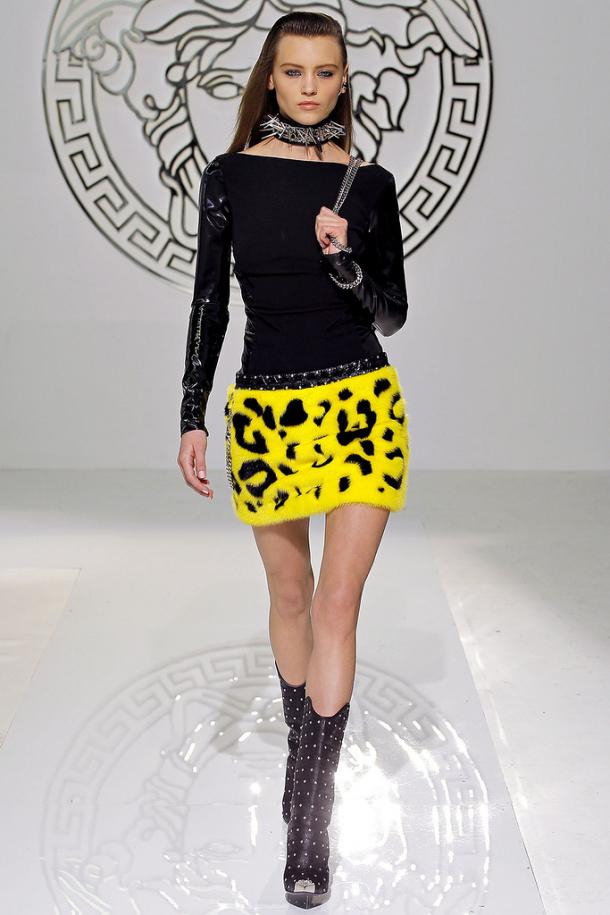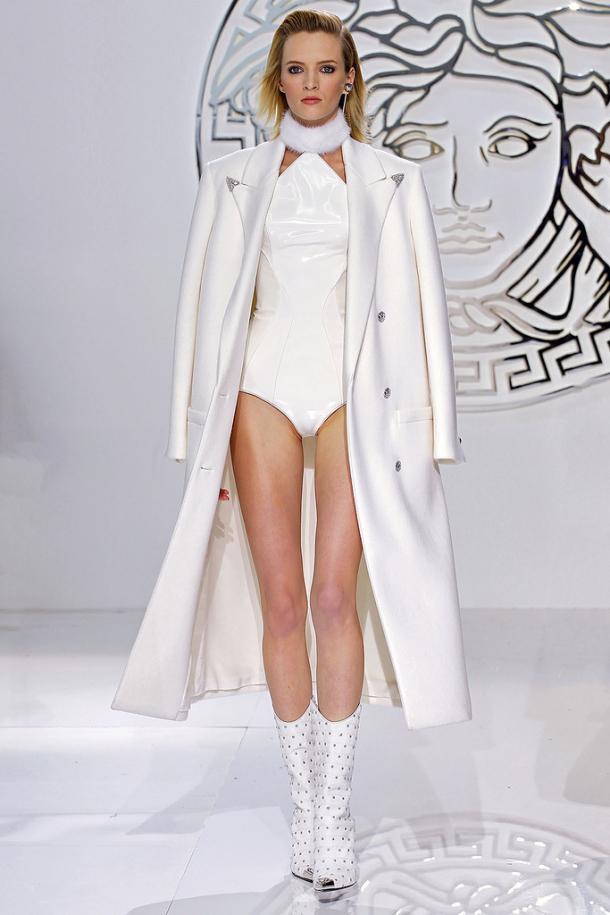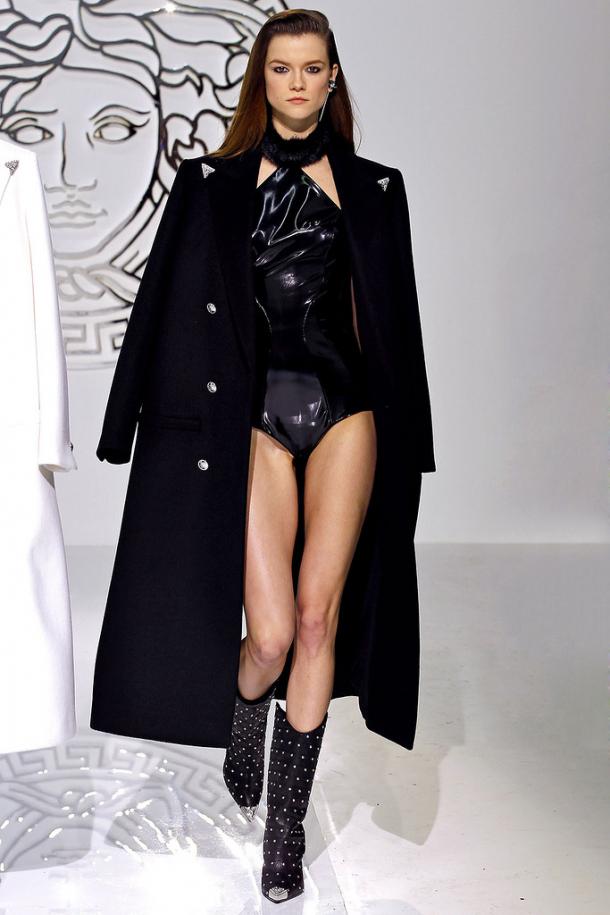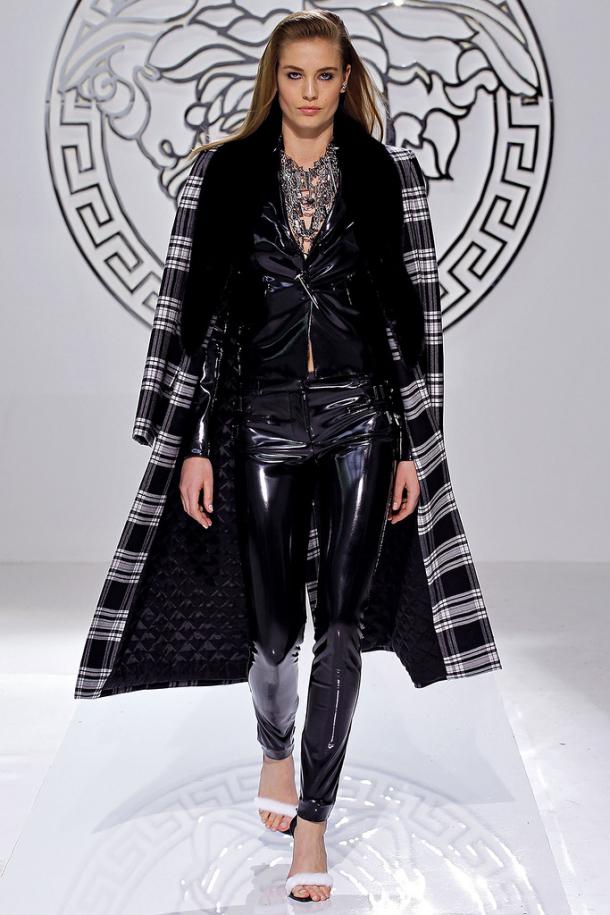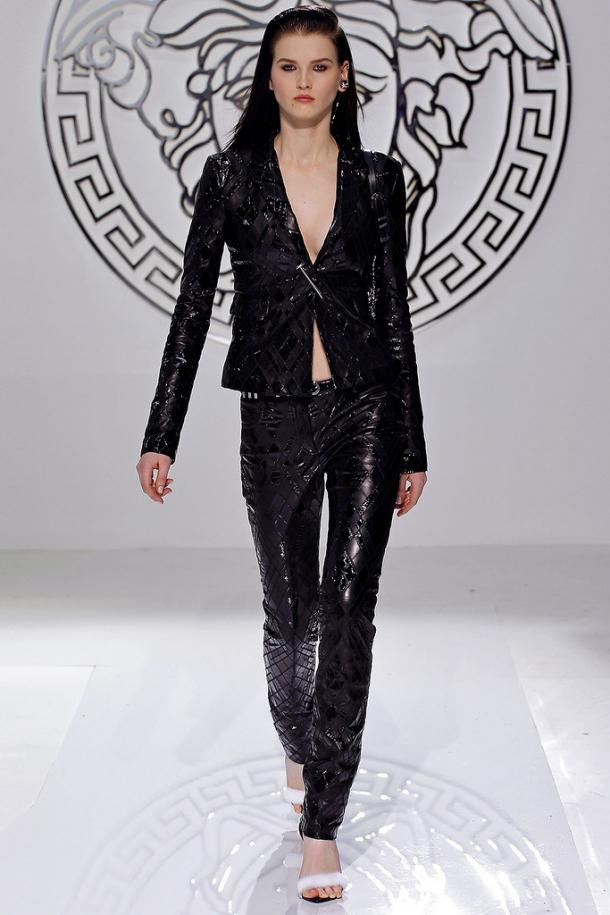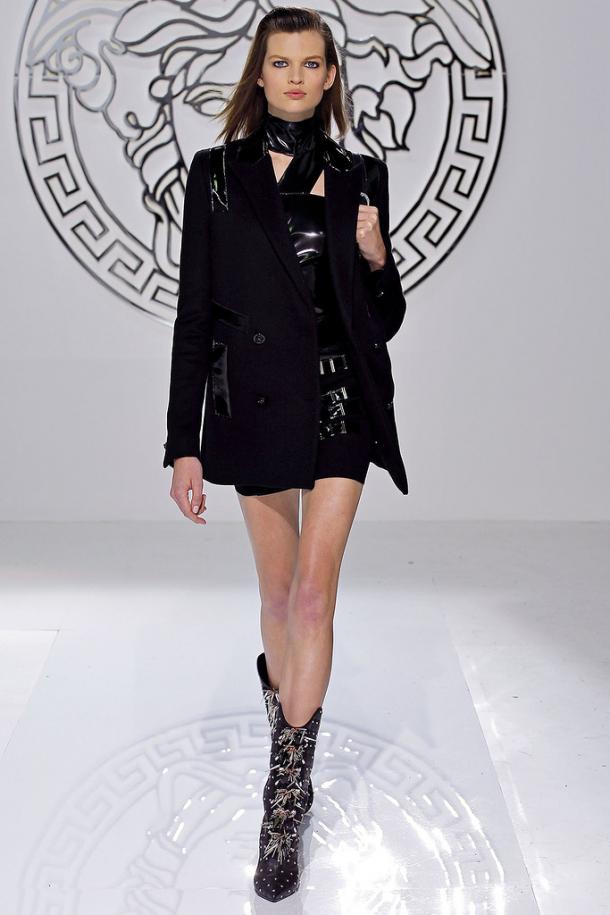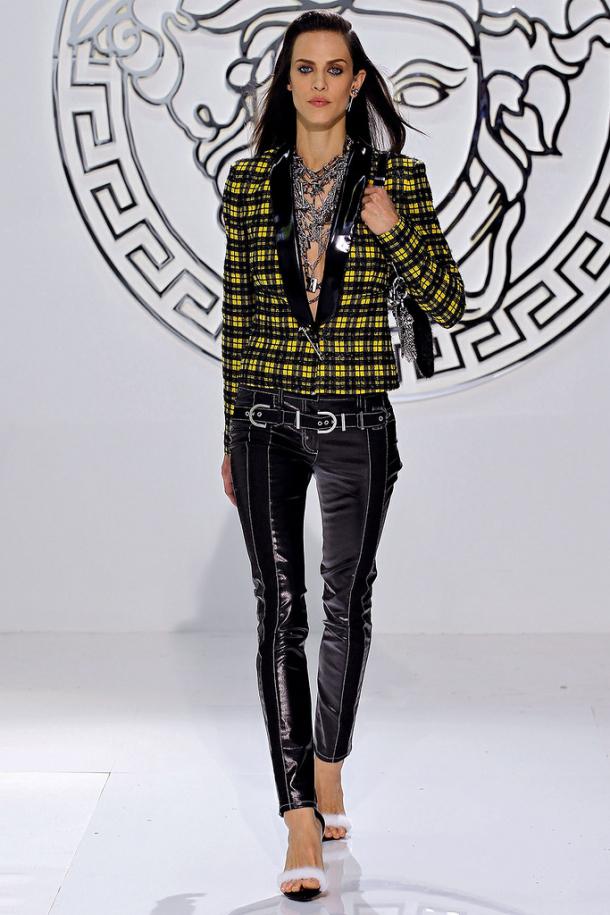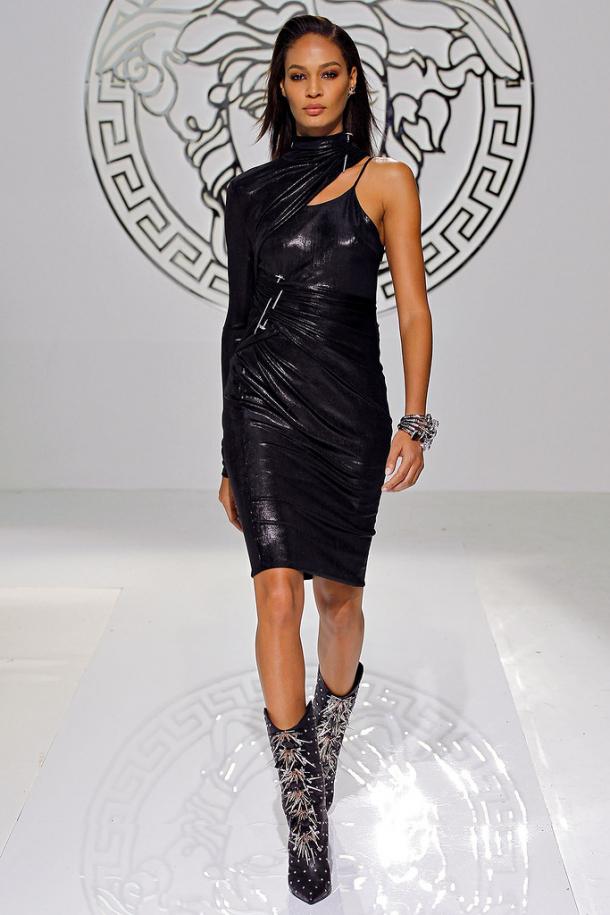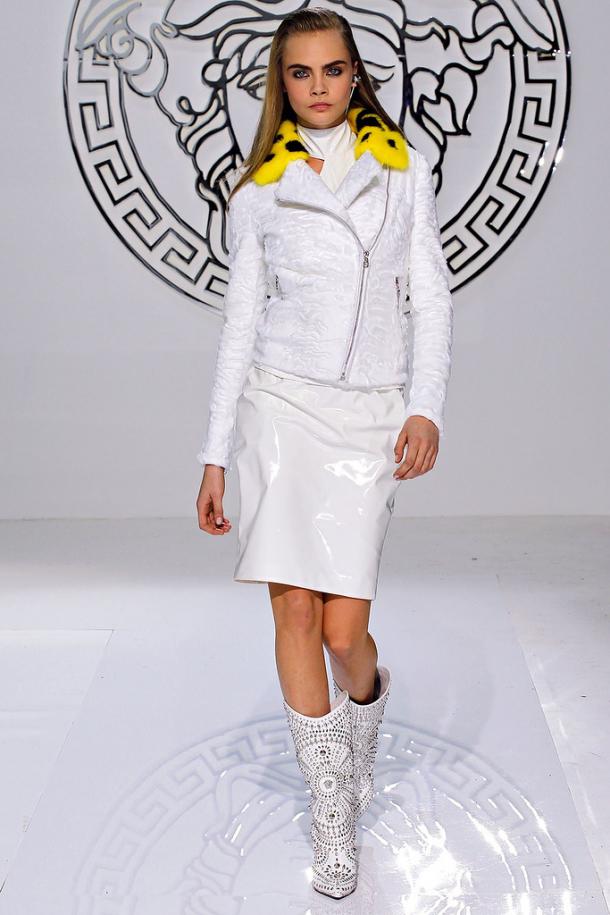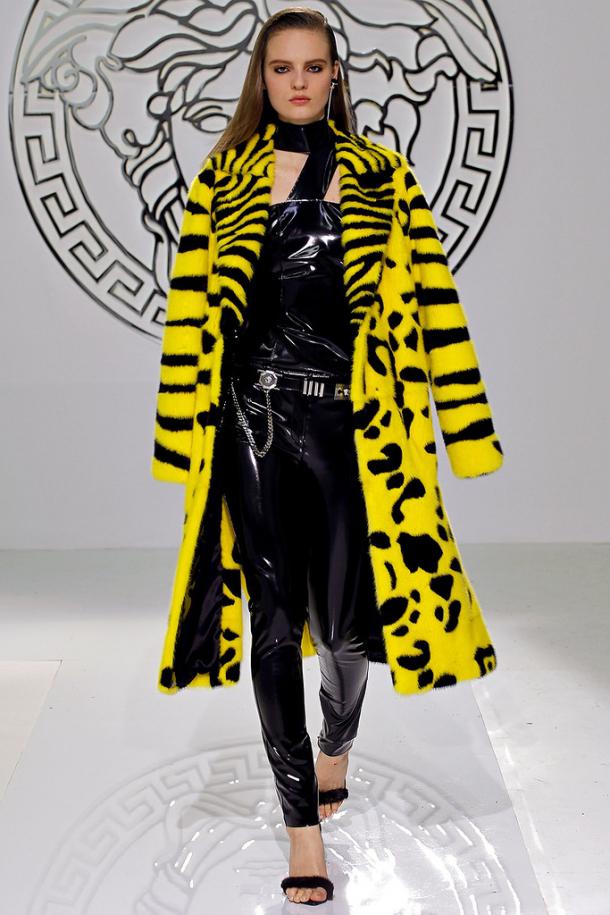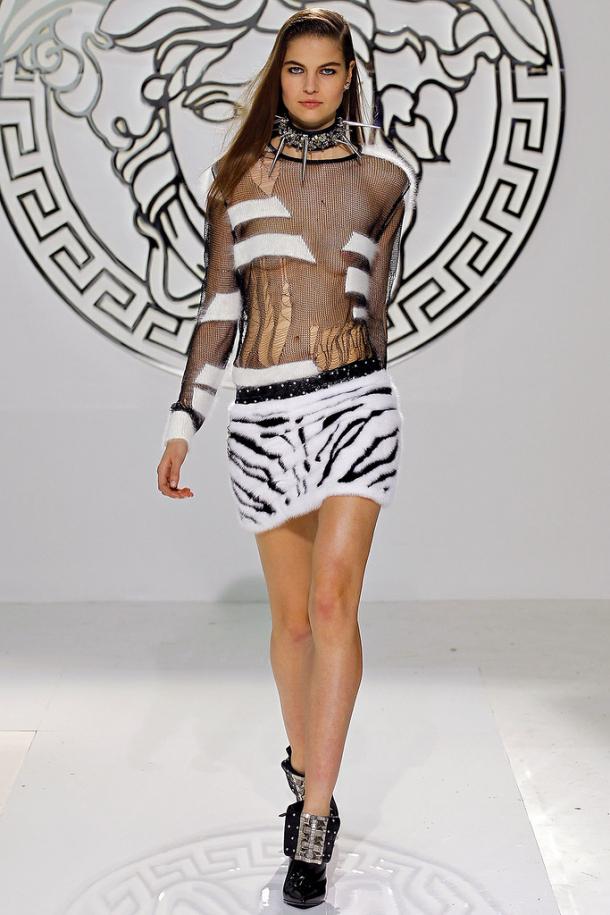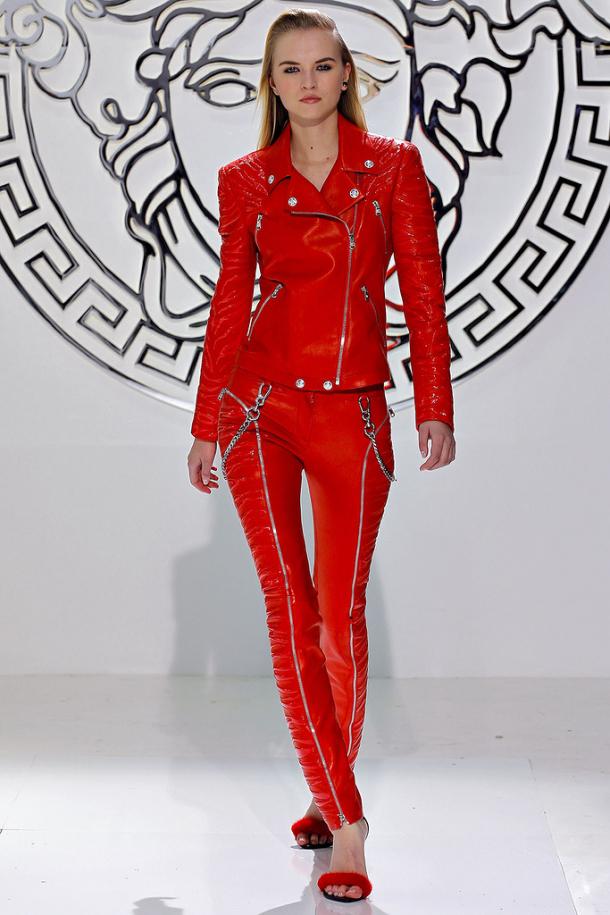 An essential collection - vinyl leather: black, red, white and yellow, which has decorated tops, trousers, skirts and dresses. And abundant metal fittings in the form of chains, spikes and pendants made in the submitted images nebhodimo of irony.
The only reminder that before the public collection for a cool time of the year was colored fur. I do not stay aside and exotic prints.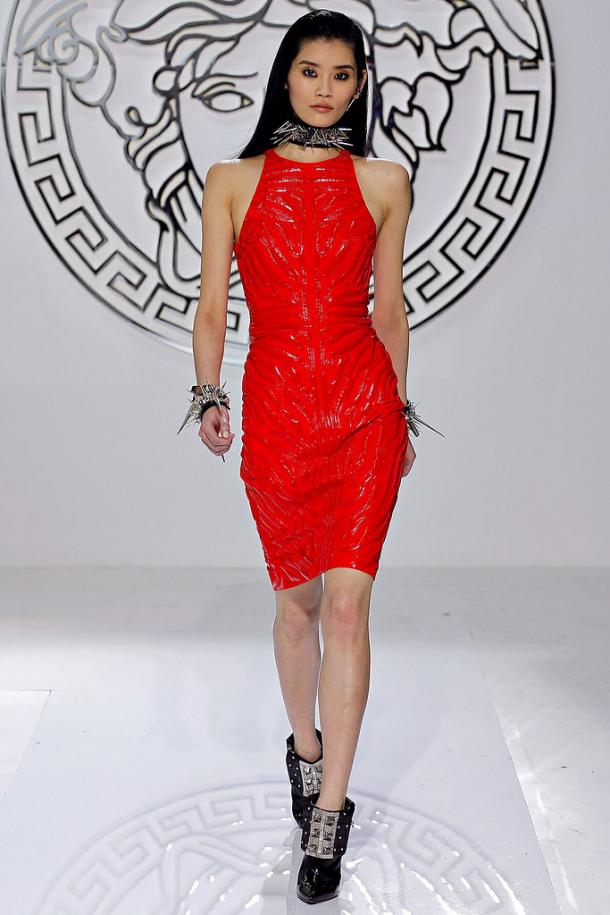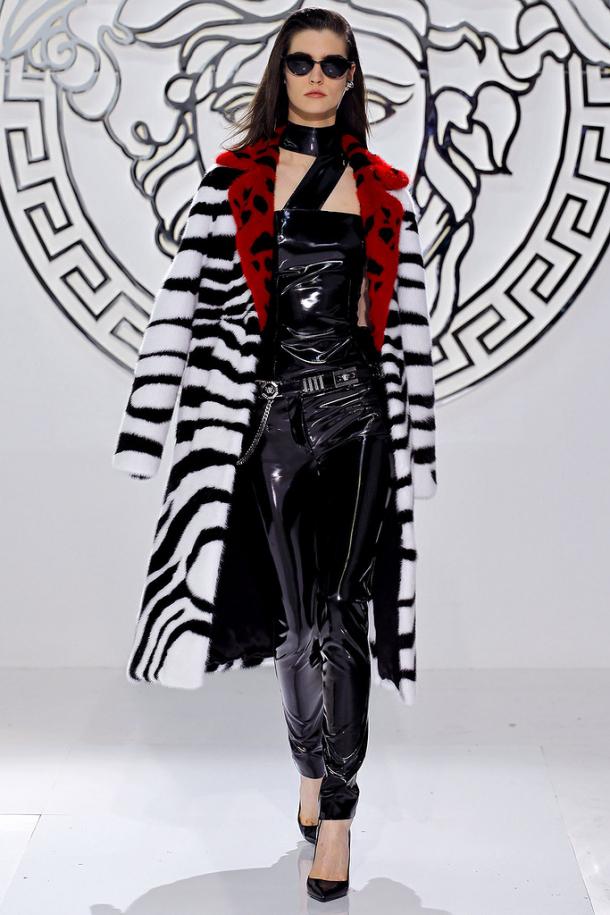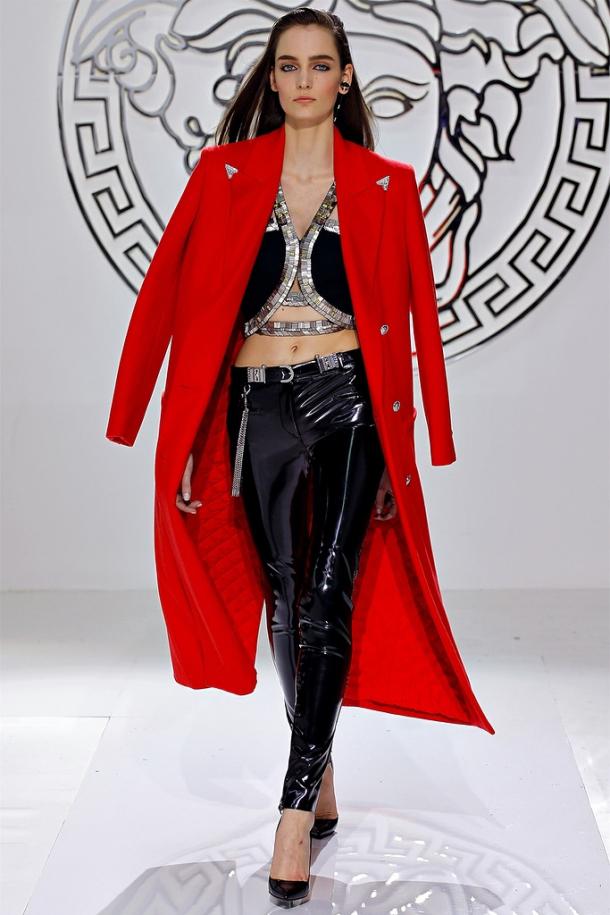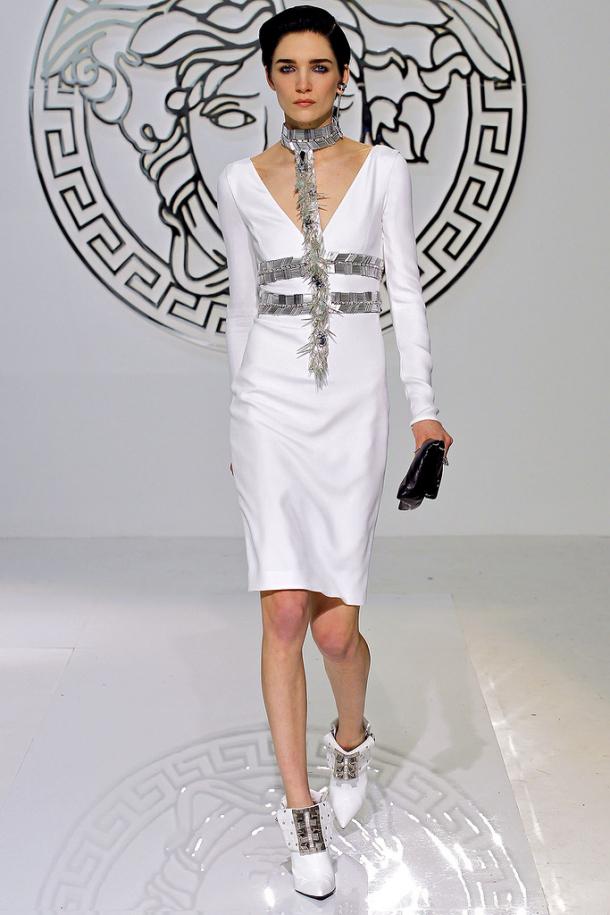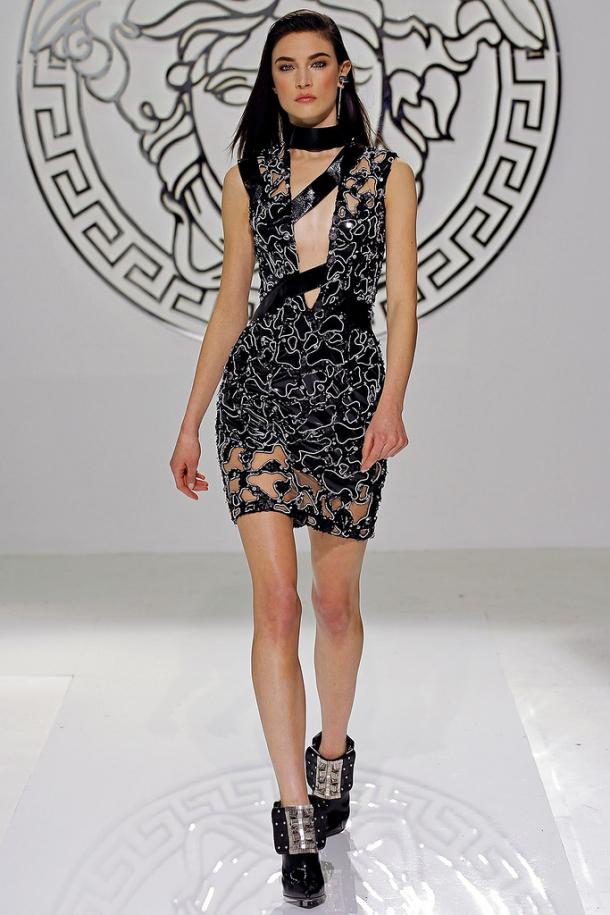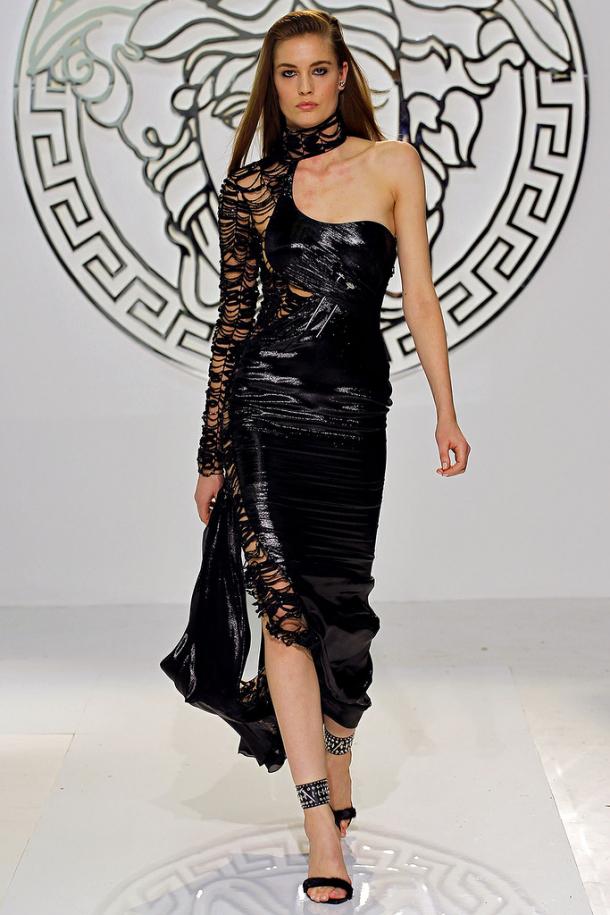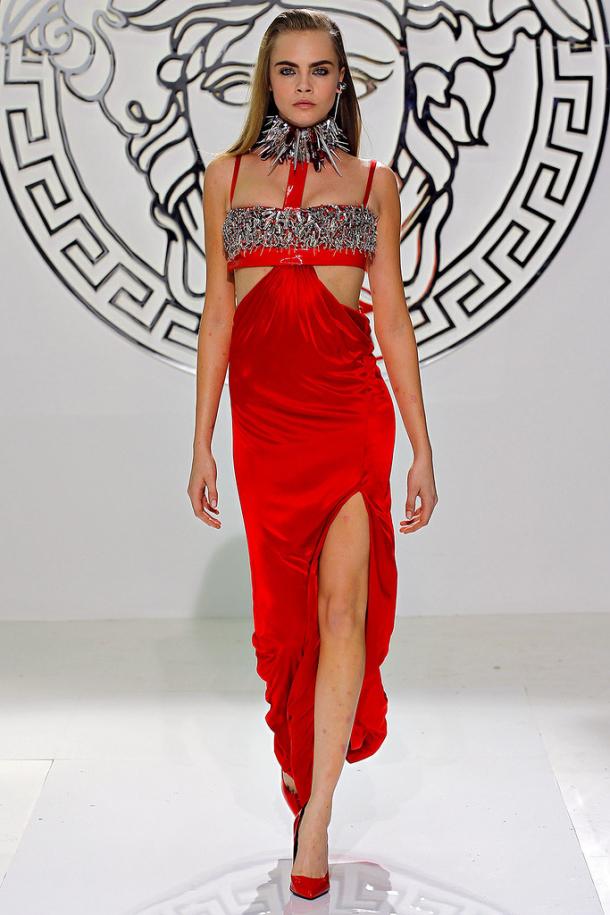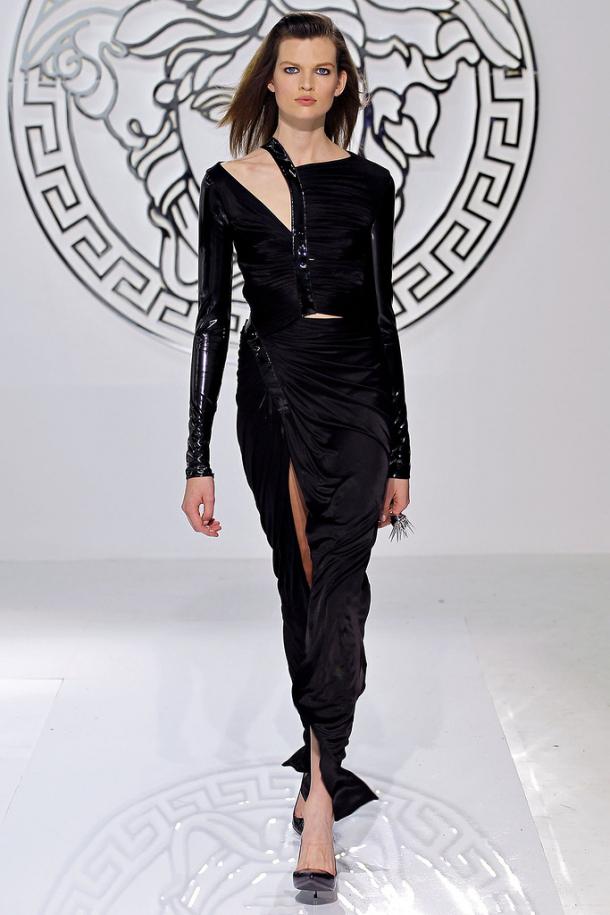 Fashionable palette consisted of a perfect combination of yellow with black color, often diluted red. This color spectrum collection was due to the fact that it was built exactly on the bright contrast of styles. Therefore, the show closed with two models - Daria Strokous and Kasia Struss dressed in white and black vinyl dress - a game of contrasts.
Accessories collection - it boots and boots with high heels, which were decorated with studs and crystals, and studded purses, heavy silver chains, collars, rings and bracelets, again with long spines. This range of accessories is certainly not accidental - it completes the theme of the collection, and adds her aggressive sexuality.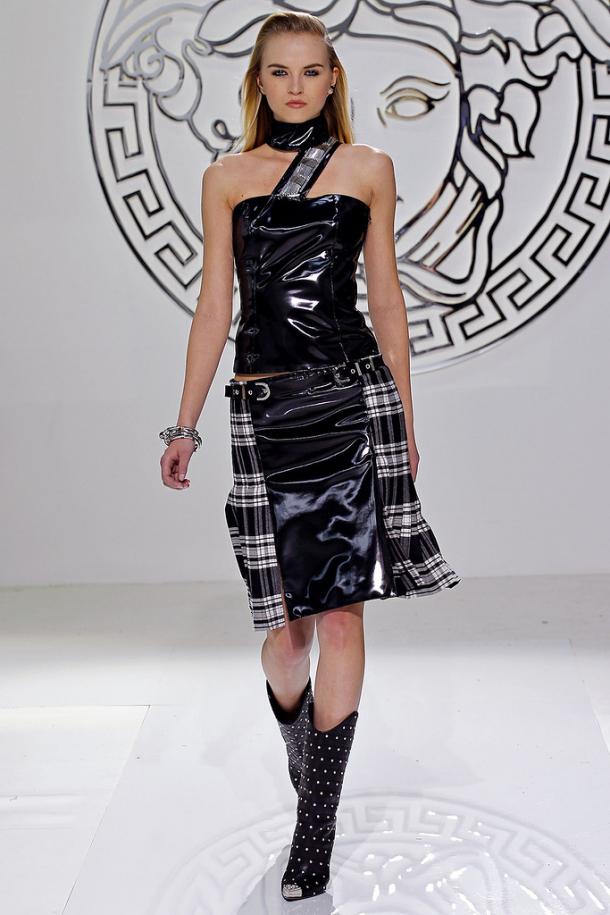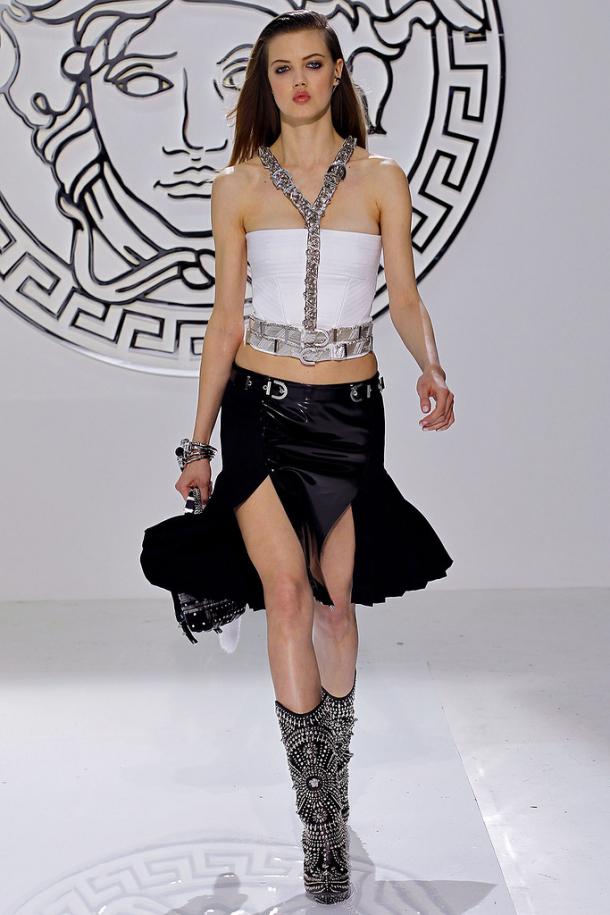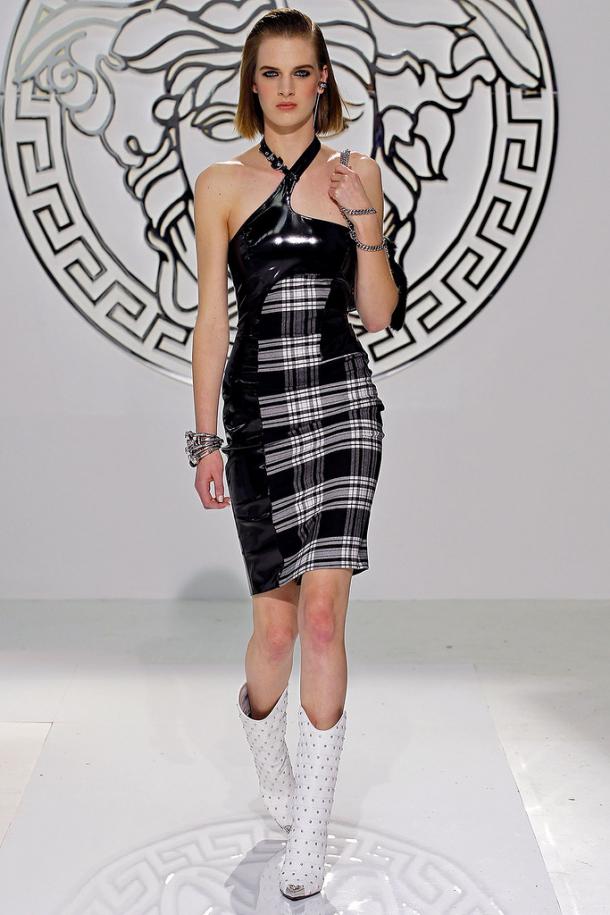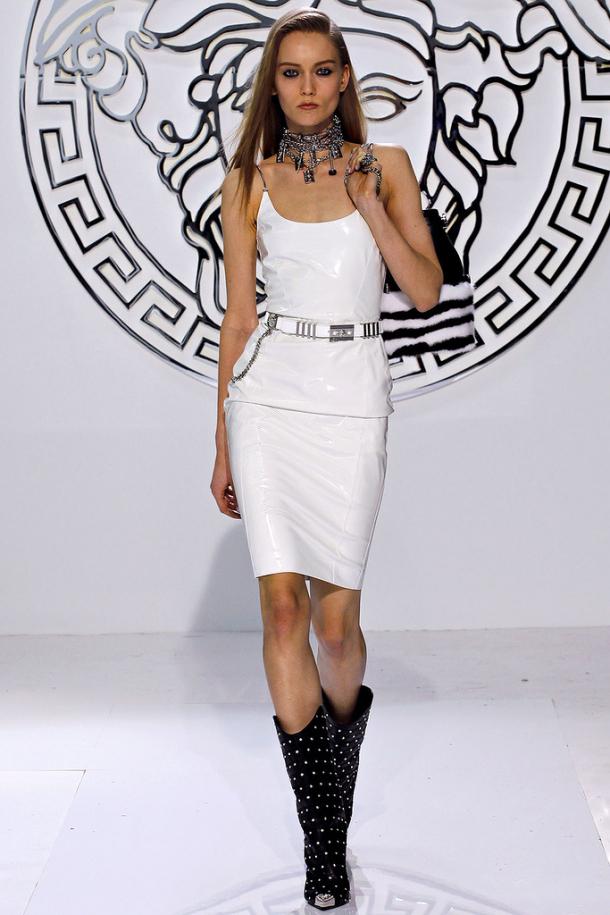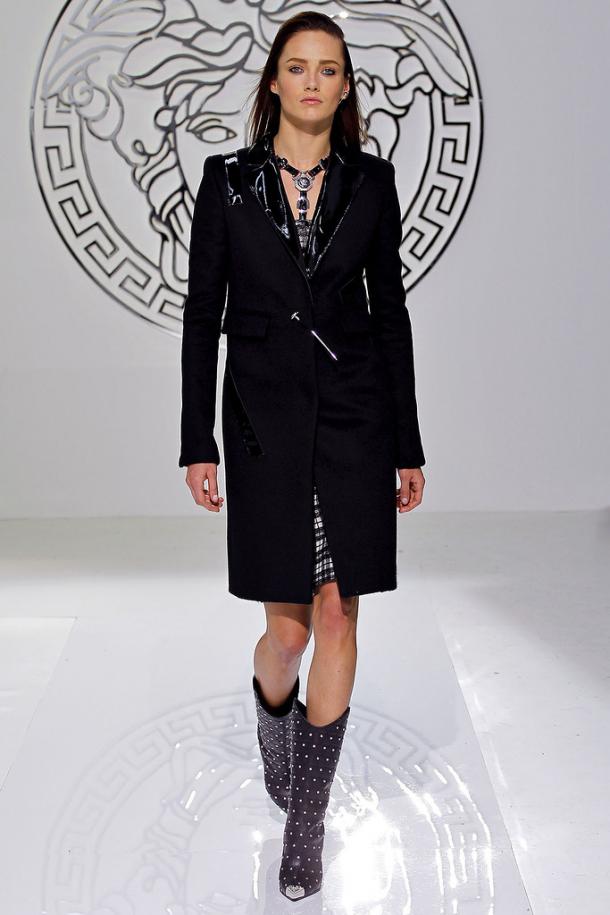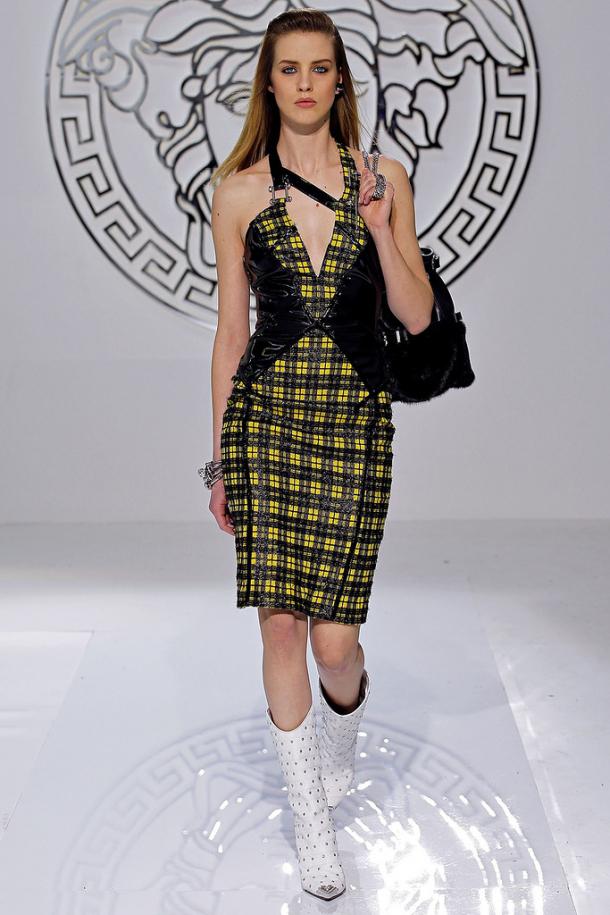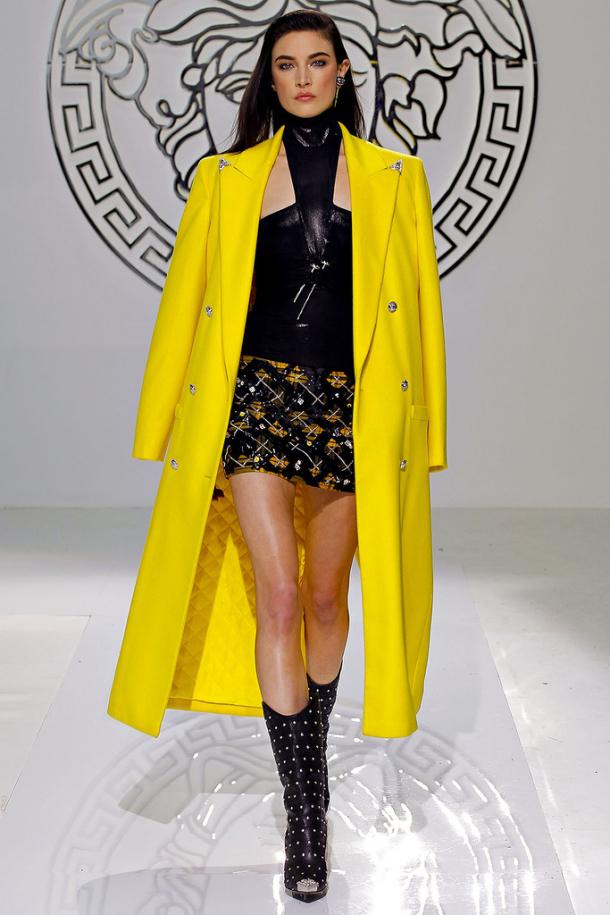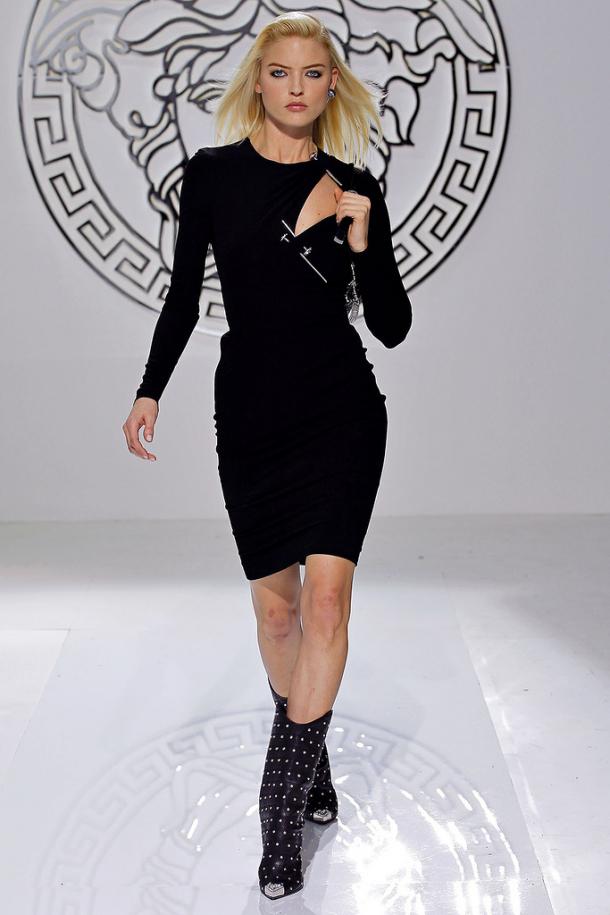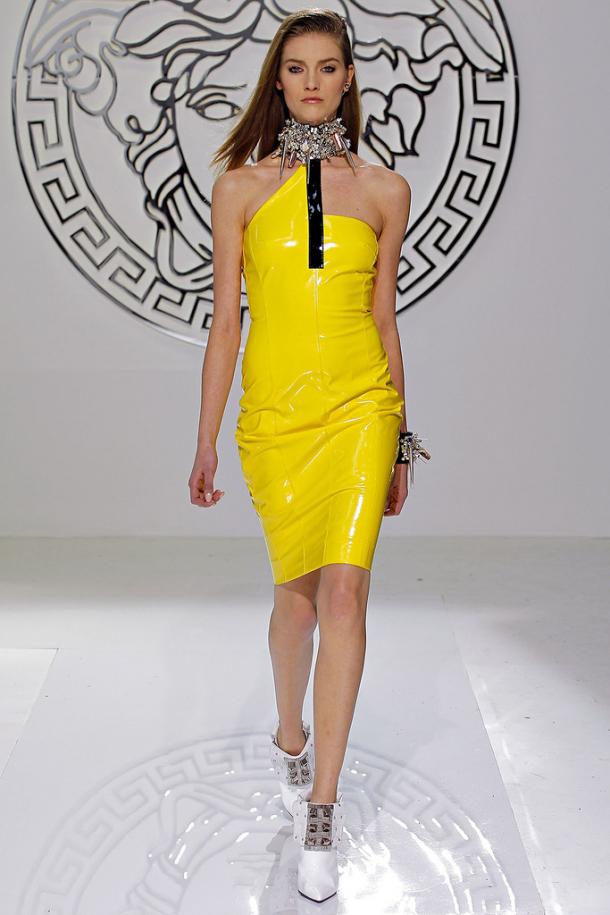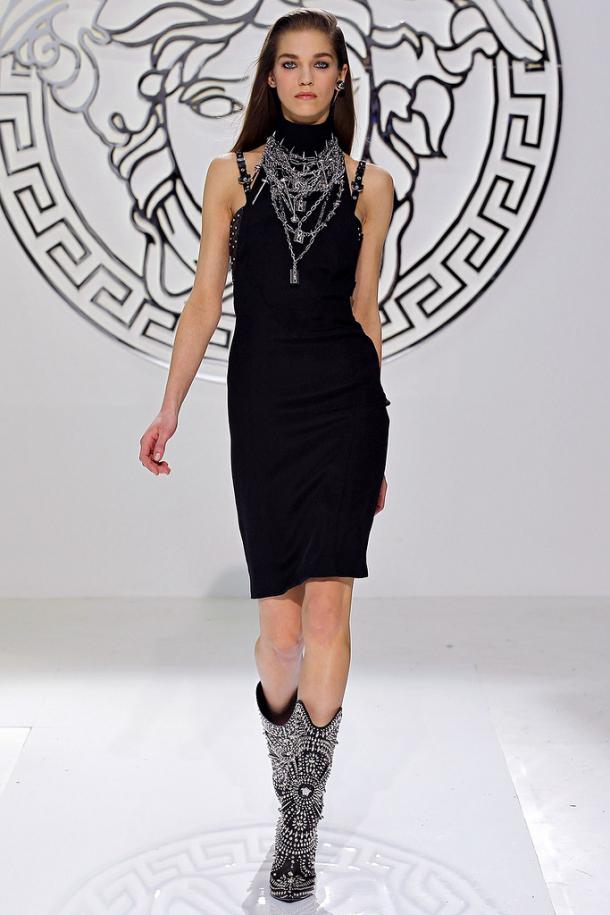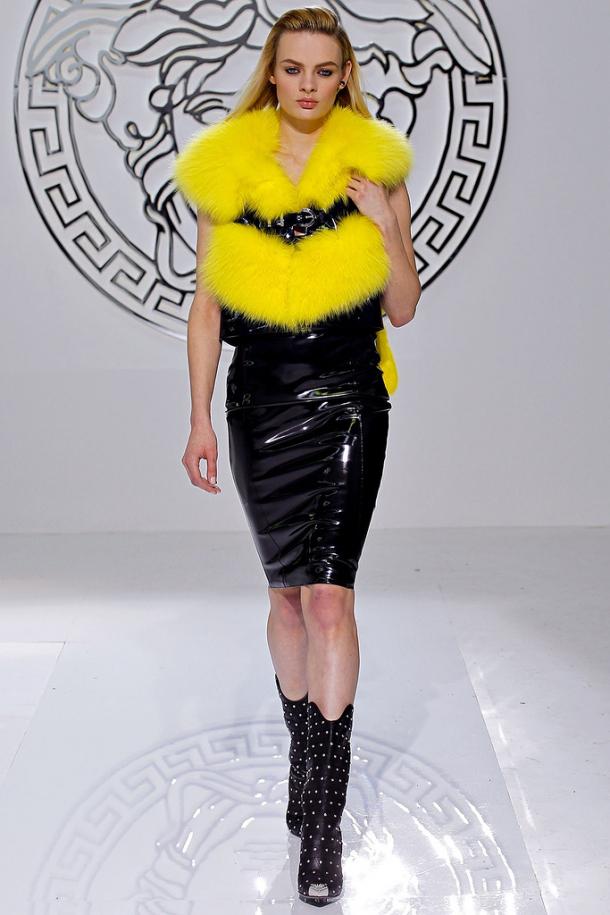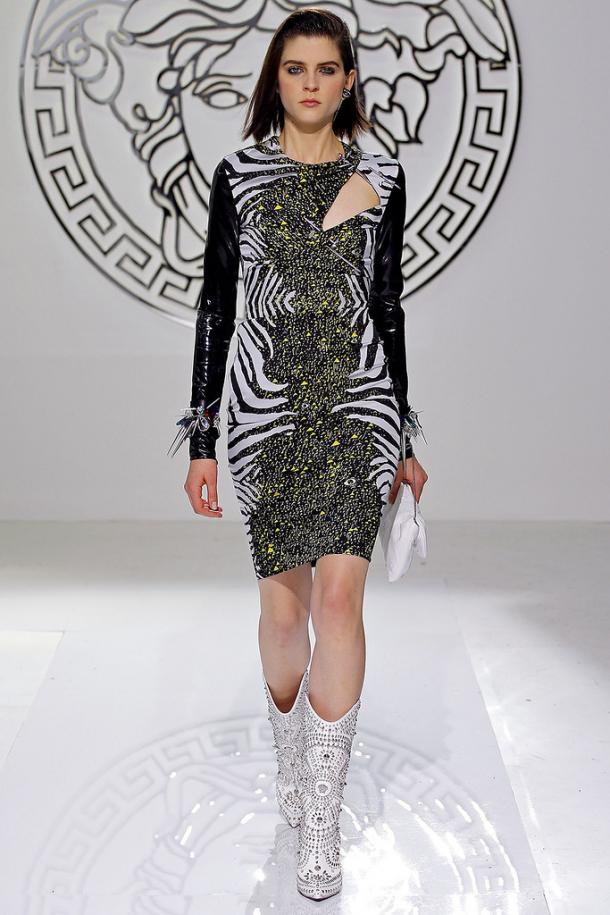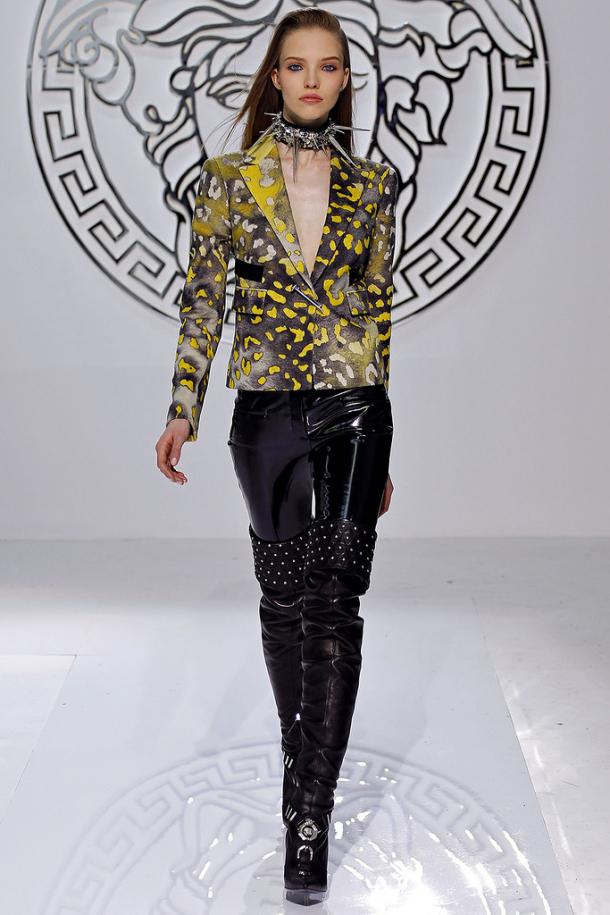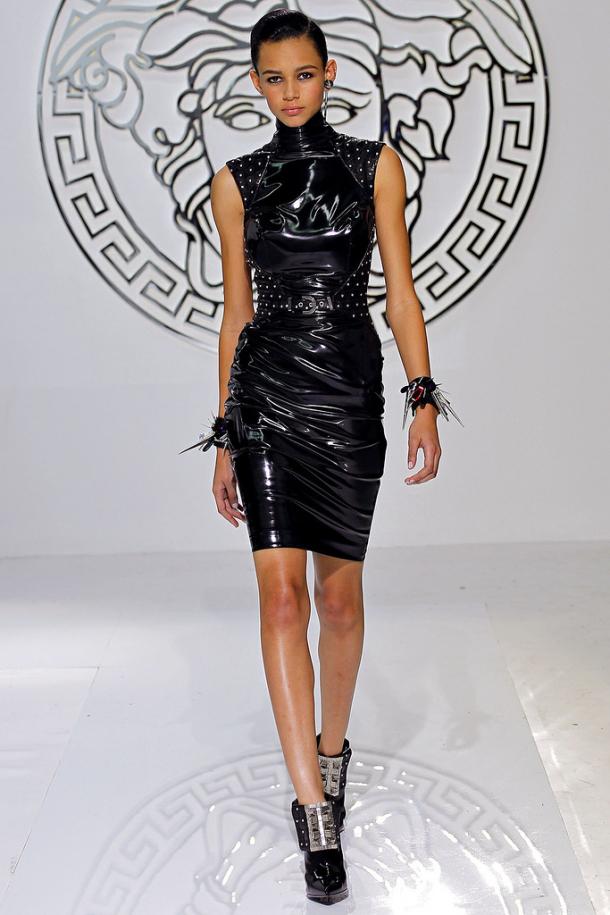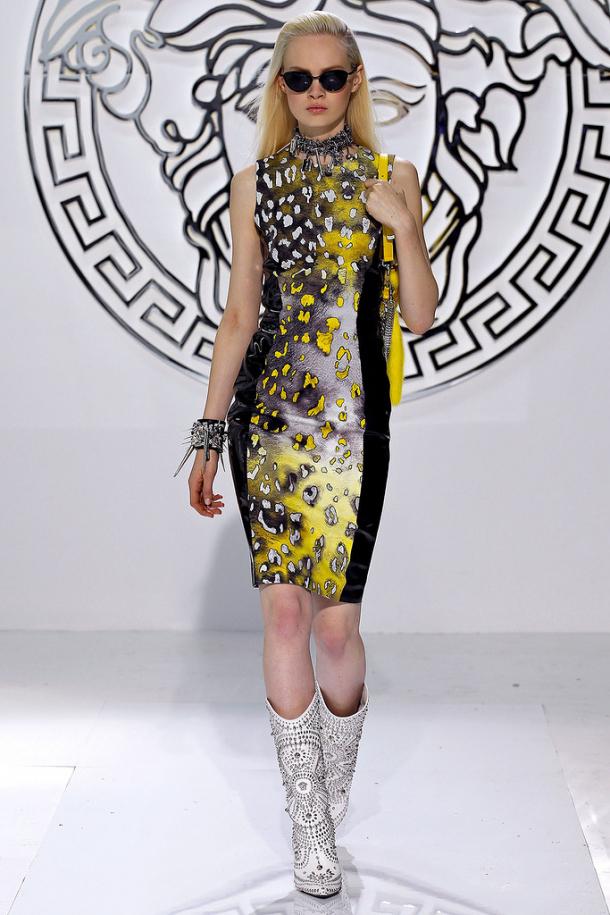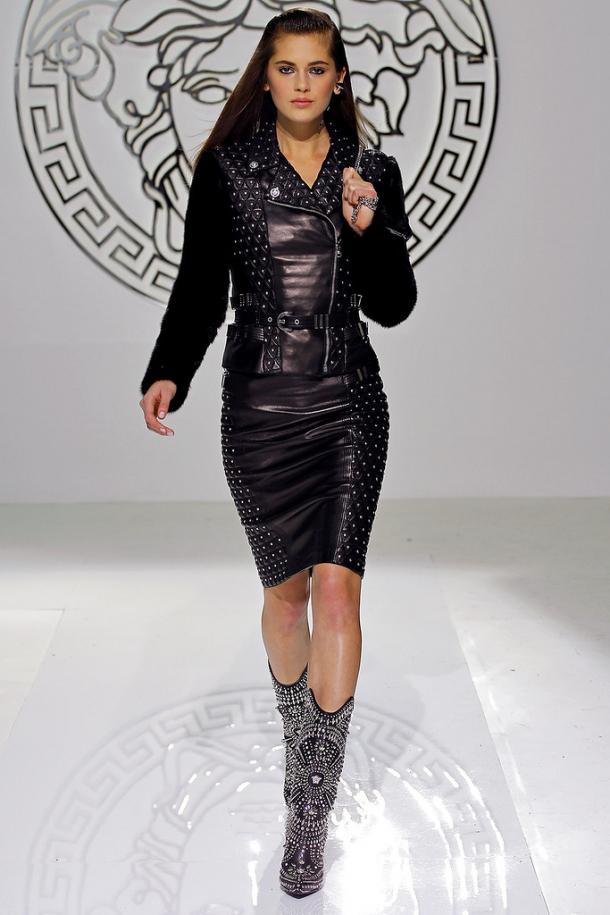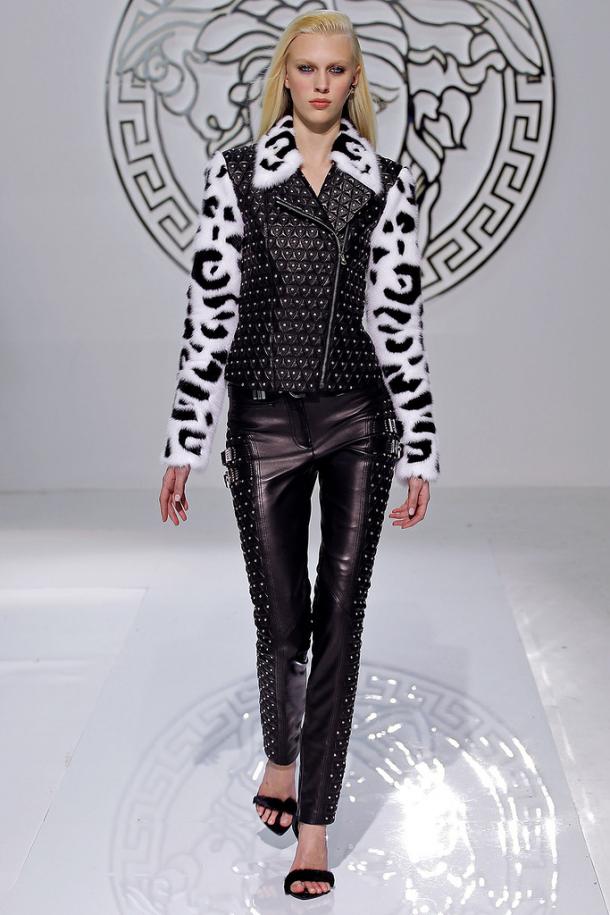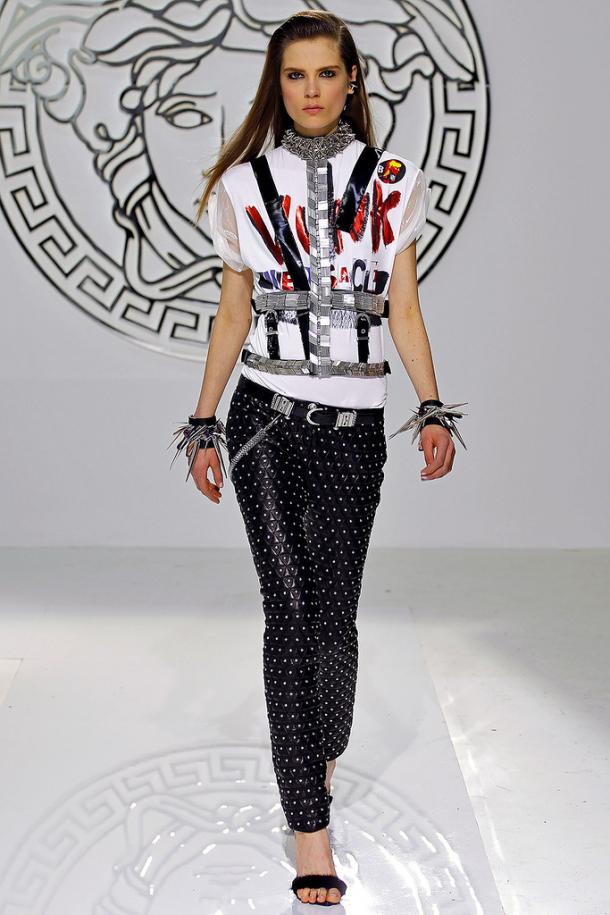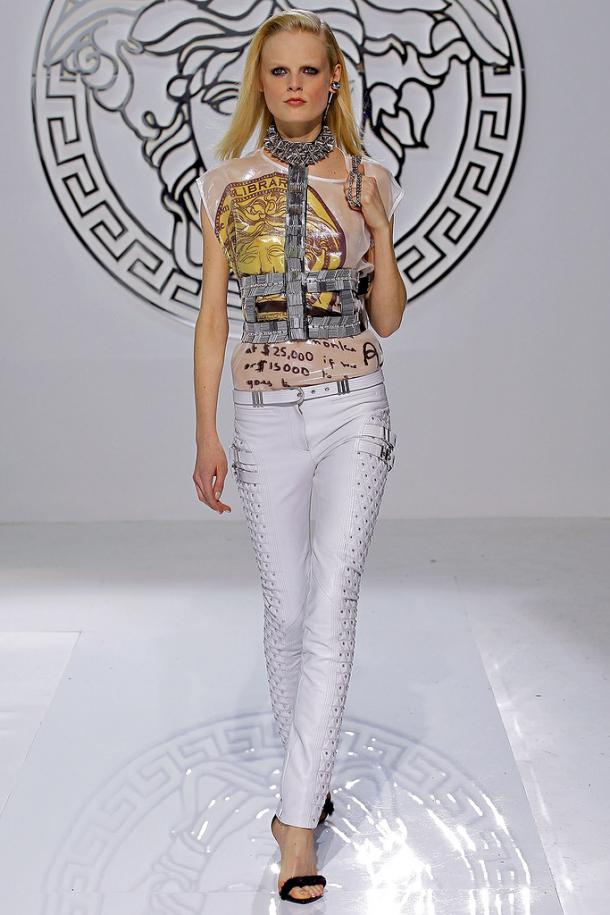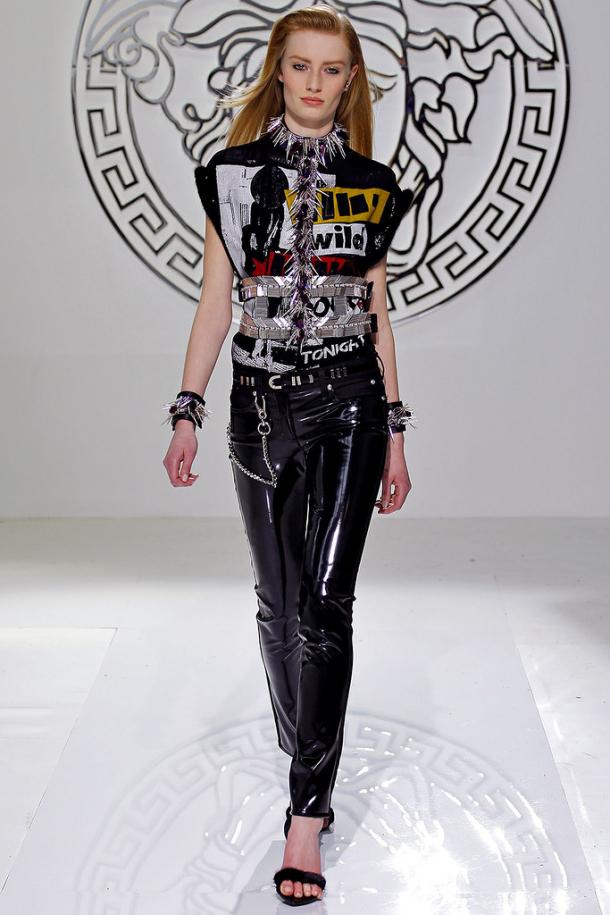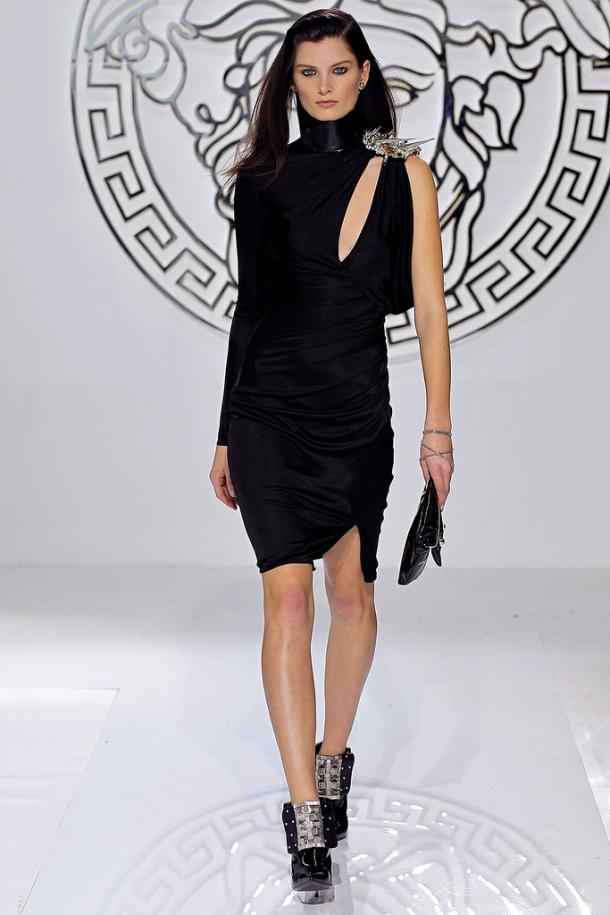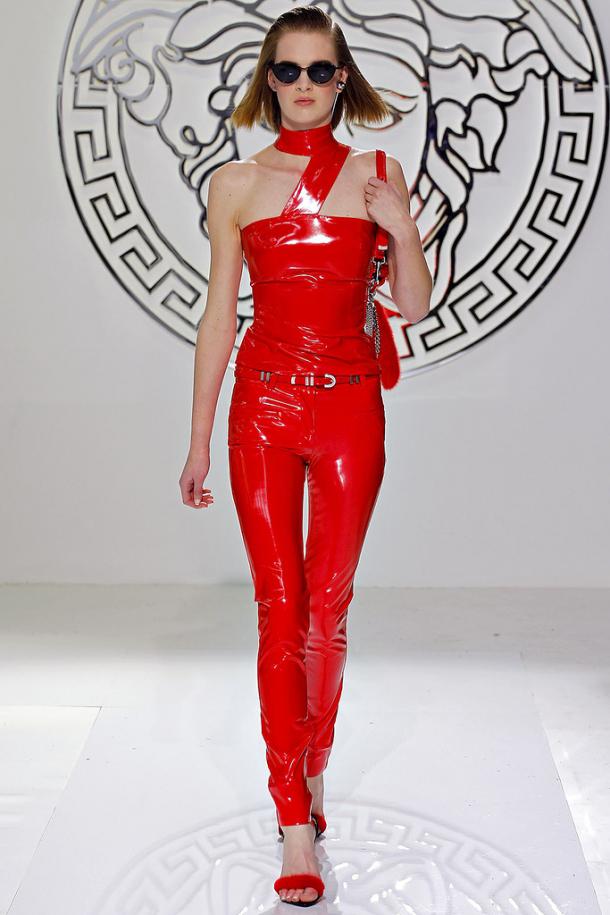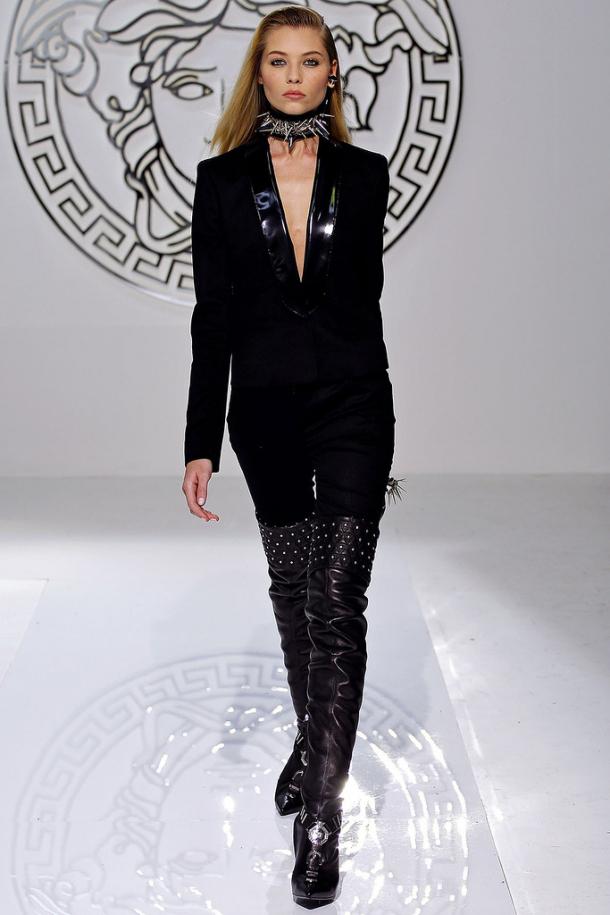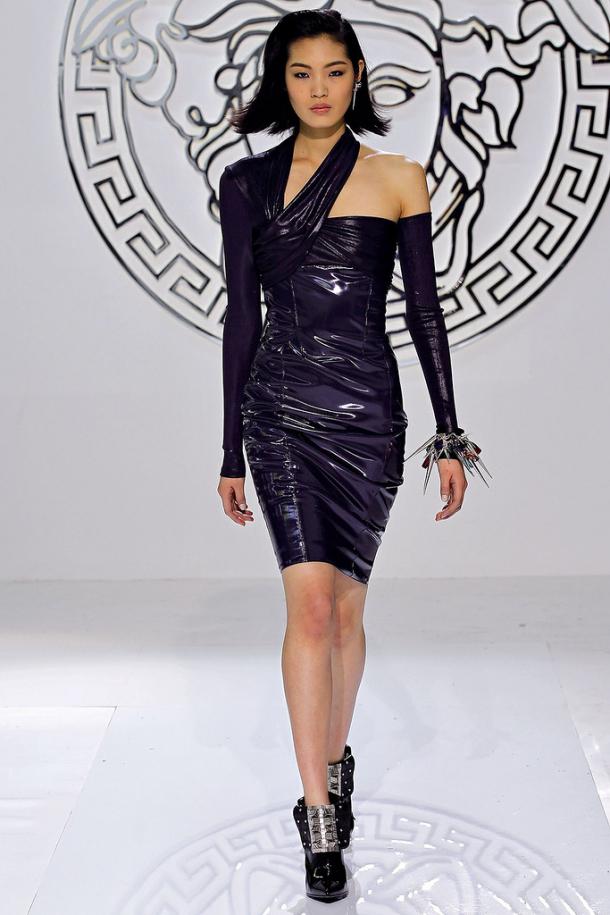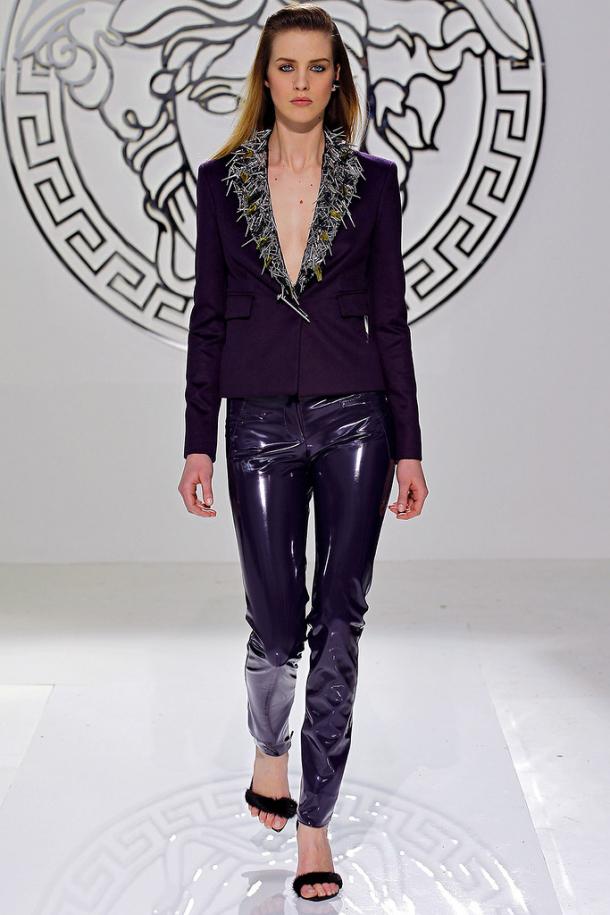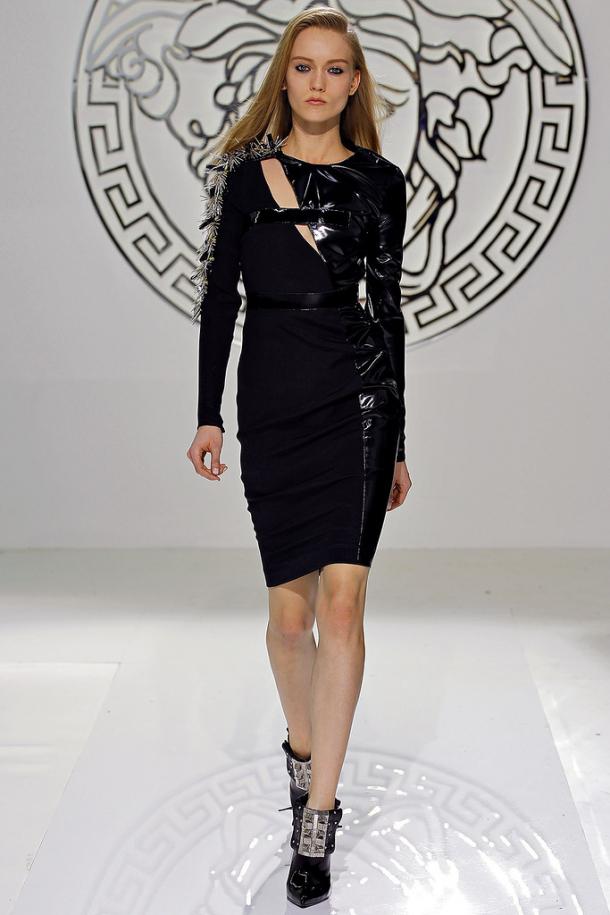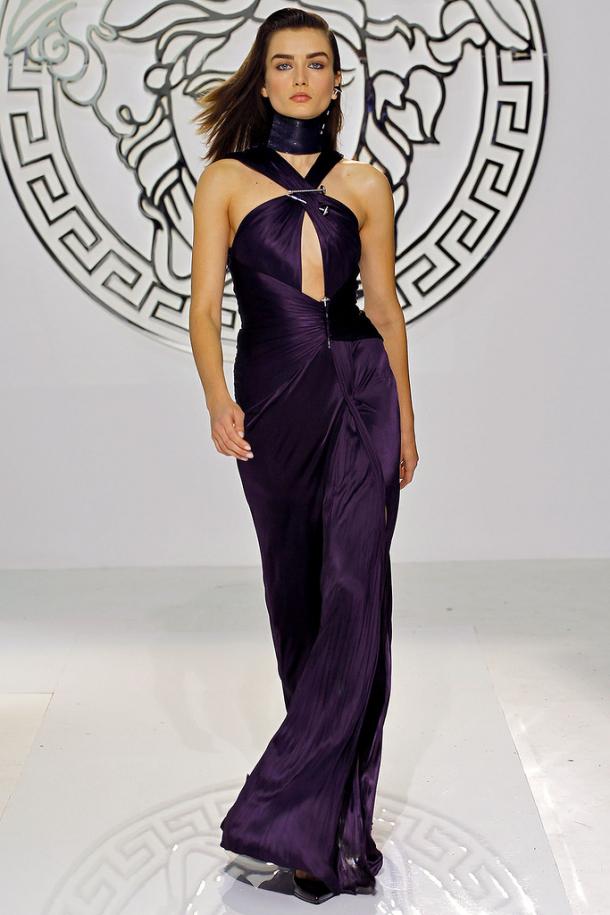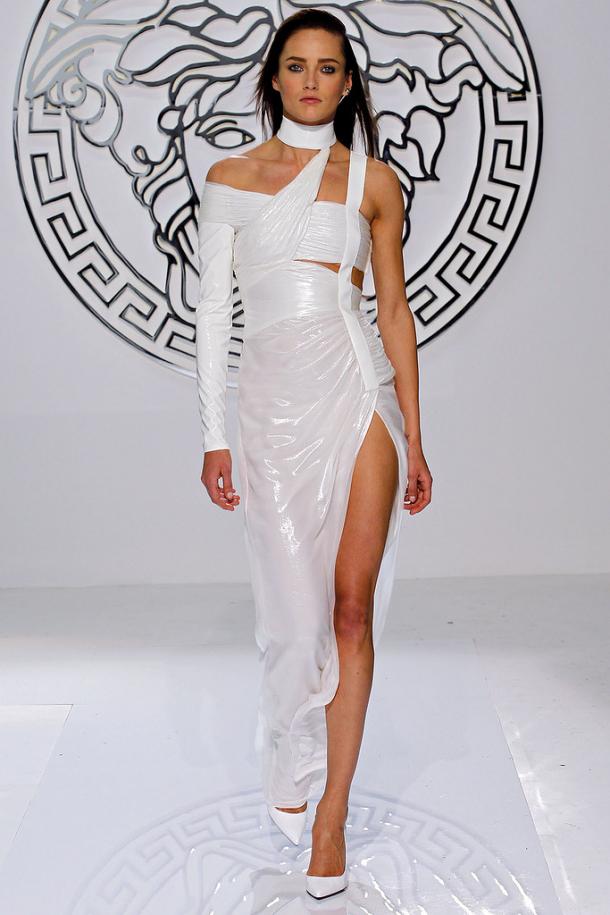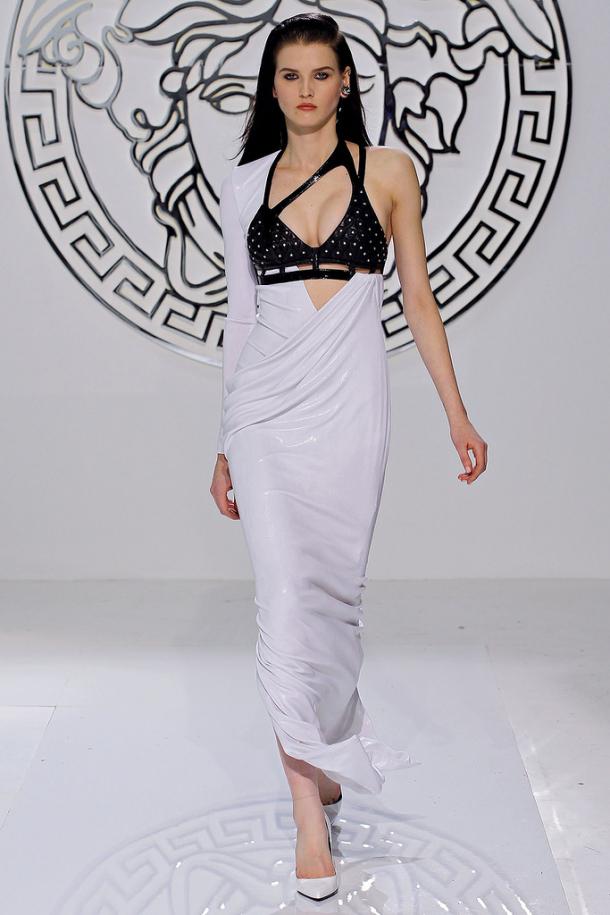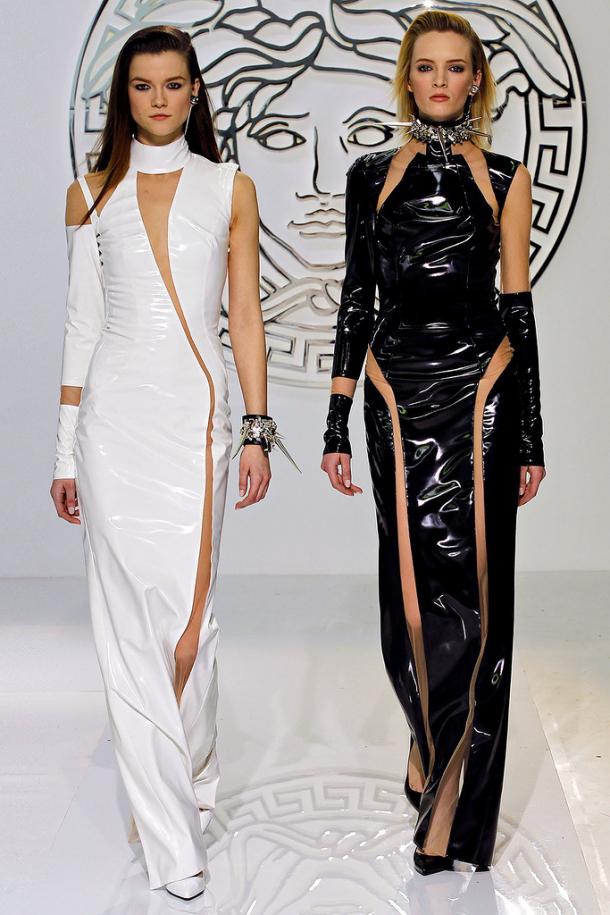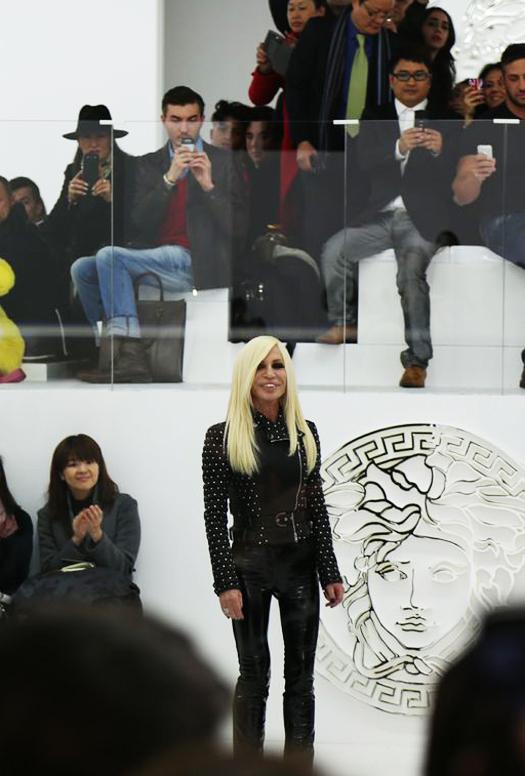 Celebrity guests show Versace became Janet Jackson arrived with her fiance, businessman Wissam Al Mana.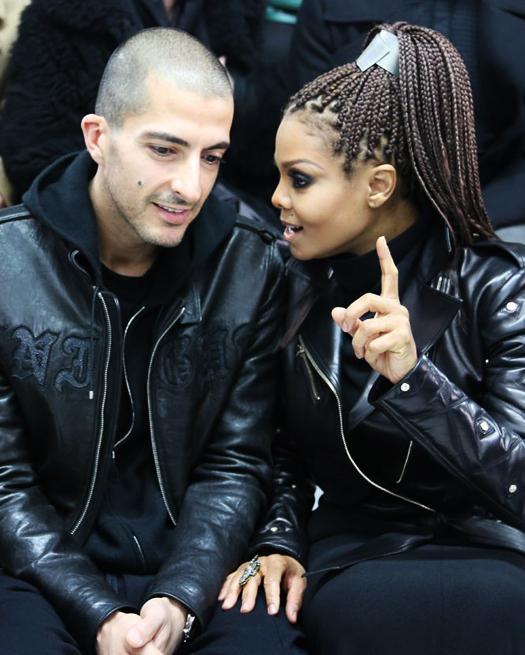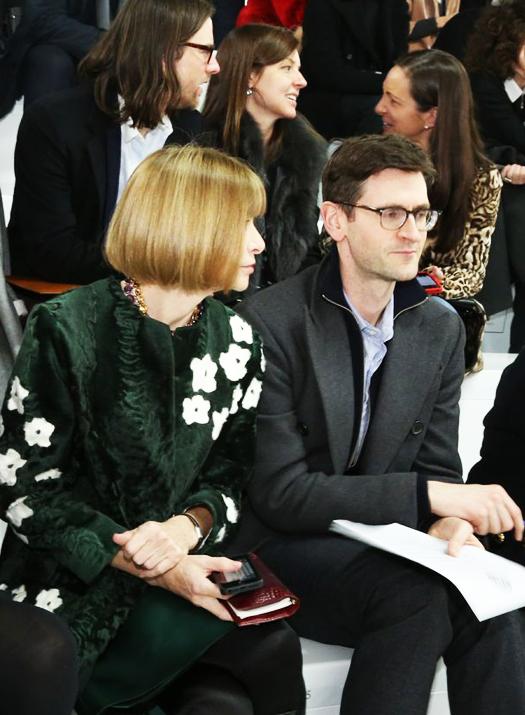 Anna Wintour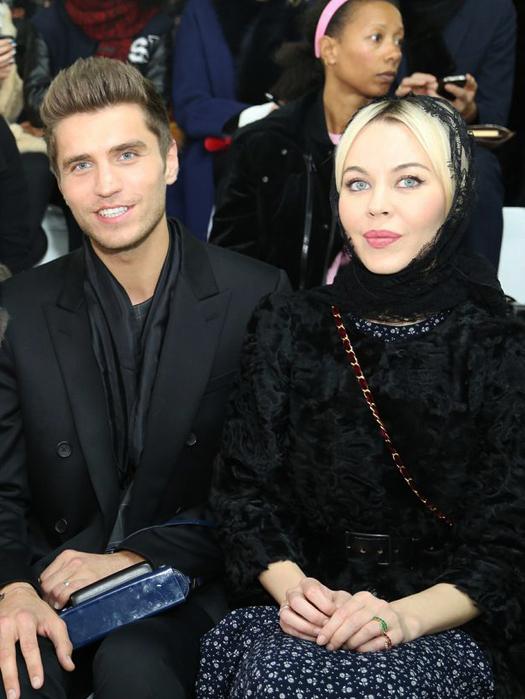 Frol Burimsky and Ulyana Sergeenko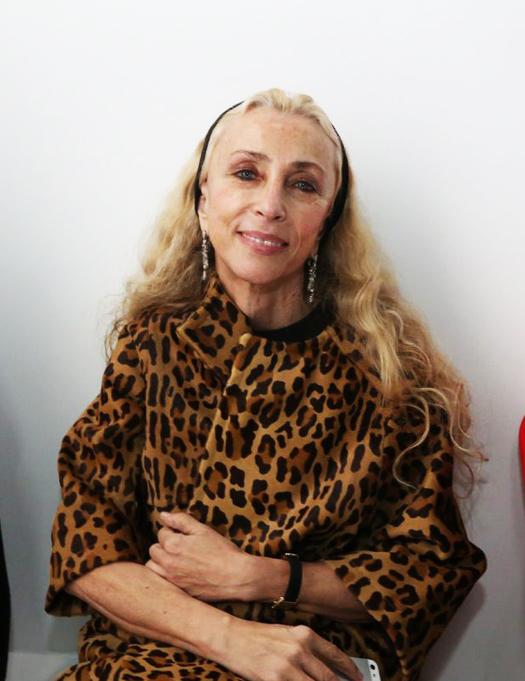 Frank Sotstsani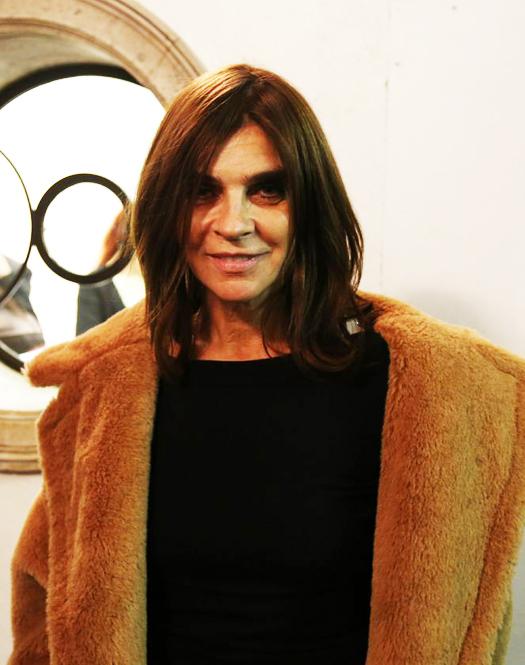 Carine Roitfeld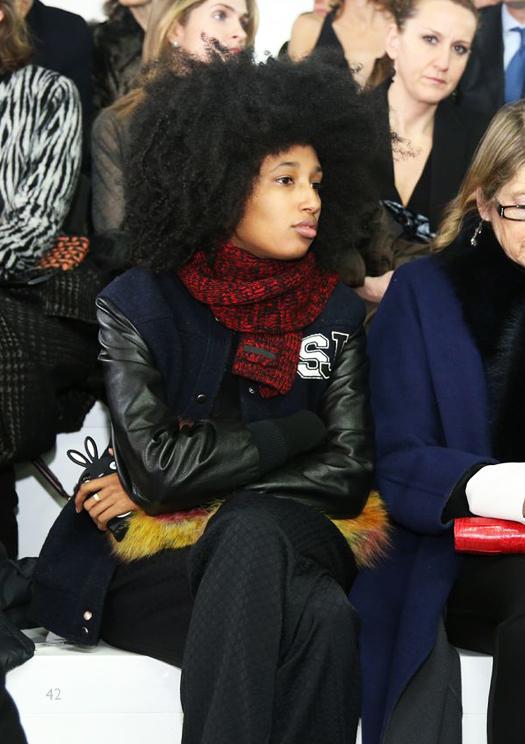 Julia Sarr-Zhamo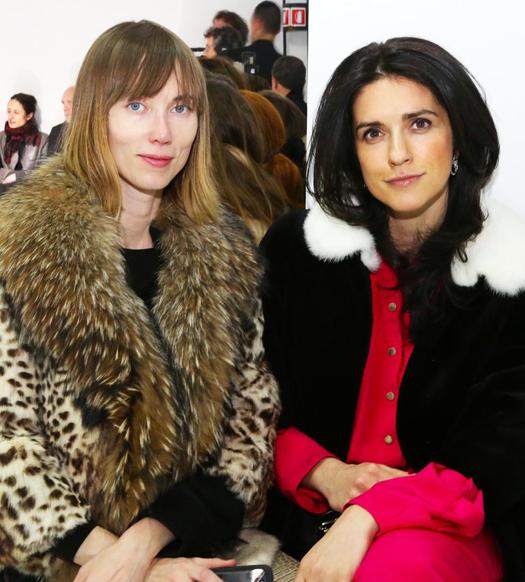 Anna and Ksenia Solovyova Zyurova
Olga Dunin and Victoria Davydova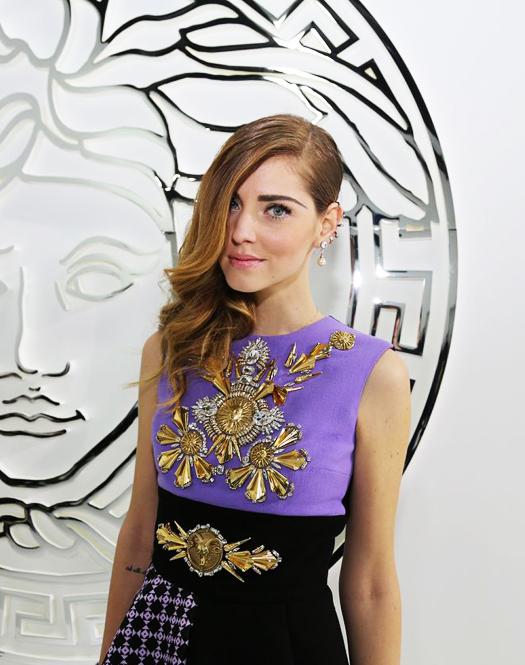 Chiara Ferrand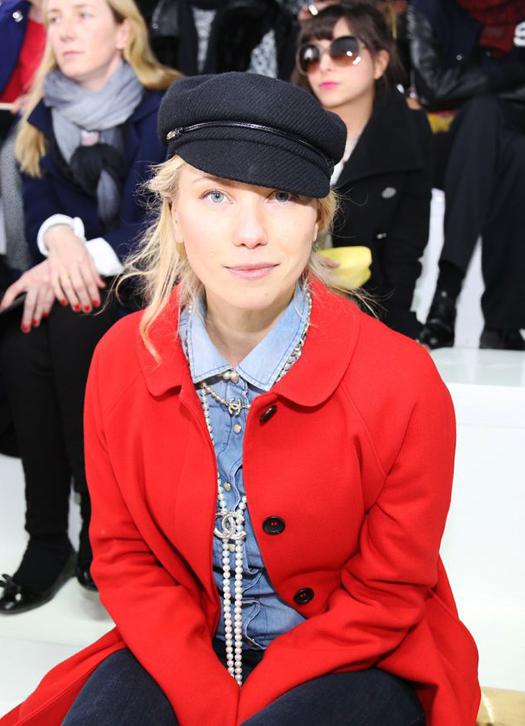 Jeanne Chamomile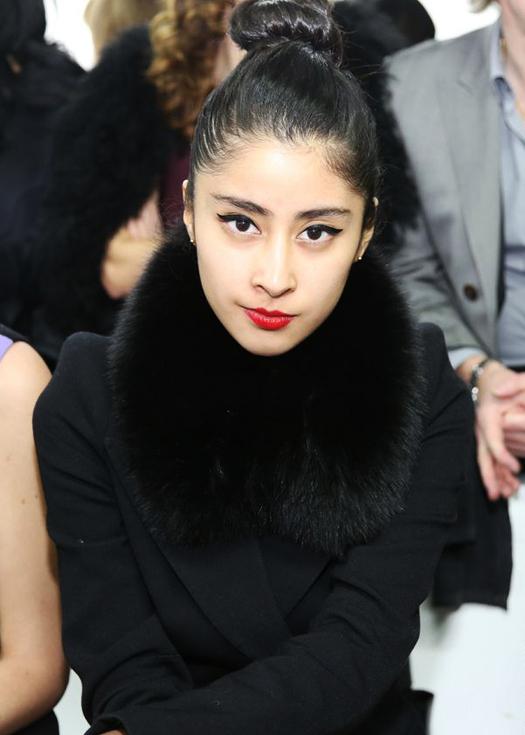 Danny Elias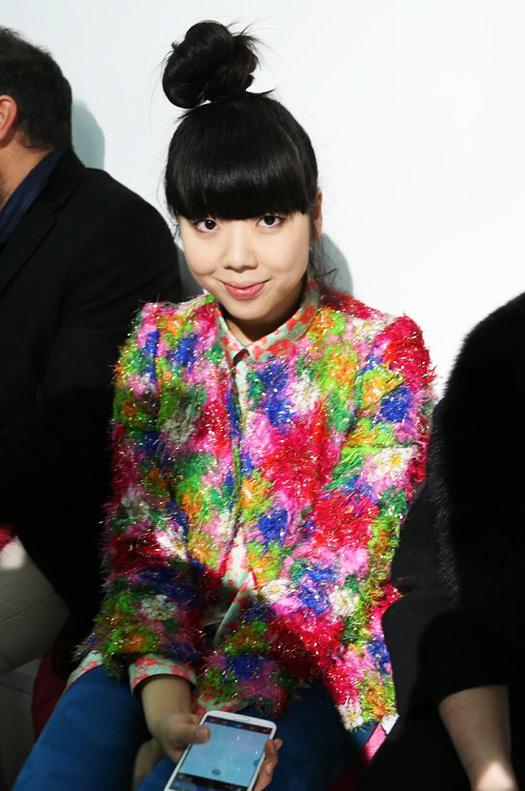 Susie Bubble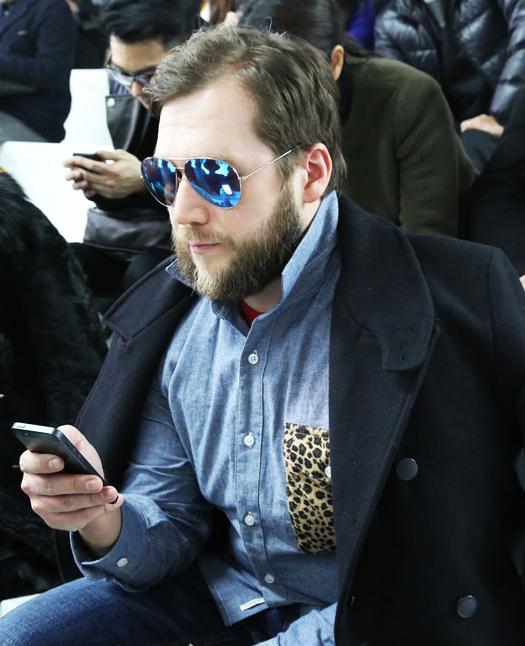 Petr Aksenov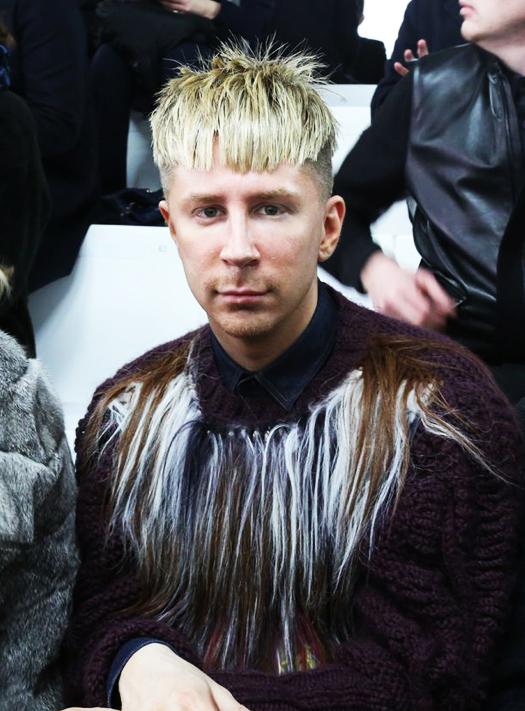 Kyle Anderson