German artist Vigmenu The Diet (Diet Wiegman) manages to create irregularly shaped compound that, when light is incident in his reflection to the smallest detail repeated famous silhouettes.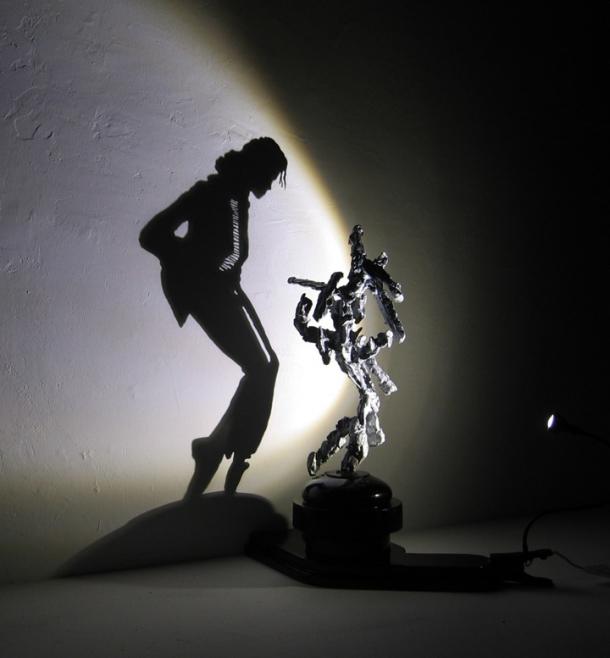 This is a game of light and shadow. Amazing and mysterious ways Vigmen leads the audience into raptures. At first glance, abstract shapes with the right angle turn into historical figures, celebrities, movie stars, or simply familiar objects.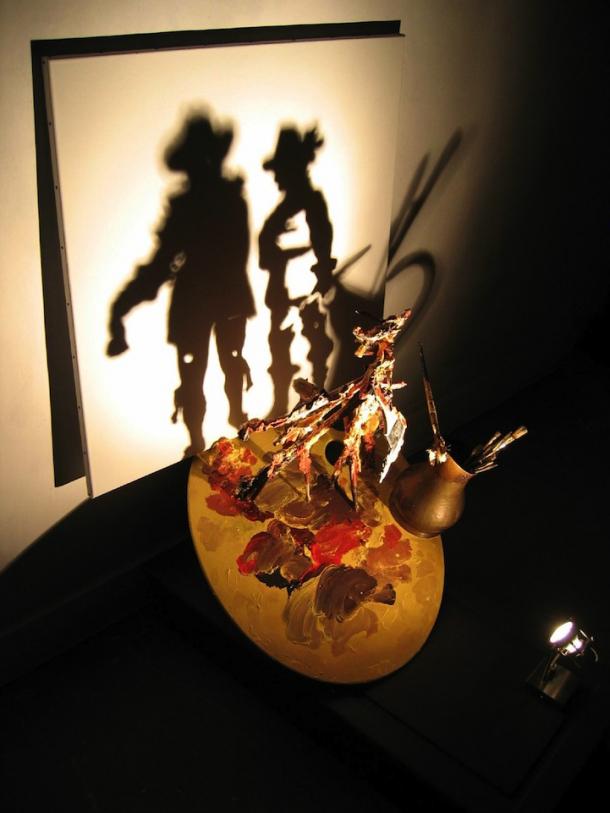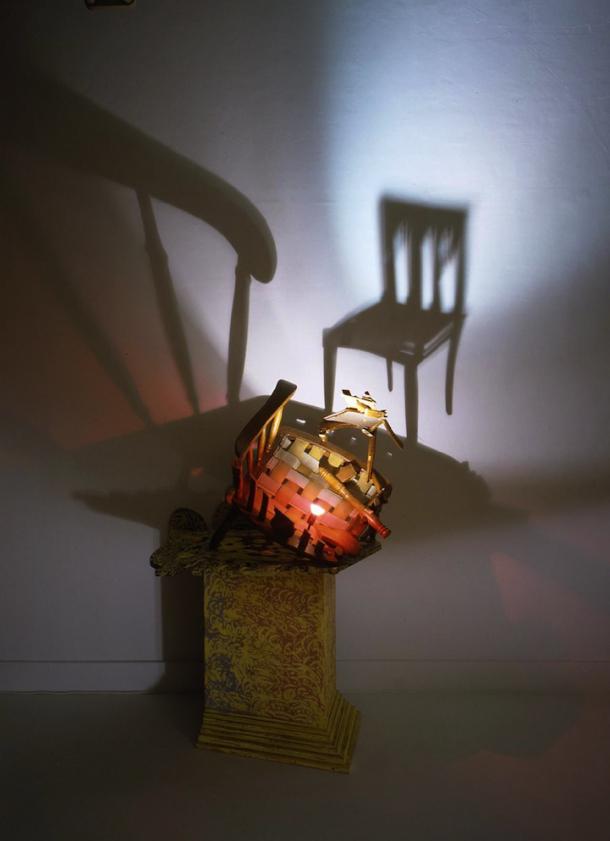 Glass bottles in his reflection repeat exactly the sculpture of Venus de Milo, the sparkling stones necklace mimic the dollar sign and the metal plate with the remnants of a meal turns into a globe. Among the works of the author, and the King of Pop, Michael Jackson, and sculptures of Michelangelo and David.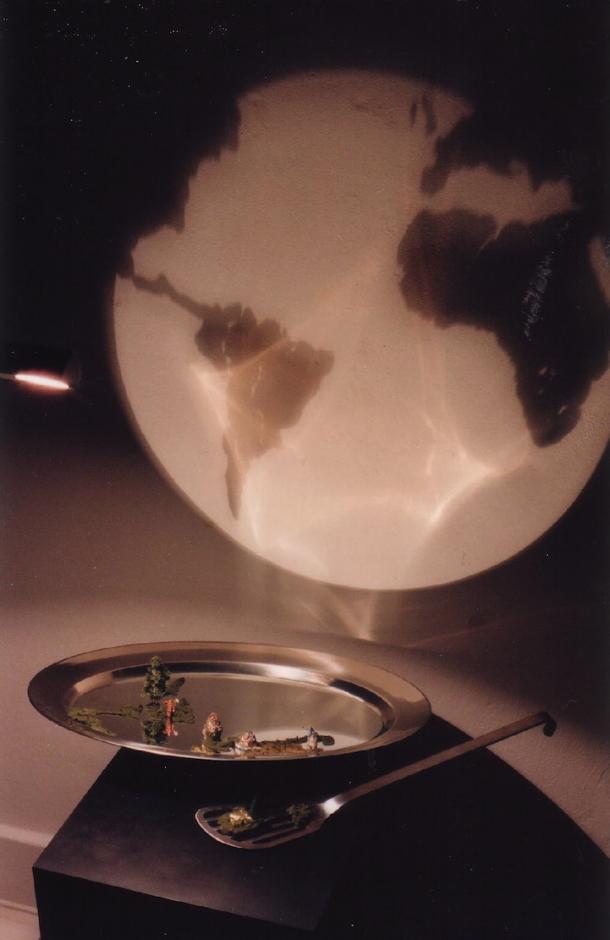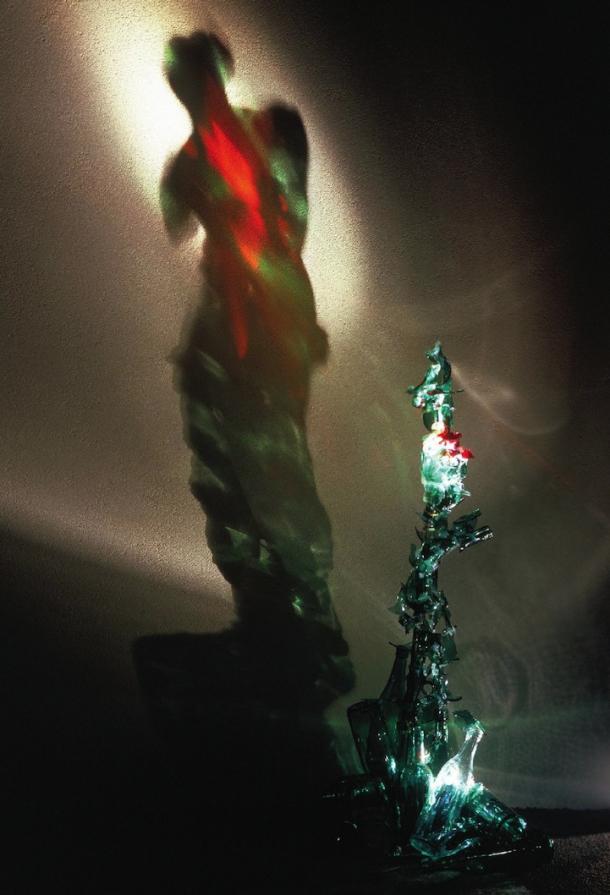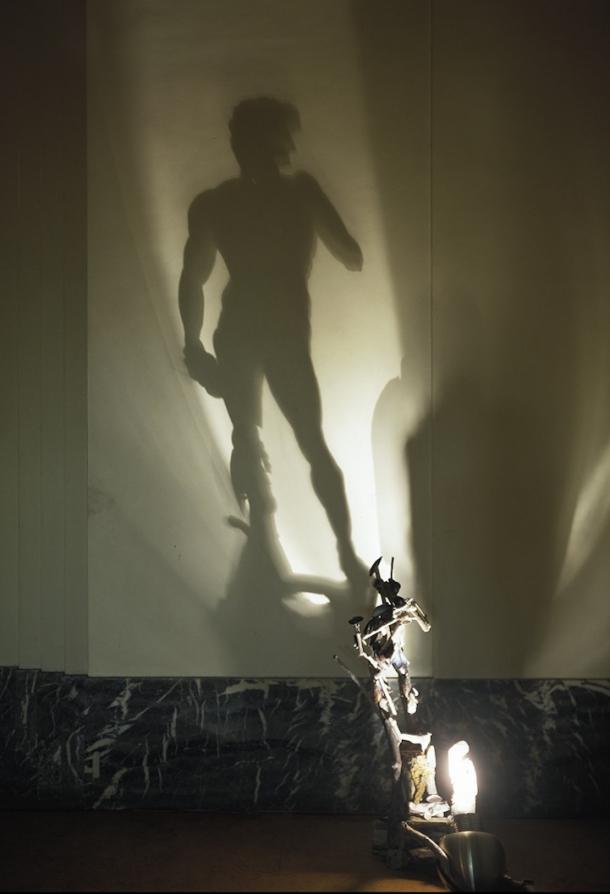 His keen eye and an inventive mind is capable of recognizing the reflective properties of an object. In the video you can clearly see how the light appeared a collection of reflections, called «Shadow dancing» («Shadow Dance»).