The designer of casual elegance and sport chic Stella McCartney continued to hone their skills, and at the Paris Fashion Week unveiled its new autumn collection. To evaluate it, and pay homage to its author in the hall of the Paris Opera Garnier to view defile profits Anna Wintour, Carine Roitfeld, Jessica Alba, Nicole Ritchie, Natalia Vodianova, Miroslava Duma and other guests.
So, to create a new line of fashionable clothes designer took the basic idea behind the collection of imitation male suit fabrics in a color palette of black and various shades of gray, lined vertically strict white stripes. Since autumn wardrobe Stella McCartney Fall-Winter 2013-2014 consists of elegant coats, pullovers, loose dresses maxi and mini cocktail, as well as familiar Stella sports equipment.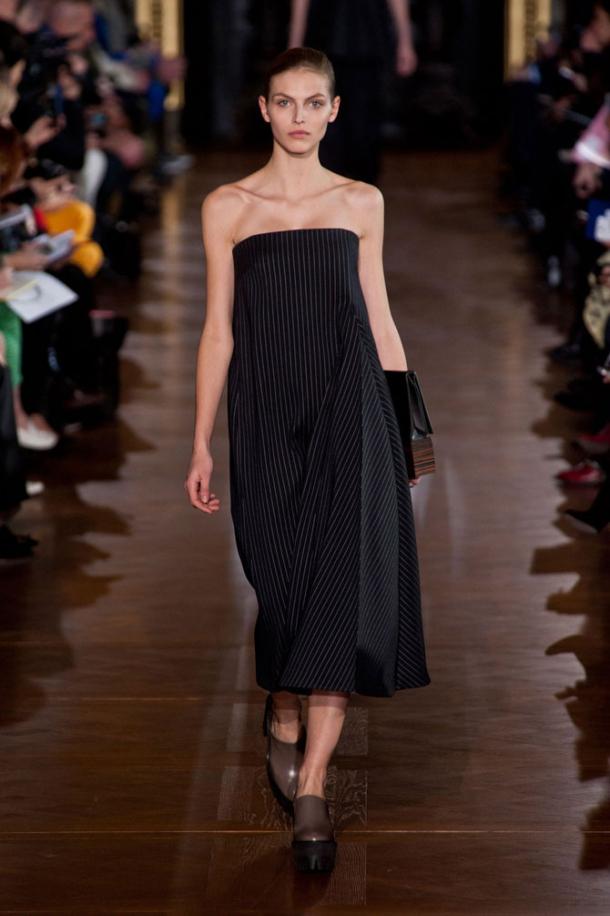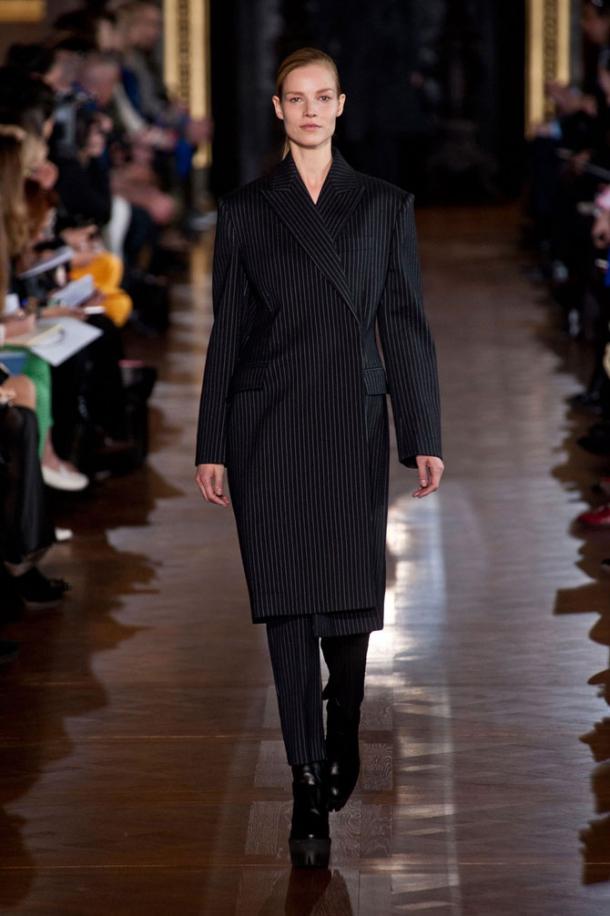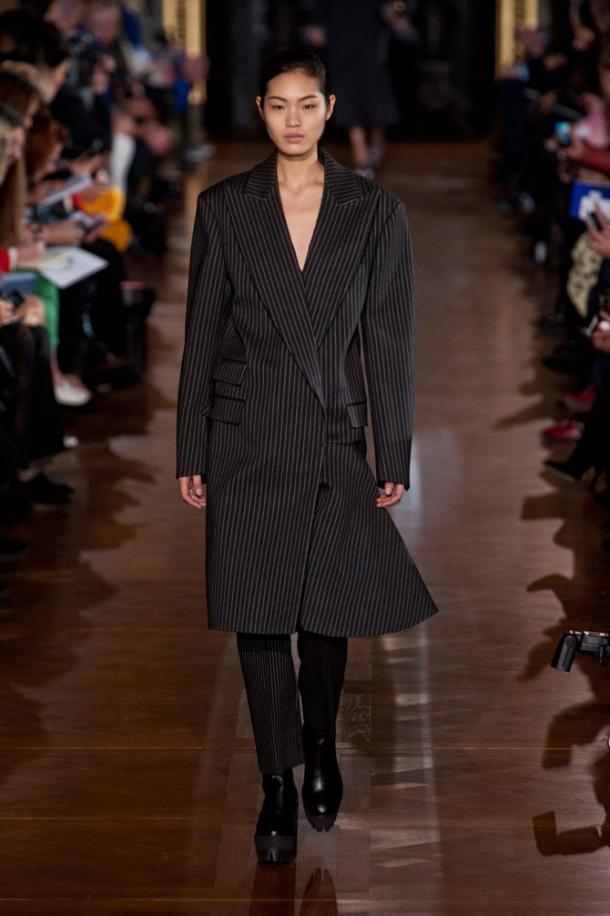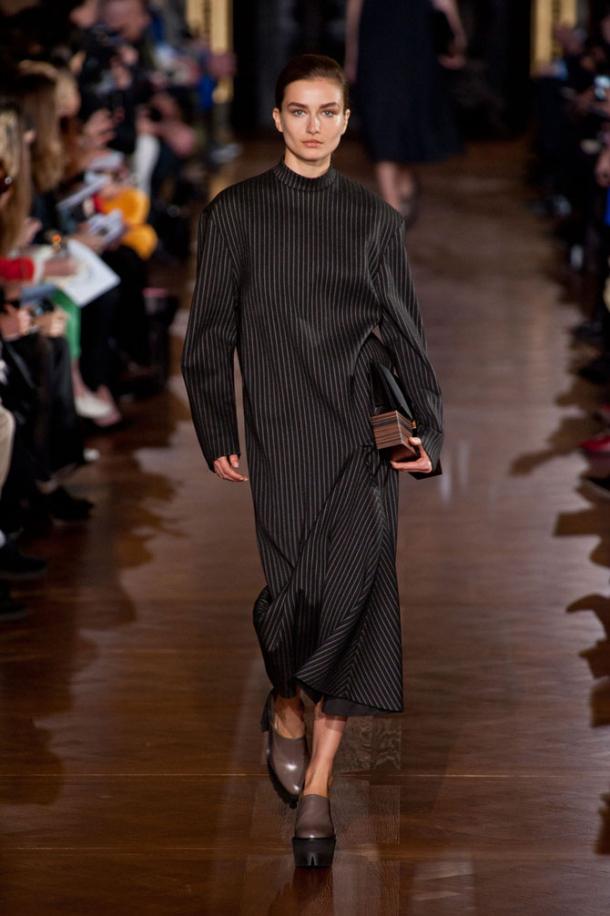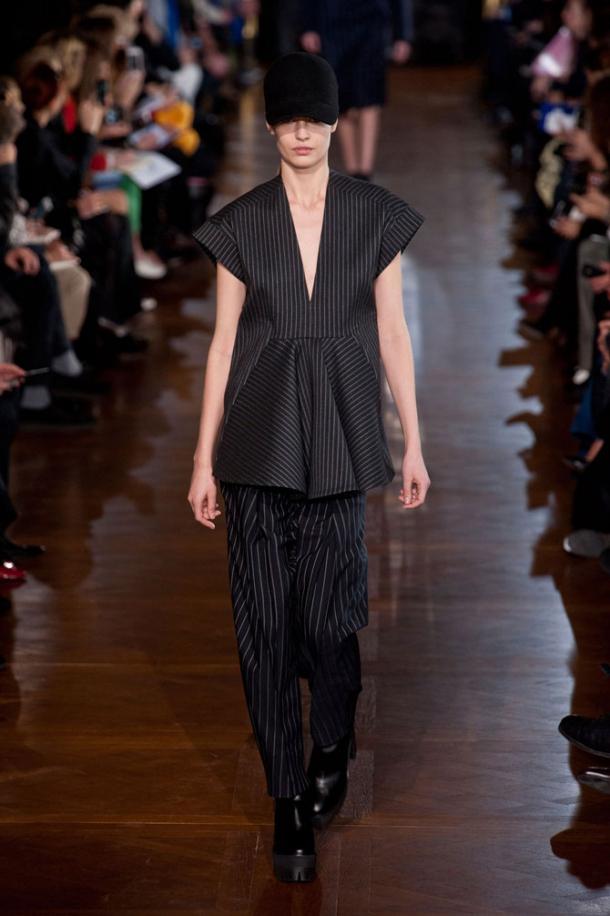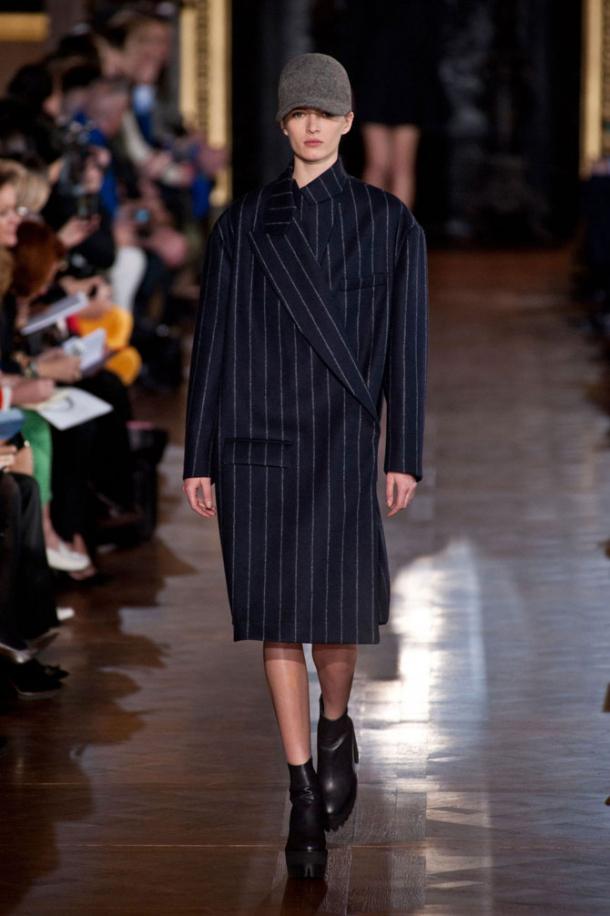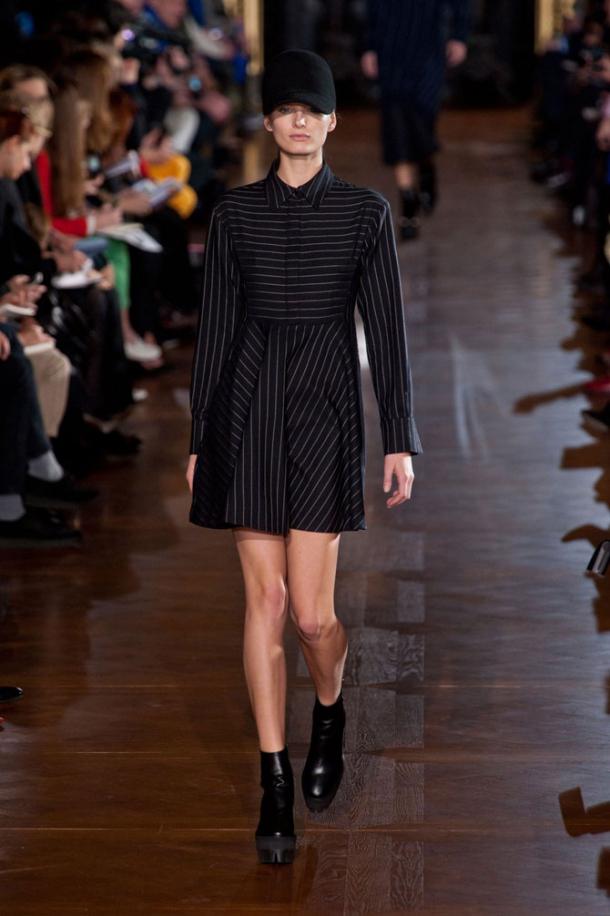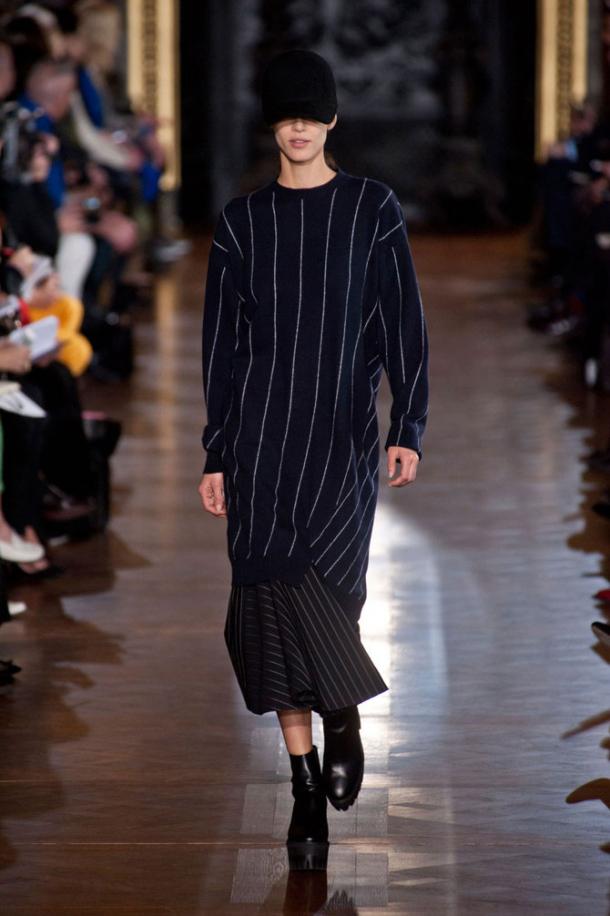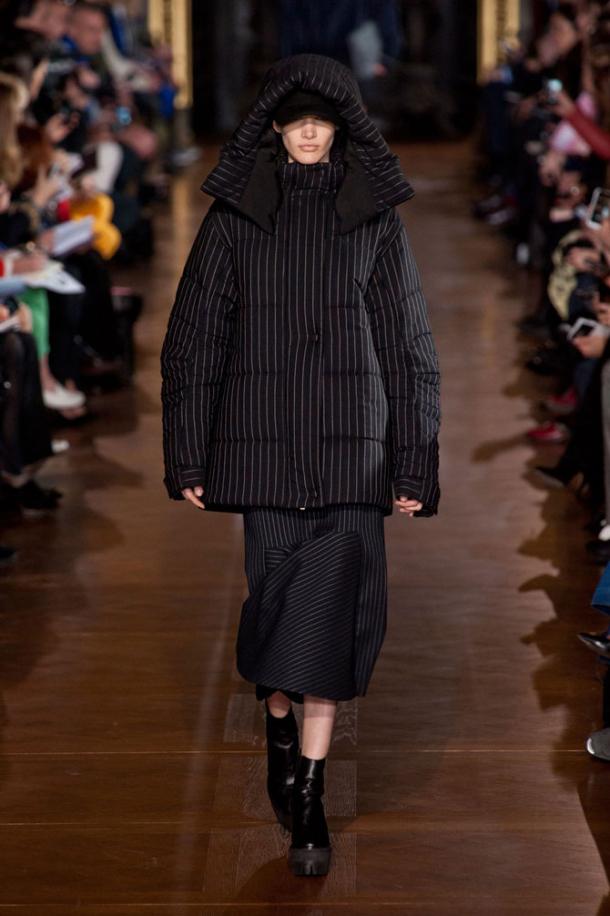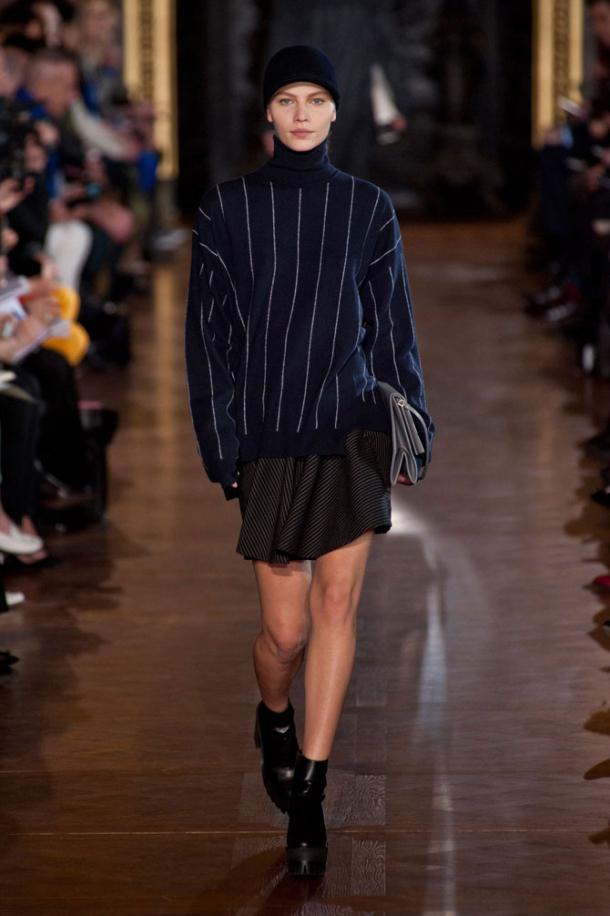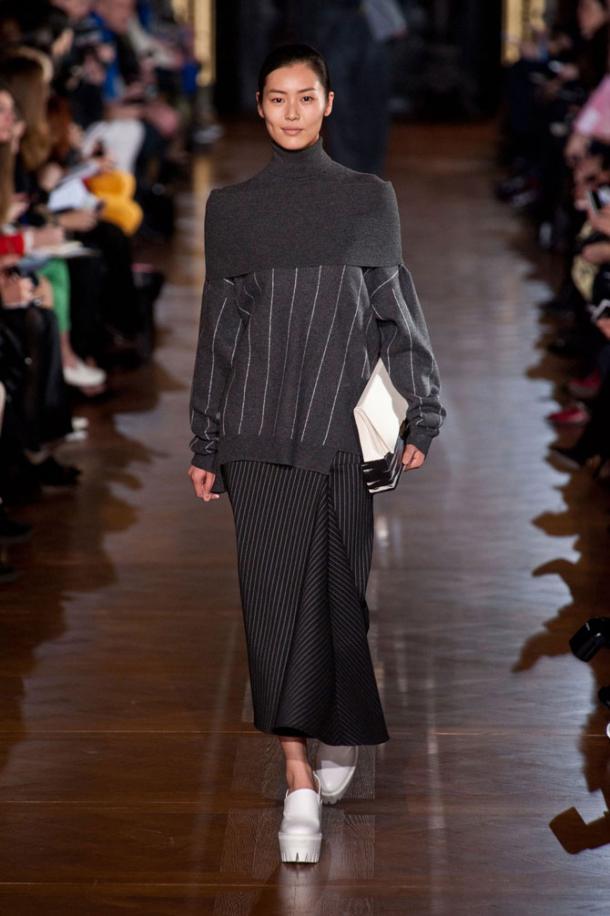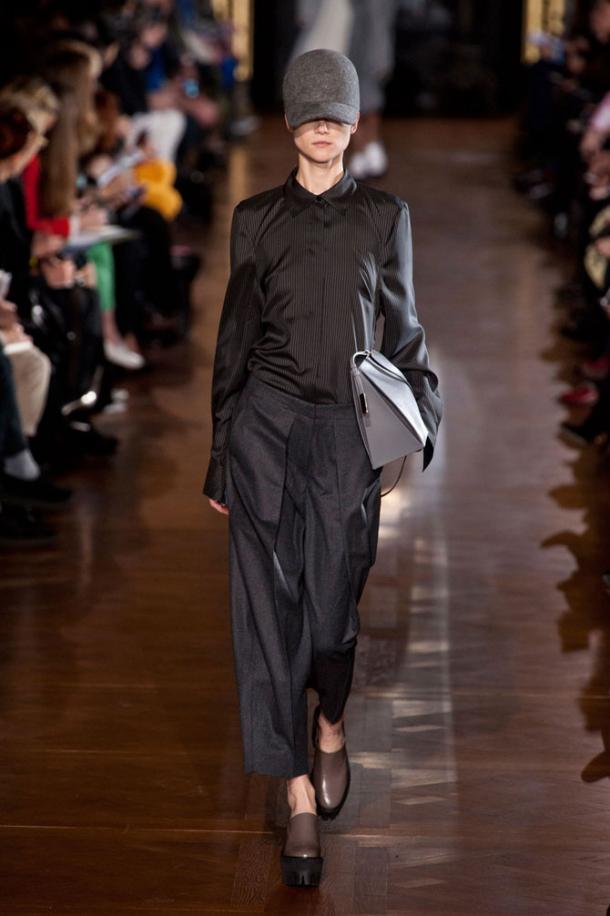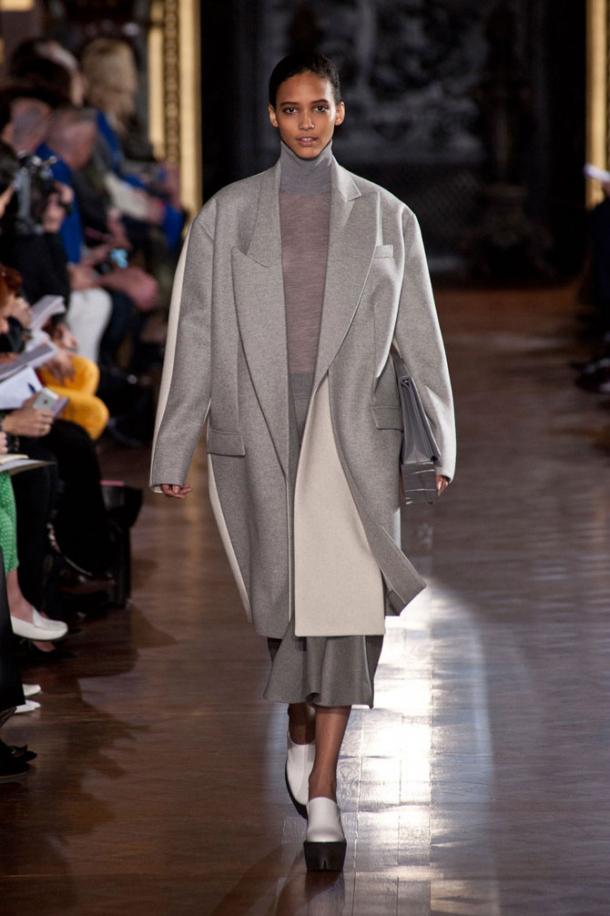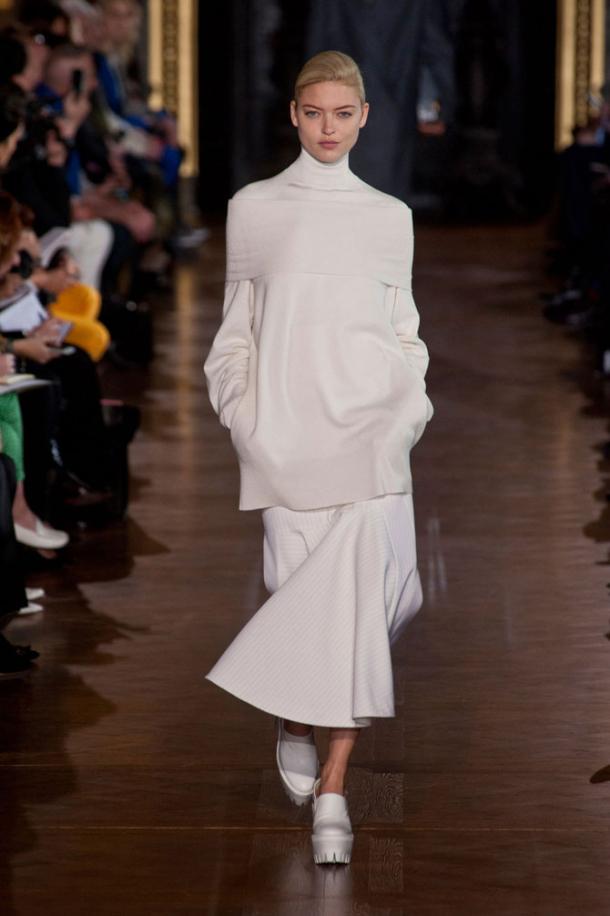 General feeling of austerity and gloom some "male" fabrics and silhouettes slightly increased the heavy blunt shoes with thick soles with tread. But funny jockey caps have made a lighter touch of sports. And, of course, with the "dark side" of the collection profitable kotrastirovali white suit, skirt-midi and long blouson from felted wool, bright blue coat in a cage and asymmetrical coat shining purple.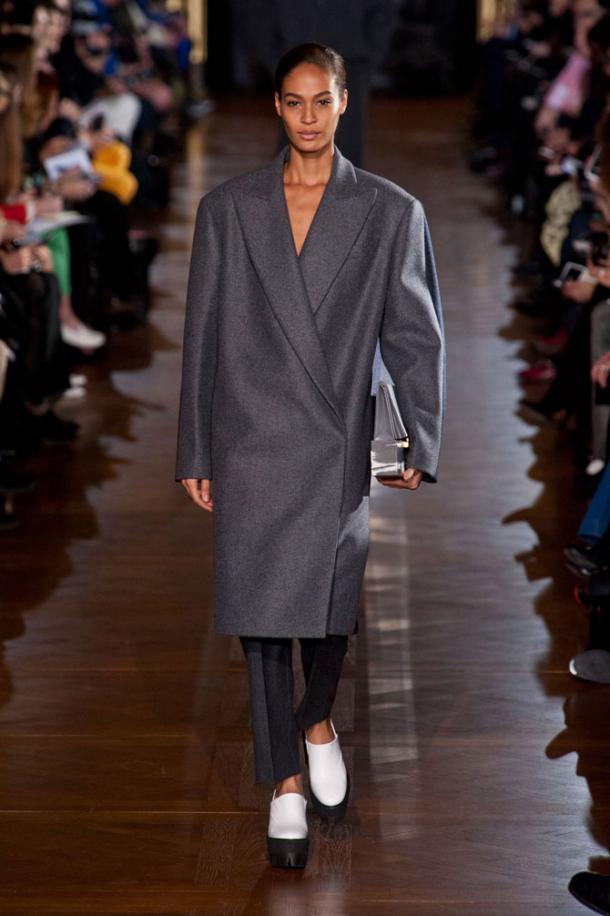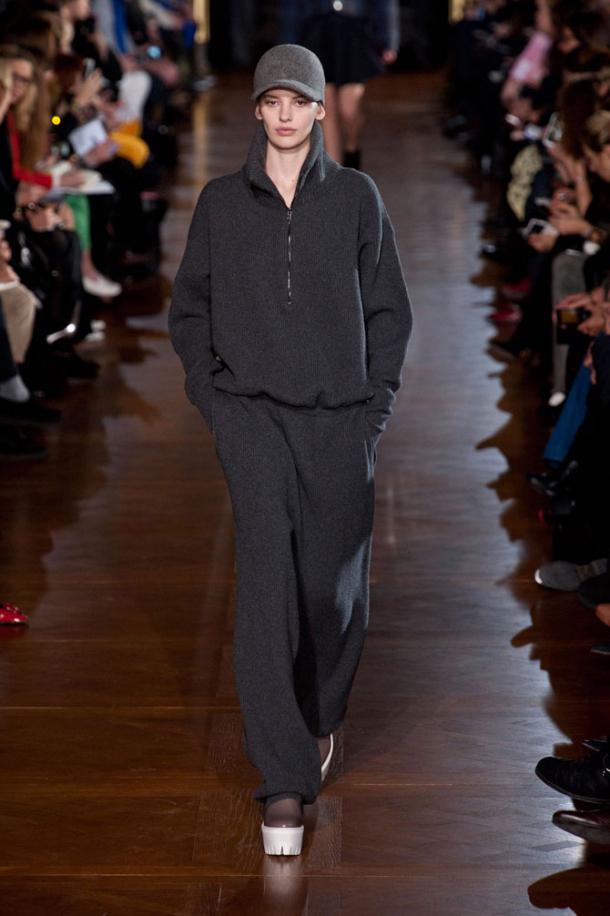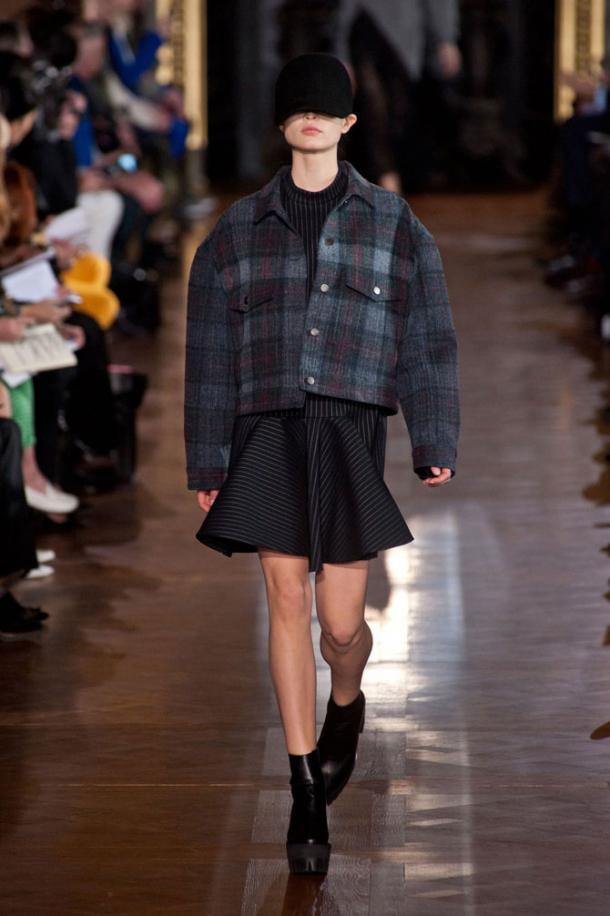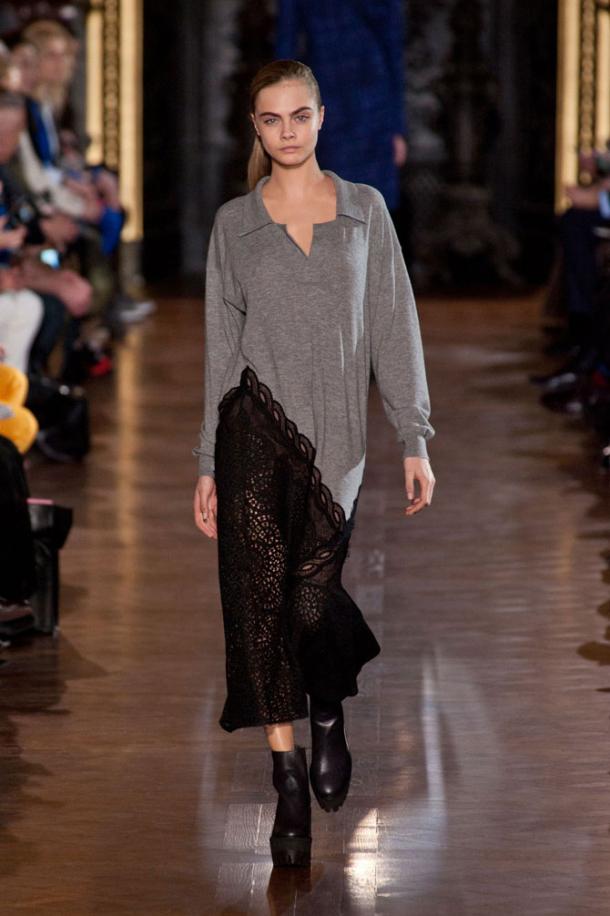 Also in the second "light" part of the collection can be seen soft gray-blue cells, long silk dresses, shirts, simple silk shirt and pants on a wide elastic band at the bottom of aubergine.
There were prints that resembled an exfoliated wallpaper on which to guess words skate, baseball caps and sneakers.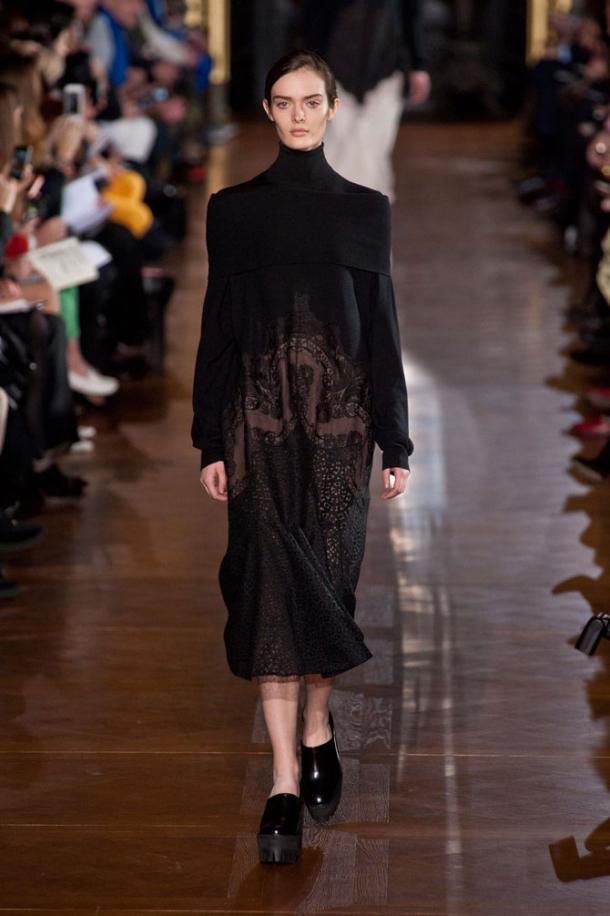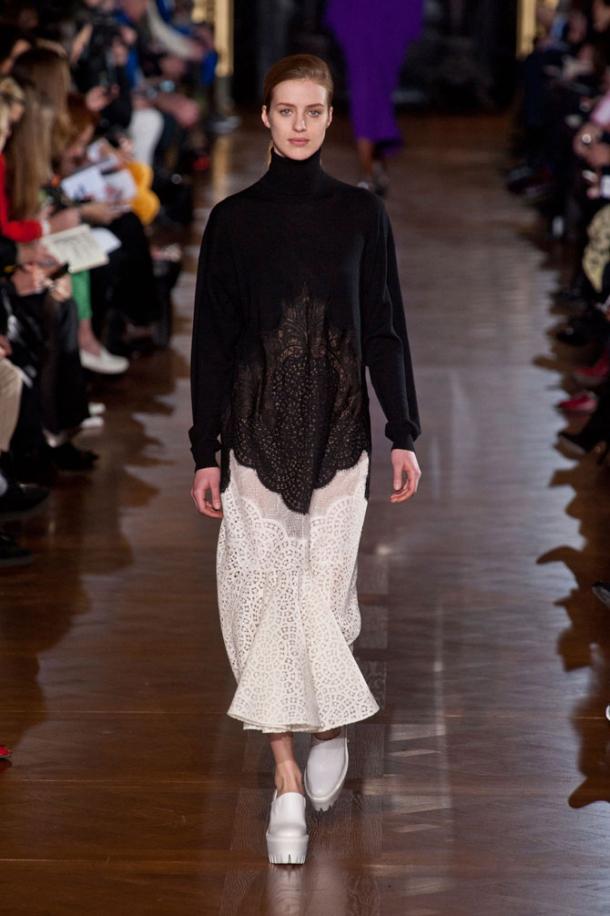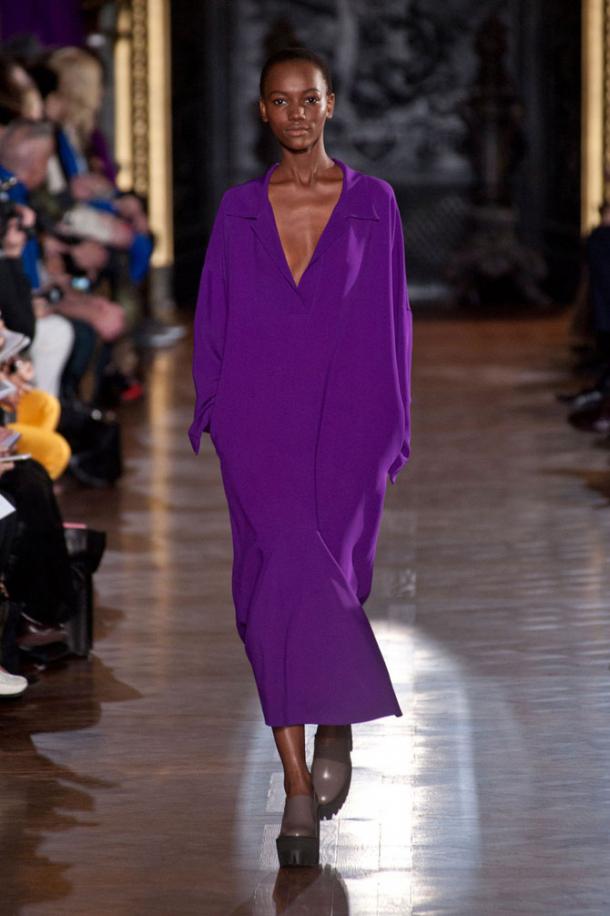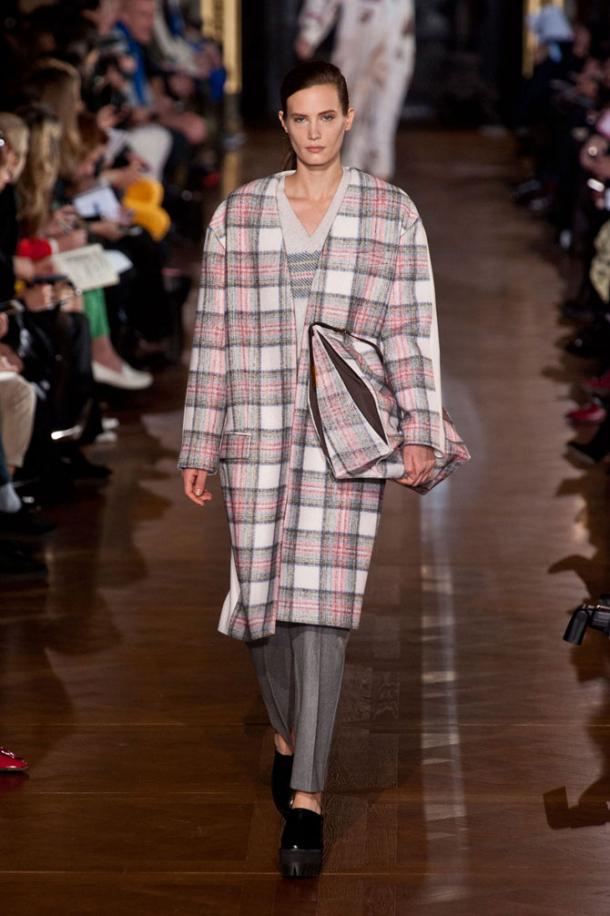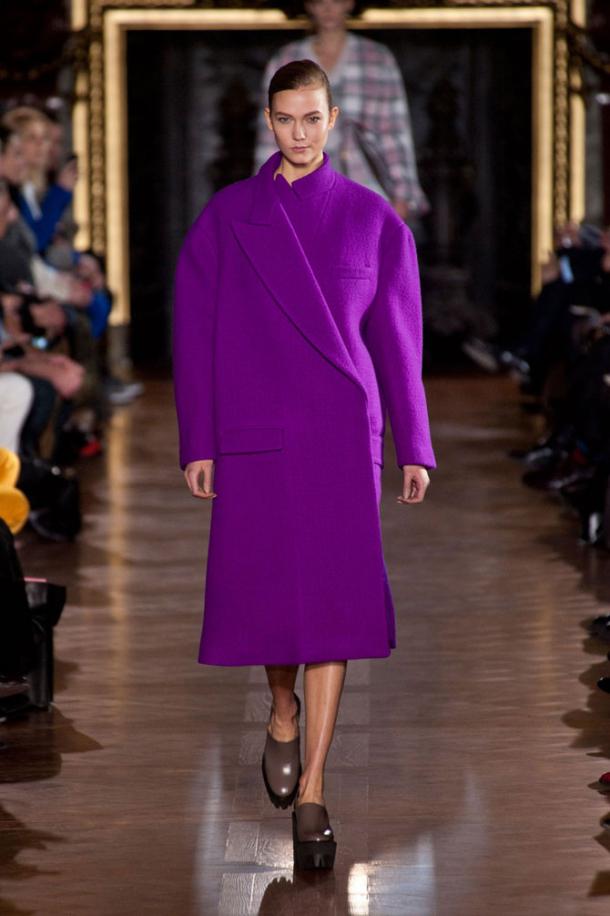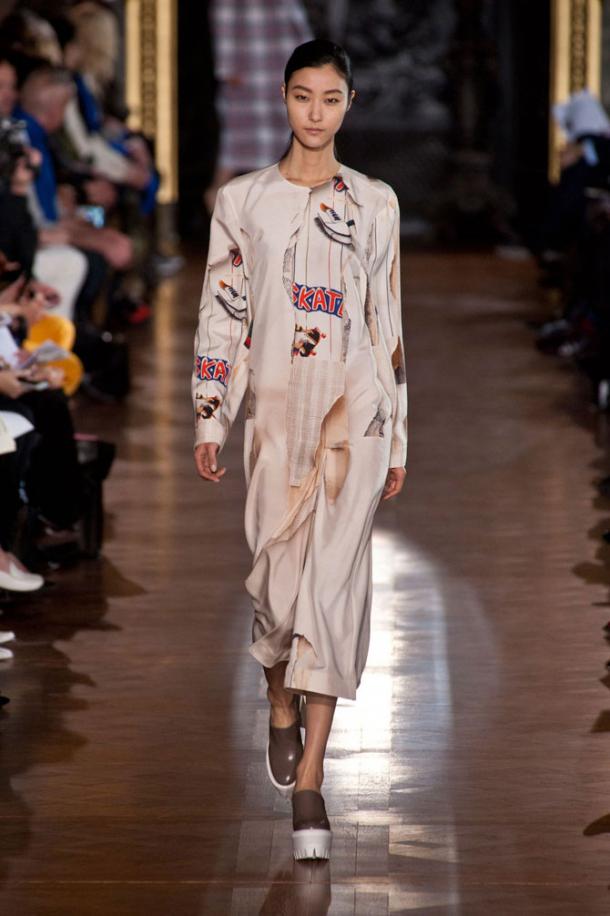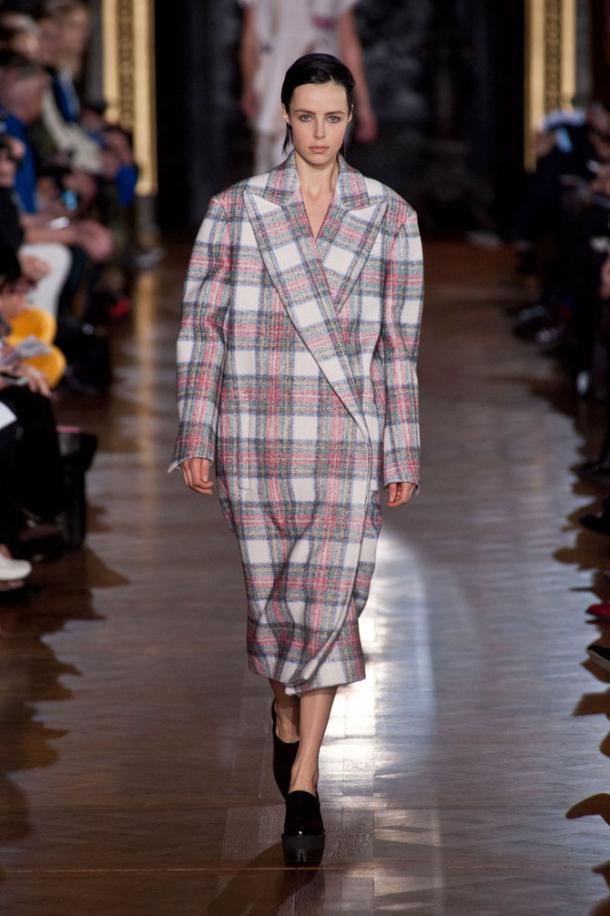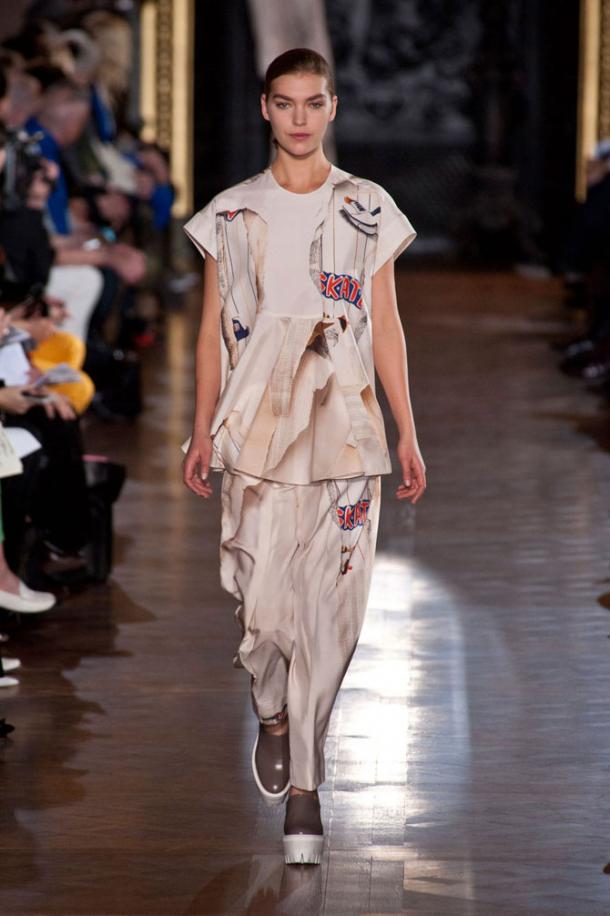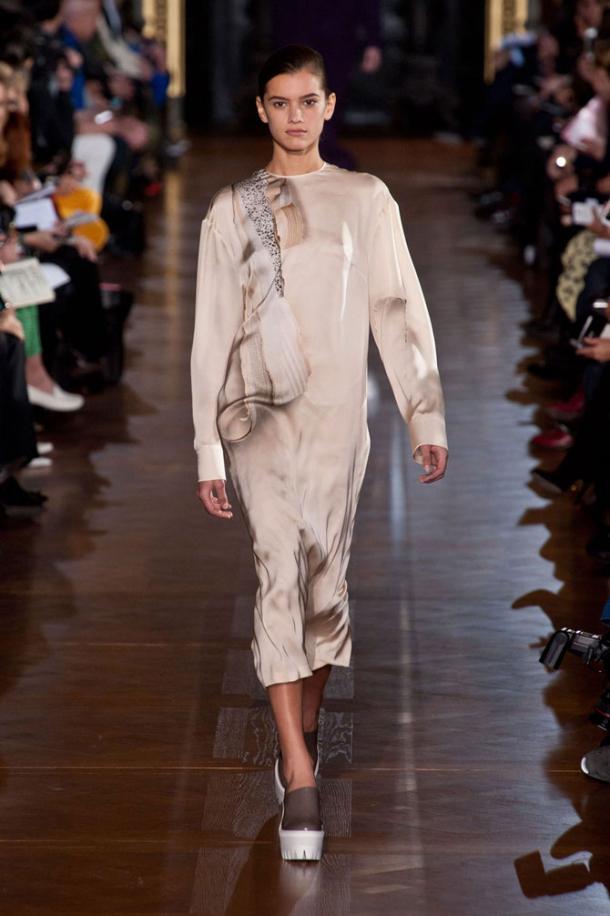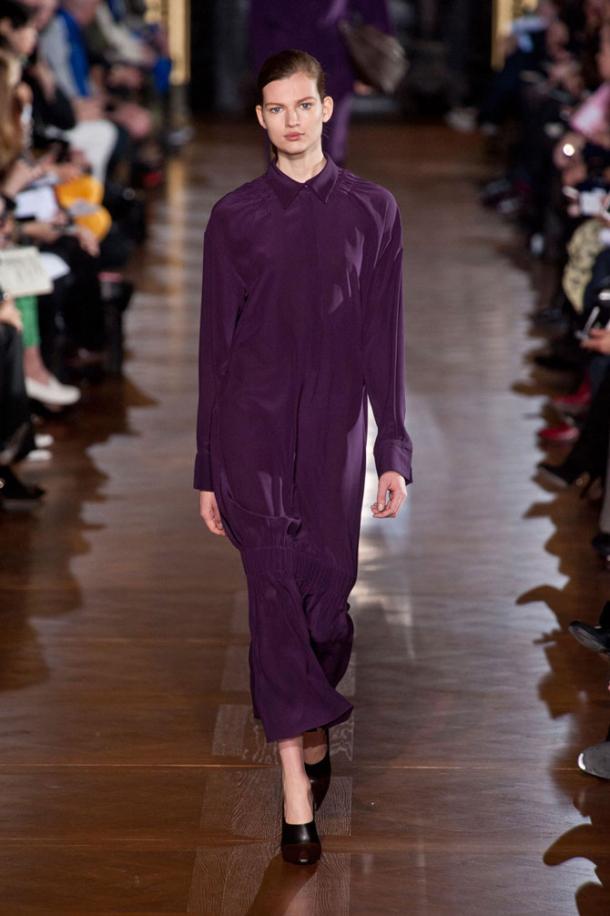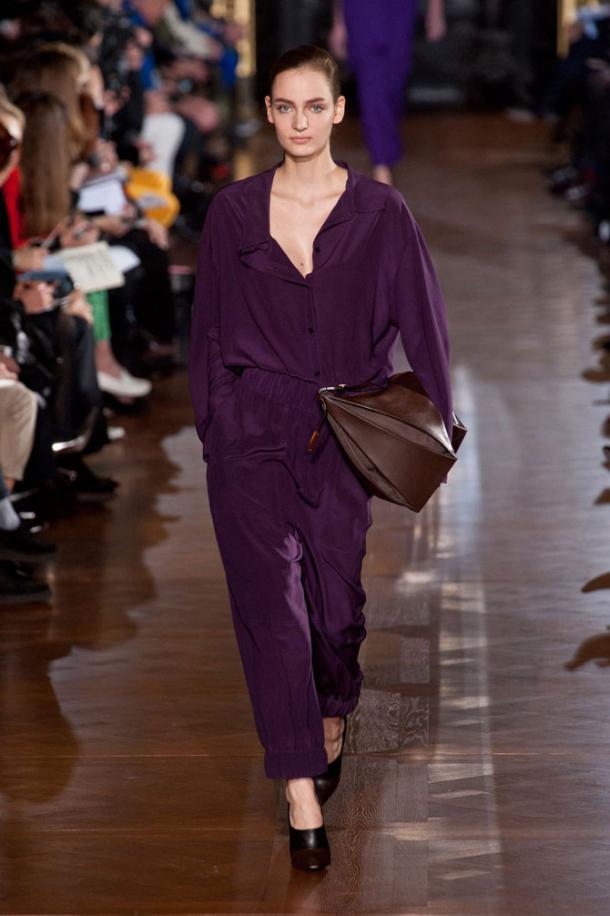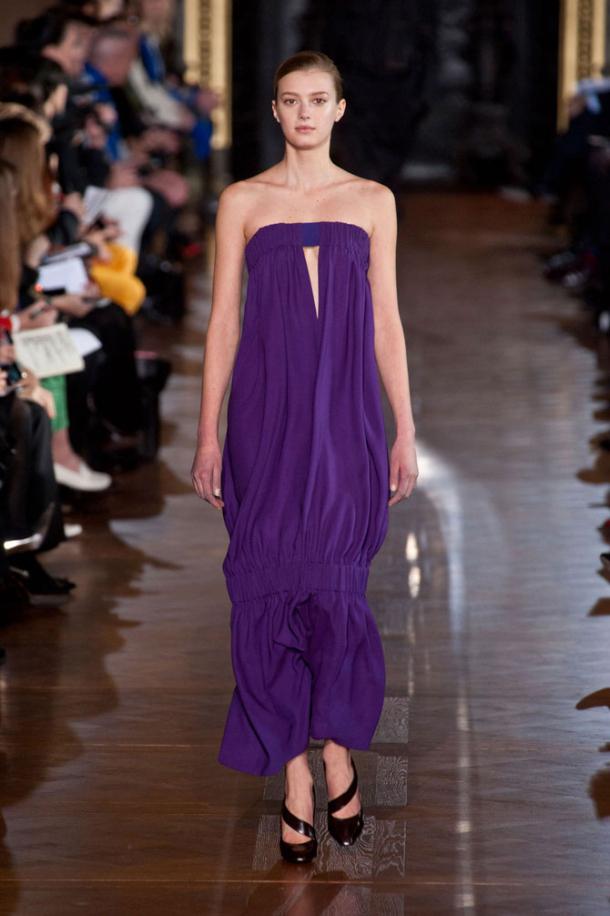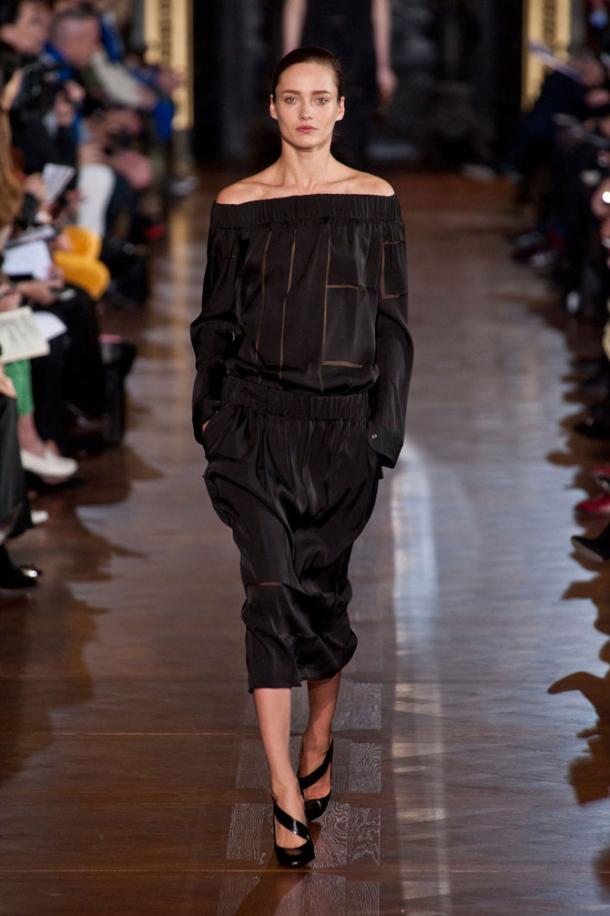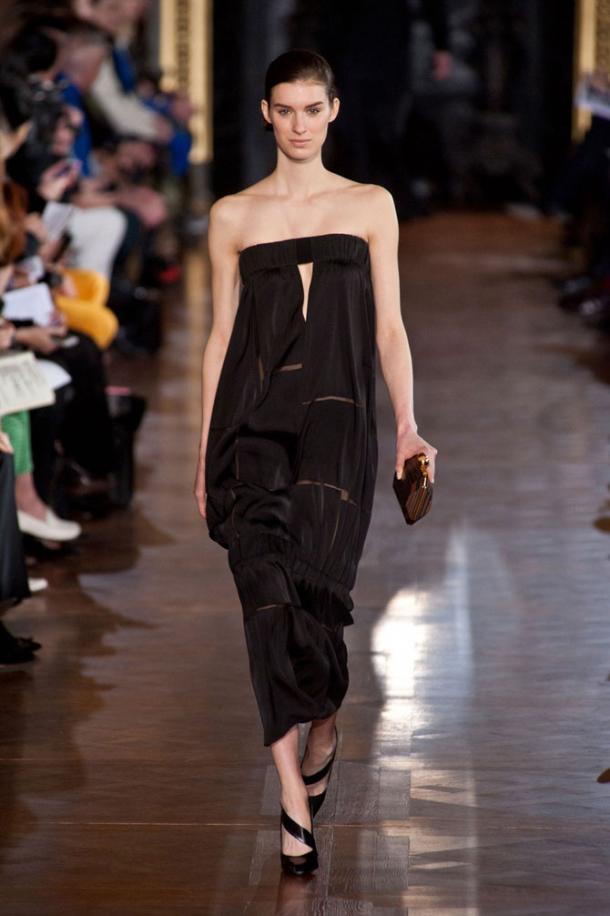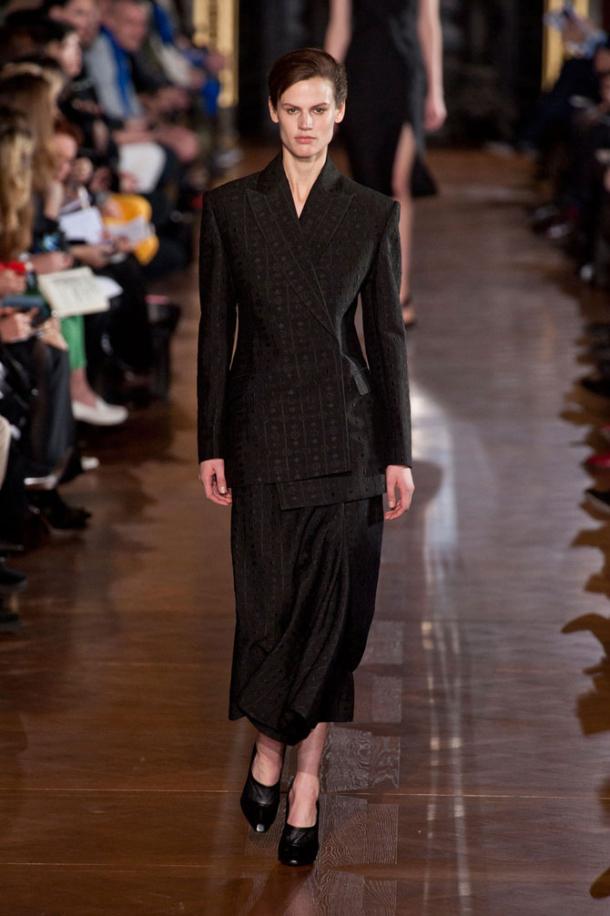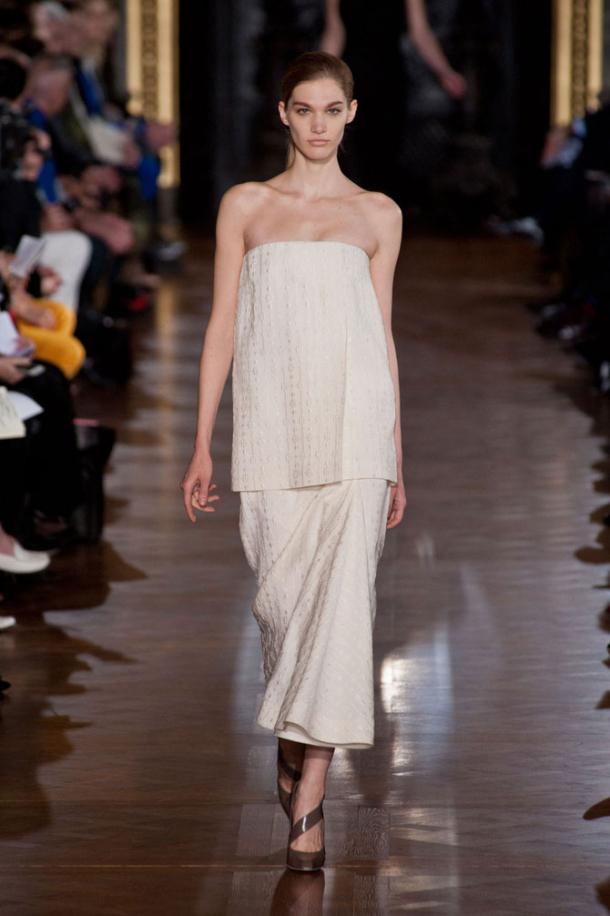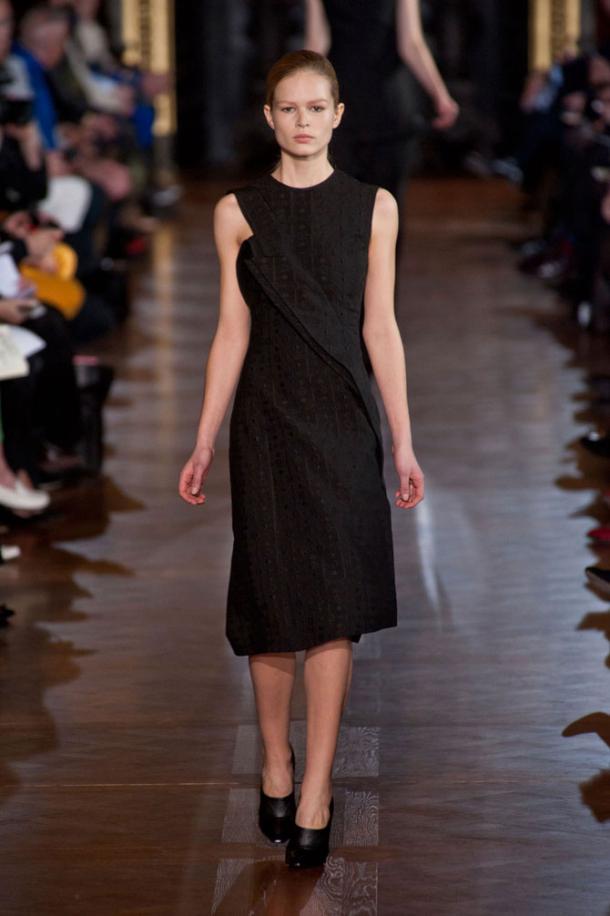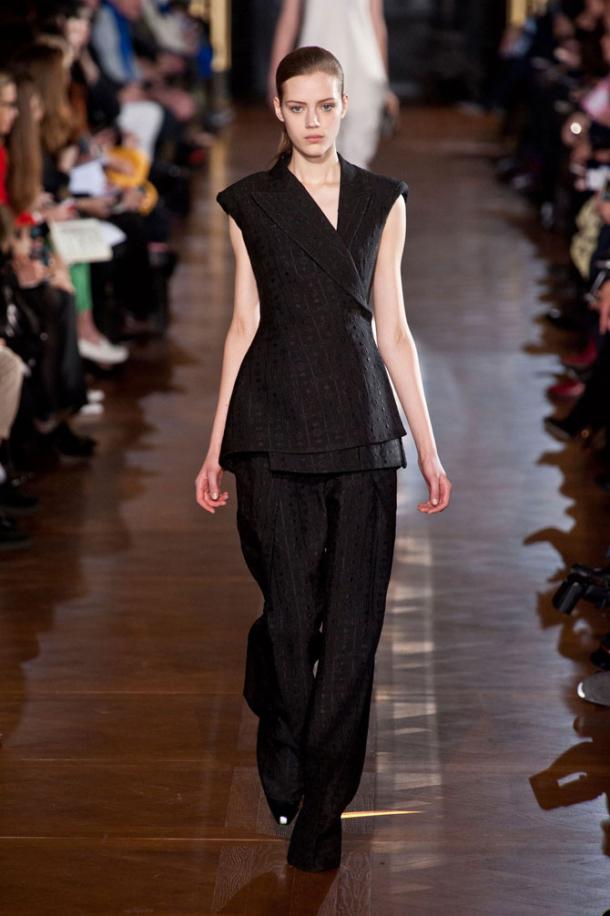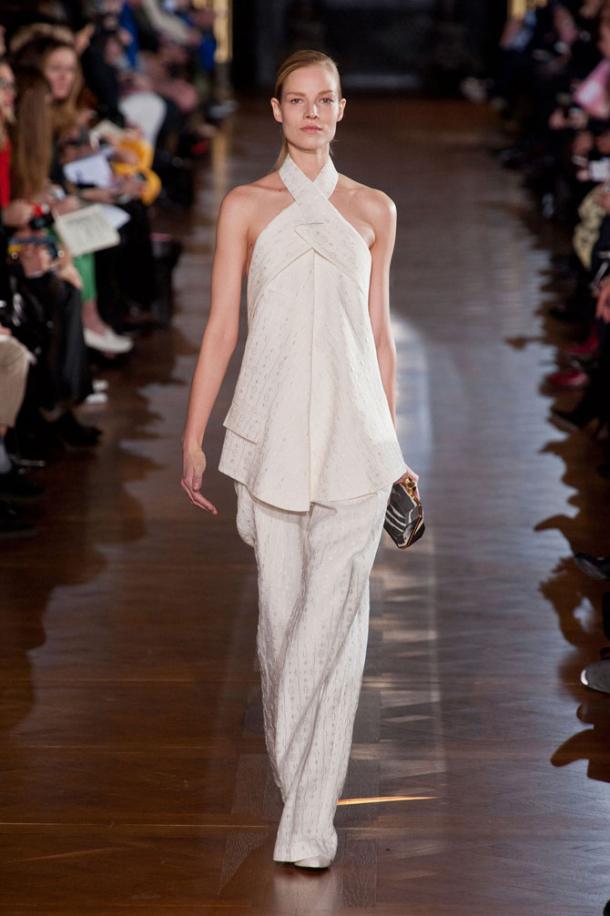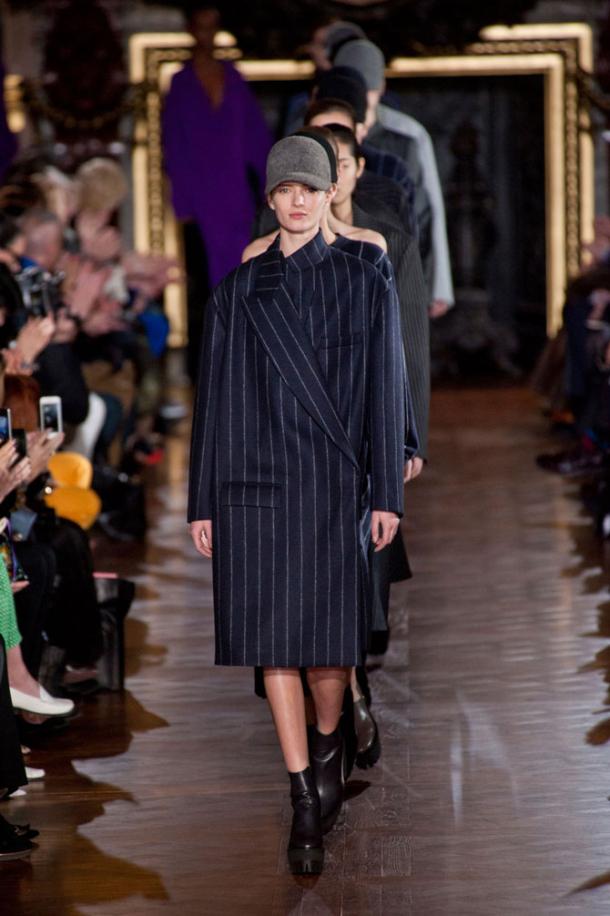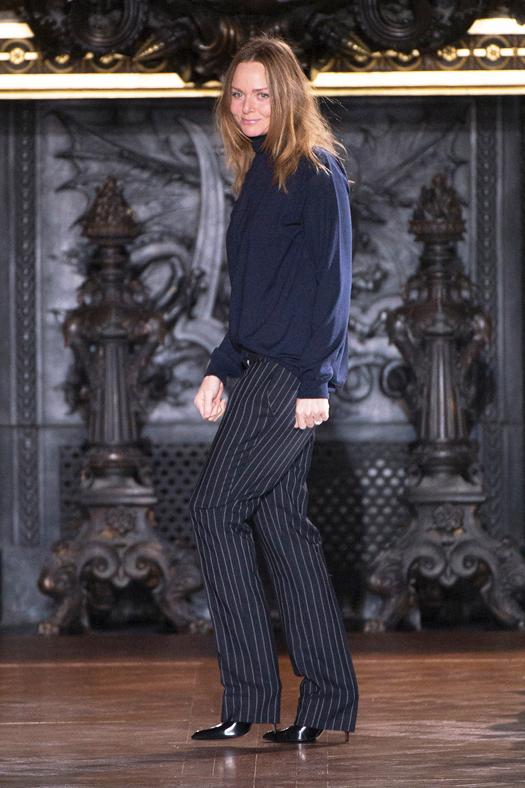 Guests show: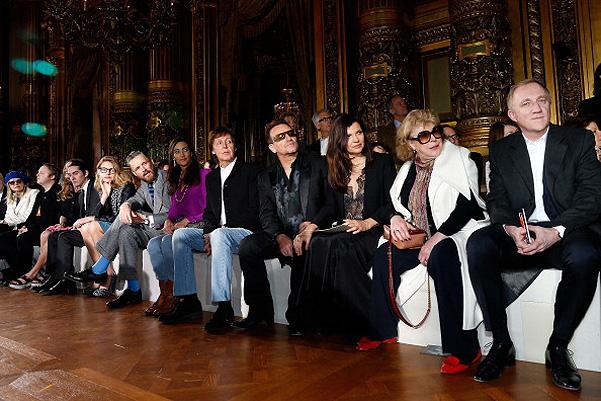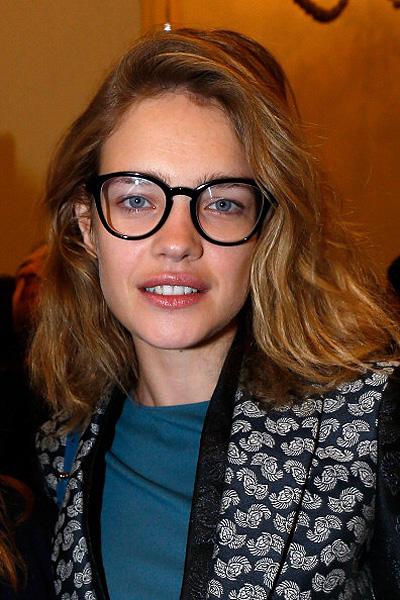 Natalia Vodianova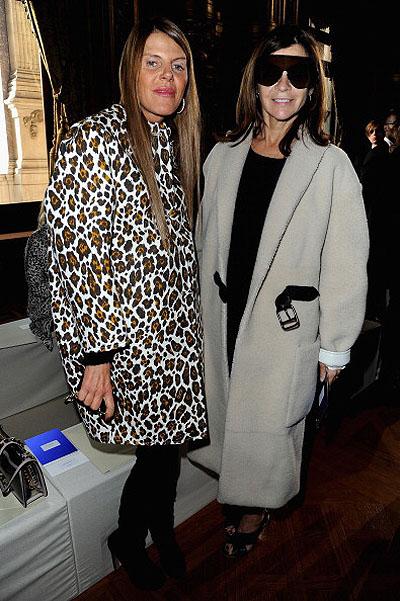 Anna Dello Russo and Carine Roitfeld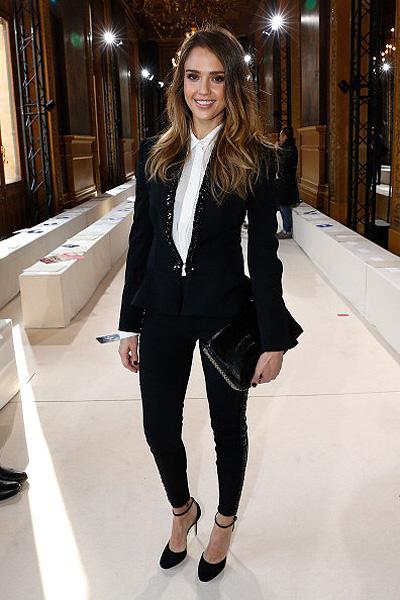 Jessica Alba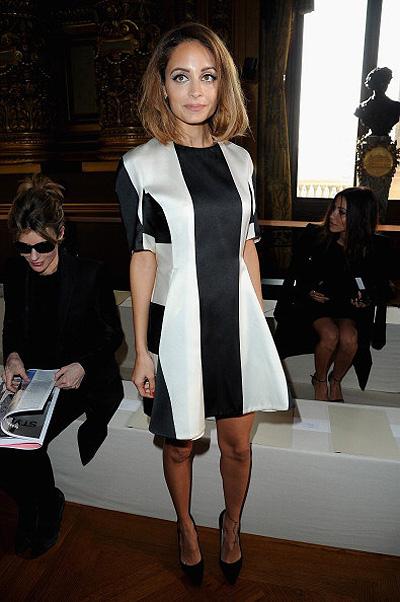 Nicole Richie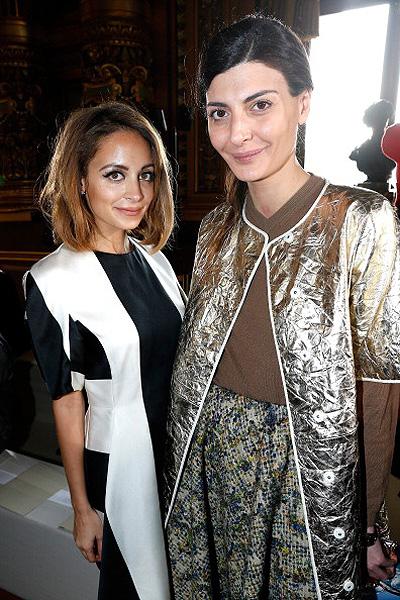 Nicole Richie and Giovanna Battaglia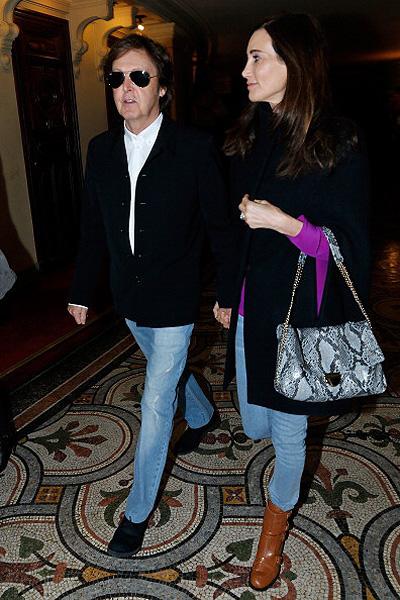 Paul McCartney and Nancy Shevell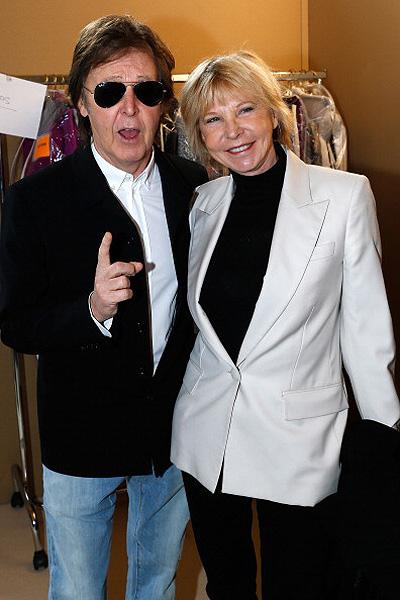 Paul McCartney and Marie Christine Marek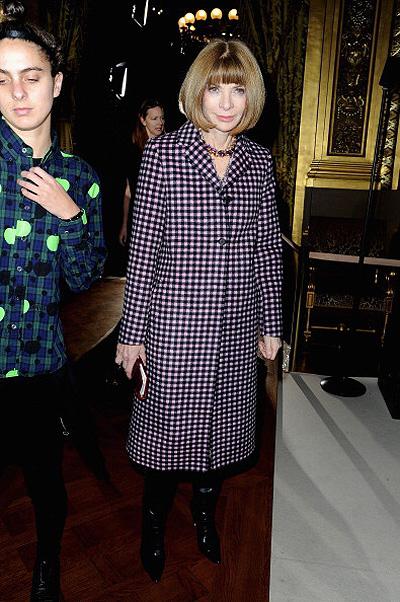 Anna Wintour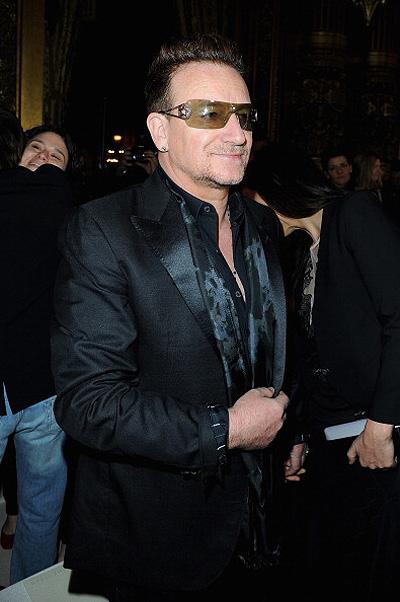 Bono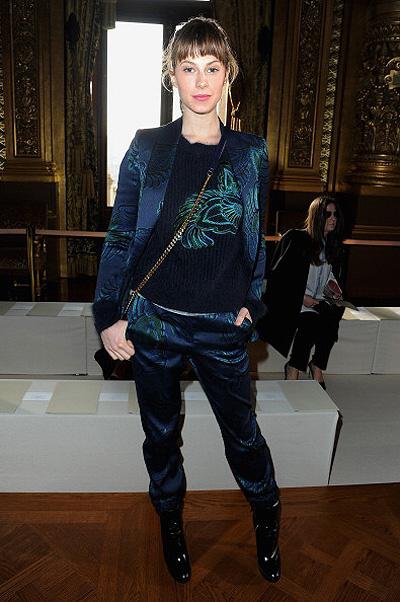 Elettra Rossellini Wiedemann
Miroslava Duma