You've probably heard the theory that in nature there are no two identical snowflakes. We had to take a word, because the check is not possible. Until recently. Through the Canadian photographer Don Komarechka (Don Komarechka) we have the opportunity to admire the beauty and variety of snowflakes.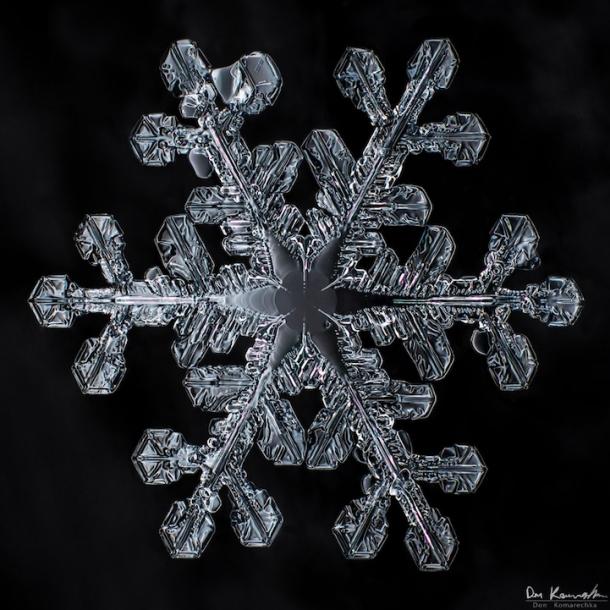 Unlike other photographers Don was able to demonstrate the accuracy of the crystal-clear snowflakes. In its work, the photographer uses the latest equipment and macro lenses. Sometimes, in order to identify all the fine details of one snowflake Komarechka removes 45 individual frames that combines together. This is an accurate representation of the surface of the snowflakes.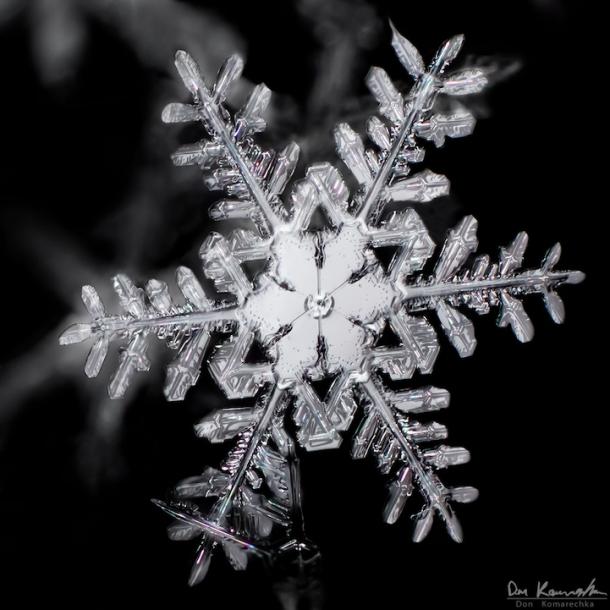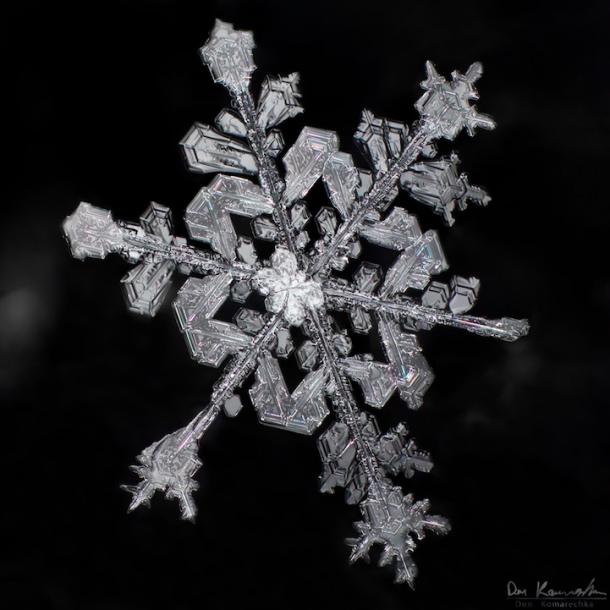 The photographer told a funny story about a black background on which it takes its protagonists. In fact, it is usually black mitten, which many years ago gave his grandmother. It prevents the rapid melting snowflakes in contact with hands. Don Komarechka a lot of experimenting with different backgrounds, but eventually returned to his black mittens.