Star which was released yesterday on the screens of "Iron Man 3", as well as the most beautiful woman on the magazine «People» this year, graced the the June cover of British Glamour and shared in an interview with the details of his life in London, and the secret of a successful marriage.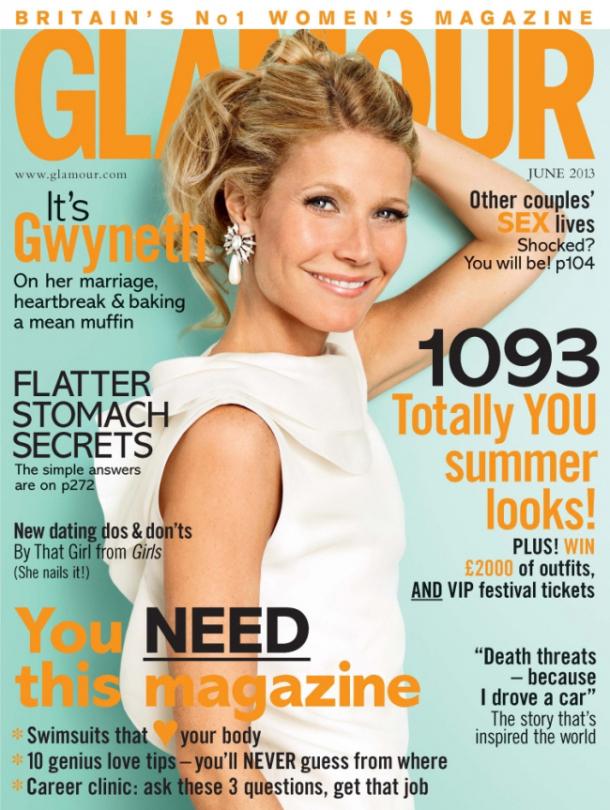 About life in a foreign country:
I love London - this is my foster home. Of course, as an American living in Britain, I had a lot to learn. Chris had to explain to me «Blue Peter»! - (Approx. - Program for children, which is in the air since 1958). In London, we are the children the full use of all that the city has to offer. We go on the subway, go to museums and theaters, in St. James's Park. I want them to children absorbed the city.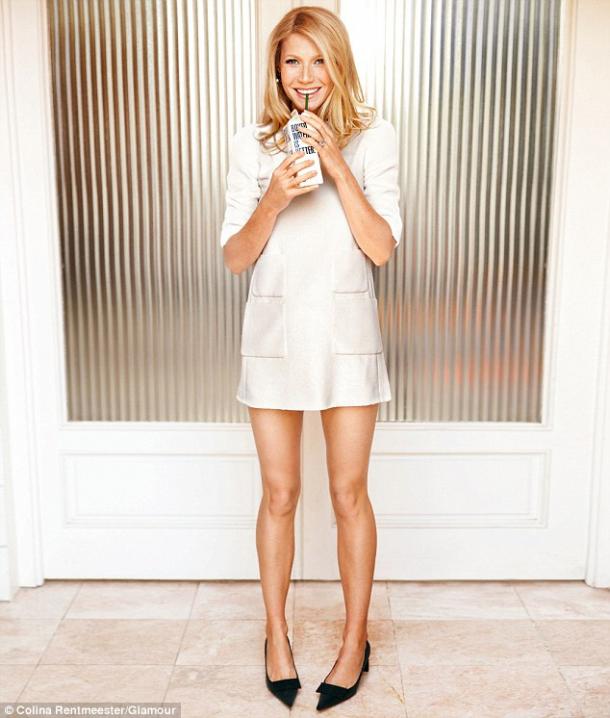 Marriage:
Being married - hard. Sometimes there are different times, sometimes - terrible. We - are the same as any other pair. Once I asked my father how they managed to live with her mother together for 33 years. He said, "We never wanted to get divorced at the same time." And I think that's the point. If both people give up, they break up, but if one of them says, "Come on, we will be able to overcome it," they continue to go through life together.
On his approach to relationships:
I am very simple, homely people. And Chris is like a mad scientist, when he writes songs. So I never asked him, "Where are you? You have to be home by this time, "I did not show him any demands, because I think he is a very talented person who brings something good in this world.