The actress will continue to promote the fragrance Florabotanica, which the Spanish fashion house released last fall. Once the house is gone, Nicolas Ghesquière, the brand was revived in 1997, and the post of creative director stepped Alexander Wong, there were rumors that Kristen and lay down the duties of advertising faces Florabotanica:
I admire the work of Nicolas and himself. When I learned of his departure, said that leave trace!
But this did not happen, and now the actress is working on a second advertising campaign in support of the perfume.
Kristen campaign Florabotanica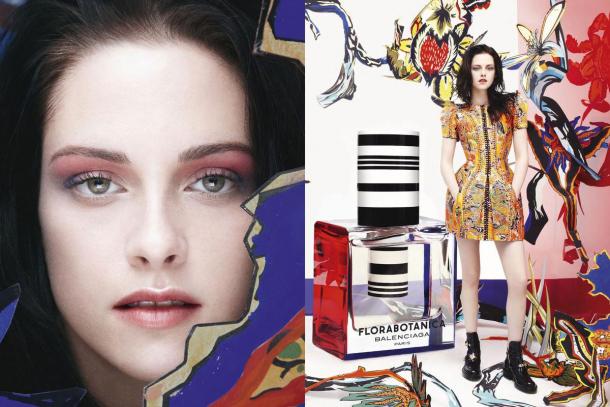 Kristen and Nicolas Ghesquière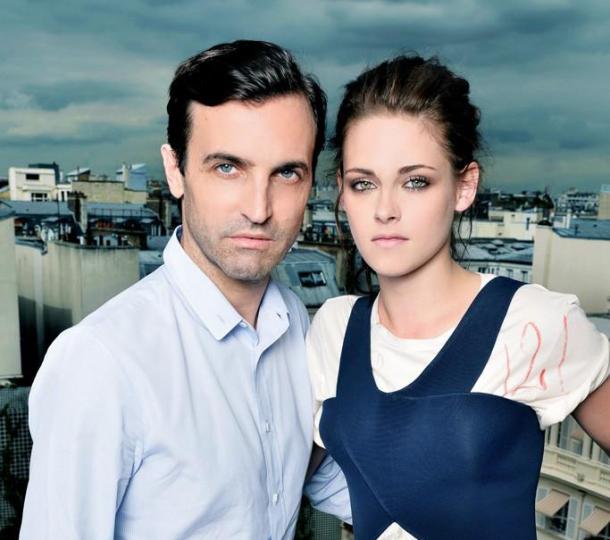 Stewart did not stop and the fact that Alexander Wong very closely communicate and cooperate with Liberty Ross - the wife of the director Rupert Sanders, with whom Kristen had a fleeting affair, however, it caused a scandal. Apparently, the Liberty was a woman wise and did not mix your personal life with a professional.
Liberty Ross and Alexander Wong