Yesterday the whole world rejoiced country scene in Nashville, because that is where the ceremony took place awards CMT Music Awards 2013. This award was established channel CMT, which is entirely devoted to country music, and notes the contribution artists in this genre.
Before we get on the bandwagon with a review of the red carpet ceremony, offer to pay some attention to the winners of this year's CMT. Thus, the award in the category "Video of the Year" went Carrie Underwood, the prize for the best performance was Miranda Lambert, who also won in the category "Best Female Video" and her husband Blake Shelton won the statuette for Best Male Video. All in all, as always, with one exception - country princess Taylor Swift at this time did not get awards, although arranged incendiary stage performance Bridgestone Arena.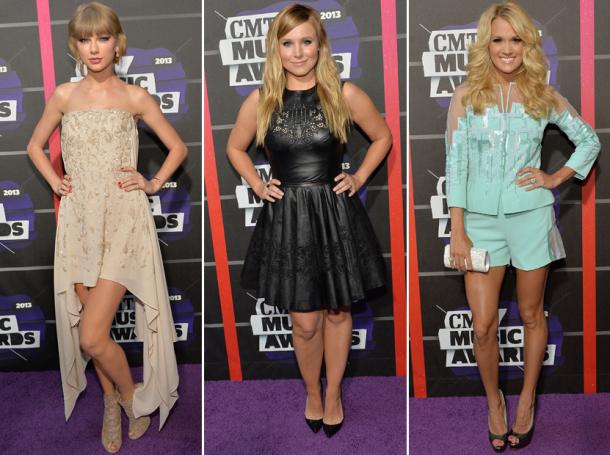 After an exhausting marathon in evening dress at the Cannes Film Festival Nicole Kidman decided to take a break and appeared at the ceremony, where she was accompanied by her husband Keith Urban, a simple little black dress. Laconic dress by Dior was stripped of ornaments, but the shoes of actress could easily take over a decorative function. Boats of white snakeskin heels looked like the fantasy work of art.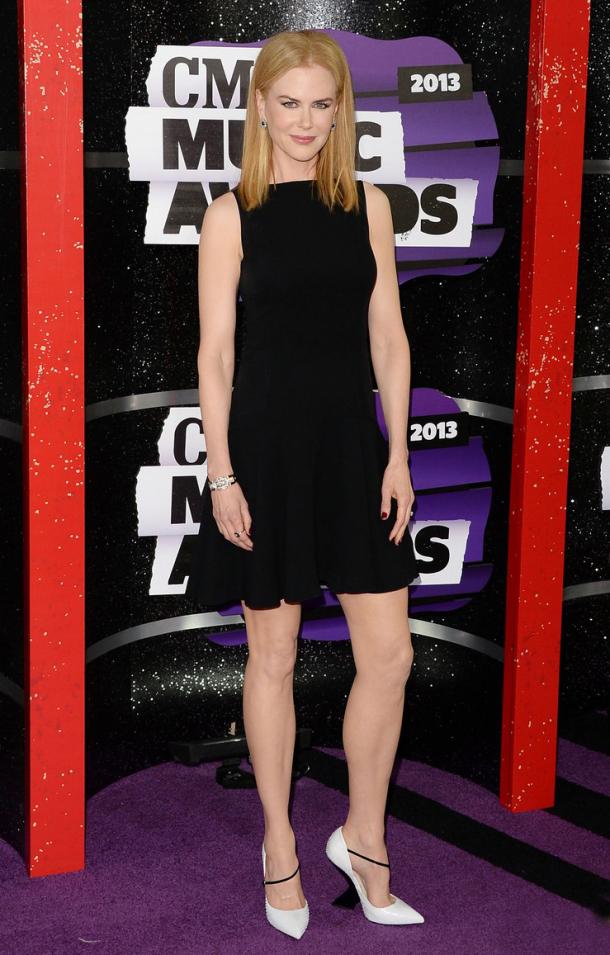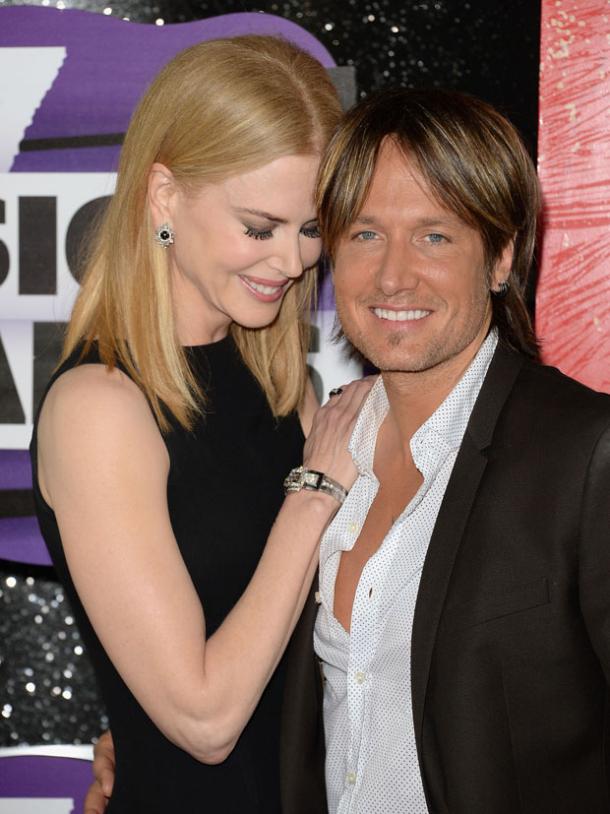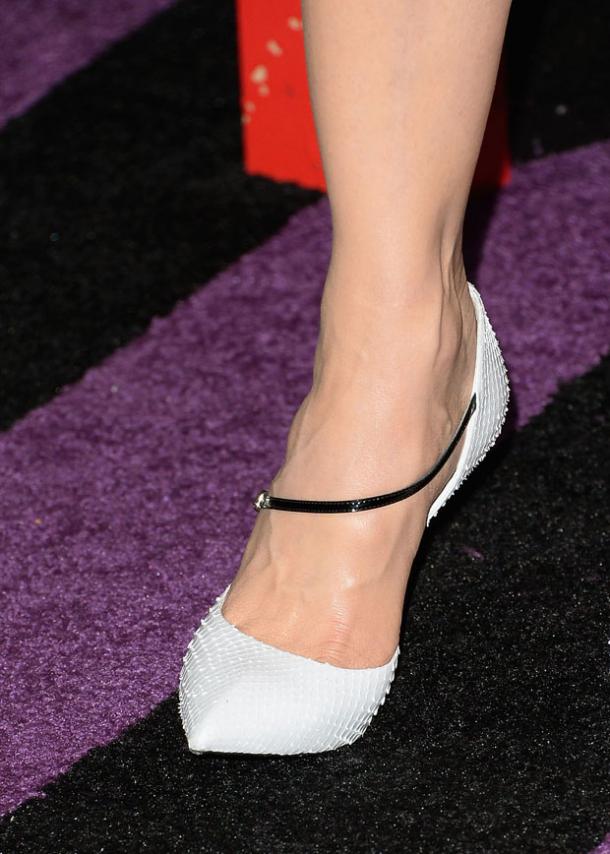 Carrie Underwood posed for press photographers in the original suit mint colors with sequins and transparent inserts. The ensemble looks very fresh and cute, but as they say, nothing is perfect in this world. Call me boring and kritikankoy, but the choice of shoes is terrible. What are these black pumps? Certainly not a flight suit.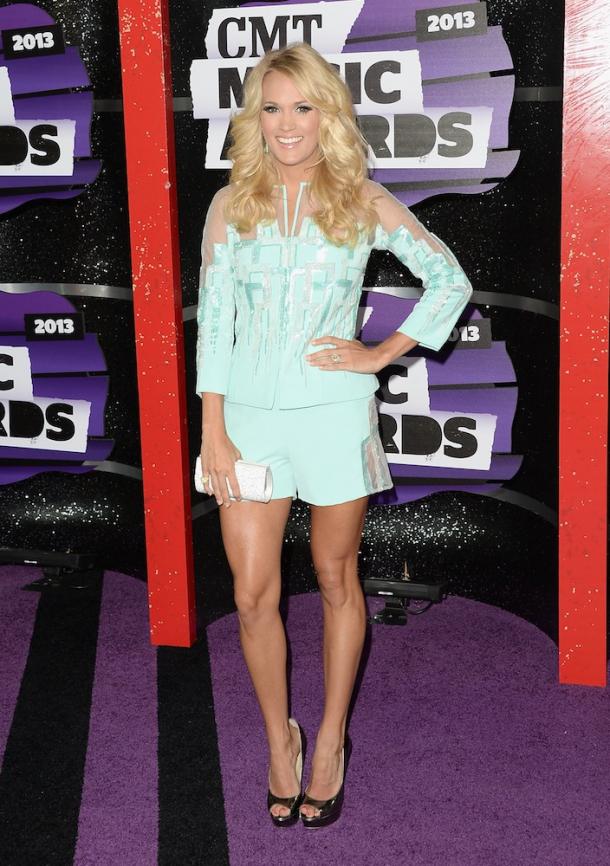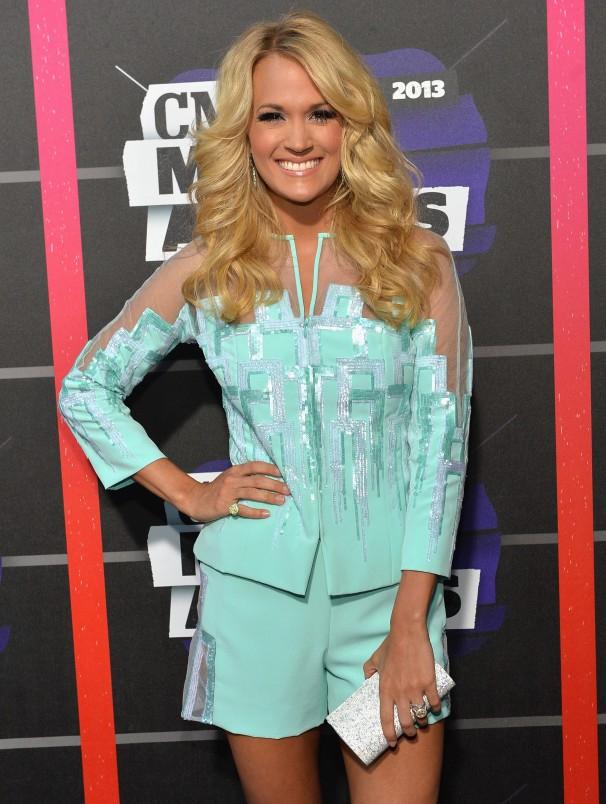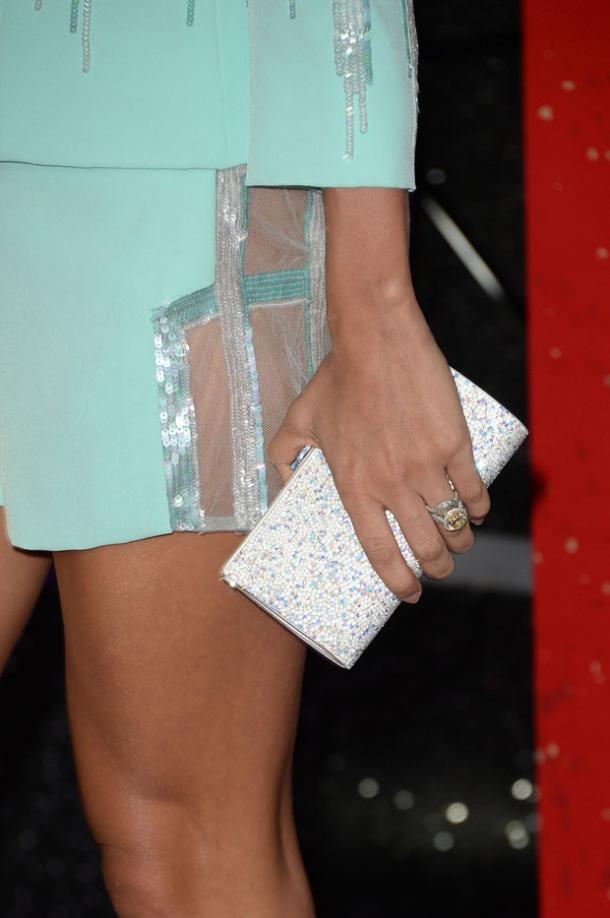 Vocalist country group The Band Perry Kimberly Perry wore to the ceremony evening dress once cutting-color with a beautiful name "tangerine tango". Outfit not so hot, but looks very nice and the rich color attracts attention.
Kellie Pickler was probably the most elegant of all the guests of the ceremony. Her evening gown was covered with iridescent sequins, and earrings with large pink amethysts shone even brighter of the dress. Radiance much, but it does not look too much due to the delicate color of the dress and gentle makeup. And even body lotion with shimmering particles will not convince me otherwise.
Tender perfection - just like in a nutshell I could describe the image AnnySofii Robb. Her mini dress from the finest pink lace from Georges Chakra Couture combines delicacy and playfulness, which is certainly impressive. And just look at this delightful pair of sandals - they are simply charming and so are suitable for addition! Looks like Carrie Bradshaw sense of style and AnneSofii passed on - she's my absolute favorite at this event.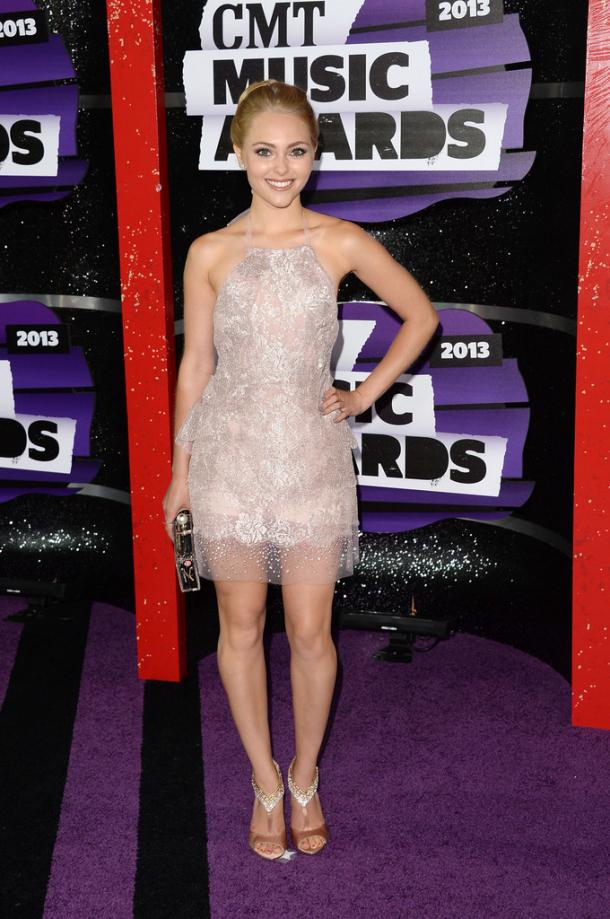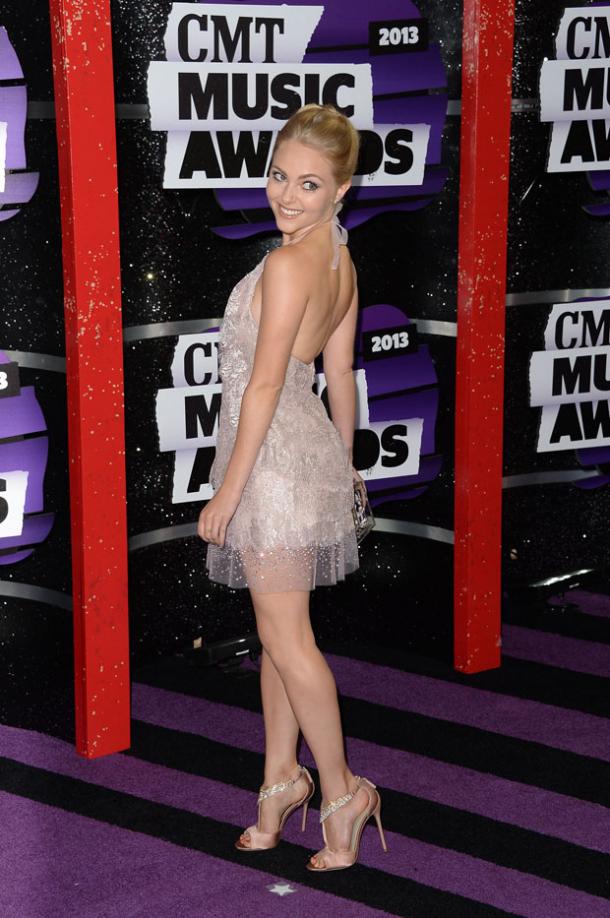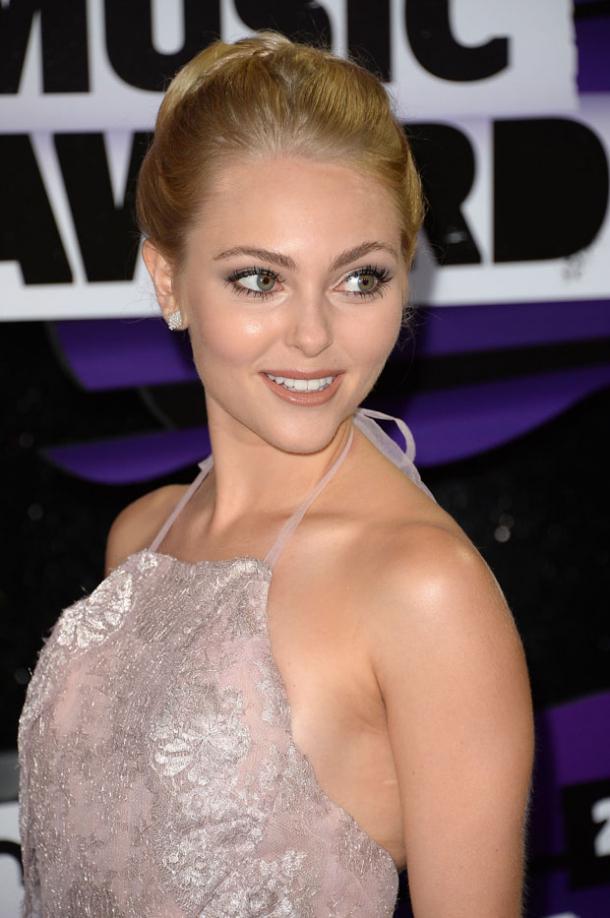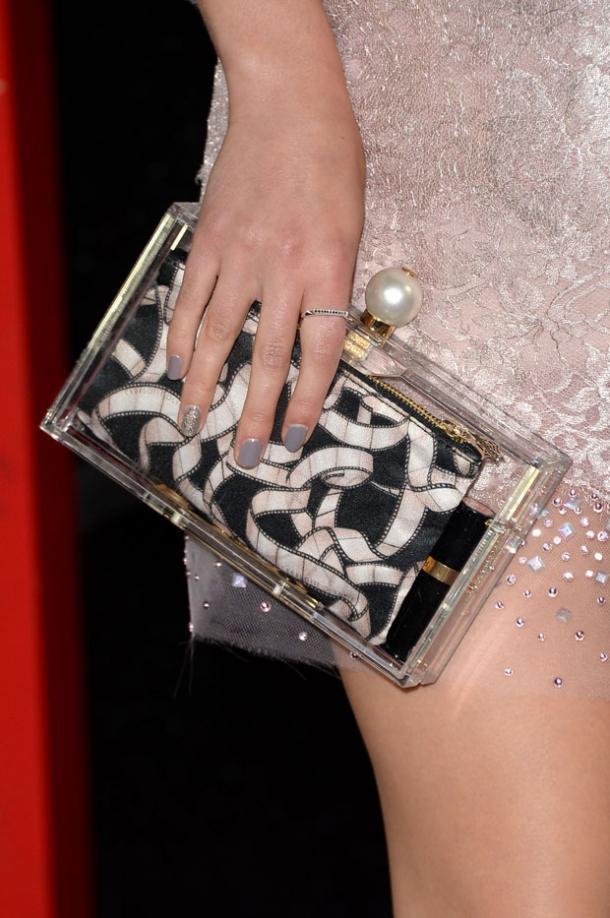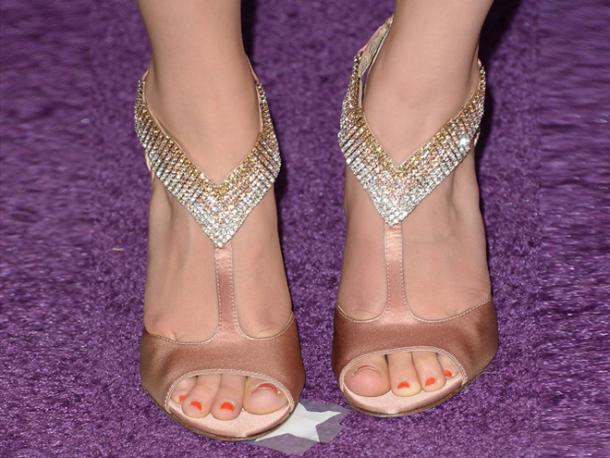 Actress and singer Jana Kramer opted for a glamorous image and chose lace evening dress with lining nyudovoy from Pavoni by Mikael D. We have many times seen similar outfits on the red carpet, but that does not mean that the dress is not worthy of attention. On the contrary - evening dress looks very attractive and beautiful red lipstick and earrings perfect complement it.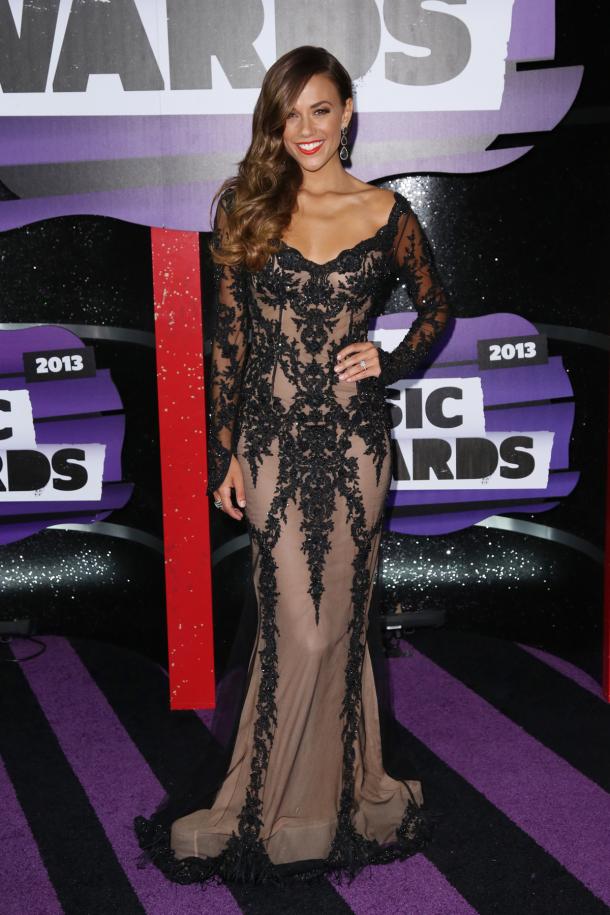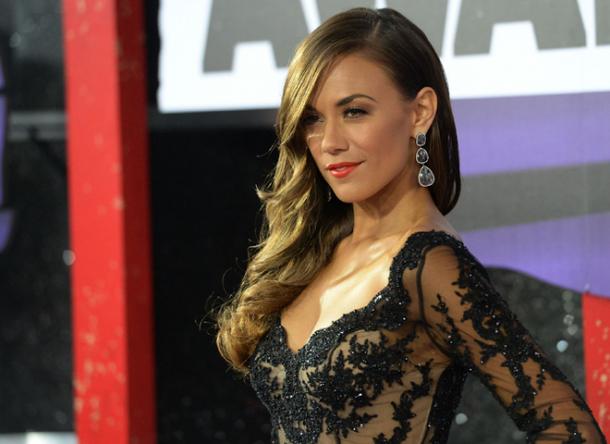 And here is our princess! Taylor Swift at least has not changed her love for dress with shiny finish, but picked an outfit with an unusual style. The highlight of this nyudovogo dresses Elie Saab became an unusual flying skirt with chiffon inserts that Taylor brought a lot of fun (judging by how active she waved them on stage). Such an interesting addition singer picked up a pair of shoes and a custom - made of suede ankle boots and lace. Many agree that such footwear is not suitable to a gentle along, and I think this version is very successful. This combination is associated with outfits country where light dresses and skirts combined with massive cowboy boots.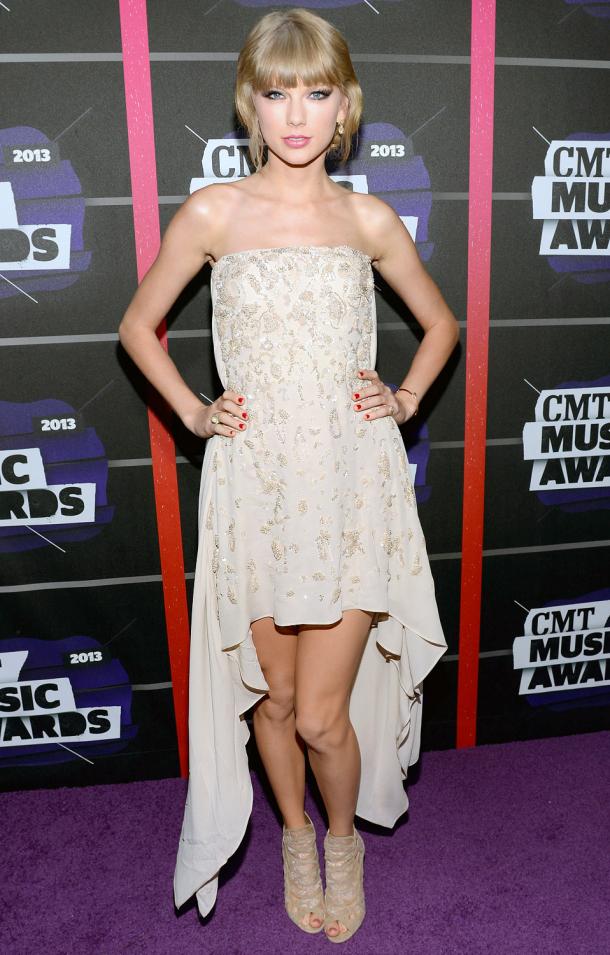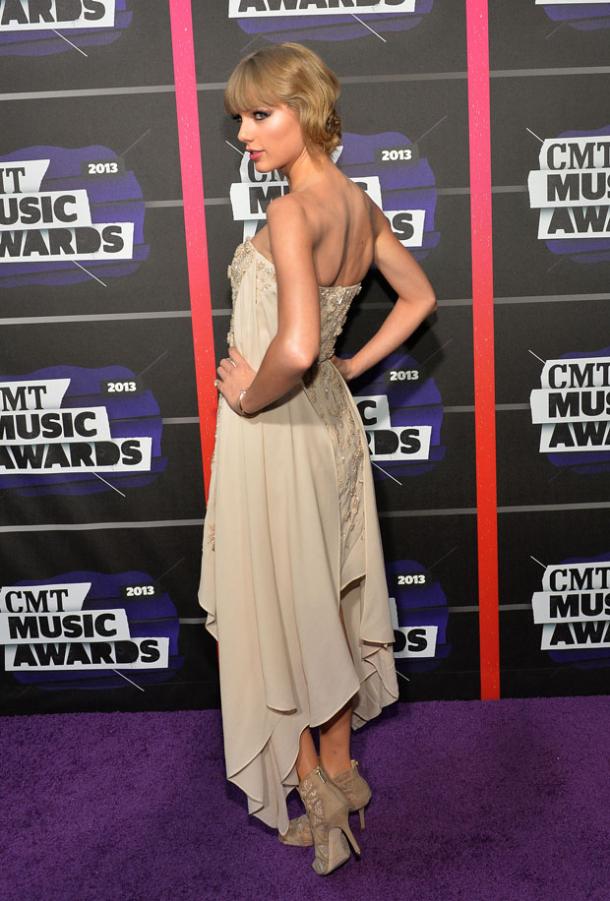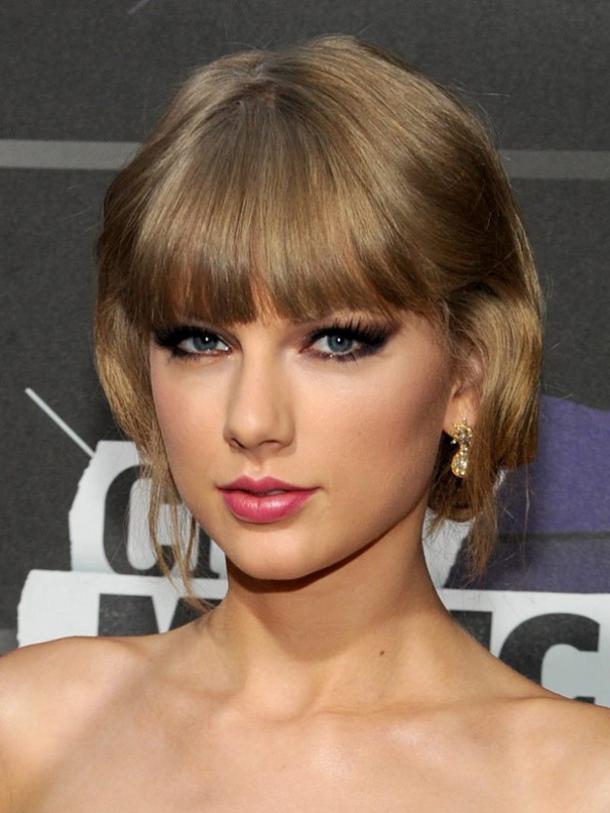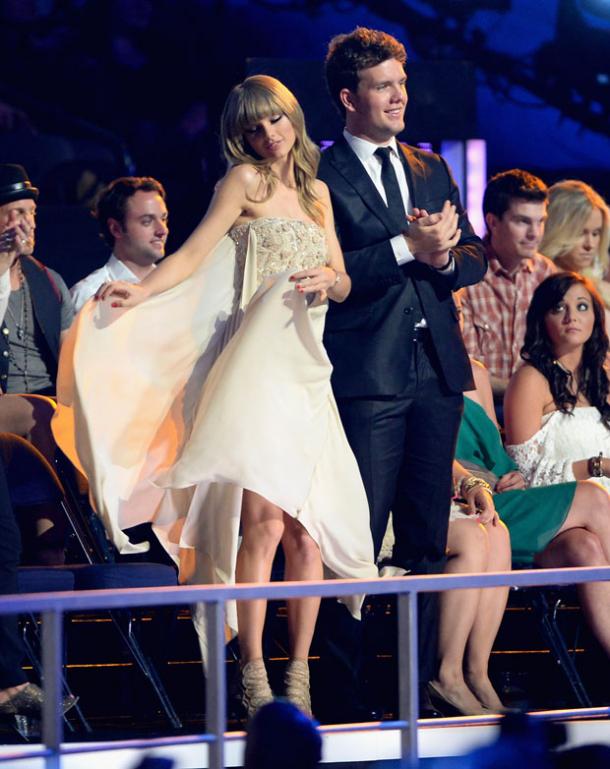 Sheryl Crow in Palta Willow. I am confused by this style of dress - it looks disproportionate body. He would have been the traditional (ie waist was to where is the waist), while this effect could be avoided and it probably would have saved the whole image.
This is the first appearance of Kristen Bell on the red carpet after the birth of a baby, and his return to the actress chose a form-fitting leather dress with lace embroidery by Zuhair Murad. Wonderful dress, but an accent color in this image (perhaps as a pastel nail polish) would be desirable, though not quite obligatory.