The rest of the campers were in the first, second and third part of the post.
Chic body Candice Swanepoel nowhere closed swimsuits, she chooses tiny bikinis barely covers the most savory place. There is always her boyfriend Herman (pictured behind), so he controls the situation and access to the body of his girlfriend.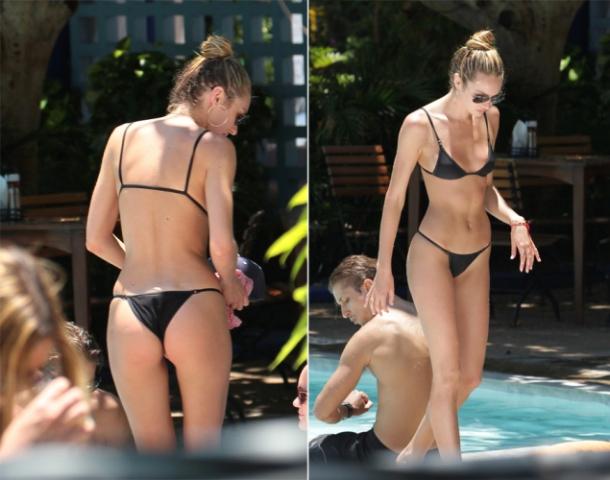 If you have a decent "source material" Tennis forms an excellent figure. Last week, trim tennis player Serena Williams wore on the beach in Miami flowered swimsuit. She said that she had the day off and the beach - the only place where she can truly relax.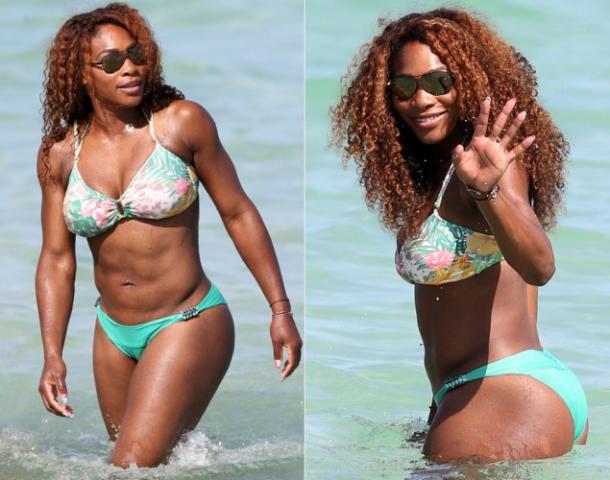 Rosie Huntington-Whiteley and her boyfriend Jason Statham went to the south of France, to take a break from the bustle of the United States before the premiere of the new movie actor "Hummingbird Effect". Of course, it exists in nature, and the French paparazzi, but apparently they are not as annoying bugs and Rosie even a little pose.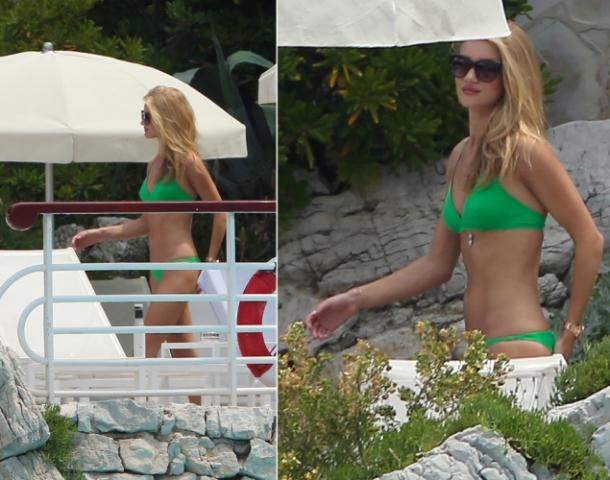 And this time Lady Gaga was vacationing in Mexico. The singer, who because of a thigh injury resulting not often glimpsed in the chronicles of the past six months, once again ready to shock with their songs, videos and performances. But first, she said, she must throw 10 kilos gained during illness. Now it seems to be on a diet, but beer in good company to abandon well can not.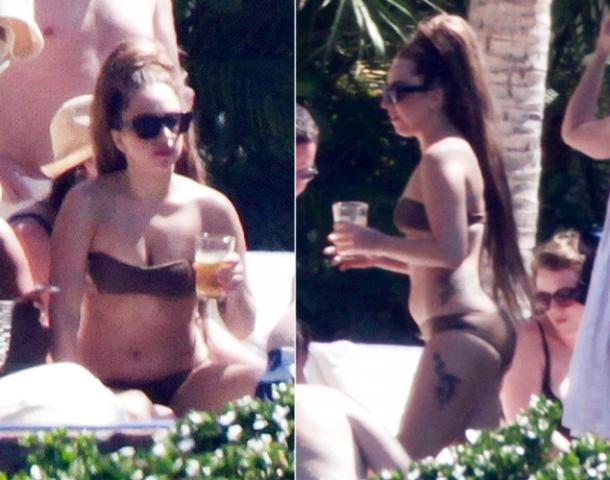 The former "peppercorn" Melanie Brown and her husband Stephen celebrate the 38th birthday of the singer on the beach. Glass of sparkling champagne - and the smile never left their faces even when the form of photographs.
Polish fashion model Joanna Krupa likes to sunbathe topless. 6 years her husband can not get enough of this turn of events and pictures of your favorite at every opportunity. How would he made pictures are not turned back to Joanna side, because after divorce, men are very harsh to his former passion. And who knows what else he had to shoot ...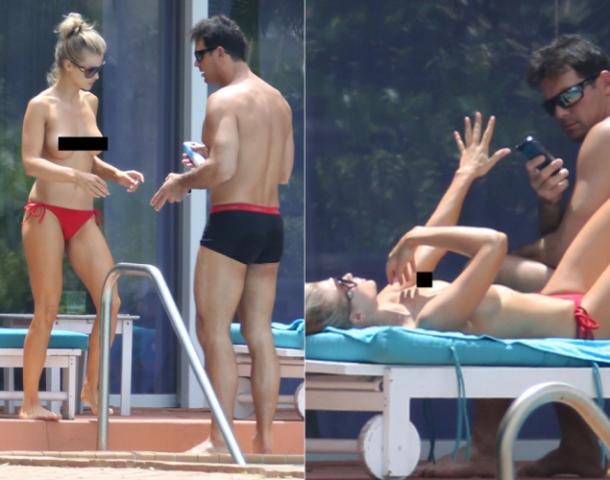 Britney Spears and her new boyfriend David Lucado, did not get into the lens, spent the day at the pool.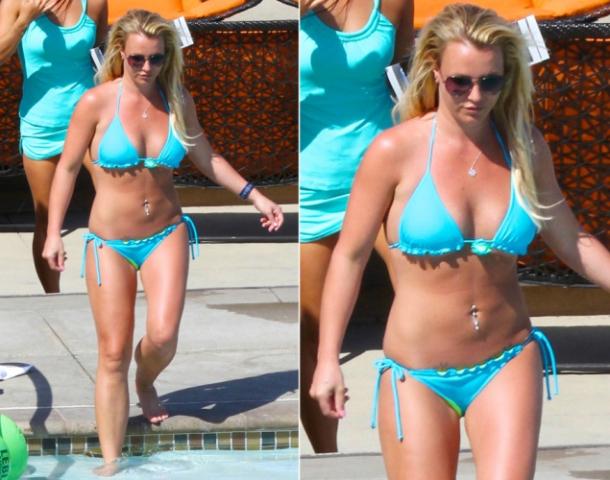 17-year-old daughter of Alec Baldwin and Kim Basinger, Baldwin Island, aiming to angels Victoria`s Secret. It has already signed a contract with an elite agency cooperates with Kate Upton, Miranda Kerr, Candice Swanepoel, Chanel Iman, and many other world models, and now her life has begun the next stage - self-improvement and the first shooting.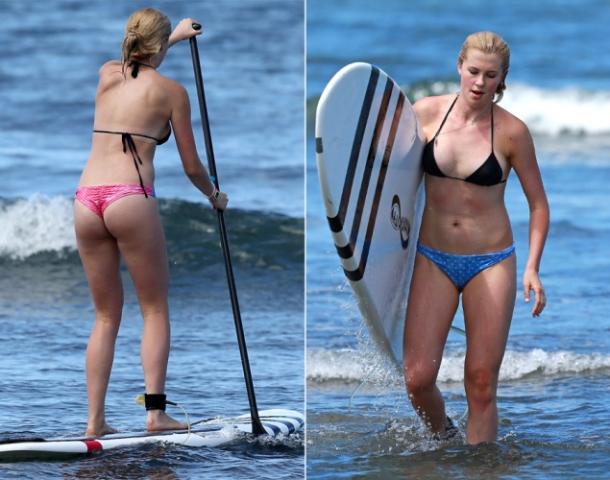 Dove Olivia Wilde and Jason Sudeikis spent the weekend on the island of Maui. 29-year-old actress and her fiancé hugging, kissing, and scuba diving.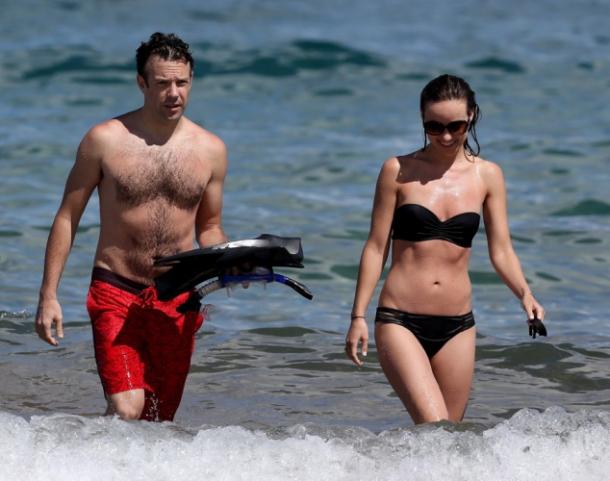 All comedy sostavchik the third part of "Bachelor" arrived in Brazil. There's Bradley Cooper, Heather Graham and others quickly found the beach to swim and run.
Bradley: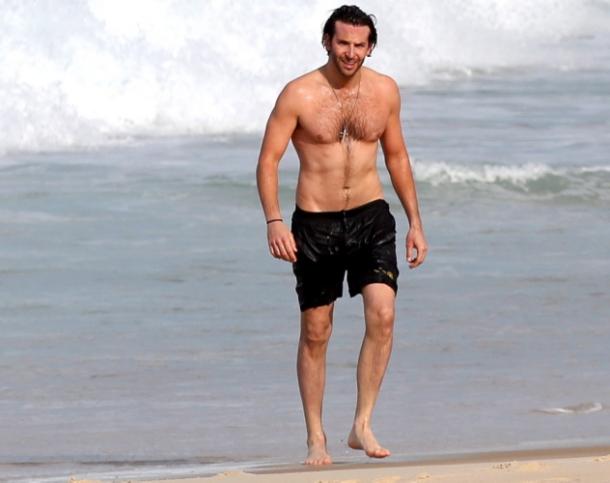 Heather: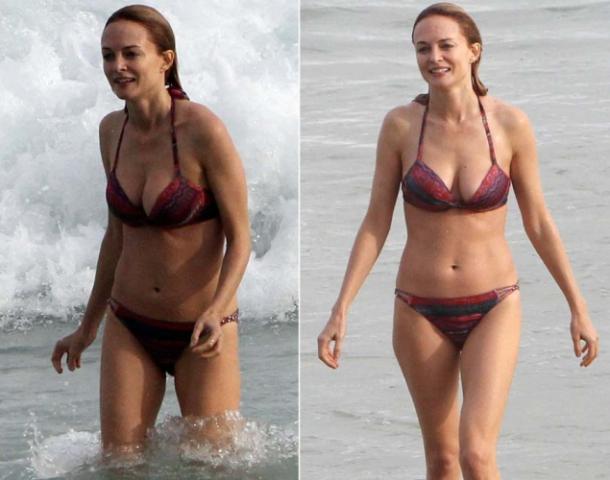 Sometimes stress leads to the formation of extra kilos, but not in the case of Julianne Hough, who recently broke up with her boyfriend. Apparently it keeps your body in good shape, not only for myself, but for the future admirer, who, I'm sure she will soon appear.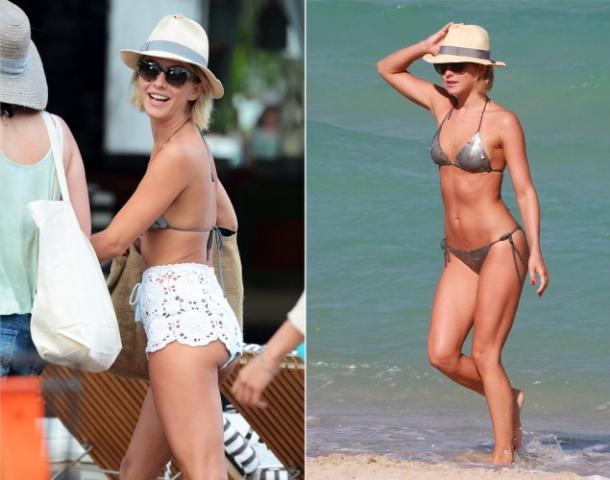 Alicia Keys prefer a family vacation. In the Bahamas, she arrived with her husband and young son.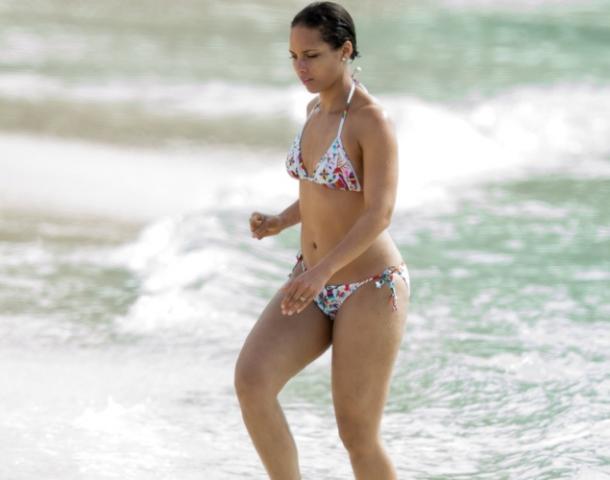 38-year-old "Desperate Housewives" Eva Longoria rested in Rio. There, she chose a place quieter and quietly enjoy the beauty of the coastline, while the press in full lines discussed her body changed. Of course, now Eva is not in the best shape, but recovered - and lose weight, no big deal.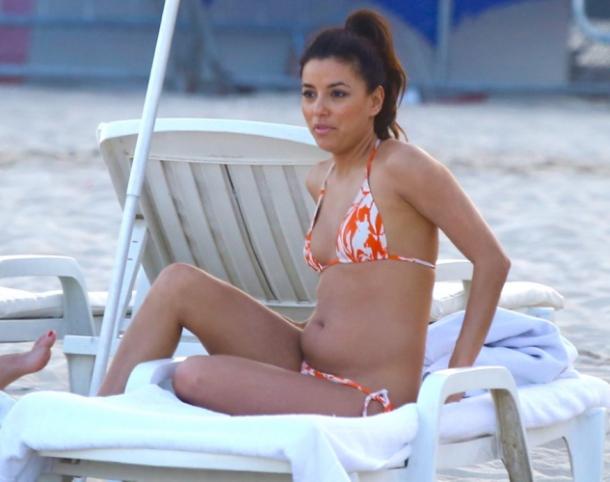 Robert Pattinson for leisure. About 3 hours, he paddled oar, standing on the board, and later took up meditation directly on the beach.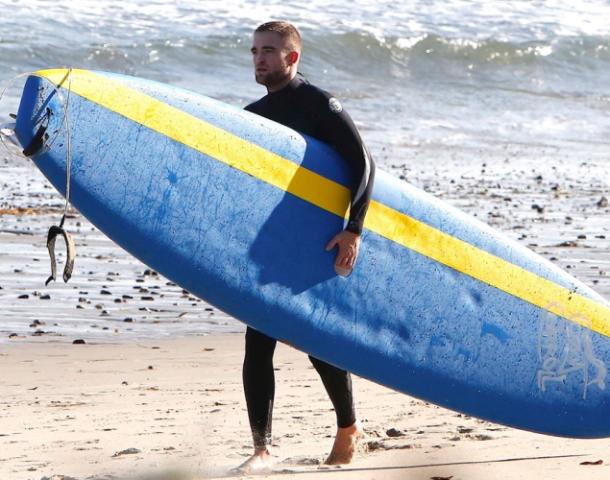 Miley Cyrus not to rest. Even on a lounger in the hotel «Palm Desert» she negotiates the working parts of your mobile.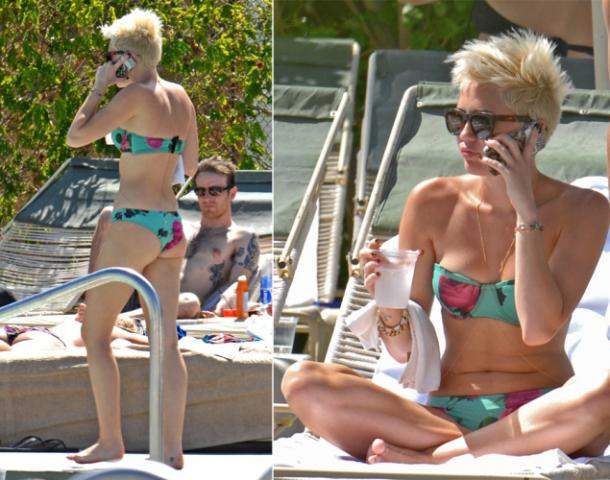 Gorgeous Kelly Brook.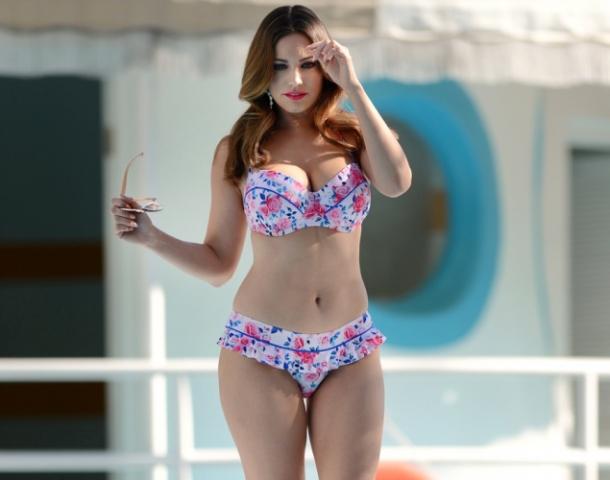 And no less a magnificent Wladimir Klitschko.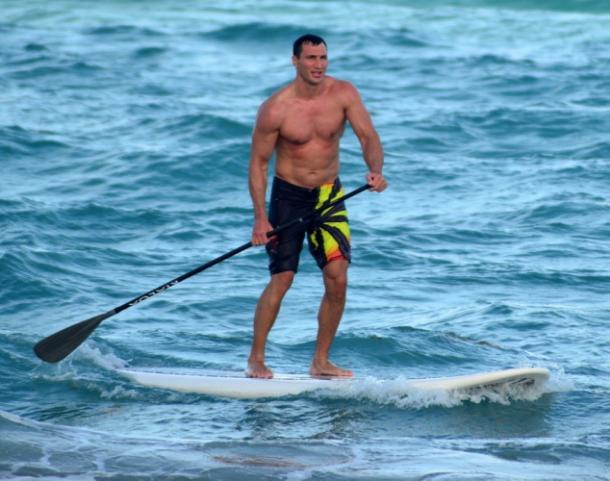 A little break in the tour, and Mariah Carey at full speed rushes to the beach to take a picture and put a new picture to Twitter. Flat tummy and prominent bust ... yes, it has something to show.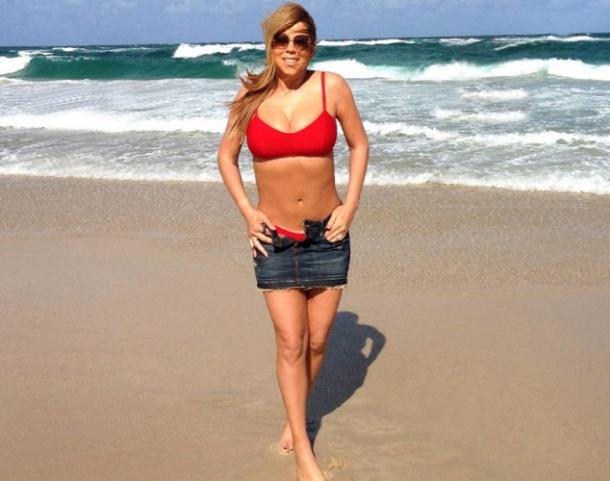 Julianne Moore does not care about the comments and huskies. She enjoys life in Hawaii.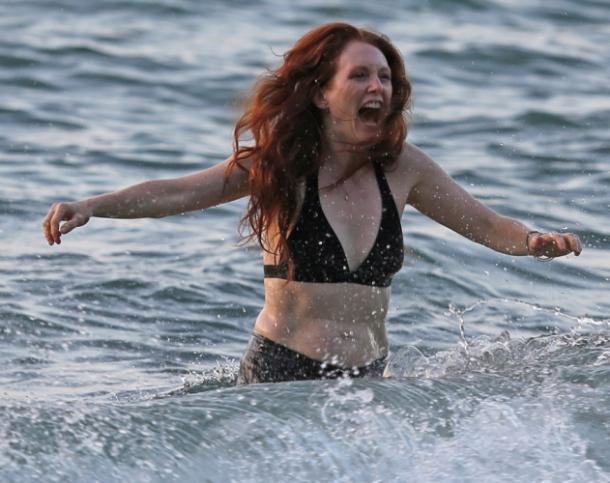 Pink and her family in Miami. "Well, who among us Daddy !?»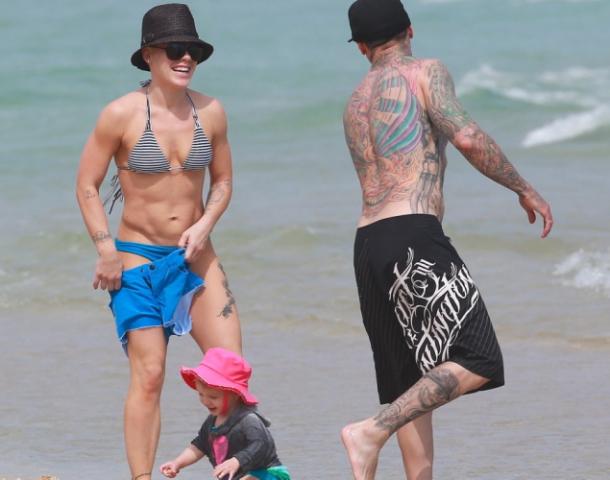 Ashley Greene in a retro swimsuit.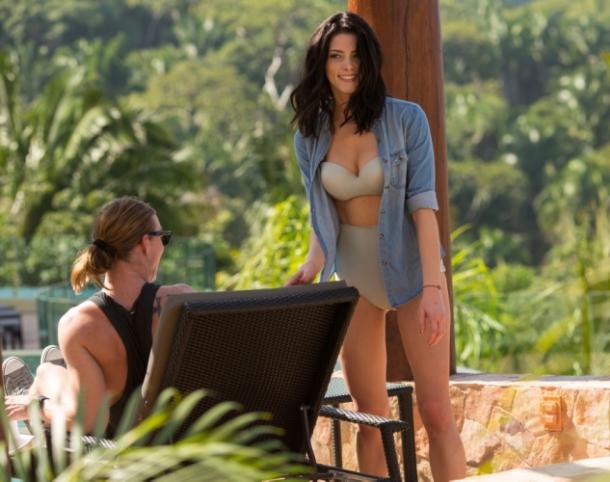 Olivia Palermo is not the most beautiful figure in the world, but with the help of clothes she becomes a goddess. Still, no wonder many consider her an icon of style, because no zero breast size or lack of a waist will not notice when you first look at it. Naturally, when you look at her dressed, but not stripped.