One of the most popular events of the social life of England comes this week in Berkshire - Royal racing Royal Ascot. As always, they gathered the cream of British high society led to the royal family: Queen Elizabeth II and Prince Charles and his wife could not honor this event with his presence. Ascot have for a more than a century and during this time the first time in many years the most prestigious race won horse belonging to Elizabeth II. Estimate - was the name of a royal winner. A second major event that attracted worldwide attention, traditionally, steel caps, hats, hats ...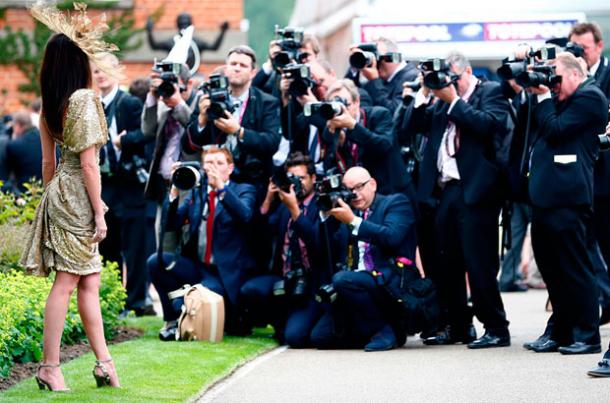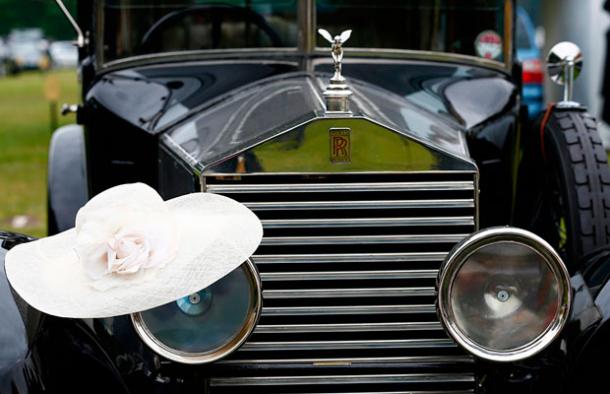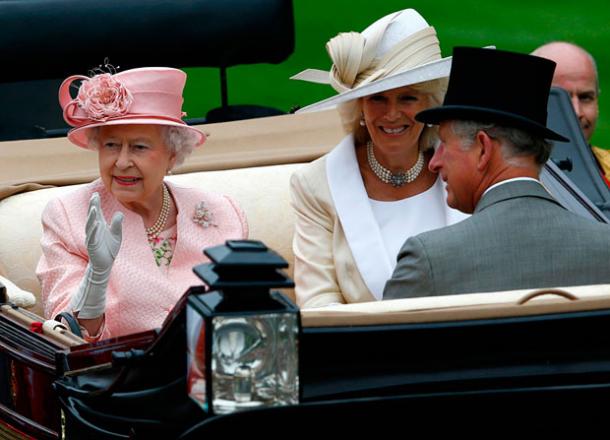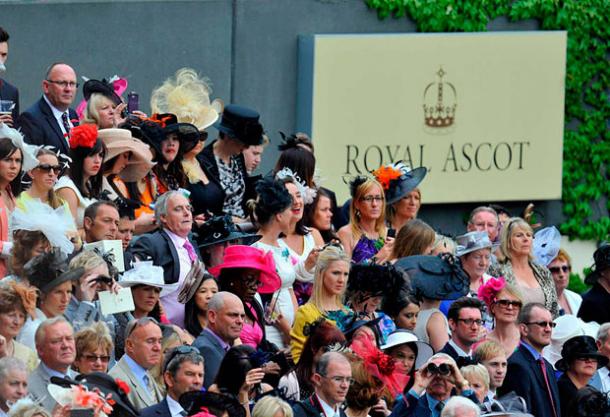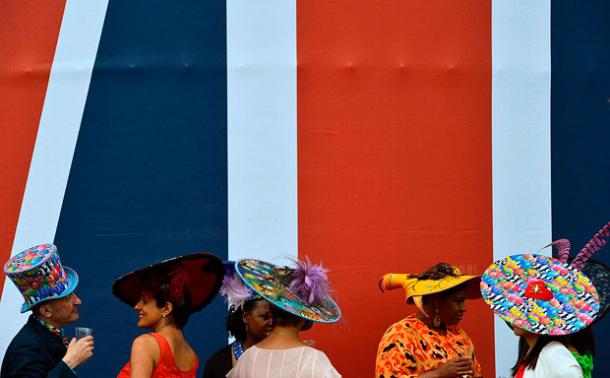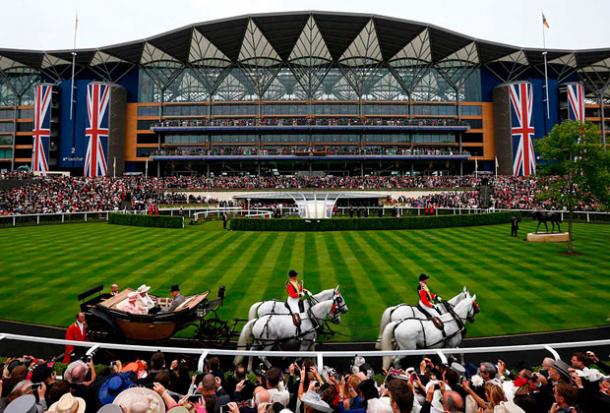 The dress code is very strict Royal races. Men should be in black or gray suits that need includes: jacket, vest and tie (but certainly not cravat), black or gray again cylinder and only black shoes, of course, highly polished.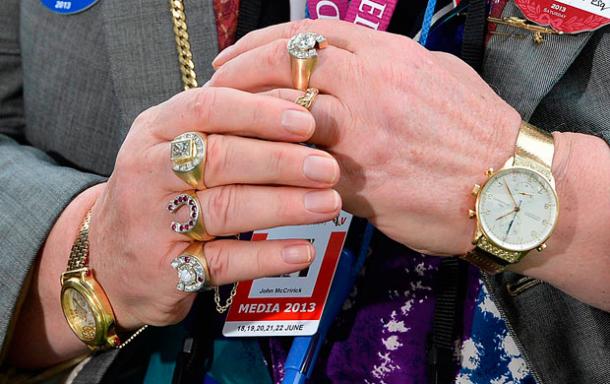 And yet, as you can see, this time trying to snatch a few more applause for originality, rather than for elegance.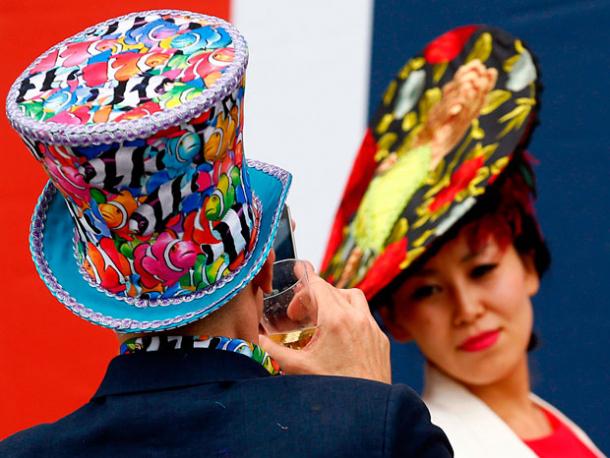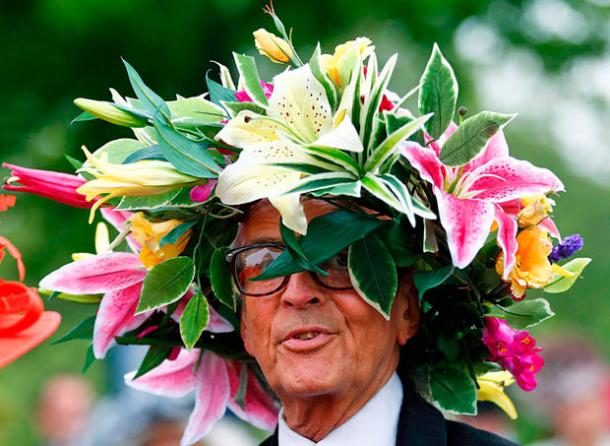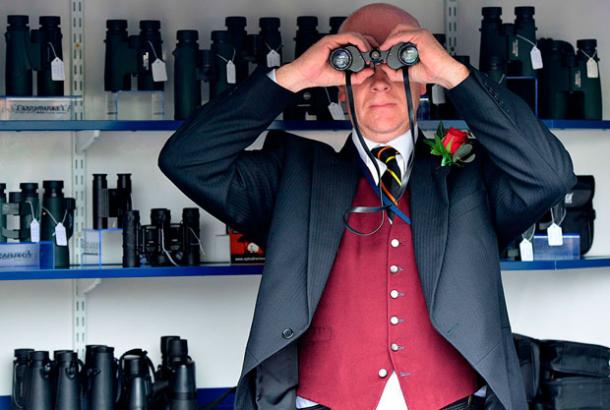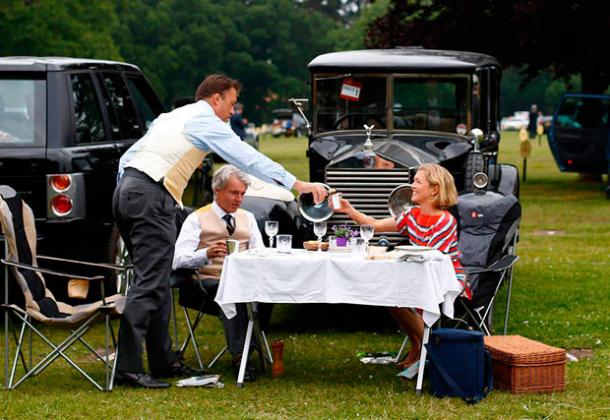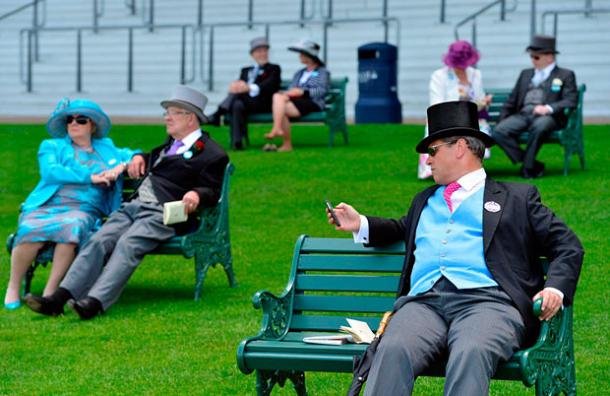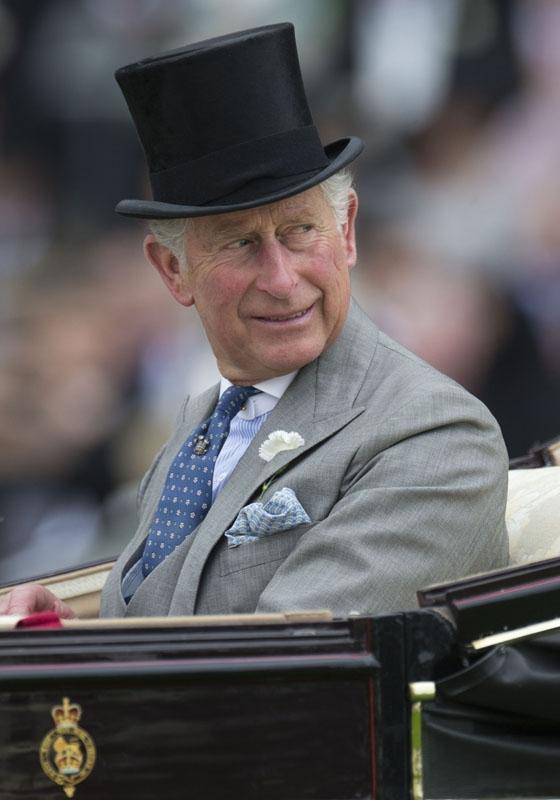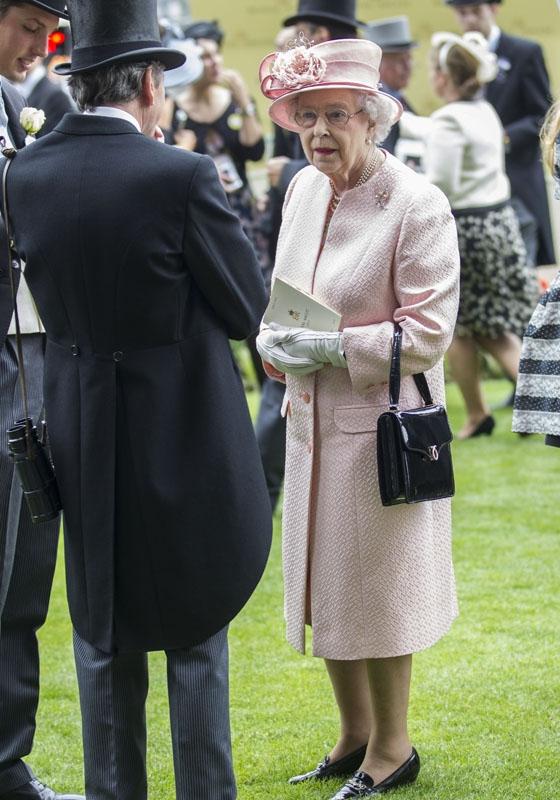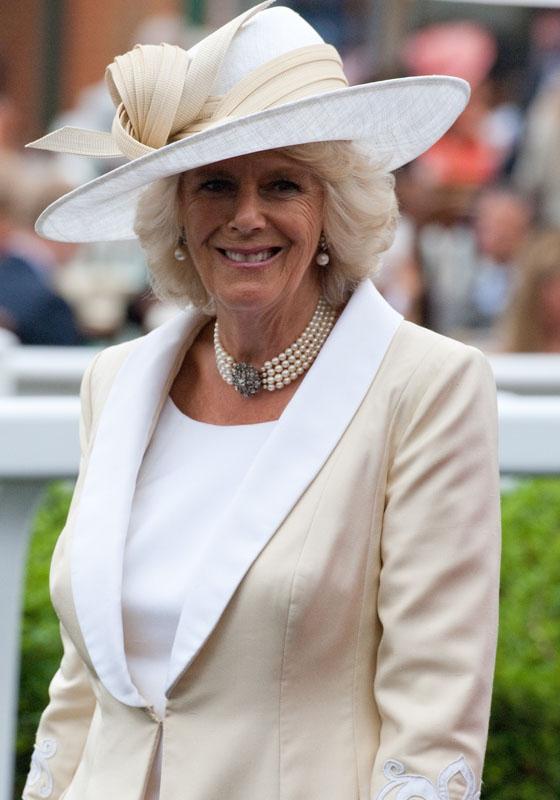 Ladies well, especially those who are present in the royal box, you should be wearing dresses and skirts of moderate length - no more than 5 cm above the knee, but along the floor, too, should be avoided. Mini-skirts and blouses too open is strictly prohibited. And for those who come in something similar, will be given a stole covering the shoulders and chest area too open. Pants are not desirable, and the colors of dresses also should not be too provocative. But what there is no limit, so it is certainly in the original hats.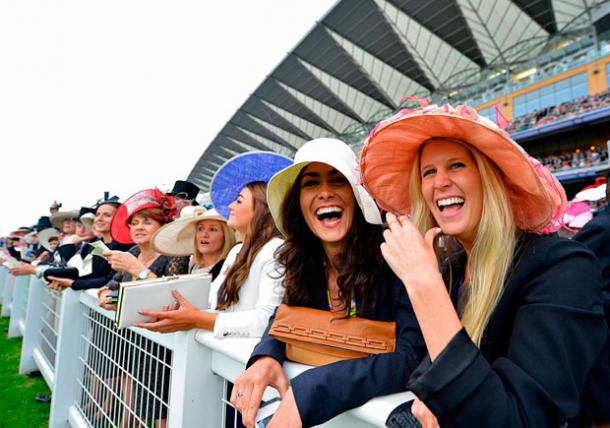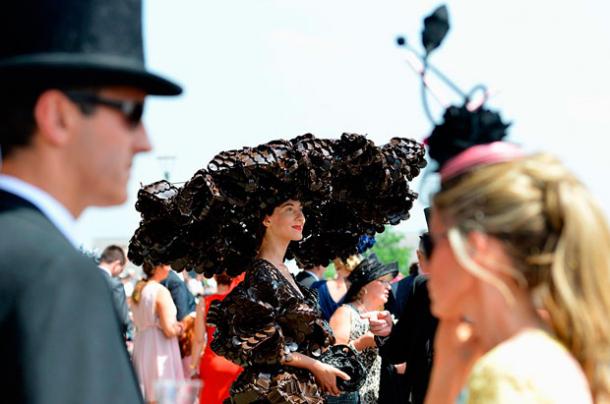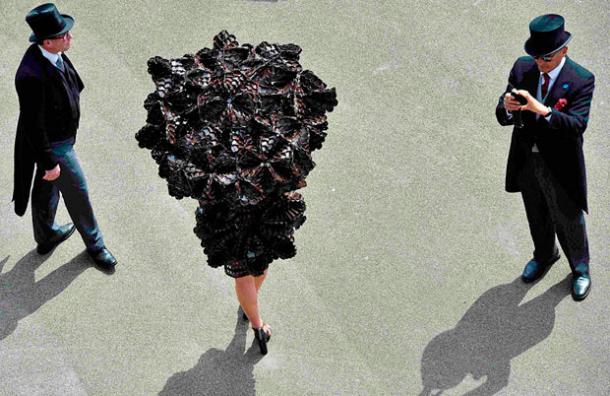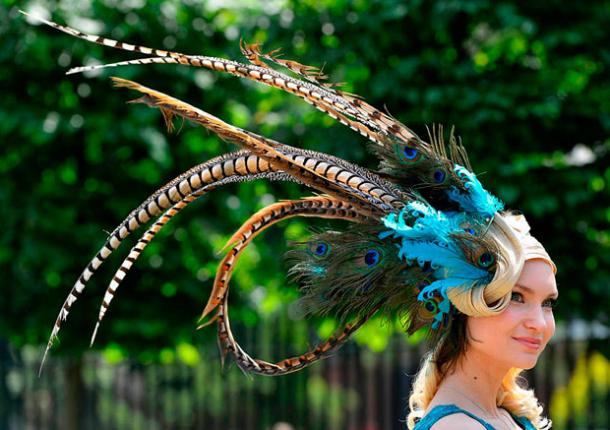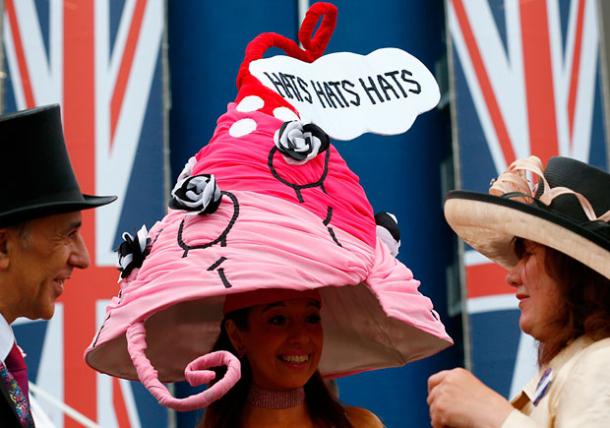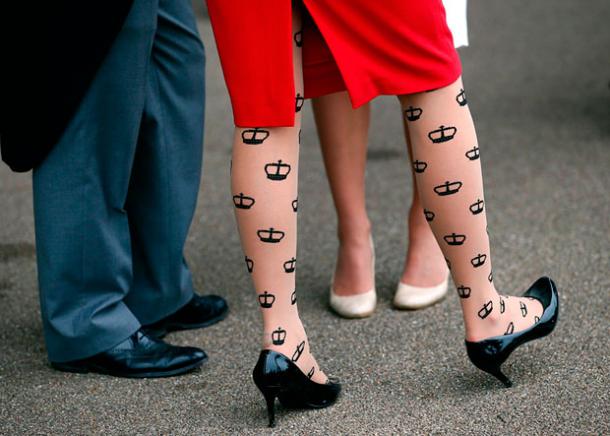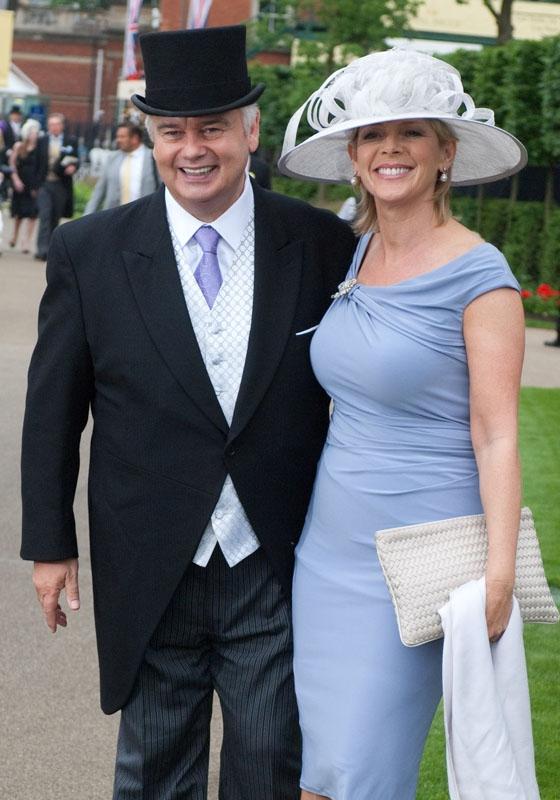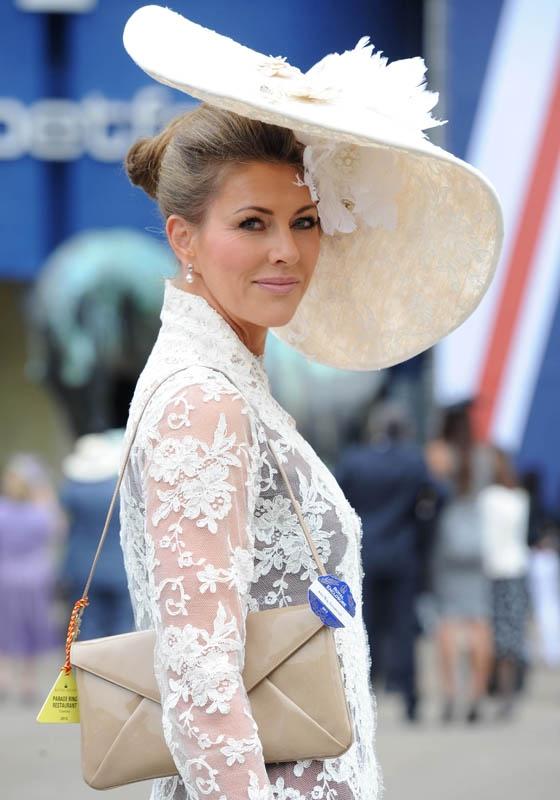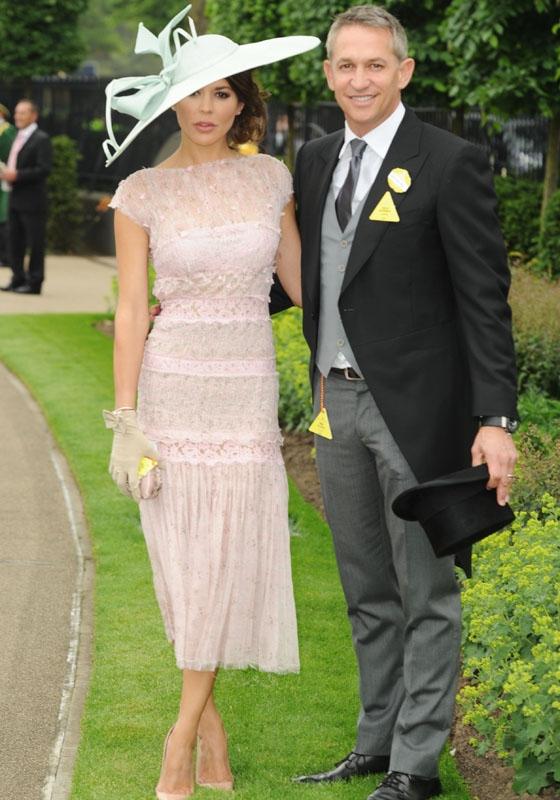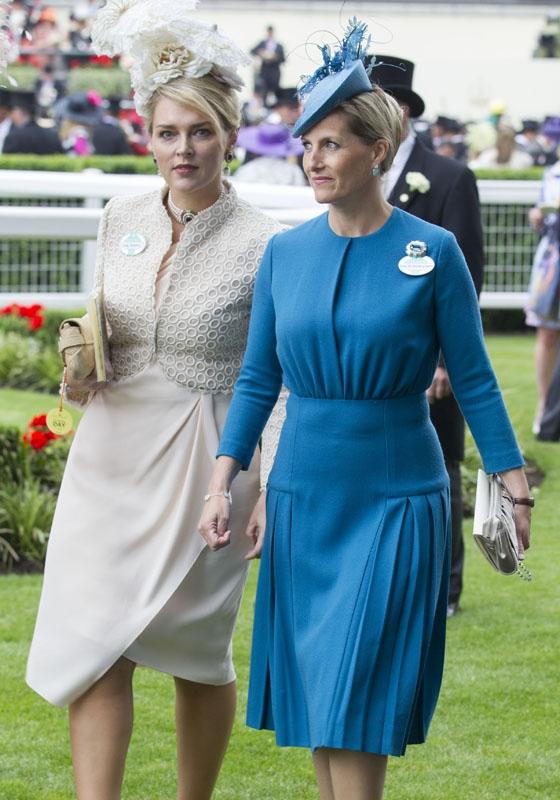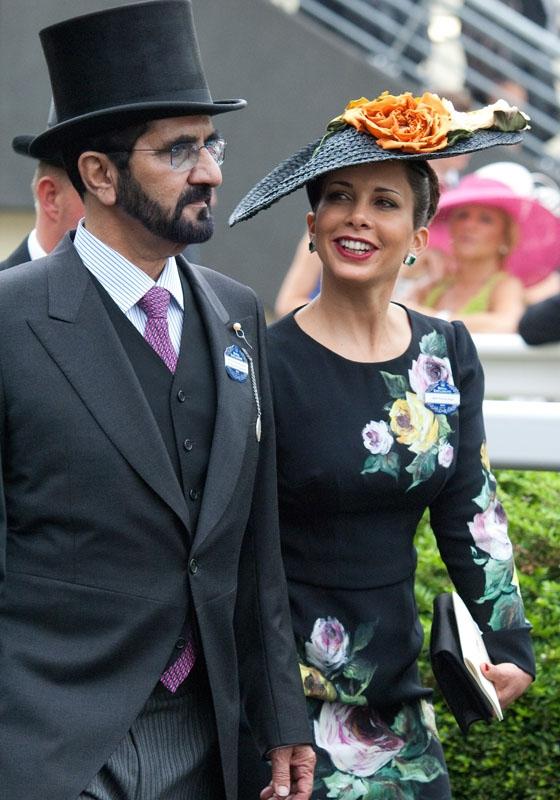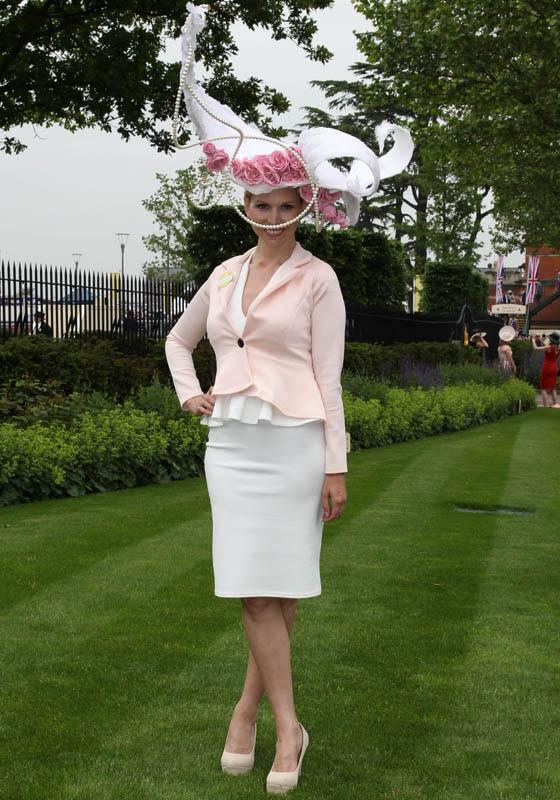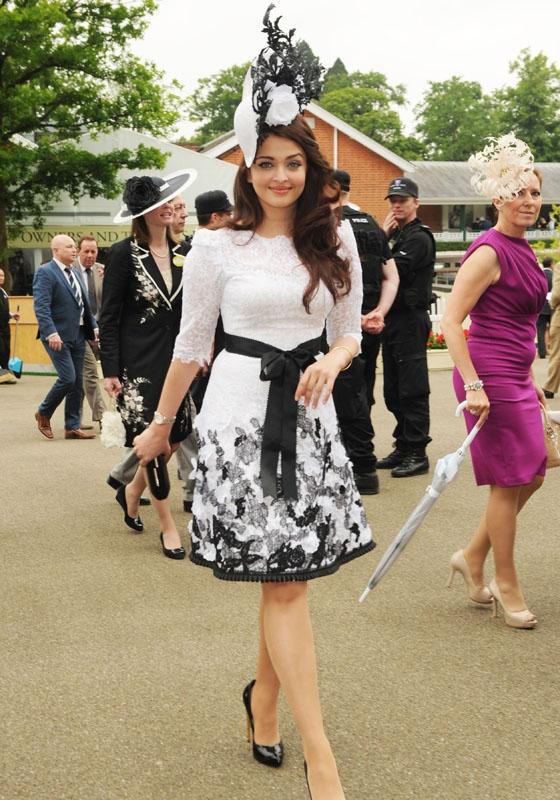 Royal races last 5 days, and in each of them a lady supposed to wear a new hat, and on Thursday, or Lady's Day - the most extravagant of them. There is even an opinion that the jumps of the day specially conducted for the longest distance only to the ladies had more time to show off their toilets and discuss other outfits. Philip Somerville, official hatter Her Majesty annually to Elizabeth II makes several models of hats to choose from. And it is not surprising that even the British bookmakers are taking bets on what color hat will be the queen in the Lady's Day.