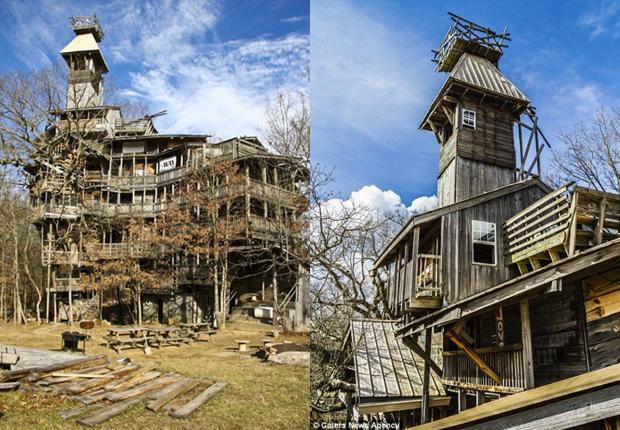 The highest house of the forest is located in Crossville, Tennessee, United States, and it was built, oddly enough, unprofessional builder. Horace Burgess (Horace Burgess) took 11 years to build their dream home in the height of 10 floors. Horace says that construction began after the vision of God, who told him that he did not run out of material as long as it is not completed dom.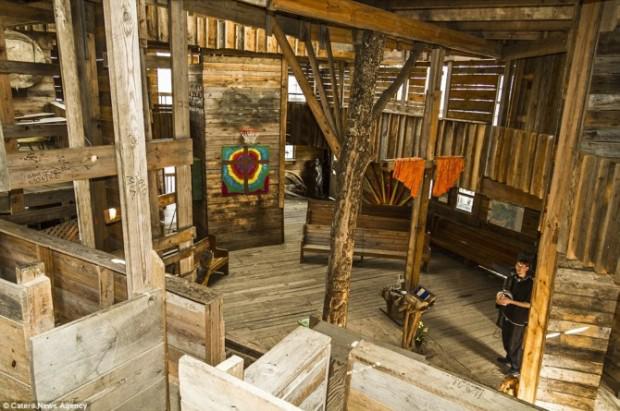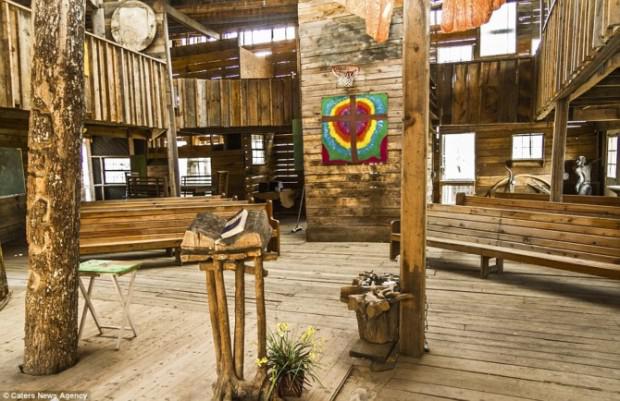 Huge wooden house a colossal area of ​​10, 000 square feet (3400 sq. Meters) cost Horace exactly cheap. He spent a total of 12 thousand. Dollars due to economical use of materials and the use of waste products. Inside the house, spiral staircases, an altar, a basketball court and a lot of rooms, corridors, passages and balkonov.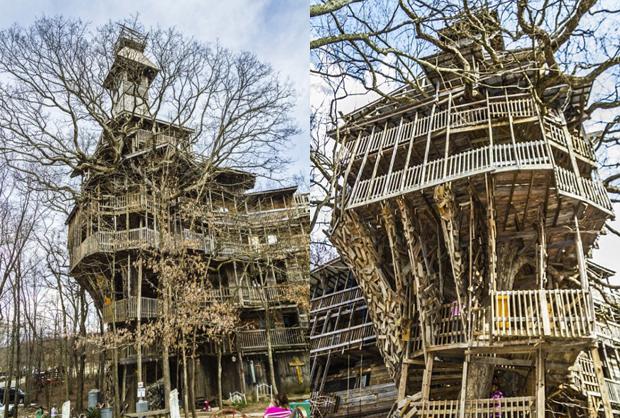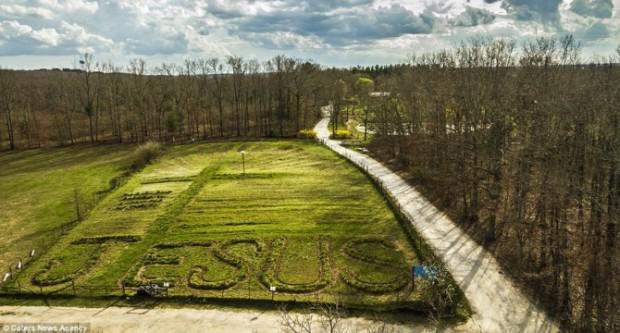 The photos were taken by Tom Wetton (Tom Whetton) March 15, 2012. He is the witness of a giant wooden structure, said: "The house looks incredibly impressive. You can not really appreciate its scope, while you're standing next to him, but believe me - it is huge.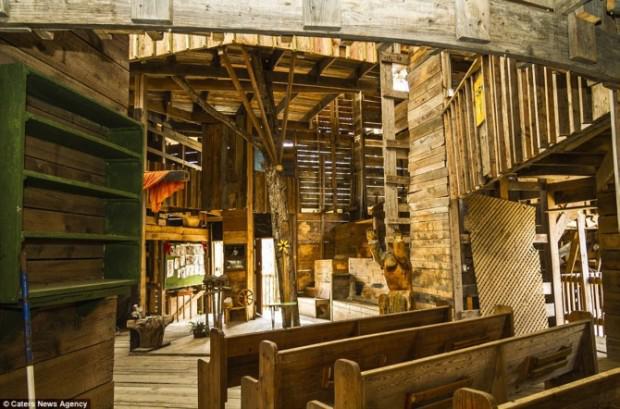 I was told that the structure is supported by six trees that are inside, and that the construction took 258,000 nails. This house - the dream of all children. When you see him, I want to just go and examine it along and poperek.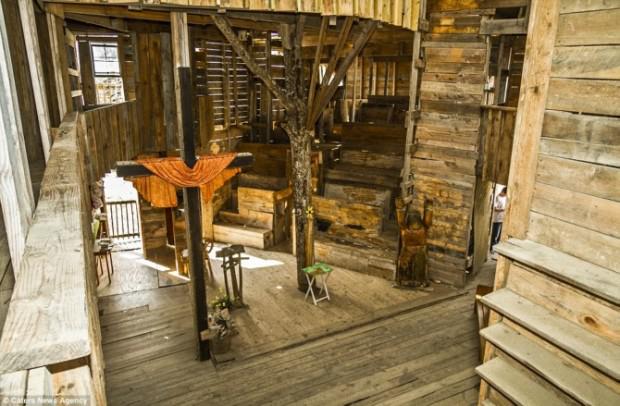 See also: 12 camyh small houses in the world. Fallen Star - house, which landed on the roof. Sharp-angled house - On the Corner. House with slide - Japanese living "house with a slide." UFO House in Taiwan: Abandoned futuristic ghost town.
Source:
www.terra-z.ru/archives/17794