Created in Japan car, "Wooden Supercar", too, as a whole, except for the engine, created from wood. Of course, wood could not create some detail, but in general, a tree in the vehicle is much greater than metal or plastic. This car is not for beauty made, it can reach speeds of up to 90 kilometers per hour. Then you can see a few more unusual inventions of wood.
Wooden computer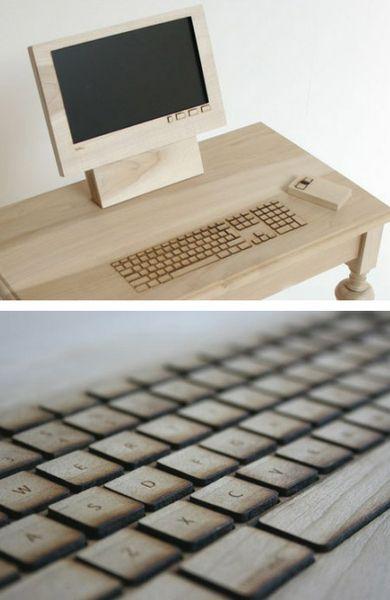 Young designer named Marlies Romberg "wrapped" their computer wood paneling. Wood in his computer all - monitor, mouse, keyboard, computer desk (well, that's understandable). Yes, I would personally also like to like design for your PC, you will agree, wooden computer is not necessary for each user PC at home.
Wooden scooter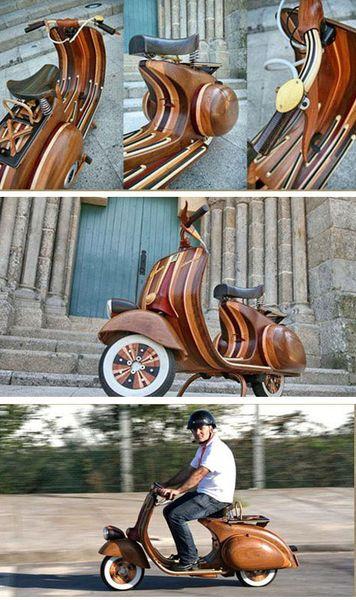 This vehicle created by Carlos Alberto, the Portuguese master wood. It is clear that this scooter actuated manually, and his entire body is made of wood. Maybe if it were possible, Alberto and the engine would have made of wood, not just housing. As you can see, to create housing scooter used different kinds of wood.
WALL-E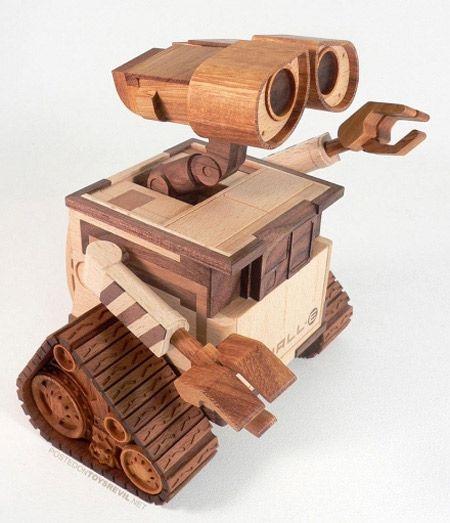 Many fans of animated films liked the scavenger robot WALL-E. Liked it and designer from England Morpheus (yes, the name reminds one of the film characters). Sculpture robot repeats the original, except that it firstly, wood, and secondly (and this is the worst of all) is not a robot.
Wooden Bike