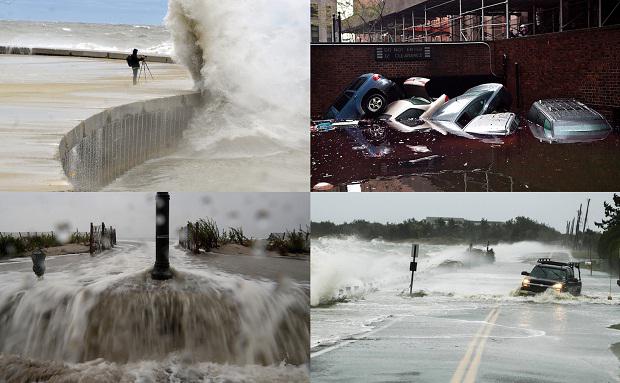 not even a dozen, and a baker's dozen. Hurricane Sandy covered the north-east coast of the United States, leaving behind a trail in the form of floods, fires, fallen trees and millions of people were left without electricity. Director of the municipal electricity company in New York has already said that it is "the most massive power outage as a result of a natural disaster." Now that the worst seems to be behind us, let's look at photos of the chaos left by Sandy, while residents battered element cities are trying to return to the familiar zhizni.
1. A huge wave on the waterfront Chikago.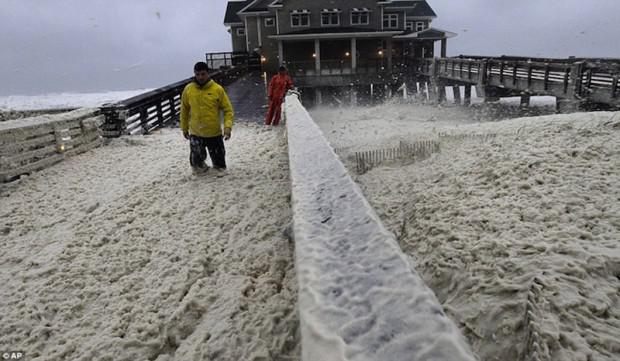 2. Reporters go through the foam on the pier in Negs-Head, North Carolina. The state government on Saturday declared a state of emergency, soon followed suit, Connecticut, and Delaware declared the forced evacuation of coastal domov.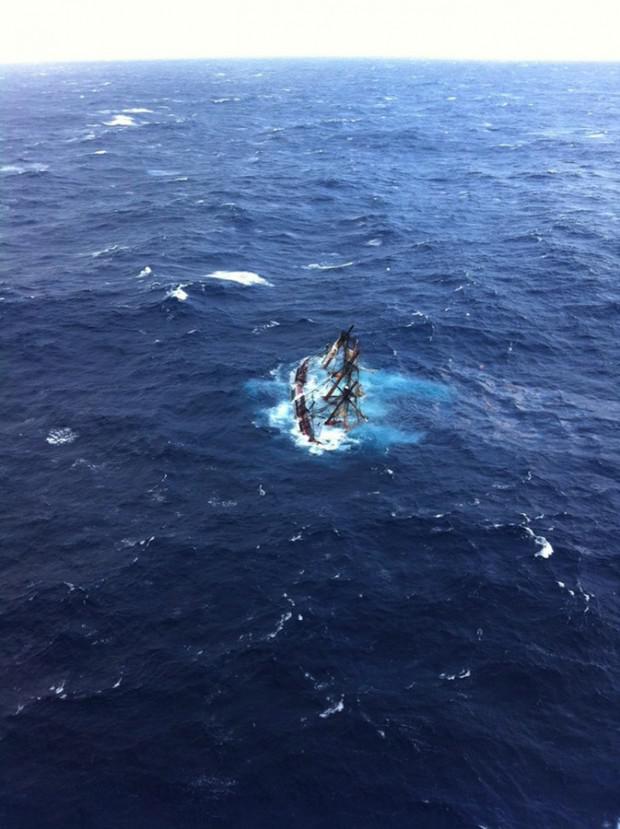 3. During Hurricane Sandy sailboat "Bounty" sank in the Atlantic Ocean near the town of Hatteras, North Carolina. The Coast Guard rescued 14 crew members and 16 by helicopter. A few hours later rescuers found another member of the crew, but the girl was already dead. The body of the ship's captain was never found.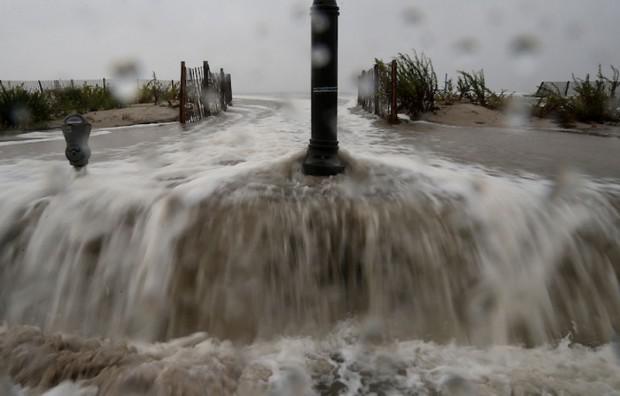 4. Flooded street and beach Beach Avenue in Cape May. New Jersey.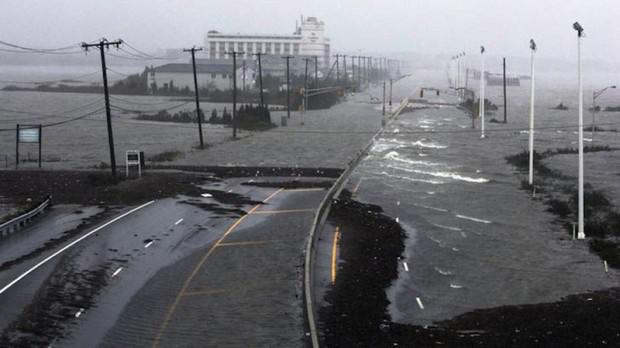 5. Highway №30, one of the main roads to Atlantic City, New Jersey, completely covered with water.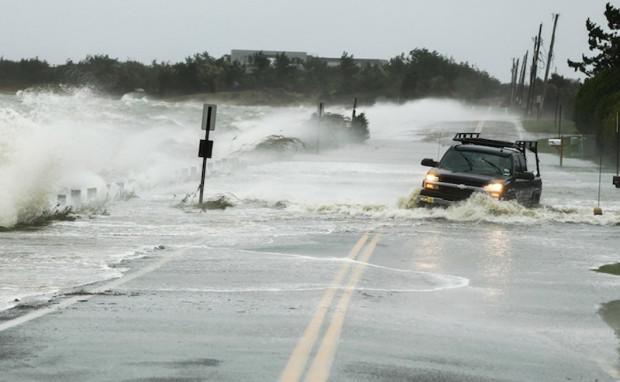 6. SUV trying to drive through a flooded road in Southampton, New York.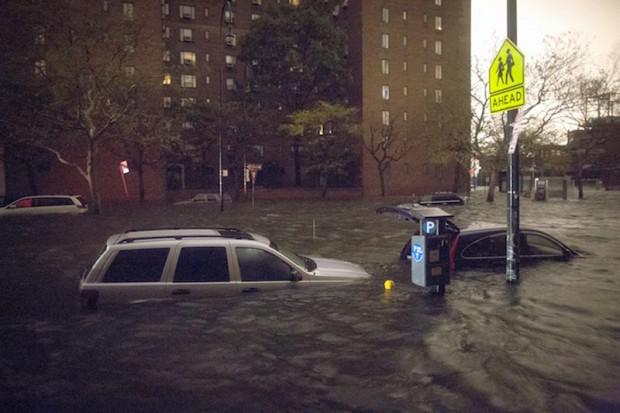 7. Cars almost to the roof in the water on the street 14th Street in New York.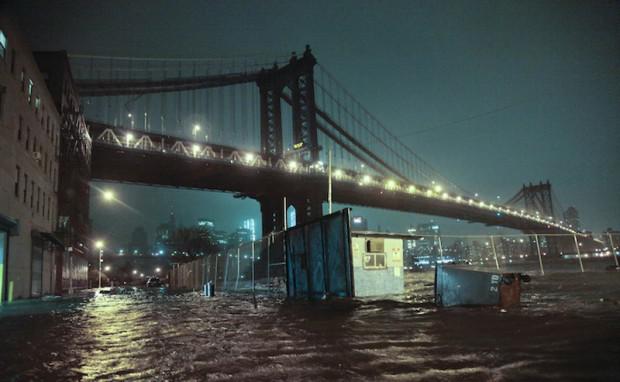 8. flooded street under the Manhattan Bridge in Brooklyn, New York.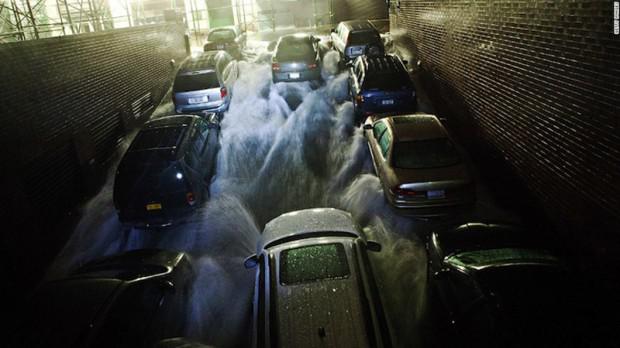 9. Water rushed into the underground parking in the financial district of New York.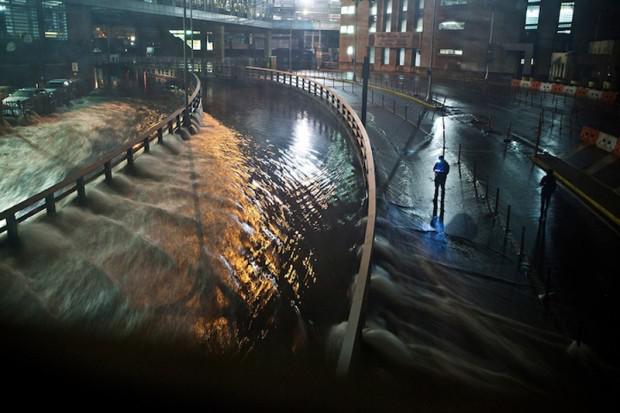 10. Water flows into the tunnel Carey, New York.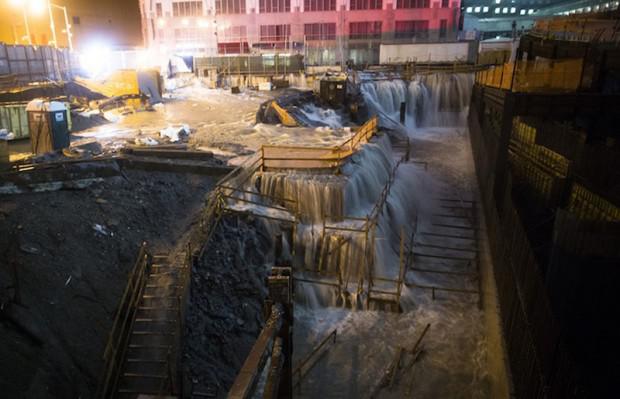 11. Flooded building on the site of the construction of the World Trade Center in New Yorke.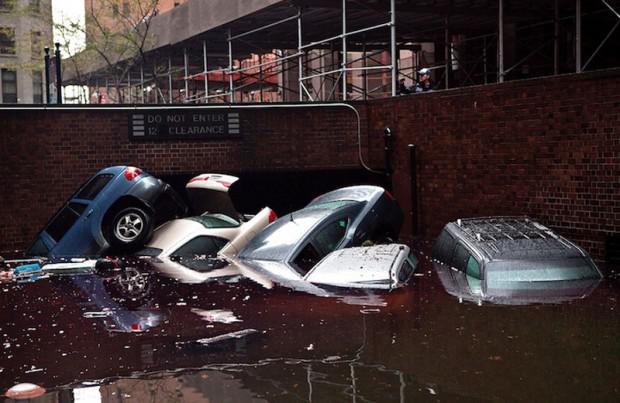 12. Here's what one of the many underground car parks in New York after a visit to Hurricane Sandy.
Source:
bigpicture.ru/?p=342654