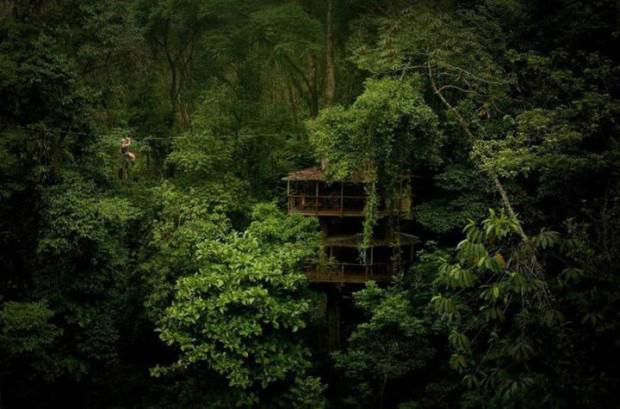 far from the Pacific coast, in the jungles of Costa Rica, is Finca Bellavista - first of its kind in the commune of trees. The municipality covers an area of ​​240 square meters, all the houses are located on the territory of the trees and interconnected suspension bridges and lestnitsami.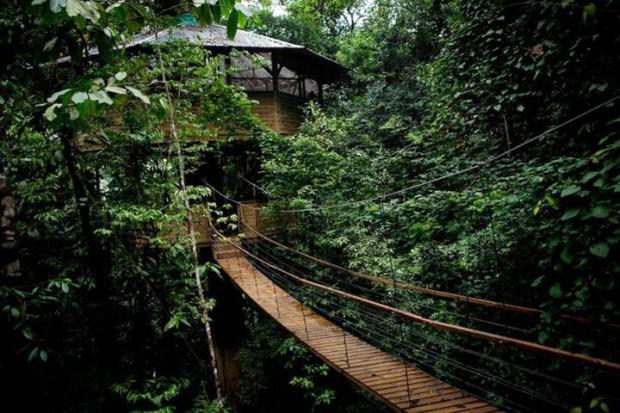 Finca Bellavista was founded porters Erica and Matt Hogan in 2006 after the couple visited these places and Matt had the idea to give his wife a hut for her birthday. Since then, the municipality has grown - now in its 27 individual houses and the construction of prodolzhaetsya.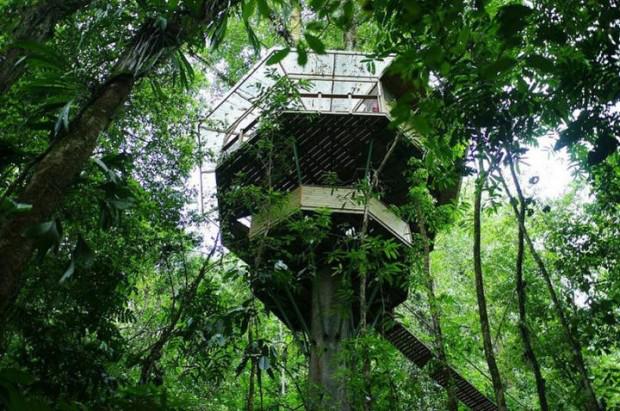 The nearest town is more than 3 kilometers, but this unique village is self-sufficient lives without contact with the outside world. The Finca Bellavista is a community center, dining room, swimming pool, cafe and even a Wi-Fi zone - in general, almost all of the amenities needed for life. All tree houses are original and even have water, thanks to the water from a mountain stream. Many of the houses are rented out to visitors, so tourists can also enjoy life away from tsivilizatsii.