I'm sure many of you returning from work used to see gray, dull, and in some certain and dirty staircase of his house. Residents of a house in Kuzminkah also tired of such and decided to decorate their entrances here so that's graffiti. Agree, much more pleasant to go into such a bright, rich and positive approach. I do not know who and what came up the driveway to make graffiti, how the chosen subjects and consistent whether this idea, but it is beautiful!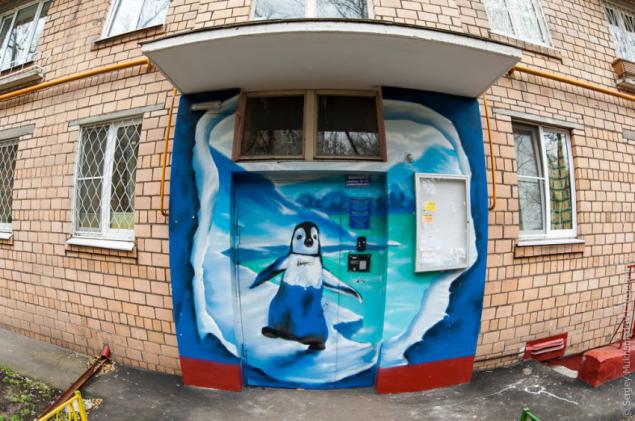 Among the grayness of high-rise buildings you encounter a cheerful color positive islet.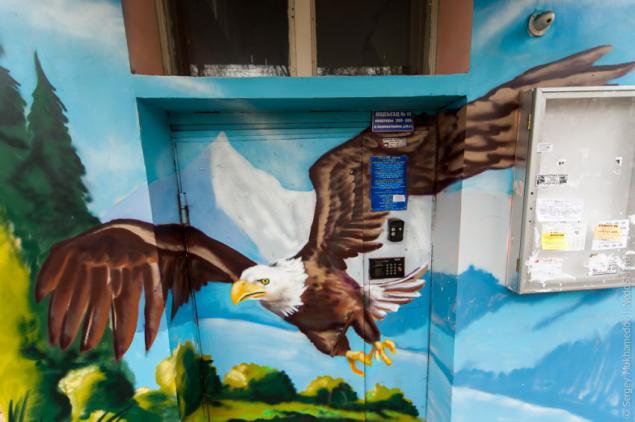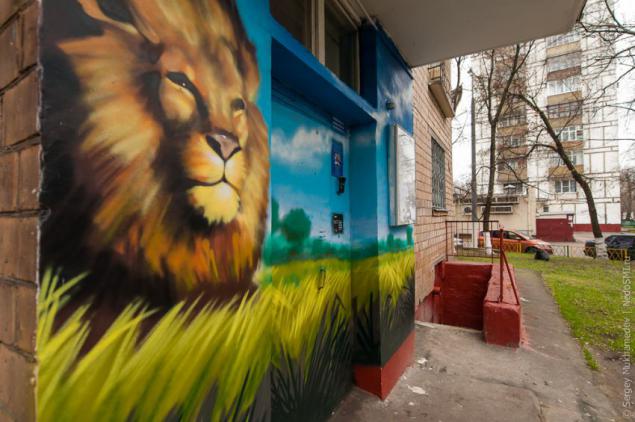 This is not dumb staircase with a serial number, it is funny penguin, cool bear and even a ladybug.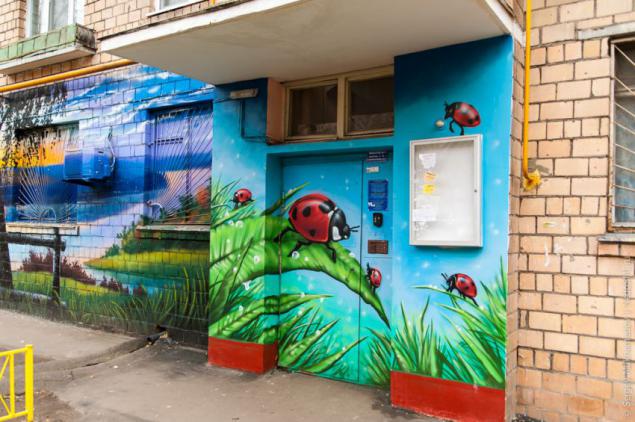 By this door I want to go and have no desire to stick it next to an advertisement or throw garbage.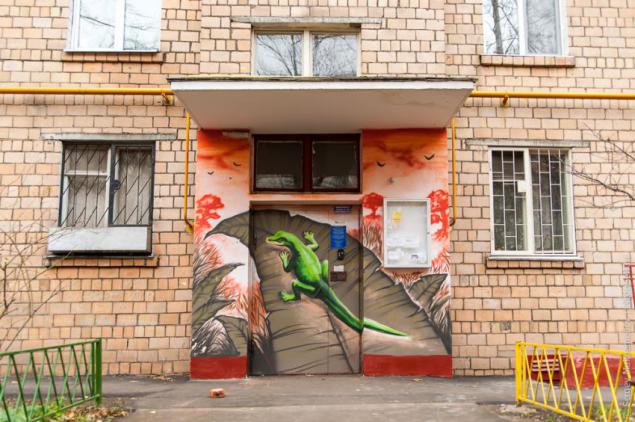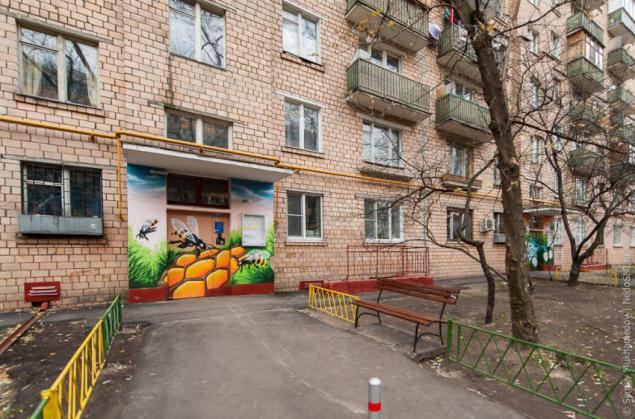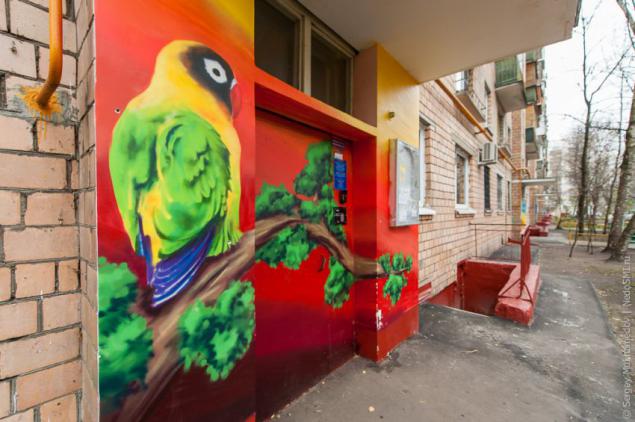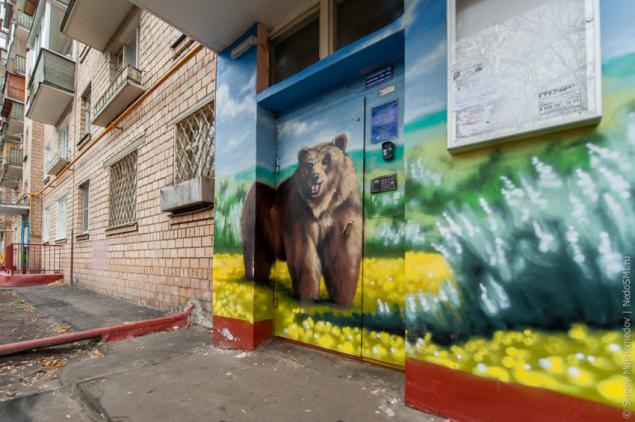 Were first painted boiler, painted fences and curbs, and now the entrances and trash.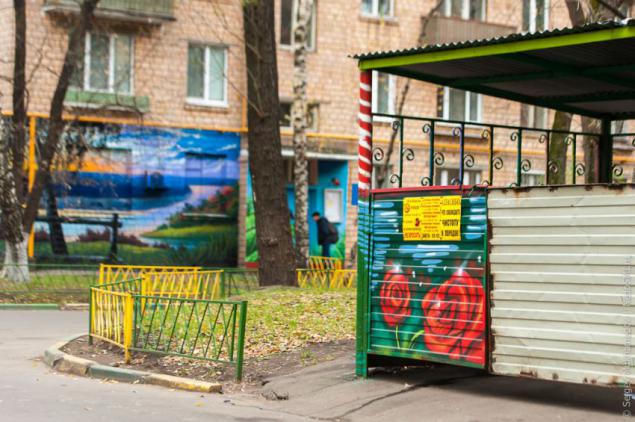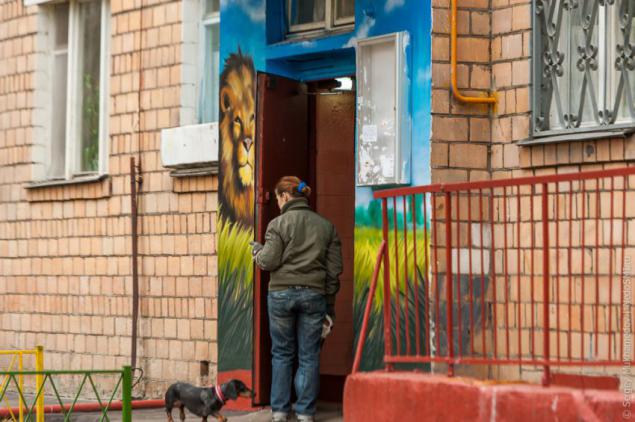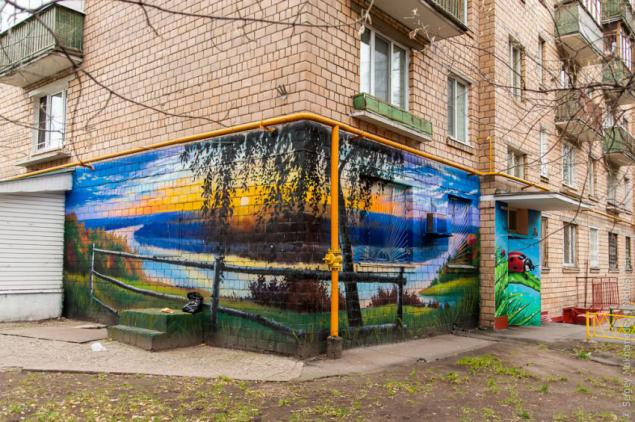 Source: ottenki-serogo.livejournal.com