Holy Trinity Church is located in northern Georgia, at an altitude of 2170 m at the foot of Mount Kazbek
It is located in the mountains above the village Gergeti (Stepantsminda), from which it derives its name. This rather large temple bottom seems a tiny dot on the background of the giant Mount Kazbek, covered with eternal snow.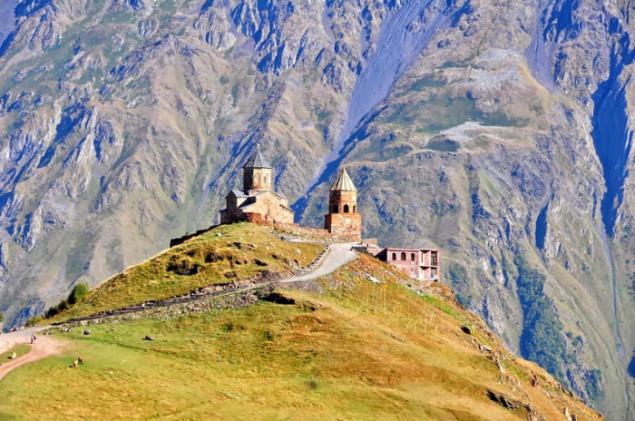 Temple of the Holy Trinity Gergeti, this remarkable monument of Georgian architecture is in the diocese of Stepantsminda and Khevi, in the north of Stepantsminda, on the right bank Chheri (priok Terek), at the foot of the mountain Mkinvartsveri (so-called Georgia the top of Kazbegi, lit.. Pens. - "Mount with icy summit "height 5034 meters above sea level), on top of the mountain height of 2200 m above sea level.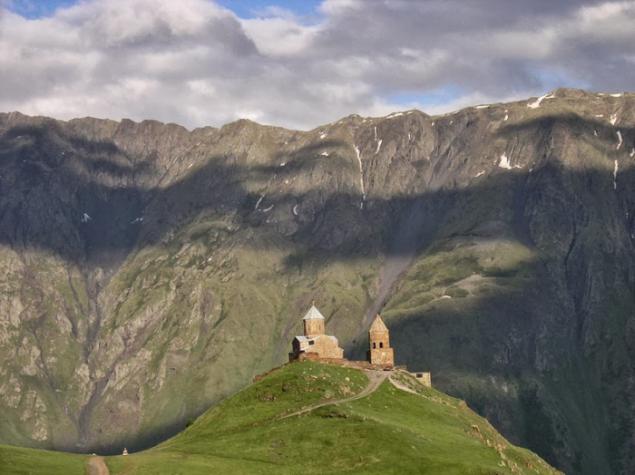 According to the sources and the architectural style of the Holy Trinity was built as a monastery complex in the ascending period of the Georgian church in the XIV century.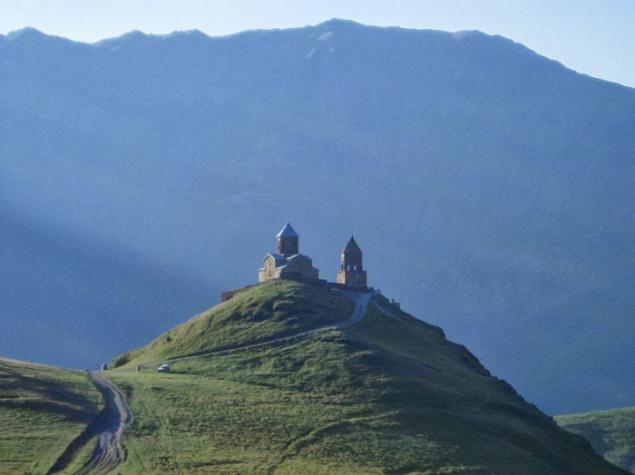 Before survived limited by a stone wall domed church of the Holy Trinity and the bell tower, which was built later (16th century).
On the southern facade of the temple is an extension, a place for meetings, where the most ancient traditions of the mountain, collects old, to discuss and adopt the most important issues and decisions.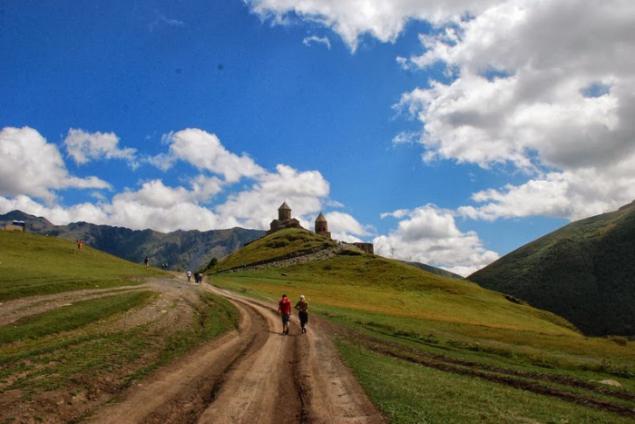 There Gergetoba holiday in the month of July, during which there are going to the crowds.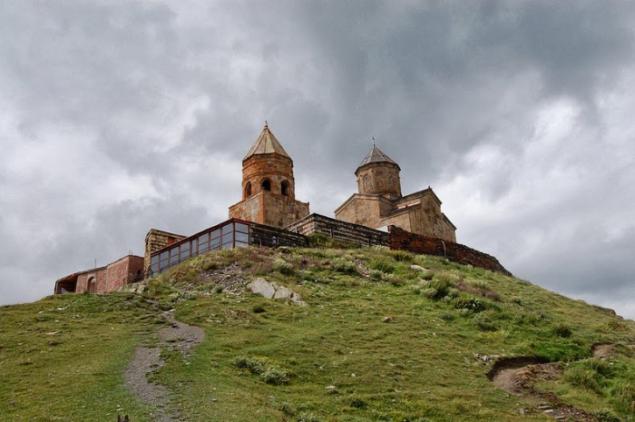 Built in the XIV century shrine is the only cross-domed church in Heavy. The temple is preserved medieval bell tower.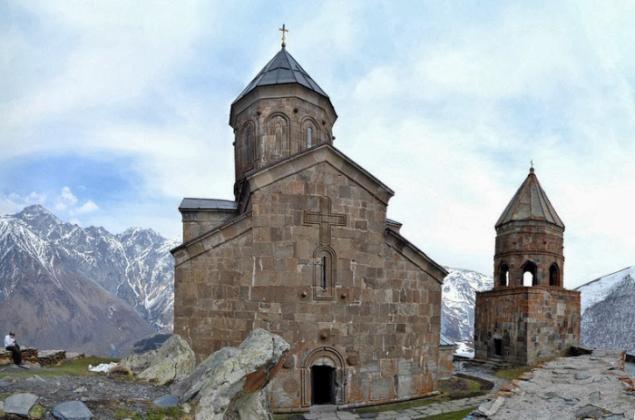 During the invasion of the Persians, Tbilisi (1795) in Gergeti sheltered Grapevine cross. In Soviet times, the church was closed, now returned to the Georgian Orthodox Church. Popular among tourists.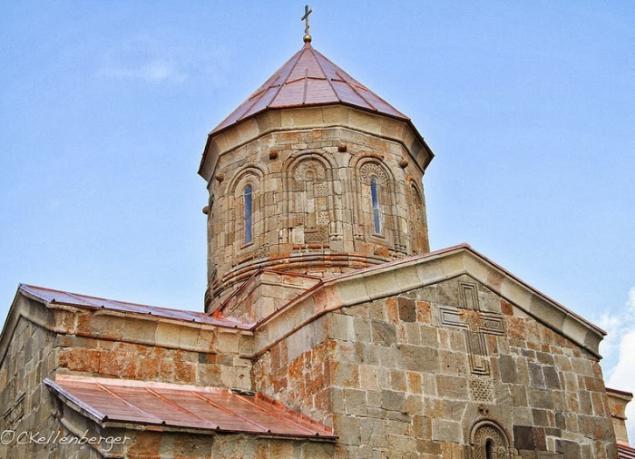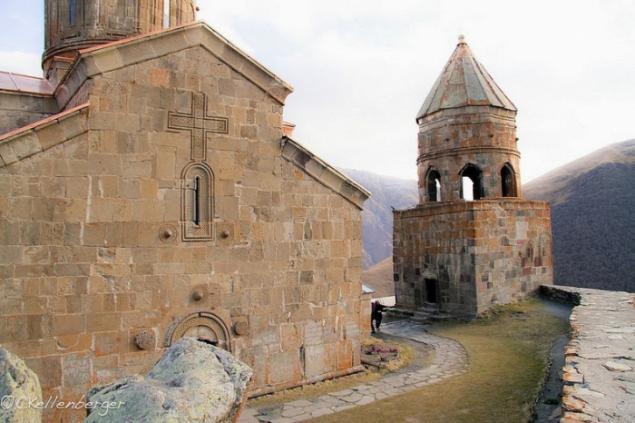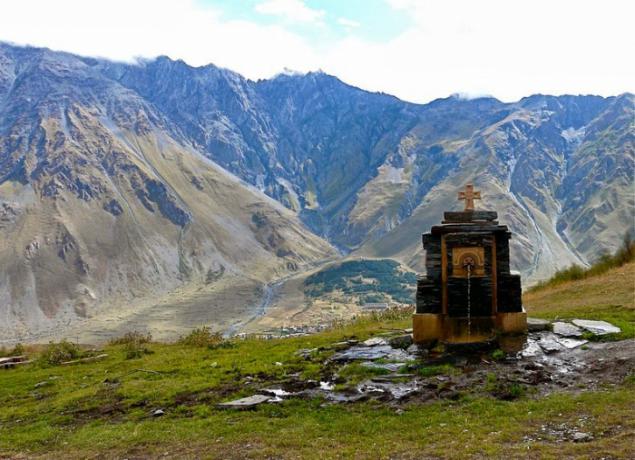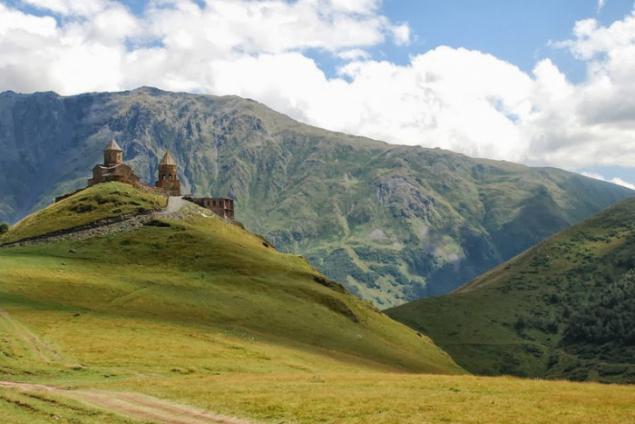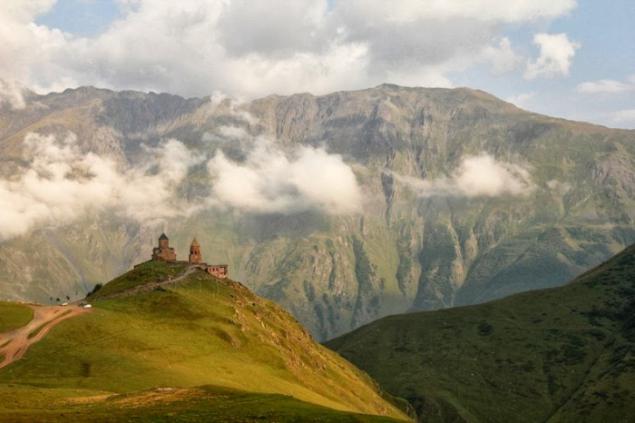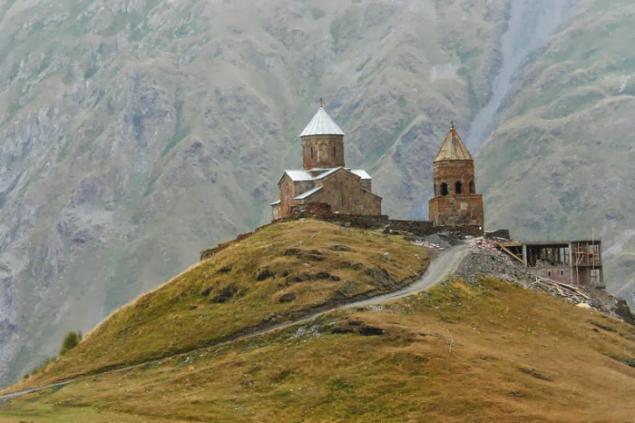 ©